It's Christmas in July!
Hello, all my Christmas loving friends! It's Christmas in July, and I am ready to celebrate s'more. It was just my birthday, but there's always s'more to celebrate.
S'more reasons to shop now!
As you may have guessed, it can get pretty slow in a year 'round Christmas shoppe in the middle of summer. Well, it's not all slow. The number of people who come in and make purchases this time of year is low, but we (the elves) are BUSY!
We've got mountains of boxes arriving daily. Mrs. C. says it's because she ordered extras in case there were problems with shipping this year. Most people don't realize, but shopping now means finding items that may not be available later.
We're pulling out all the stops!
It's actually been abnormally quiet this summer, and we've got bills to pay. So, we're upping the ante to try to get everyone to buy a little something now. Nothing crazy, just stuff you would probably want at some point for a birthday or Christmas gift.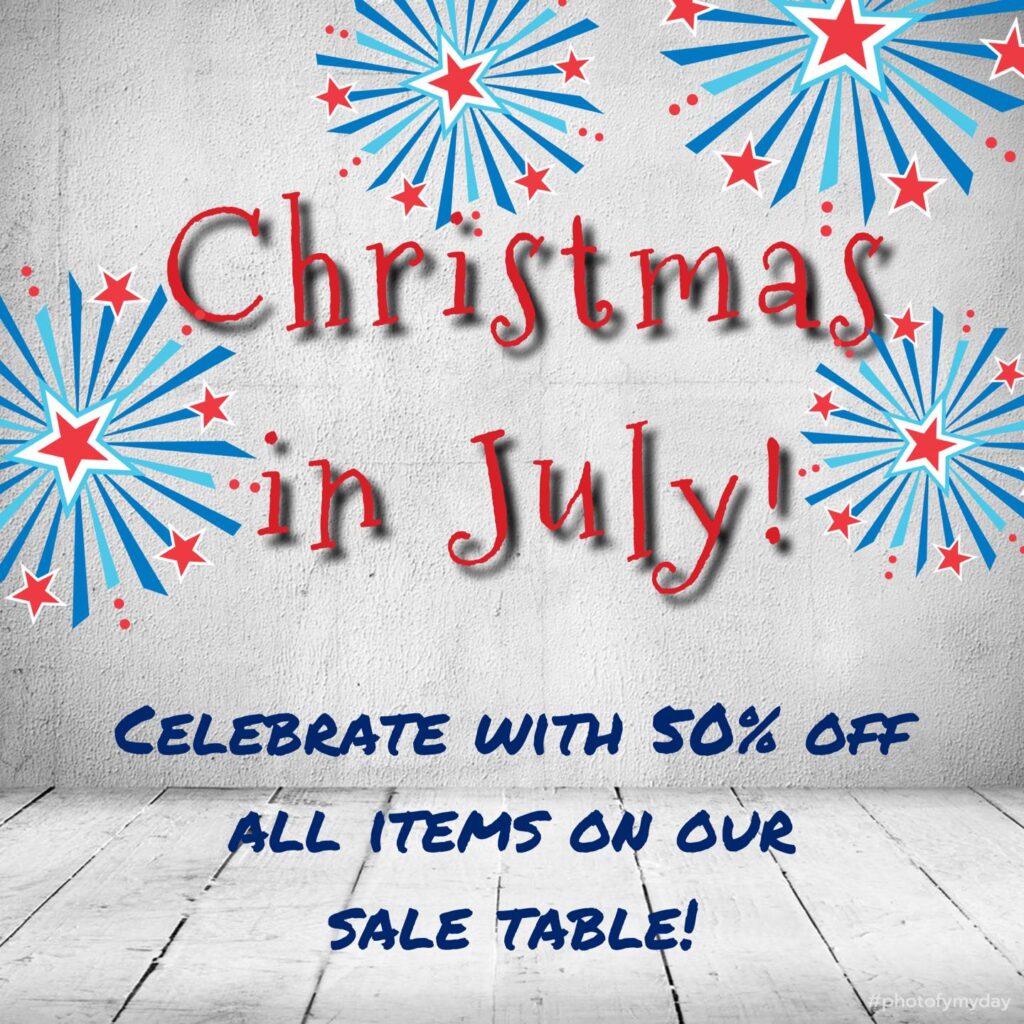 Read that again! 50% off all items on our sale table. These are items from years past that never found homes, and we need to free up space for all that incoming awesomeness.
But, wait! There's more!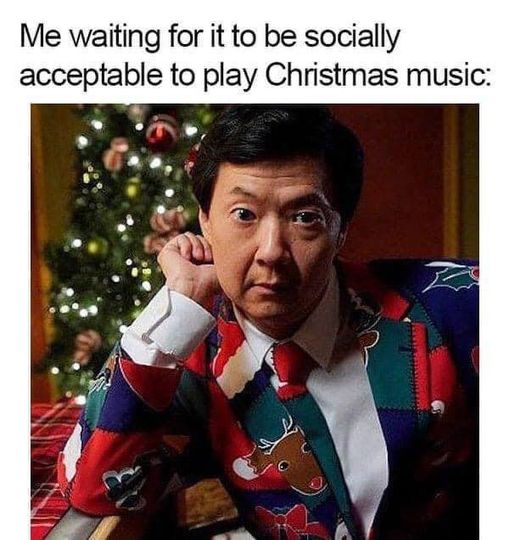 We're waiting no longer! So, if you are craving a holiday booster shot, come on over!
All month long we'll be celebrating! Visit us in store, and you will find:
Constant Christmas music playing (of course)!
New items arriving daily!
Fresh melted snowman or cold cider punch to keep you feeling jolly!
Our buy more, save more sale!
Smiling elf-y faces to help!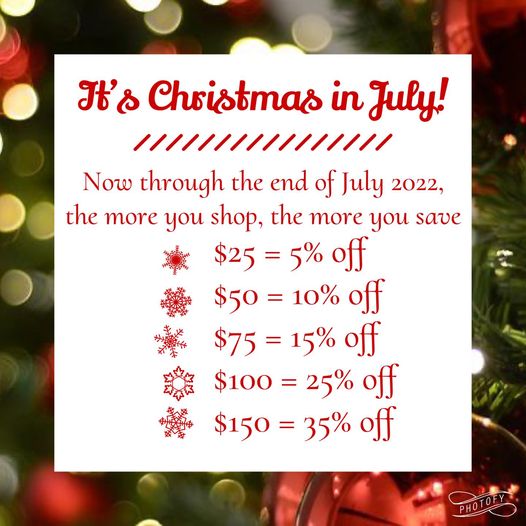 Events worth celebrating!
Lots of businesses are pulling out all the stops to get you to come in and shop right now, not just ours. Be sure to keep watching all the fun events as they pop up in July because it could mean some special discounts, live entertainment, or FREE MONEY!
You heard me right. Shop-a-palooza is quickly approaching, and attendees of this new and fun event have the chance to win FREE MONEY!!! To be exact, you can win hundreds of dollars in gift certificates to participating Boerne shops and restaurants. If you love shopping… if you love your local businesses… if you love the thrill of games… this is the event for you.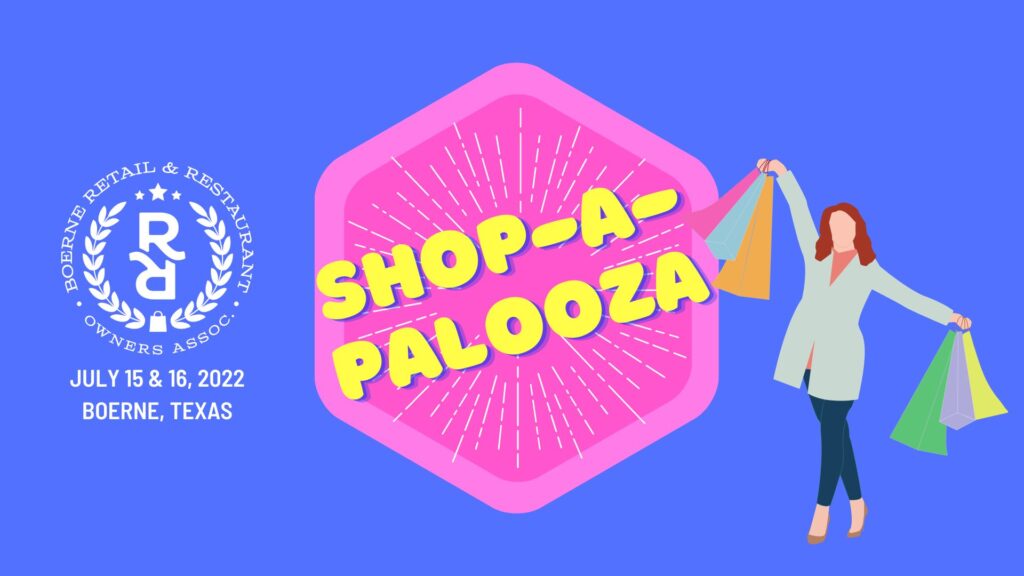 You won't want to miss this fun event designed especially for all the shopaholics out there.
Head on over to Handmade on Main to check out her latest IGTV episode where we give you all the details.
Tickets are $25 each and only 200 will be sold!
Boerne Shop-A-Palooza is a day full of shopping fun. Your Ticket is your GAMEBOARD for this event. The GAMEBOARD has "missions" on it – different items to be purchased (something that says Boerne or something handmade or something to eat) or amounts to spend at participating stores and restaurants.
You receive Raffle Tickets for each of the items marked off on your Gameboard. There is a "free space" for you to get one raffle ticket just for buying the gameboard. Plus, you can get multiple raffle entries per purchase, which is part of the fun. So, if you bought something Christmas-y that says Boerne and cost $15, that one purchase would get you 3 completed "missions" and raffle tickets.
The prizes are amazing – lots of gift card bundles as well as the GRAND PRIZE…. Boerne Gift Cards totaling over $1000.00. This one grand prize winner will receive a $50 gift certificate to EVERY participating store. Shopping spree!!!
Get your shopping shoes on, and bring your gameboard (TICKET), to join the fun!
Tickets will be printed & available for pickup starting Monday July 11 at The Pearl Antler 312 River Rd Boerne.
Please be aware of people trying to sell tickets to the event, unfortunately there are ticket scammers. If you have questions about tickets, please contact us at boernerroa@gmail.com.
S'more Updates!
Here's what's been happening in store that you may have missed.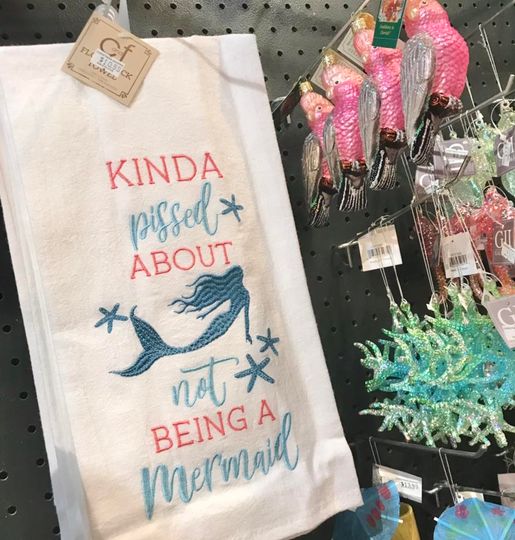 I mean come on! I've been practicing for this since I was five!
Judging by our wall of beach Christmas decorations, I think there's a Mermazing Mermaid Tree going up sooooon! We'll have you singing "A Whole New World" in no time.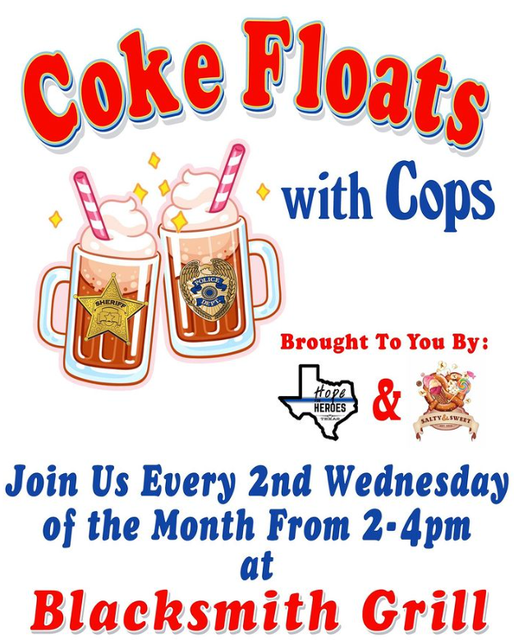 COKE FLOATS WITH COPS, FIRE FIGHTERS, AND EMS NEXT WEDNESDAY, 7/13
Bring the littles out for a sweet treat and come meet some of our incredible first responders not only as heroes, but as people! We'll see you there next Wednesday, July 13th from 2:00pm-4:00pm!
If you're not on our e-mail list, please make sure to sign up so you don't miss any of the upcoming events we have planned for the rest of 2022!
We'll see y'all soon! God Bless!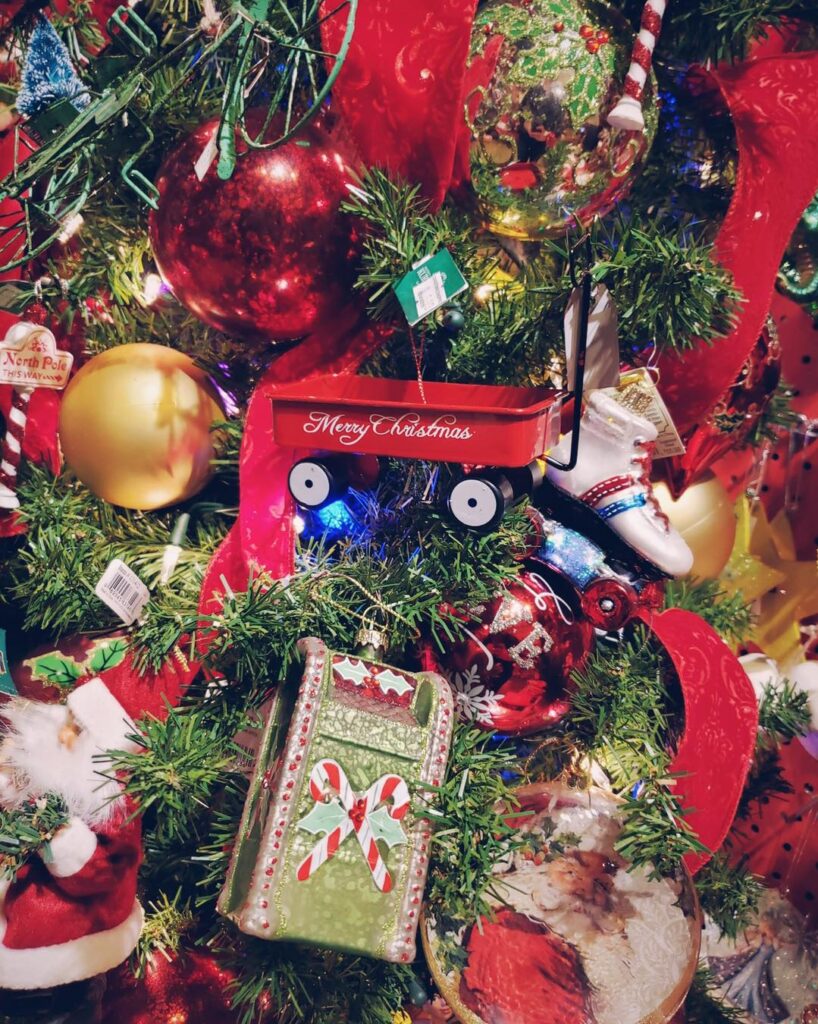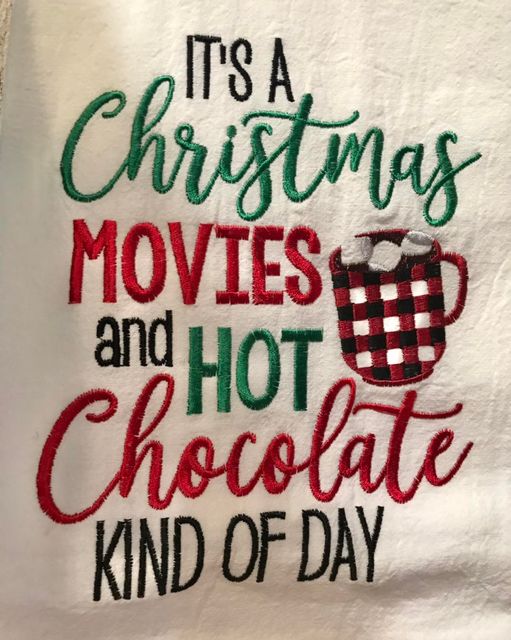 Yes, we know it's Wednesday. In July.
Besides, we've got all the fun towels and Christmas decorations. So, that's our excuse, and we're sticking to it.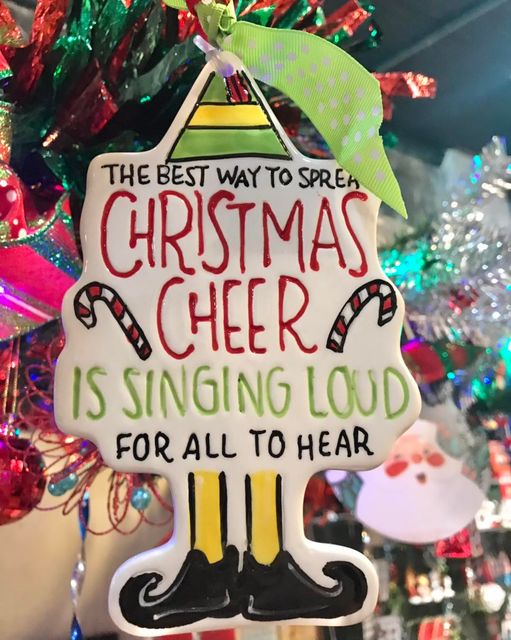 Buddy the elf! What's your favorite color?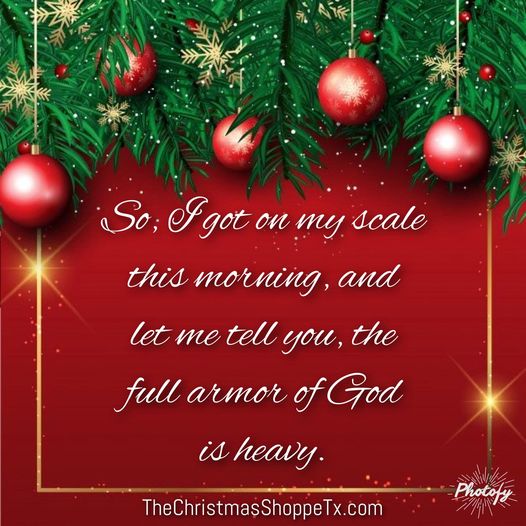 When you see me at the pool, just know I tried.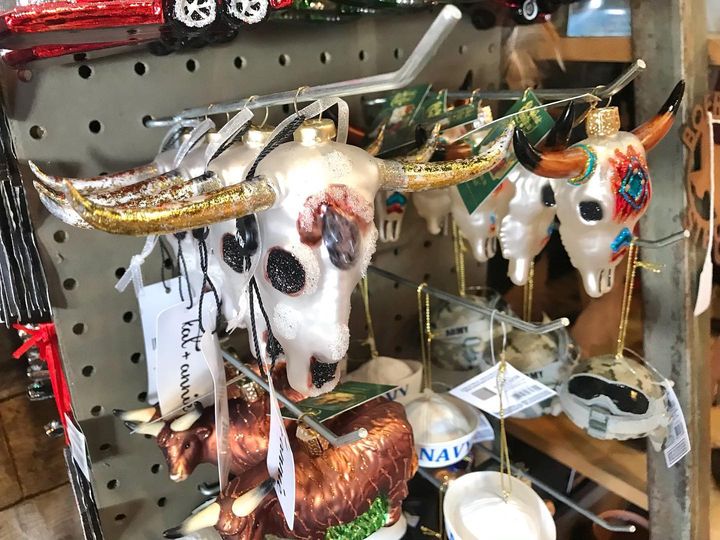 Back in stock!!!
Mooove on over and come see our ever popular bull skull ornaments.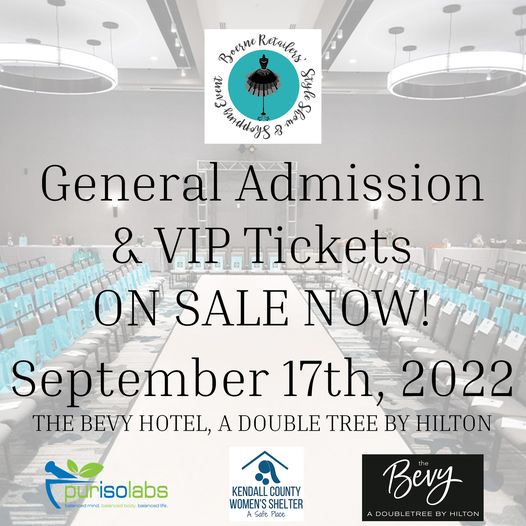 WE ARE SO EXCITED TO ANNOUNCE THAT TICKET SALES ARE LIVE!!
CLICK THE LINK TO PURCHASE YOUR TICKETS FOR THE 4TH ANNUAL BOERNE RETAILERS' STYLE SHOW & SHOPPING EVENT ON SEPTEMBER 17TH!!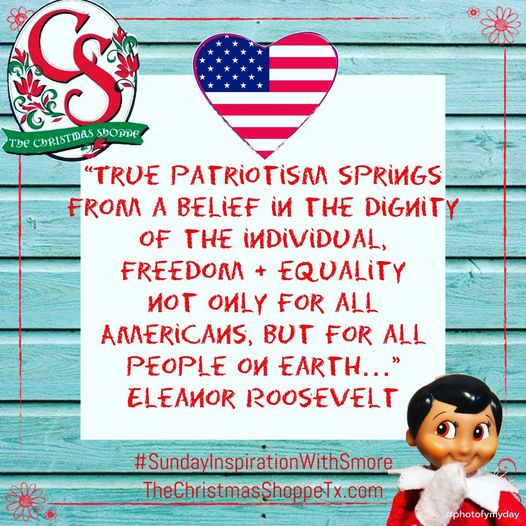 Happy 4th of July weekend, everybodyyyy!
My favorite things about this holiday are…
Hotdogs!
Fireworks!
Popsicles!
And freedom and justice for all!
God bless America!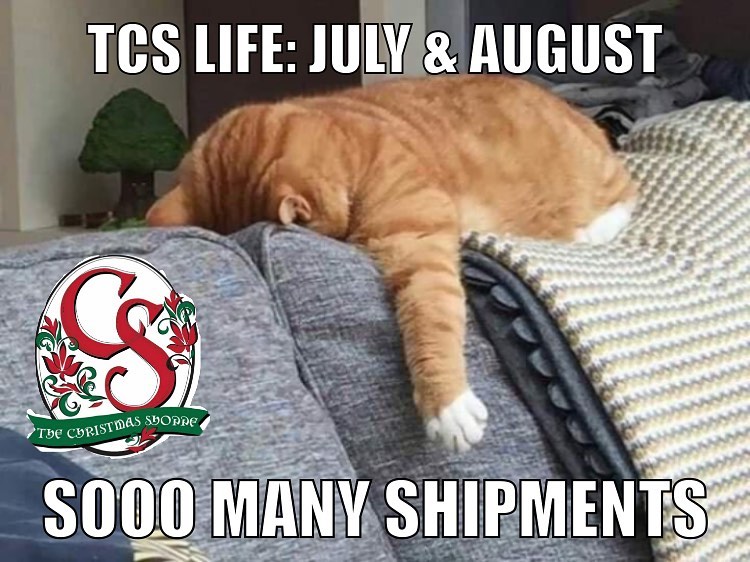 That's why we've got our sale table going on right now!
The Christmas Shoppe life has its own seasons.
Help us make room for the new stuff and score 50% off! Plus, check back regularly because we will keep adding stuff as things sell.
Happy 4th of July weekend, everyone!
Be sure to come visit me at The Christmas Shoppe to see all the cool stuff we are doing to celebrate.
And, our YouTube ain't too shabby either.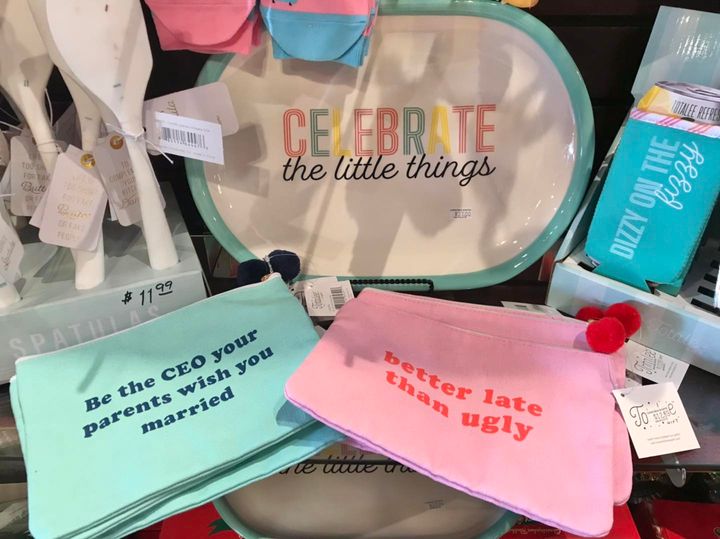 What all are you celebrating this weekend?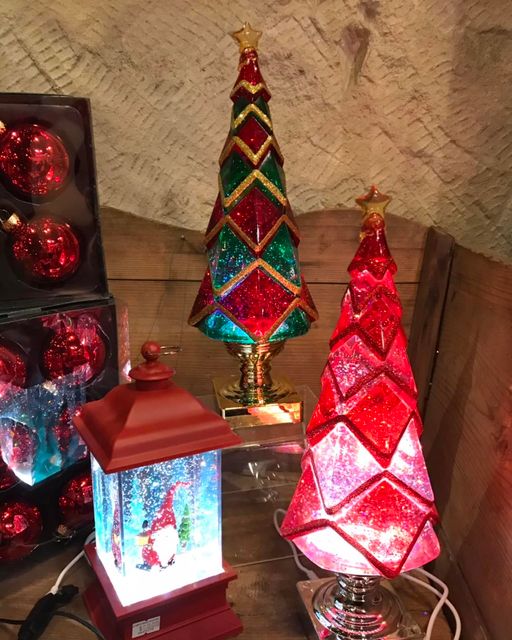 I'm dreaming of a glittery Christmas!
For those who don't know, these are a few of our many LED lit, fan powered, glitterdomes. They are like snow globes, but the fans inside keep the glitter suspended, moving and catching the light. We call them Shimmers.
Now is the time to shop! We have lots of styles in stock and more arriving often. Plus, we have some great little discounts going on to celebrate Christmas in July!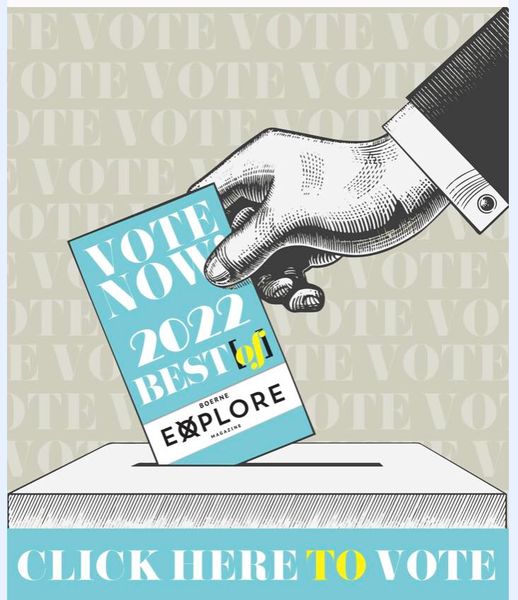 Vote for us!
Best Gift Shop in Boerne: The Christmas Shoppe
EXPLORE'S VOTE 2022 – BEST OF!! | EXPLORE Magazine (hillcountryexplore.com)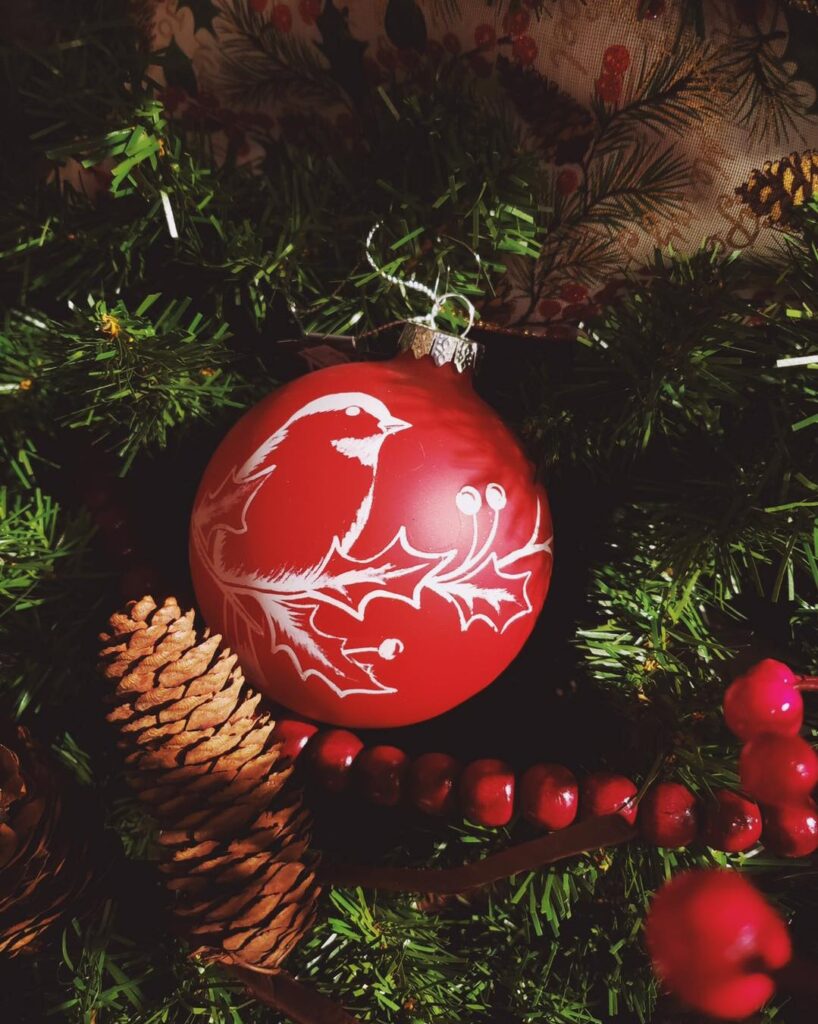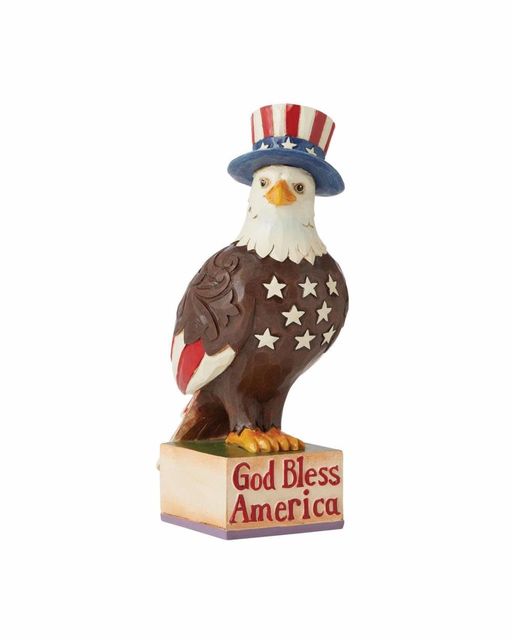 God bless America!
We pray for our nation this holiday weekend. That we humble ourselves and seek the Lord's ways. That we love mercy, seek justice, and walk humbly with our God. We ask for forgiveness when we have shown hate instead of love and commit to loving others as well as we love ourselves with gentleness and patience.
Photo: Jim Shore's "Freedom Reigns" American Eagle available in store and online.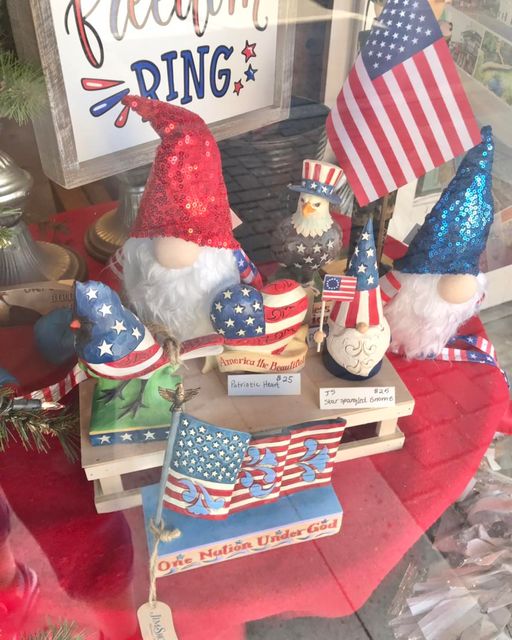 It's Fourth of July weekend!
Do you have everything you need to let freedom ring? Because if you don't have a patriotic gnome, you might be missing something.
Stop on by to #celebratealways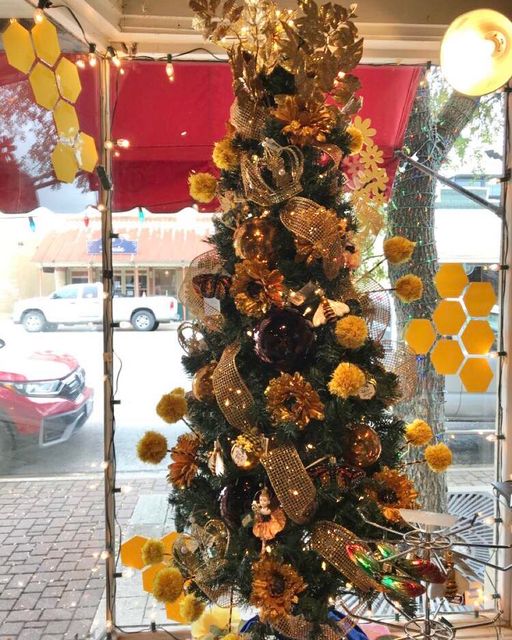 Just bee joyful! We absolutely loved our Queen Bee Tree a few years ago. If you missed it, don't worry. There's always something to buzz about in our store.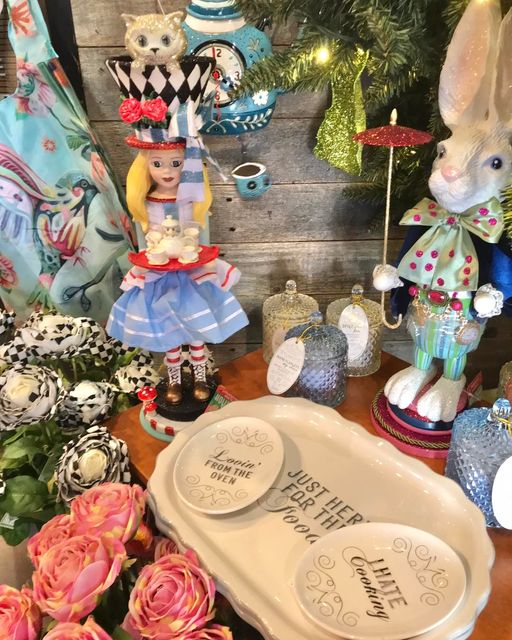 Tea time, everyone!
We're all a little mad here.
If you want to follow the white rabbit to Wonderland, just let us know!
We have everything in our Alice corner to turn your home upside down.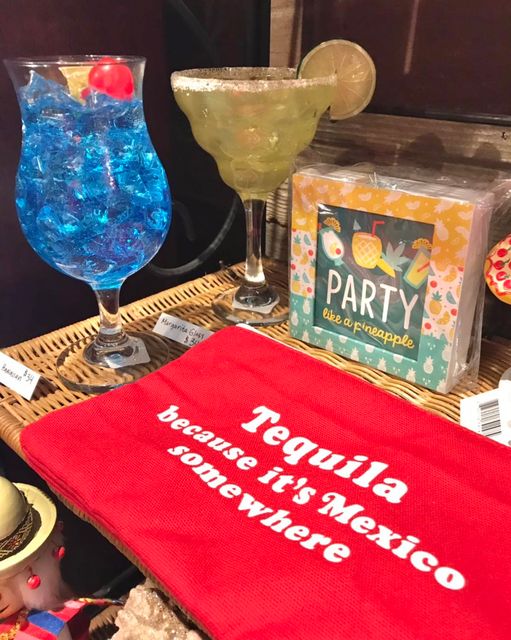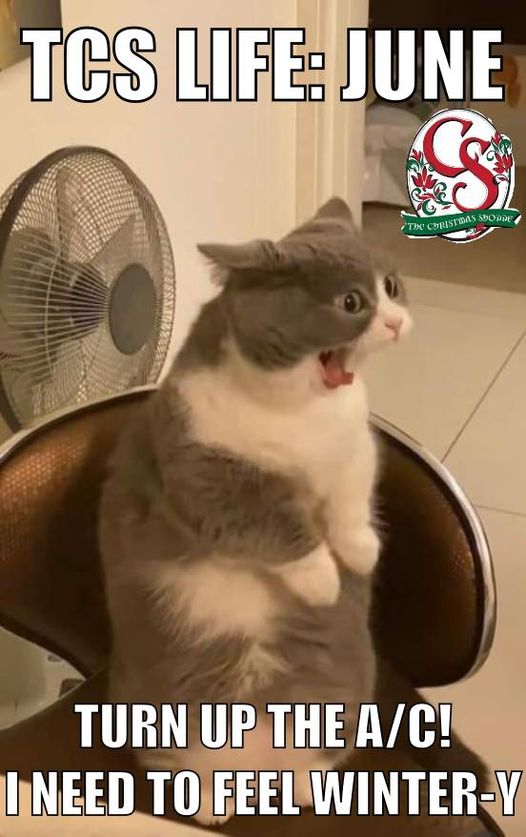 Happy Half Christmas!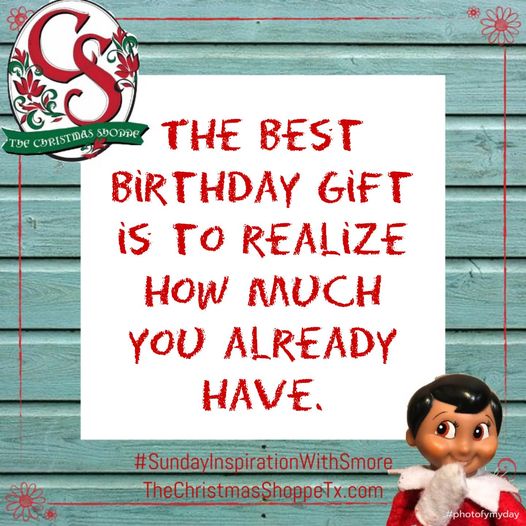 S'more the elf here!
Yesterday was my birthday, and I have been reminded so much of how good my life is. If you are safe, if you are healthy, if you didn't go to bed hungry, if you have a job, if you have someone to love who loves you, if you have clean water, you (like me) are blessêd!
Boerne, Texas has been named one of the Best Travel Destinations for 2022 by Texas Travel Awards!
The City of Boerne nabbed three "best of" accolades in the 2nd annual Texas Travel Awards. Launched by the publishers of Austin Monthly, San Antonio Magazine and Texas Music, the awards were created to celebrate the top travel destinations and attractions across the Lone Star State.
Boerne was selected as the winner in three categories: Dickens on Main won Best Community Event | Small Market, and statewide honors go to Art al Fresco for Best Public Art and the Hill Country Mile for Best Shopping District.
The Hill Country Mile is a 1.1 "Texas-sized" mile of unique shops, restaurants and galleries running through the historic heart of downtown Boerne. The colorful storefronts and historic buildings bring feelings of nostalgia, but the Mile's offerings are anything but antiquated. With more than 80 shops and restaurants offering a one-of-a-kind experience, it's no surprise Country Living Magazine named the Hill Country Mile one of the "Top 25 Small Town Main Streets in America."
Art al Fresco is Boerne's walkable outdoor art adventure, where guests can get up close and personal with large scale sculptures placed throughout downtown, the library grounds and along Boerne's trail systems.
Dickens on Main, which takes place every Thanksgiving weekend, has become the Hill Country's premiere holiday event, transforming the Hill Country Mile into a vintage Christmas wonderland, complete with five festive villages, beautiful holiday lights, snow along Main Street and an entertainment lineup that delights the whole family.
We are so proud of our amazing city, community, and all of our hard-working small business owners! Way to go!!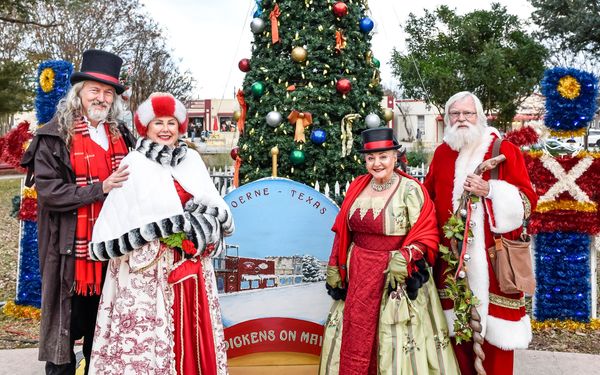 Woohoo! It's scientifically proven. We are awesome!
"Celebrate Always" (I Thessalonians 5:16) with us for s'more Christmas in July fun!
LOVE FROM,
S'MORE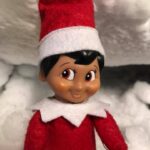 Want to see my past blogs?
CHECK OUT OUR BLOG ARCHIVE HERE
Want to be the first to see my future blogs?
Want to see what we are up to EVERY DAY?
FOLLOW US ON
TO BE SUPER UP TO DATE!