Upcoming
Events & Holidays!
We want to help you #CelebrateAlways so we've put together an awesome list of upcoming holidays with tips on local ways to celebrate! Did you know that the Boerne Visitors Center has an amazing website with even more upcoming events in the Boerne area? It's true! They, also, have a regular blob (just like mine) that has the scoop on what all is going on around town.
A Day at the Farm & Farmer's Market! 
Whether you want to hike the trails, shop in the open air, get gardening inspiration, take classes on growing your food, help the Cibolo Center for Conservation maintain the land through volunteer service projects, or get new recipe ideas, the Farmers Market at Herff Farm is here for you.
Their rain or shine market runs from 9 am to 1 pm every Saturday throughout the year.
They will monitor the situation during inclement weather. The safety of our staff, vendors, and guests is of utmost importance. Check their social media for updates and/or closures.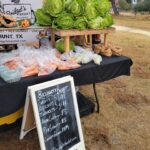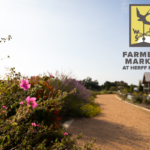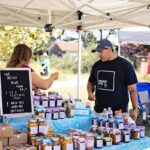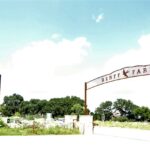 South Texas All British Car Day
Join the Austin Healy Club of South Texas for a car show featuring all British makes and models. British cars of all ages and makes will be on display for the general public to enjoy at Main Plaza in charming downtown Boerne. Awards will be given in several categories for registered cars.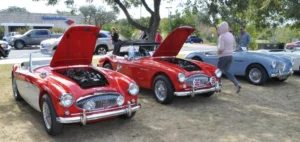 Join the folks at Black Rifle Coffee Co for another block party!
You and your family will enjoy live music, a car show, food and beverages from participating businesses plus more you don't want to miss! 
Black Rifle Coffee Co. E. San Antonio Ave. 4:00 PM - 10:00 PM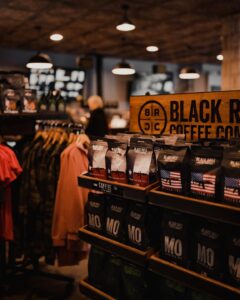 Music in the Cave – Haunted Show
The Rahim Quazi Trio returns with a wonderfully eerie evening in the Cave Throne Room. Just before Halloween, the cave will be haunted by the expert weaving of tale and song – both classical and jazz – such as Moonlight Sonata (played in total darkness), Theme from Young Frankenstein, A Nightmare before Christmas, Danse Macabre and similar songs plus the haunting melodies from Rahim Quazi's CD, Ghost Hunting, which was on the ballot for a Grammy Award. Enjoy a family-friendly evening loaded with fun and surprises. Costumes welcome.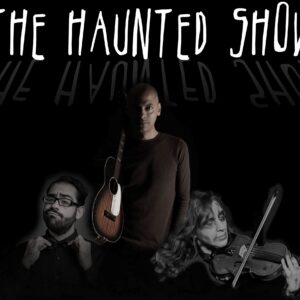 Boerne's Trick or Treat Trail
Trick or treat all day long in and around the Hill Country Mile! Kids and adults are welcome to dress up and fill their candy buckets while leisurely shopping and strolling through historic downtown Boerne. Revisit your favorite shops and restaurants or discover something new while supporting your local business community! 10:00 AM - 5:00 PM.
Participating businesses are to be announced on our Facebook event page.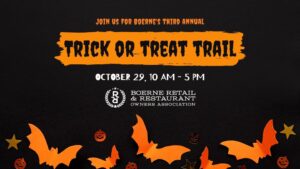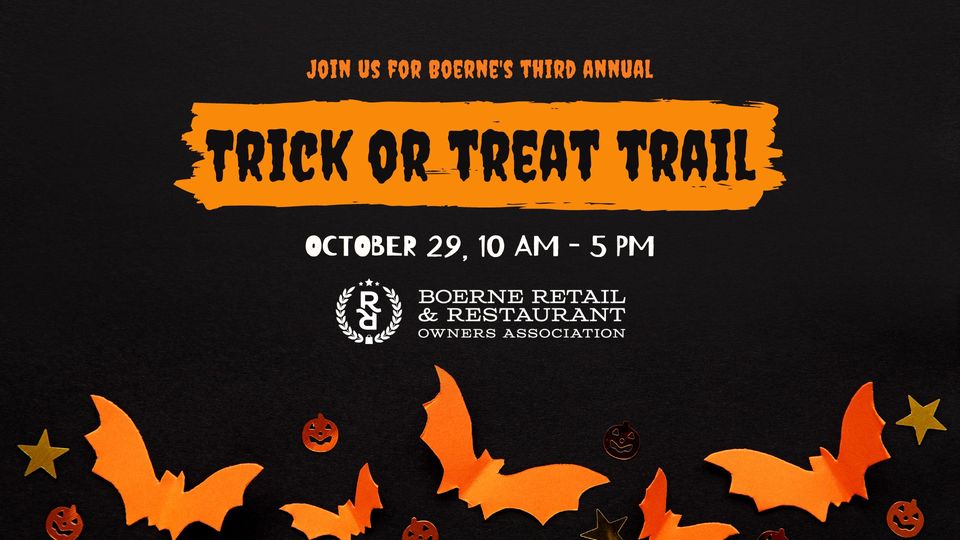 Salvador Dobbs will be hosting their annual Halloween Dance Party, so come dressed up and have a chance to win the Best Costume Contest for cash prizes. They will have drink specials all night, and the place will be spooky!    512 River Road 8PM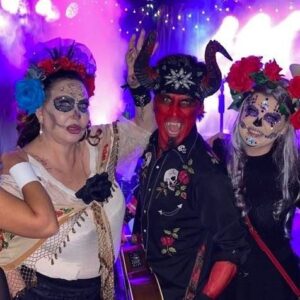 The best girls' night out on the Mile is back! Fall Diva Night will be bursting with everything you love from your favorite shops: later shopping hours, cocktails, fun bites, music, and more. It's the perfect night out with friends and is great for some mother/daughter q-time too. Come out and support your local businesses with a night of fun shopping. We can't wait to see you!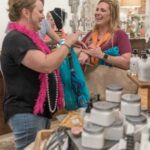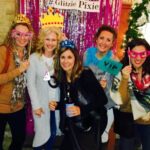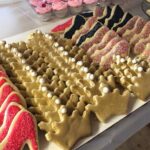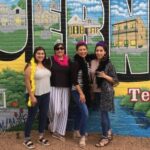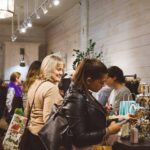 The Boerne Handmade Market is the largest market of its kind in South Texas. It is a two-day event featuring 75+ handmade-only vendors, including jewelry, apparel, leather goods, toys, home décor, and art, to handmade candles, food, drink, and more. 
Get tickets early for the VIP brunch and night. They will sell out quickly!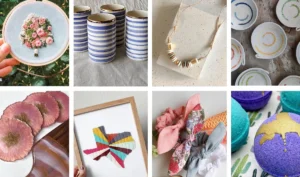 DICKENS ON MAIN is the Hill Country's premier holiday event featuring two fantastic nights of free holiday fun this Thanksgiving weekend! It's a celebration full of children's activities, beautiful lights, photo ops, live performances, food merchants and so much more to get you in the Christmas spirit! Be sure to shop and dine all along the Hill Country Mile while you're here, and don't miss the Dickens Handmade Market.
Admission to the event is FREE! Stores open at 10 a.m. each day. Be sure to check our website starting Nov 1 for a detailed schedule. Main Street closes to traffic from 4-9  PM each night. Come be part of the magic of The Mile!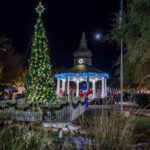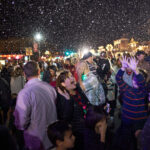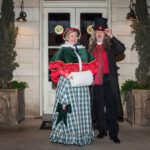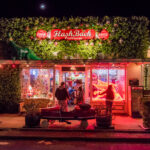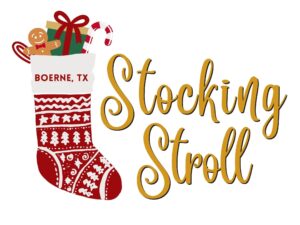 Stocking Stroll – TICKETS GO ON SALE Nov 1, 2022
Ticketed Event – must purchase ticket prior to event. $35 per ticket
With your event bag and ticket in hand, stroll the Hill Country Mile to collect treasures at participating shops. You'll have 2 days to make the rounds, so you can take your time! While you're strolling be sure to see what each store offers; you may be able to knock some gifts off your shopping list. Shop Local!
Secure your tickets early for this highly anticipated holiday shopping event! Tickets go on sale Tuesday, November 1. Sale times will be 10 AM and 4 PM. Half of the tickets will go on sale at each time. This event typically sells out in minutes! 
PRO TIP — Tickets are sold through Boerne Parks and Recreation. If you don't already have an account with them, you'll want to create one before the tickets go on sale. It gives you a better chance to purchase tickets! To create an account, click here Create ActiveNet Account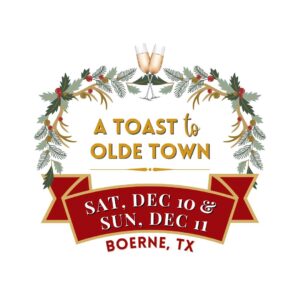 Boerne's Toast To Olde Town
A merry mistletoe weekend in celebration of our olde town's heritage. Locals (old & new) and all friends and family who are returning home for the holidays are invited to join us for a quiet stroll of downtown Boerne.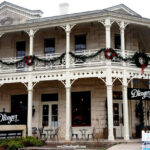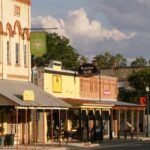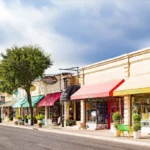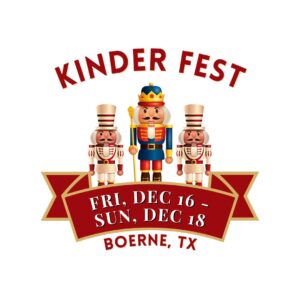 Boerne's Kinder Fest 2022
It's Christmas vacation! Bring the kids for a weekend full of Christmas fun! The Dickensian era was beautiful, but on this child friendly weekend, everyone is encouraged to show off their ugly Christmas sweaters and silly Christmas pajamas and Whoville hairdos.
DEC 16 AT 10 AM – DEC 18 AT 5 PM
Christmas Card Booth at Under the Fig Tree on Saturday, 10a-5p. Spread some Christmas spirit by making your own Christmas cards in the courtyard of Under the Fig Tree to be delivered to Boerne hospitals and nursing homes.
Santa at J. Forks Sat 10am-5pm.
Cowboy Christmas Market Sat 12/17 10a-5pm & Sun 12/18 10a-4p
Santa Scavenger Hunt Fri and Sat, 10a-5pm   
Cookie Crawl Fri-Sat, 10a-5pm   Tickets will go on sale November 16th.