We want to help you #CelebrateAlways so we've put together an awesome list of upcoming holidays with tips on local ways to celebrate! Did you know that the Boerne Visitors Center has an amazing website with even more upcoming events in the Boerne area? It's true! They, also, have a regular blob (just like mine) that has the scoop on what all is going on around town.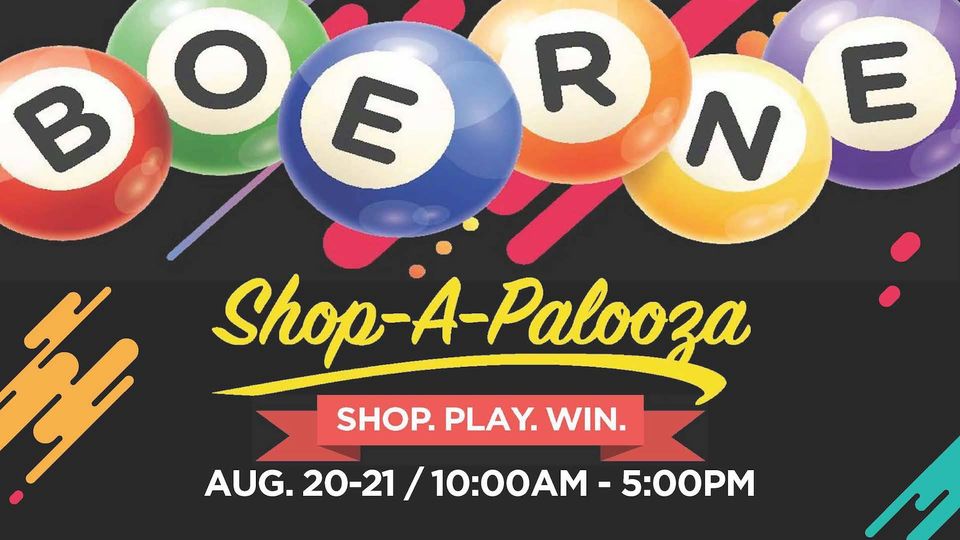 PRIZES!! PRIZES!! PRIZES!!Boerne SHOP-A-PALOOZA is hotter than a Texas summer! More than $3000 in gift cards are on the table as part of the newest shopping extravaganza – Boerne Shop-A-Palooza!A $25 ticket scores the holder a game board featuring participating shops and restaurants around Boerne and the Hill Country Mile. Complete one of the "missions" on the board (a small item to purchase or amount to spend) and score a raffle ticket to be entered to win thousands of dollars in gift cards from local businesses. The more missions you complete, the more chances you have to win! The best part: THE GRAND PRIZE! One shop-aholic winner will walk away with over $1000 in gift cards LIMITED TICKETS AVAILABLE!! 
PURCHASE YOUR TICKET NOW!
TRUST US, YOU DO NOT WANT TO MISS THIS EXCITING EVENT! Participating stores: Black Rifle Coffee Co. Board & Brush Creative Studio Boerne Farmhouse Celeste Handmade on Main J. Forks Designs Joli Boutique Kelani Yogurt La Te Da Lulu Bells Mainly Vintage Pixie Salty and Sweet Southern Voice The Christmas Shoppe The Flower Shop The Pearl Antler The Sanctuary for the Vintage Soul Traditions at the Depot Tusculum Brewing Co. Two Trick Pony
BUY TICKETS
Be an Angel Day – *heavenly music starts playing*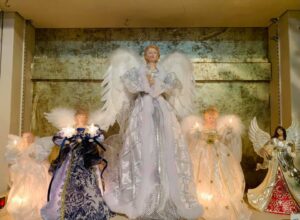 25th Anniversary August Drawing – 5pm on Facebook Live – In celebration of this our 25th Anniversary year, we are doing an epic drawing each month on or about the 25th. All you have to do to enter is drop by and spend $25 or more. Score multiple entries by returning on other days and spending $25 or more. This month's package is Beach themed and worth over $500!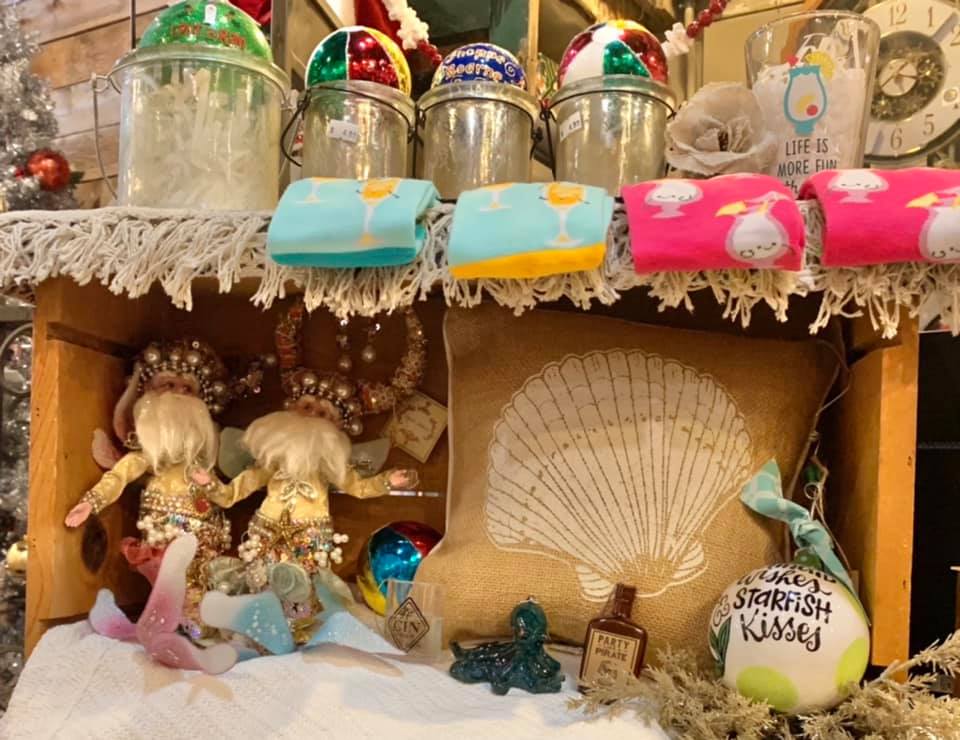 International Dog Day – *woof*

I LOVE DOGS!!!! So cute and soft and loyal, I don't even mind the drool! We have almost every dog imaginable (in ornament form) here at the shoppe! Ahh if only they were real…
National Cherry Turnovers Day 
National Beach Day – I feel like a little trip…

World Coconut Day – What's a world coconut??? I want one! How about some cake instead.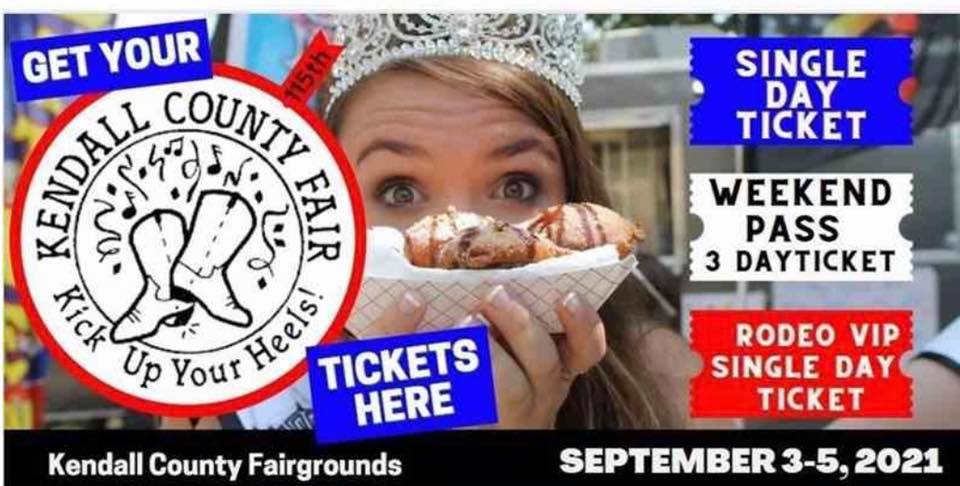 Kendall County Fair Parade – Starting at 10am and marching South on Main Street – come in early to avoid the road closures and traffic and find a good parking spot! The Boerne retailers will be out to promote their upcoming Style Show and Shopping Event to benefit the Kendall County Women's Shelter. I recommend shopping a few shops while you are downtown after the parade.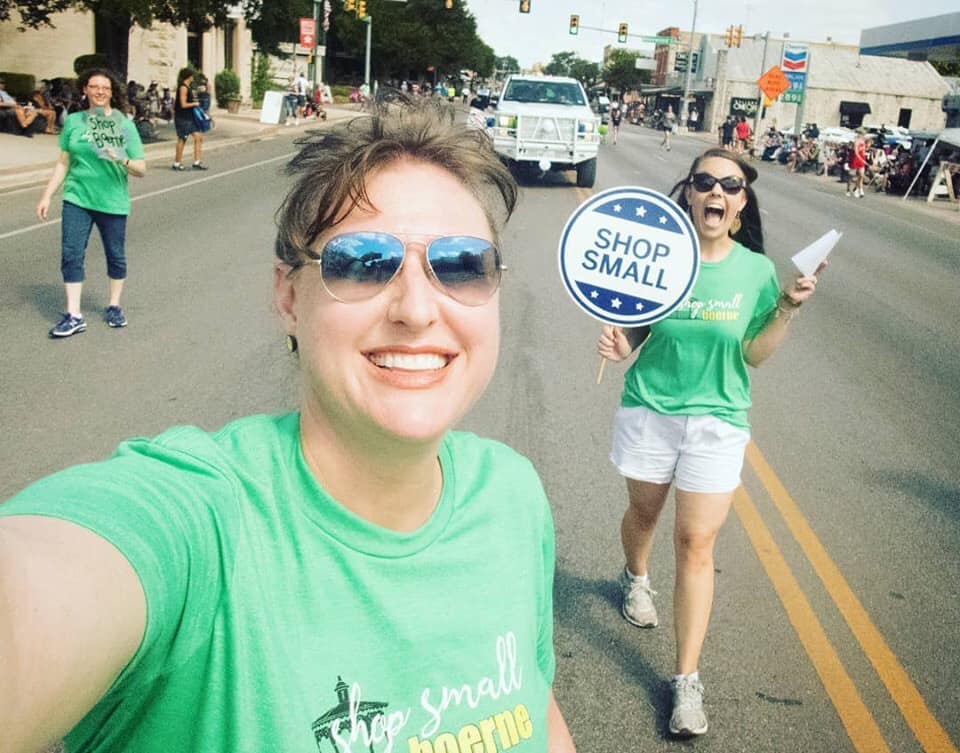 Eat an Extra Dessert Day – as I type this I am remembering that Mr. C. had FIVE desserts last night…
National Beer Lover's Day – Santa loves beer enough to brew his own!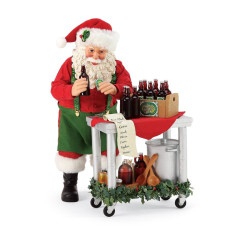 Boerne Market Days – located in the heart of the historical district on Main Plaza. Open Saturday 10am-5pm and Sunday 10am-4pm, it has become synonymous with great shopping in an outdoor setting with artists, craftsmen and vendors sharing their creative talents and wares to the background music of some of Texas' best home grown musicians.
2nd Saturday Bluegrass Jam at The AgriCultural – 11am-1pm, 

located at The AgriCultural, 102 City Park Road in Boerne

.
Kuhlmann King Museum Tour & the Art of Quilting – Noon – 3pm, 

A joint program with the Cibolo Creek Quilters Guild. Demonstrations and old and new quilts to view!
Boerne Market Days – located in the heart of the historical district on Main Plaza. Open Saturday 10am-5pm and Sunday 10am-4pm, it has become synonymous with great shopping in an outdoor setting with artists, craftsmen and vendors sharing their creative talents and wares to the background music of some of Texas' best home grown musicians.
National Day of Encouragement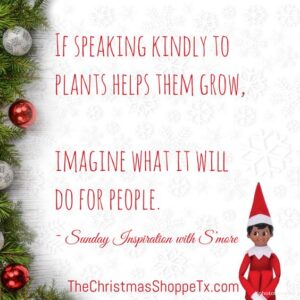 Boerne Retailers Style Show & Shopping Event – benefiting the Kendall County Women's Shelter from 6pm-11pm at Don Strange Ranch. You may just want to go for the awesome swag…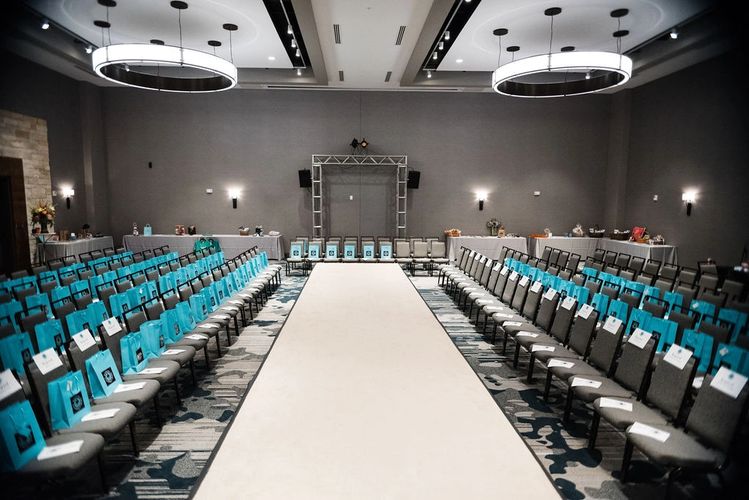 US Masters National Open Water Swimming Championships – located at Boerne lake