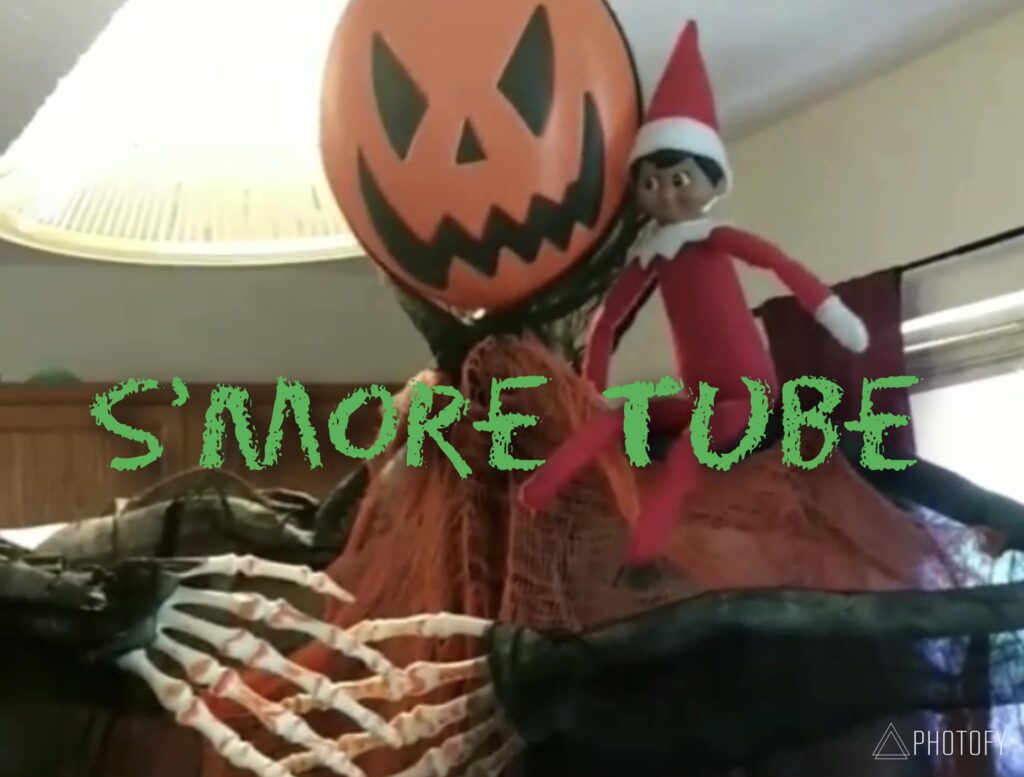 S'more Tube!
Hello, all my Christmas (and Halloween) loving friends! You'll never guess what I've been up to! I made my own YouTube channel. Let's call it S'more Tube, shall we? Let's do.
You may have noticed that I've been posting videos regularly on Facebook and Instagram. I even share them in my blogs at the bottom. Well, we've been posting them on YouTube, too.
Unfortunately, we can't be an official YouTube channel with an official name until we have a bunch of followers. So, would you do me a big favor, and click to visit our YouTube channel HERE. Then, click the "subscribe" button. If you can't, no biggie, but if you can, I would really appreciate it.
You'll find a bunch of fun Halloween videos right now, like these: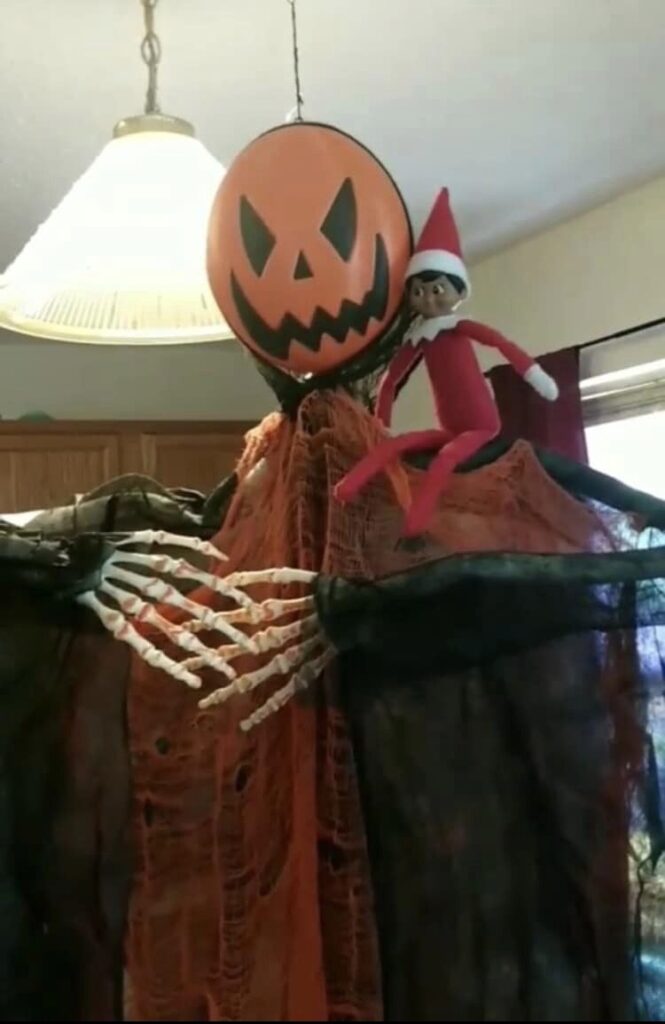 I think the most Halloween-y of the bunch is this one:
As a "Thank You," I've got a special Treat just for you!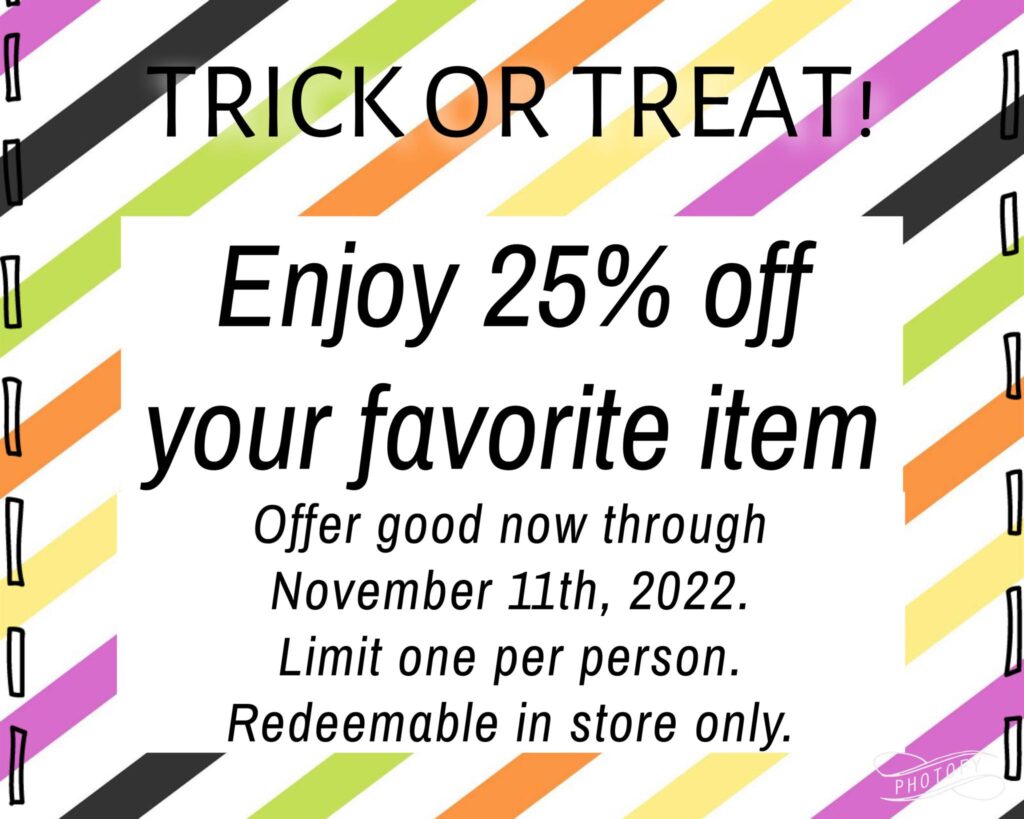 Of course, our Halloween items will already be marked 25-40% off starting November 1st, but this coupon is good for any item not already discounted.
S'more Updates!
Here's what's been happening on social media that you may have missed.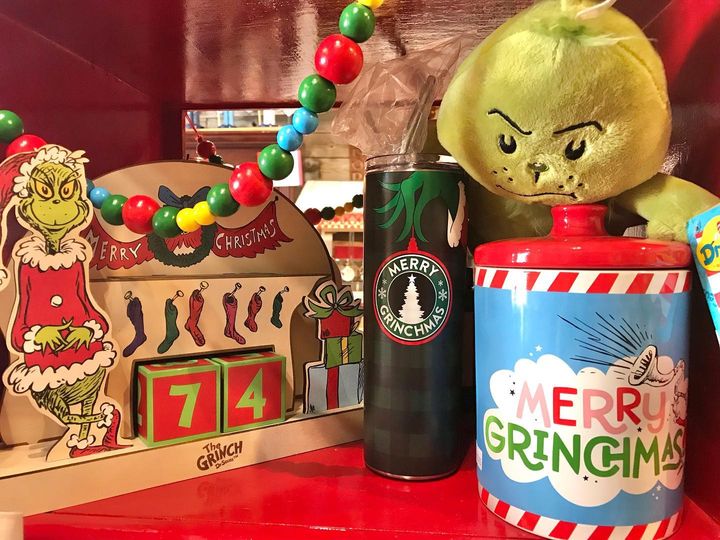 Get your Grinch on!
It's not easy being green when there are only 58 days until Christmas.
I took this photo a couple weeks ago.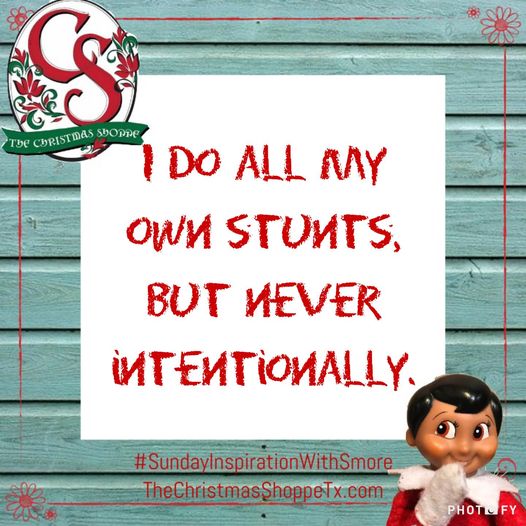 And, then I yell… THAT WAS AWESOOOOOME!!!!
~S'more the Elf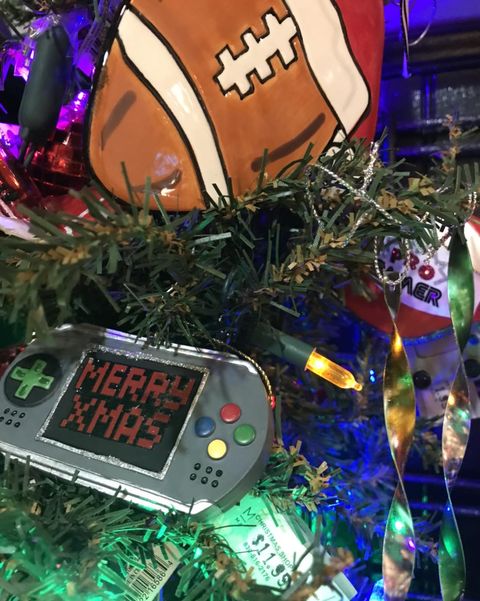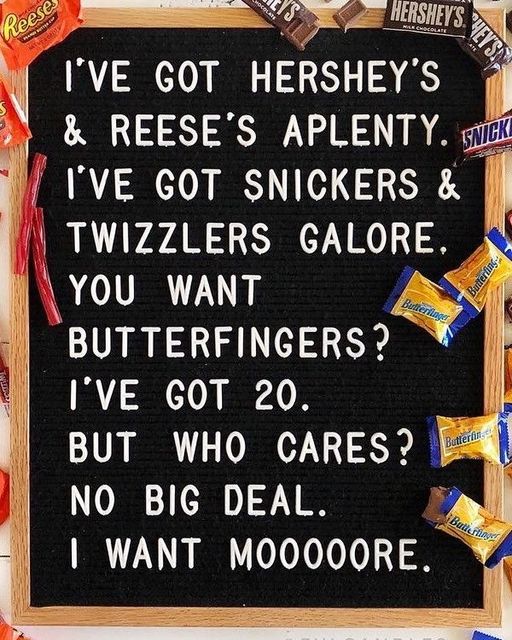 Dinner time!
So, if we were trading… what would you take in exchange for your 3 Musketeers and Reese's Pieces? Because those are my favorites!
Don't forget to join us Saturday, October 29th for @boernerroa 's Trick or Treat Trail down Main Street. Costumes are a must!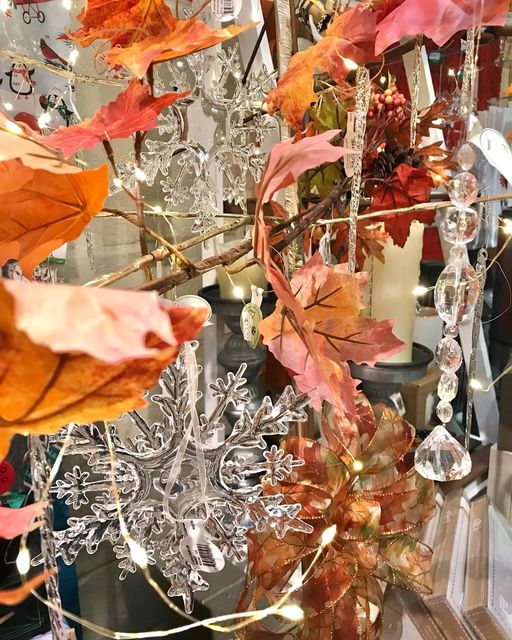 Well, this tree is just stinking beautiful.
However, it is the MOST impossible tree to photograph! So, you are just going to have to come see it in person.
I call it Fall Frost, and it's been percolating in my mind for years. Simple, easy to put together, and works well for Thanksgiving.
We used a gold LED tree that has no pine. Because of its long, exposed trunk, it more closely resembles an oak tree than a pine tree.
Next, we bedecked it in fall leaves, icicles, and snowflakes to capture the look of a fall tree hit by a surprise ice storm – not that I have ever experienced such a thing in central Texas.
You'll love it!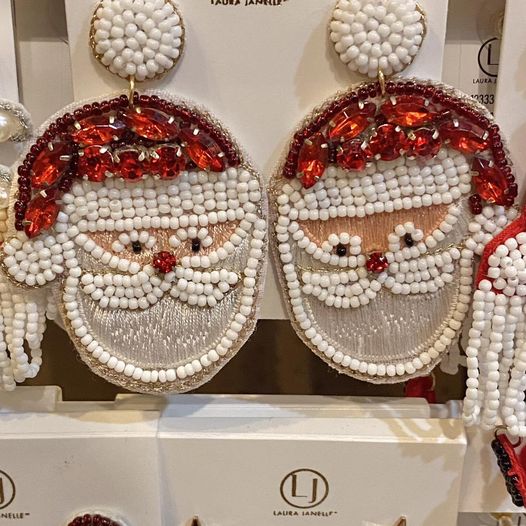 Ho Ho Ho!
Santa loves bling! Come check out all our jolly jewelry. It's sure to win you best ensemble at your ugly sweater party.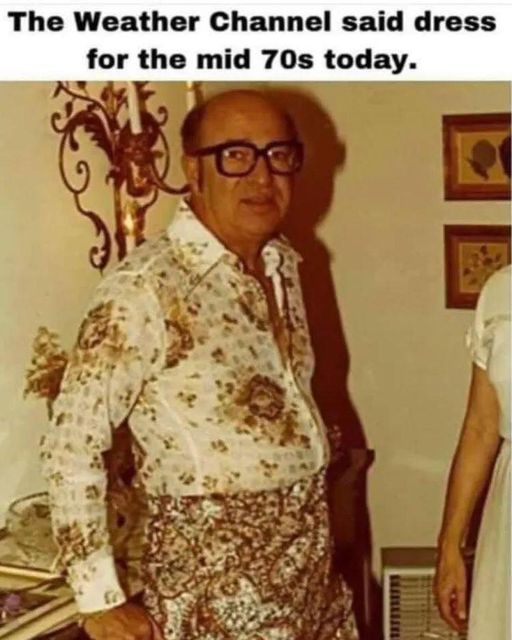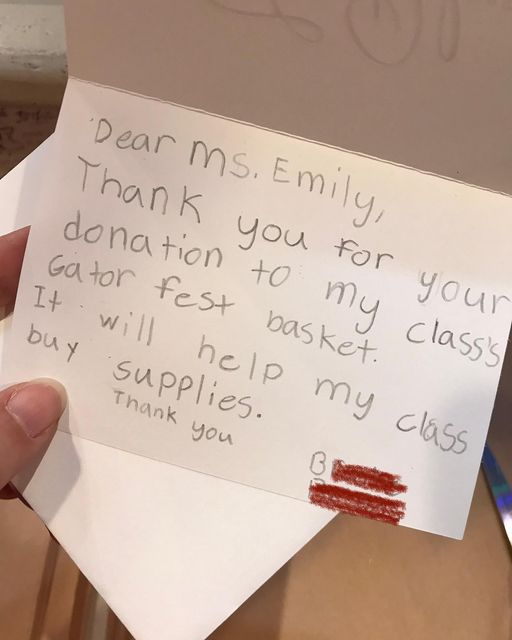 Awww… Thank you, B, for the sweet thank you note. You made my day.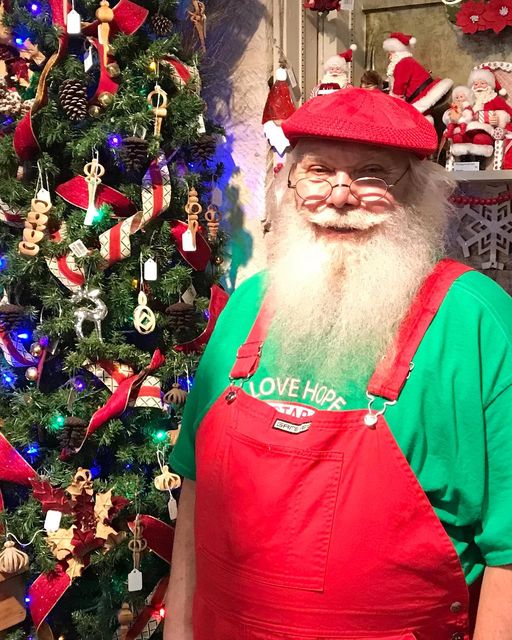 SANTAAA!!!
We know him!
So, we invited him to Diva Night! Save the date for late night shopping with all your friends! We will roll out the carpet on Thursday, November 10th from 5-9pm. The following day is Veteran's Day, so what could be a better way to start your 3-day weekend.
At The Christmas Shoppe, we have lots of fun things planned:
Snacks & beverages, including Naughty Coal cookies
A door prize drawing for a signed Willow Tree figure by Susan Lordi – enter to win when you make any purchase
All the Christmas will be on full display!
Enter for the big gift certificate raffle just by coming in!
40% off all Halloween
aaaaand…. SANTA!
Santa will be here to hear your Christmas wish list, ladies. We hope you've been good. The naughty ones have time to explain. It will be a fun Diva photo op!
For more information about which businesses will be participating and where to check in, visit the Facebook Event Page! https://facebook.com/events/s/diva-night-in-boerne-presented/5876393535726261/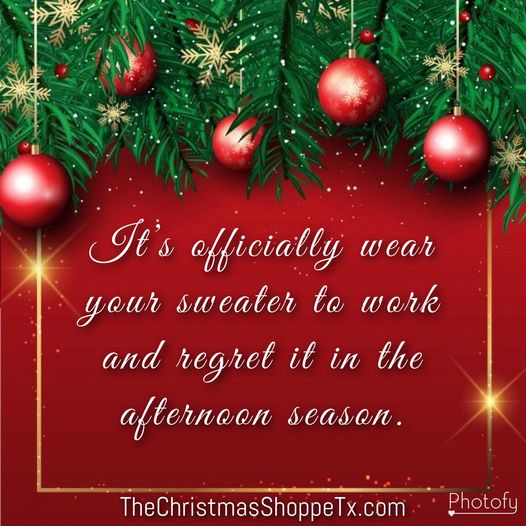 My favorite season!
Who's shed their sweater already?
It's time to get your Halloween costumes ready!
S'more Elf has been agonizing over just the right costume to wear, and he finally made a decision.
Get ready for a tasty treat!
Be sure to follow us on YouTube to see all our fun videos.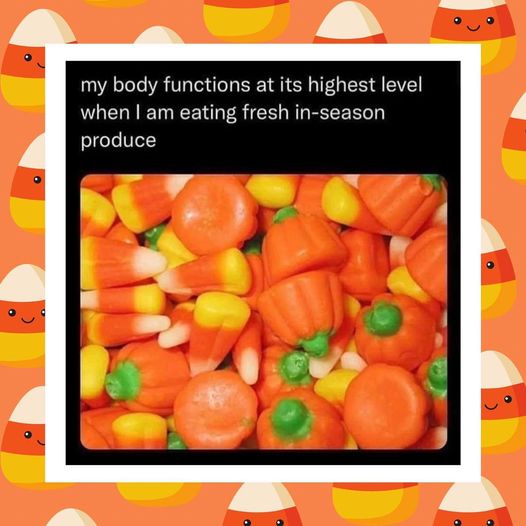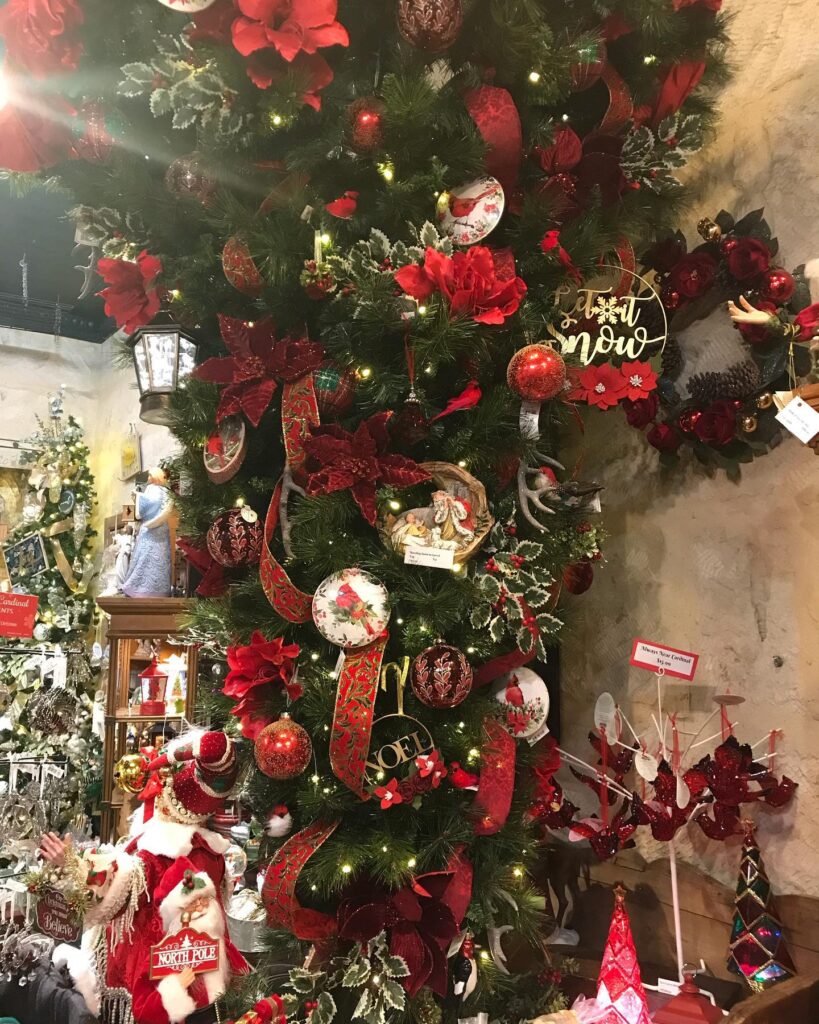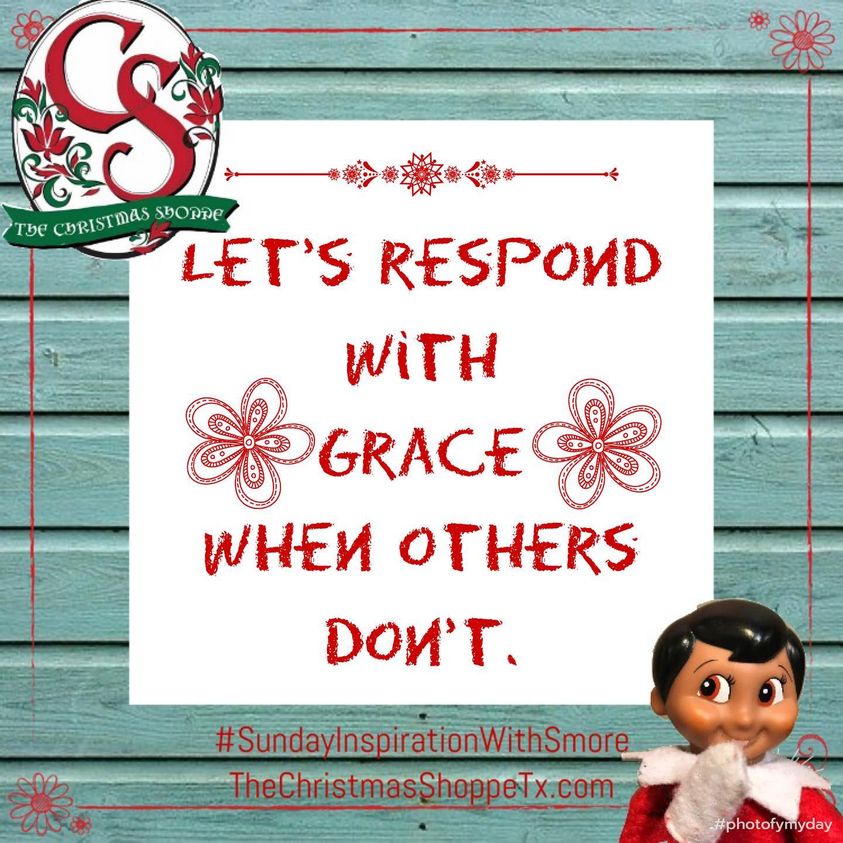 It's been a convicting Sunday.
This elf has set a new goal for the week inspired by this quote from Arlene Pellicane.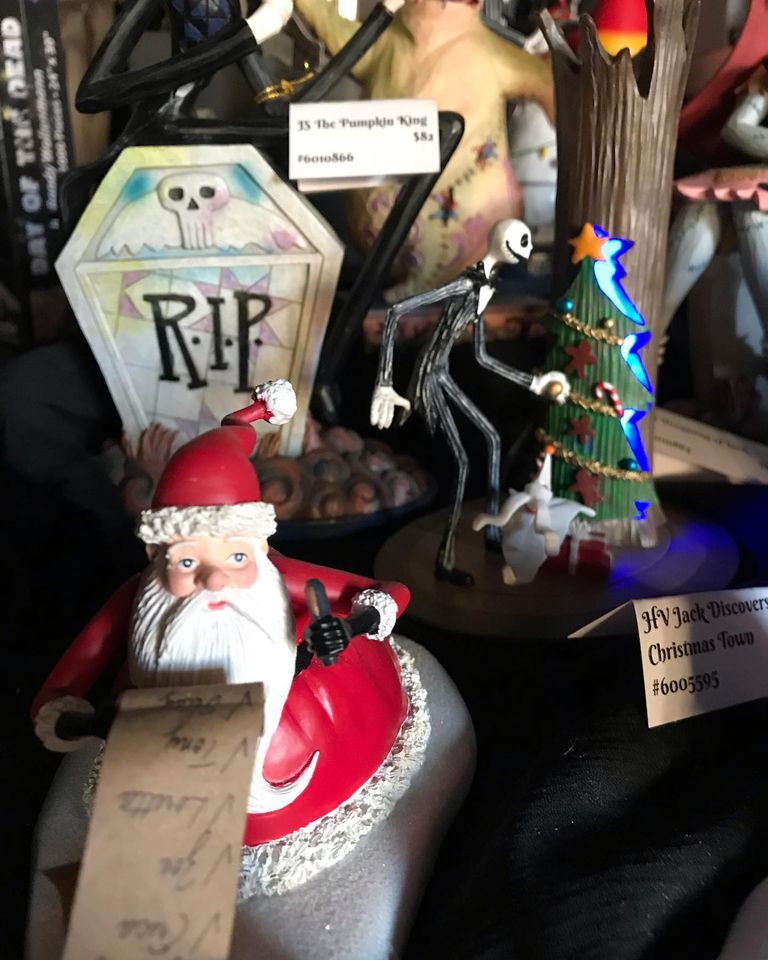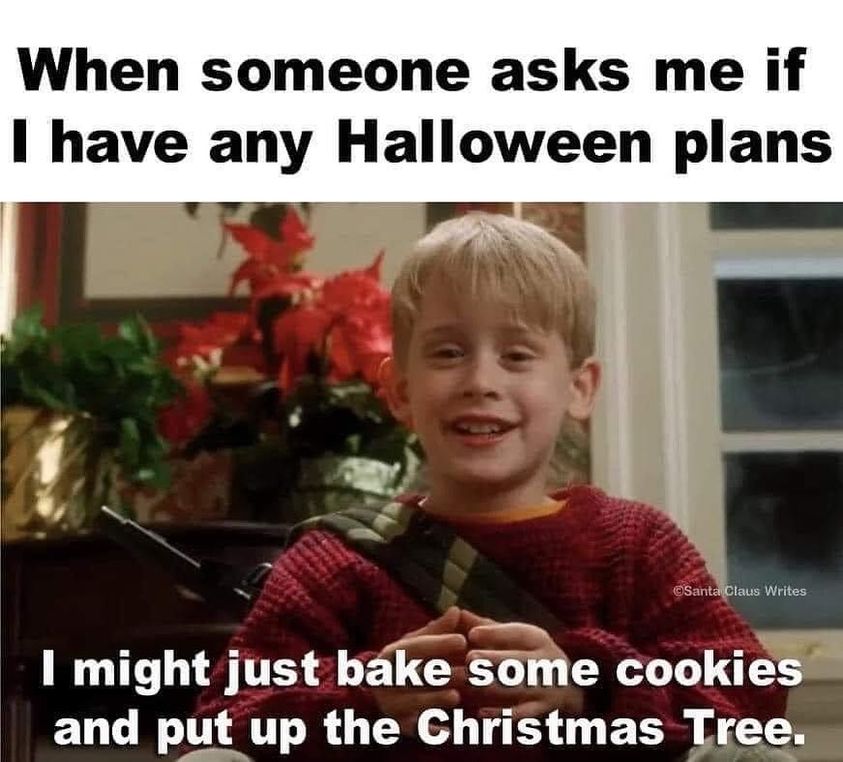 Not true, though. I just bought 100 full size candy bars and enough groceries to make 50 popcorn balls for Trick or Treat Trail.
!
That's not even close to what I bought for our house for Halloween!
Hope to see you and your gremlins this weekend.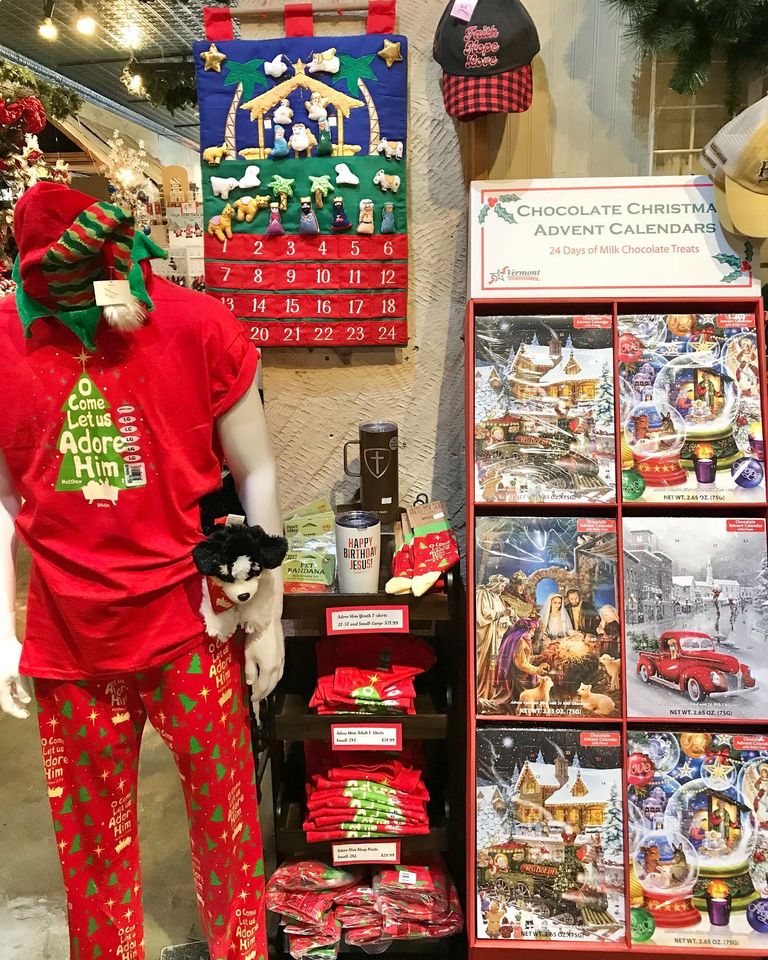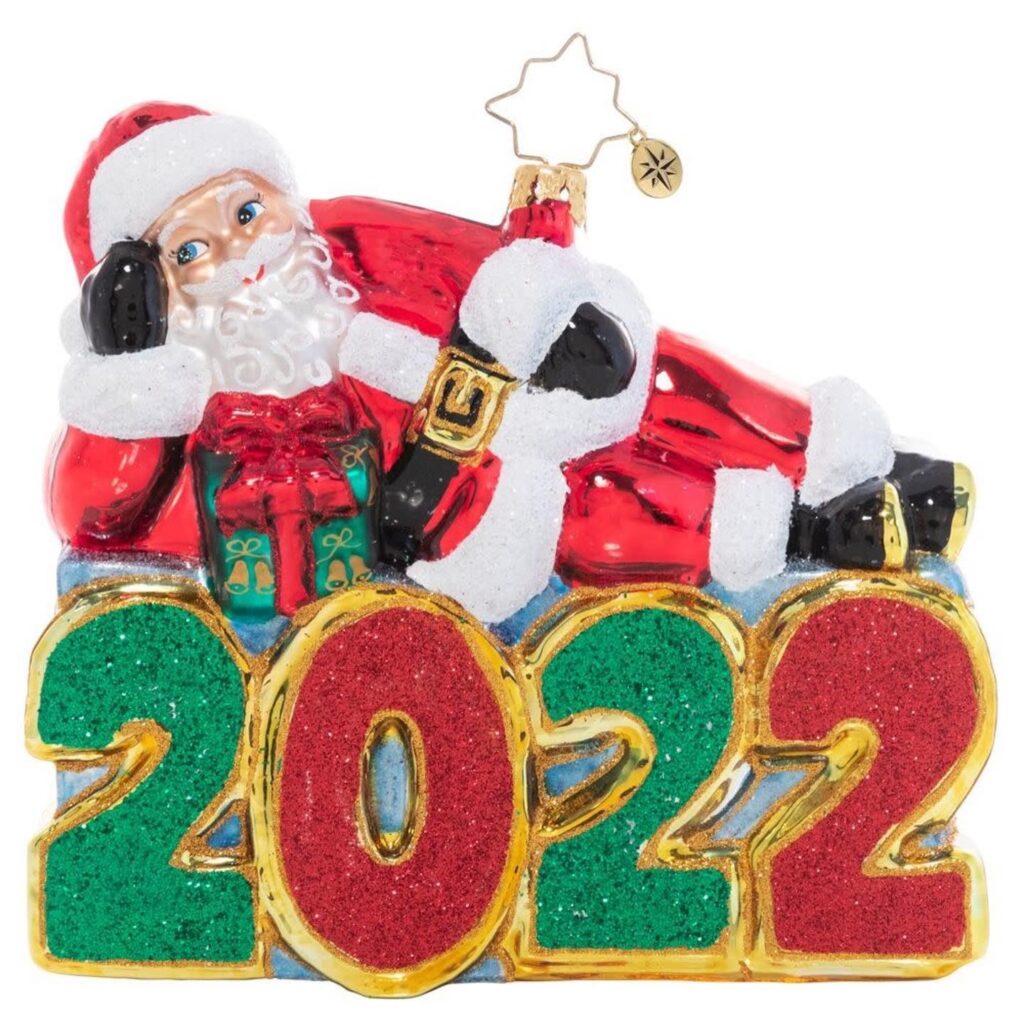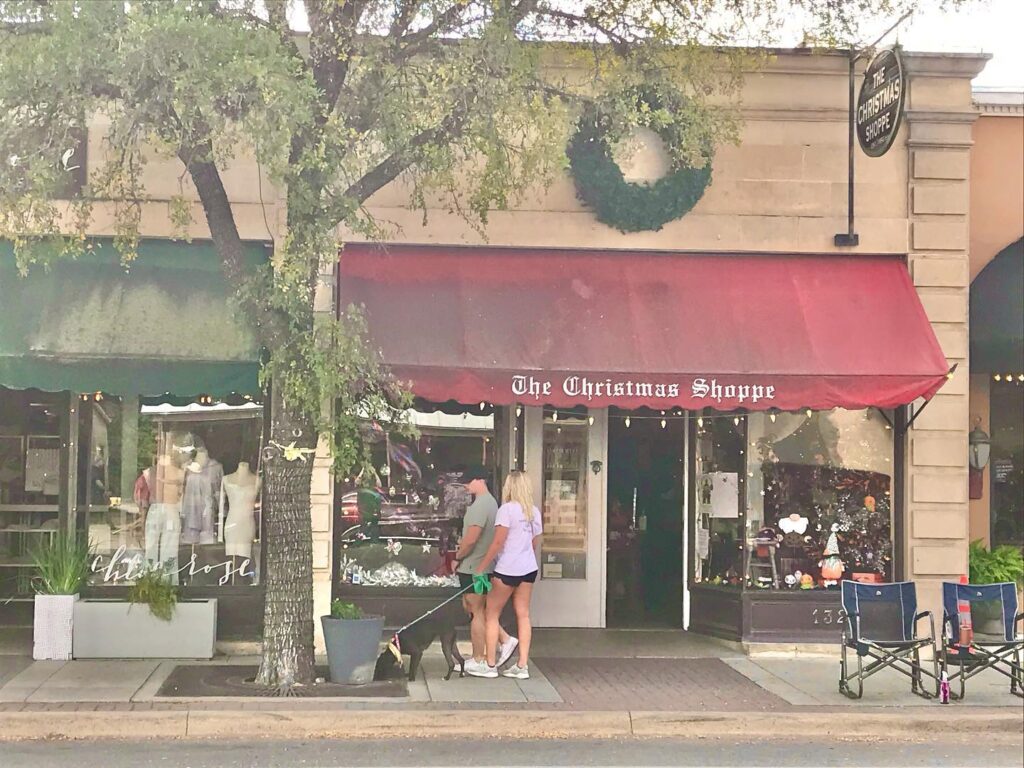 When you keep forgetting to reset your lights for Halloween, but your front door is awesome anyway.
Of course, we hope our S'more Tube, like Facebook and Instragram and blogs, help you to "Celebrate Always" (I Thessalonians 5:16)!
LOVE FROM,
S'MORE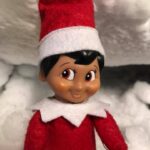 Want to see my past blogs?
CHECK OUT OUR BLOG ARCHIVE HERE
Want to be the first to see my future blogs?
Want to see what we are up to EVERY DAY?
FOLLOW US ON
TO BE SUPER UP TO DATE!