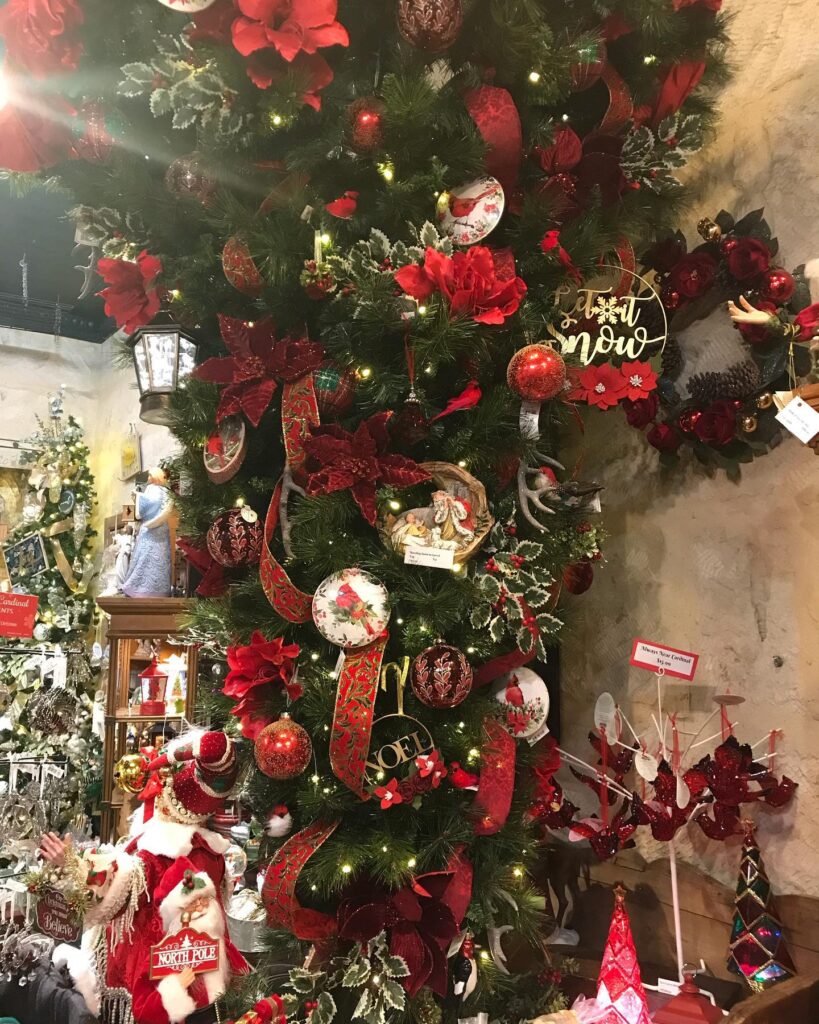 We just finished ANOTHER tree!
It's inspired by the Kneeling Santa, which you will find in a few different forms around our display.
I love the rich, traditional and nature inspired colors and decorations. They've been kissed with a touch of glitter to make this tree a showstopper.
We wanted this special tree to take center stage. So, we are displaying it on our chandelier tree in our antique sleigh.
Our chandelier/umbrella/upside down tree gets mixed reactions from visitors. For more information on its beautiful history, you can read S'more's blog on the topic:
S'more Tradition – The Christmas Shoppe (thechristmasshoppetx.com)