S'more Plans
Hello, all my Christmas loving friends! Are you ready for some awesome updates!?!? I am!
I am TIRED of all this cold and ready to start planning for Christmas. So, Mrs. C. and I sat down and started hashing out s'more plans for our tree themes. Here is what we came up with!
S'more Holidays!
This idea is so brilliant that we sat in awe, staring at each other wondering why we never thought of it before. We are making a tree for every major holiday this year! We "celebrate always" after all.
So, we put up a beautiful Valentine's Day themed tree in our window and an Easter tree as soon as you come in, but get this! They won't disappear after the holiday! They will just continue to morph into a Christmas tree inspired by that holiday.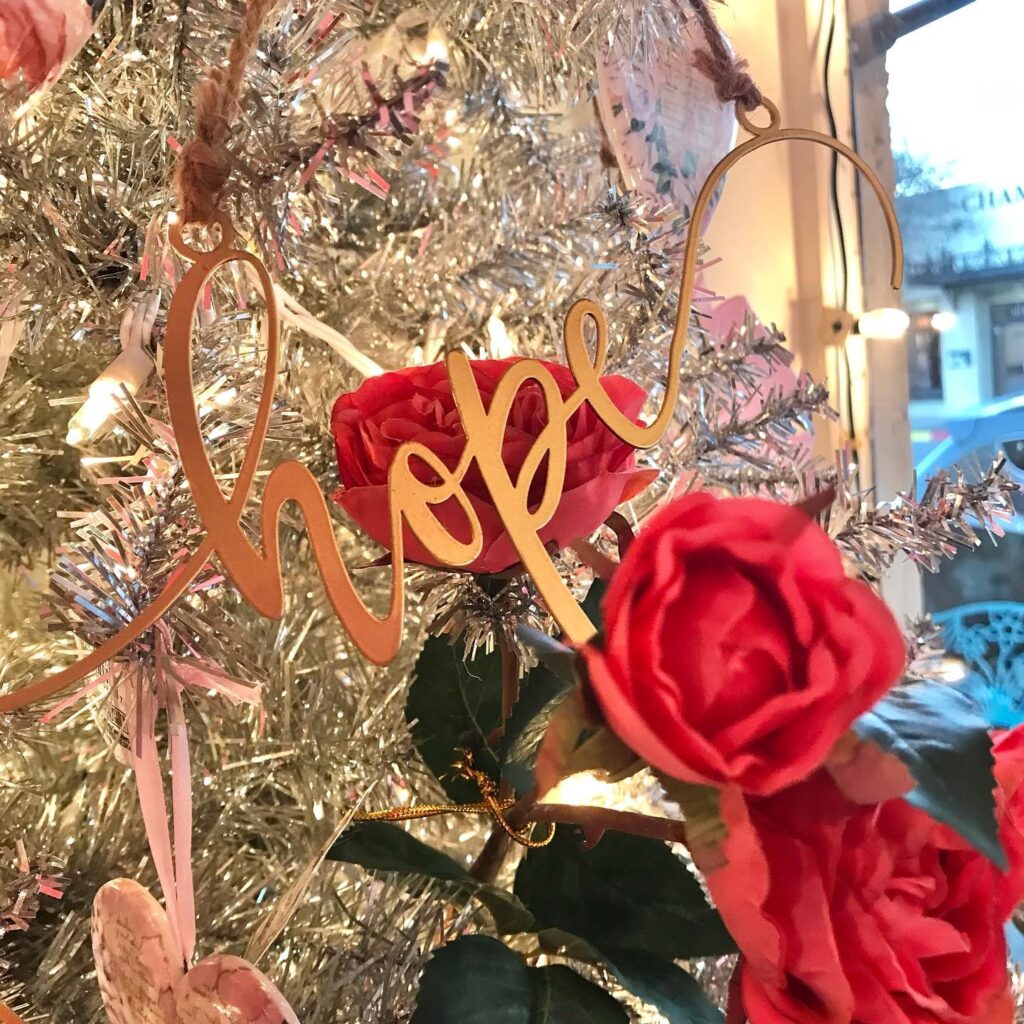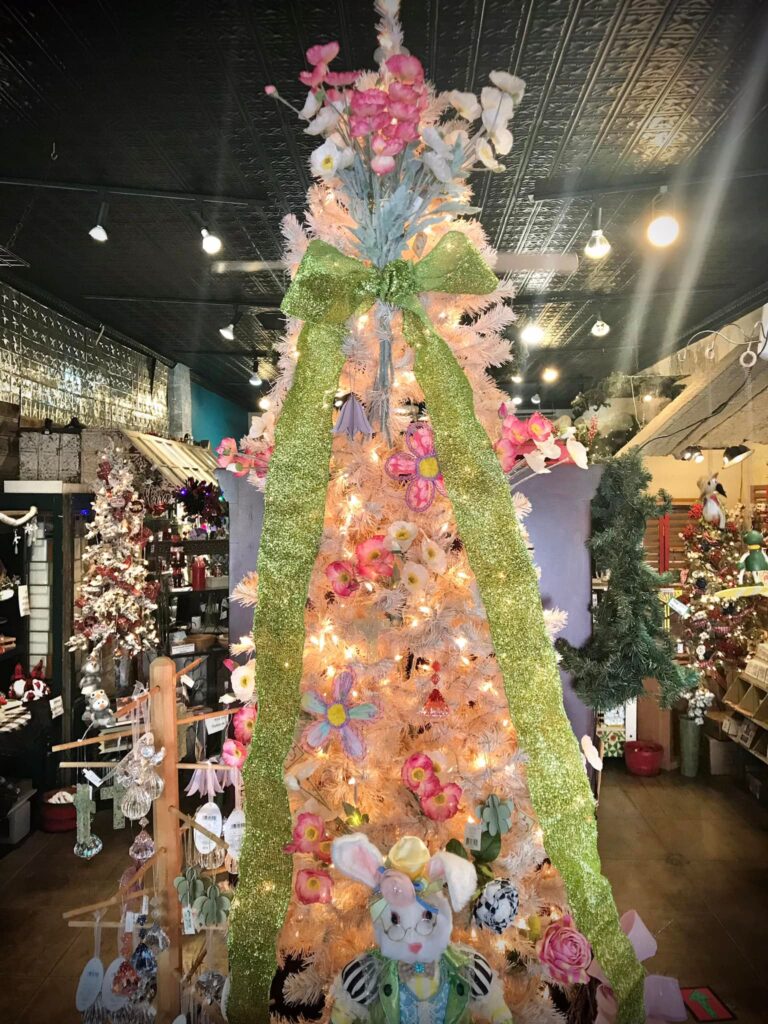 As I said, these trees will not remain the same through the year. We are already about to take our Valentine's Day tree and move it to a green tree, instead of silver tinsel. The Easter tree will only stay where it is until about a week after Easter, and then it's going to move and change into an Alice in Wonderland Tree!!!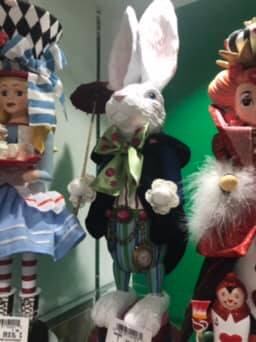 We have to thank Brandi at Pixie and La Te Da (across the street) for her love of all things Alice in Wonderland. After a certain point, we had to make a tree in the theme. It's inspired by these nutcrackers which you will probably be able to find in both our stores, but we have some very special decorations that Brandi can't find that will only be here at The Christmas Shoppe.
The other holidays that are planned to be a year-round theme are St. Patrick's Day, Fiesta, Independence Day, Halloween, and Mardi Gras!
The St. Patrick's themed tree is getting meshed with our Nativity corner because well, St. Patrick is a saint. It makes sense in our head. It will be a pretty green and gold tree with lots of crosses. Here's a lovely tree from Market that gives you an idea of where we are headed with the decorations: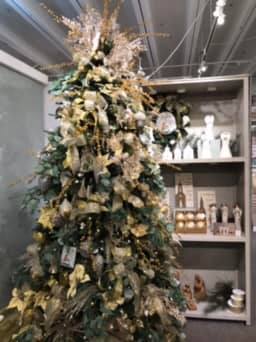 We've been hinting at our Fiesta tree for awhile, and it's definitely going to be going up soon. It's inspired by margaritas and cocktails. We will even get some fun birthday gift items to be in that corner, too.
Then, the Independence Day tree will hit our front window with a BANG! We are combining it with all the Texas stuff because it's all about red, white, and blue!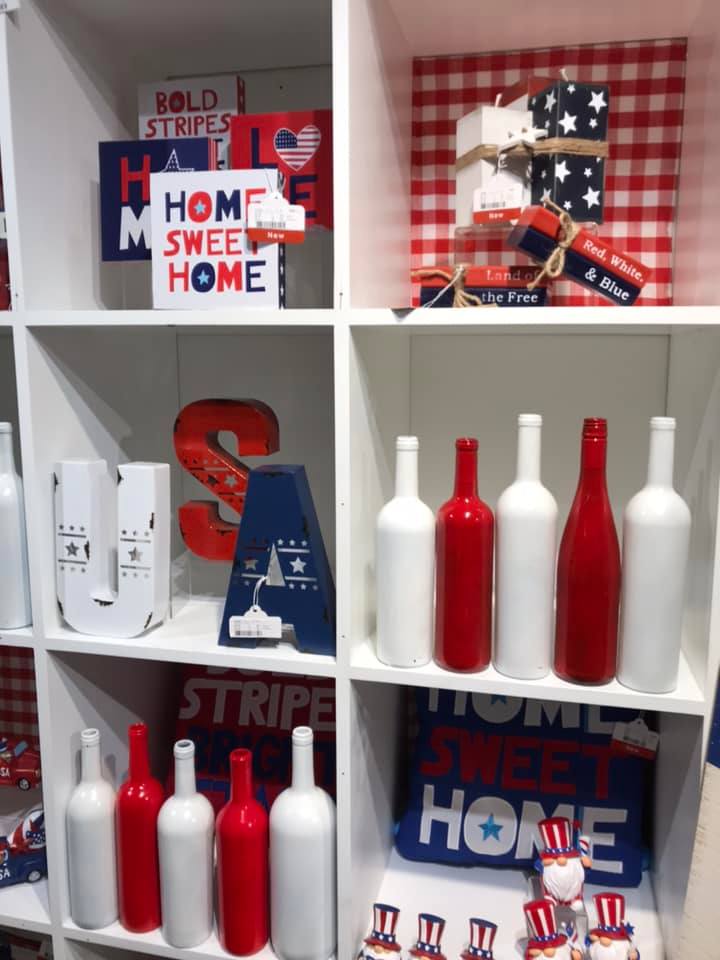 We've been slowly adding Hanukkah gifts and decorations to the store. So, this year, we've got a whole tree planned to match the Hanukkah blues.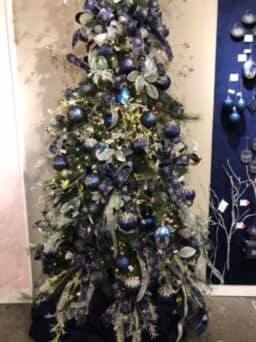 Maybe you are thinking Mardi Gras should go up now, but NO! We can't get any Mardi Gras decorations in time for the season this year. So, it will be up at Christmas and we will keep it up until Mardi Gras 2023! It probably won't be a full tree, just our register garland area.
Hopefully, our year round holidays will inspire you to keep your tree up for every holiday!
S'more Plans for Trees!
Guess what!!! That's not enough trees to fill the store!!! So, we have s'more plans for other themed trees!
You may have noticed that we are selling more and MORE and MOOORE toys each year. Well, they need a spot. So, there will be a Santa's Workshop themed tree surrounded by all sorts of fun toys just like Santa would bring on Christmas Eve.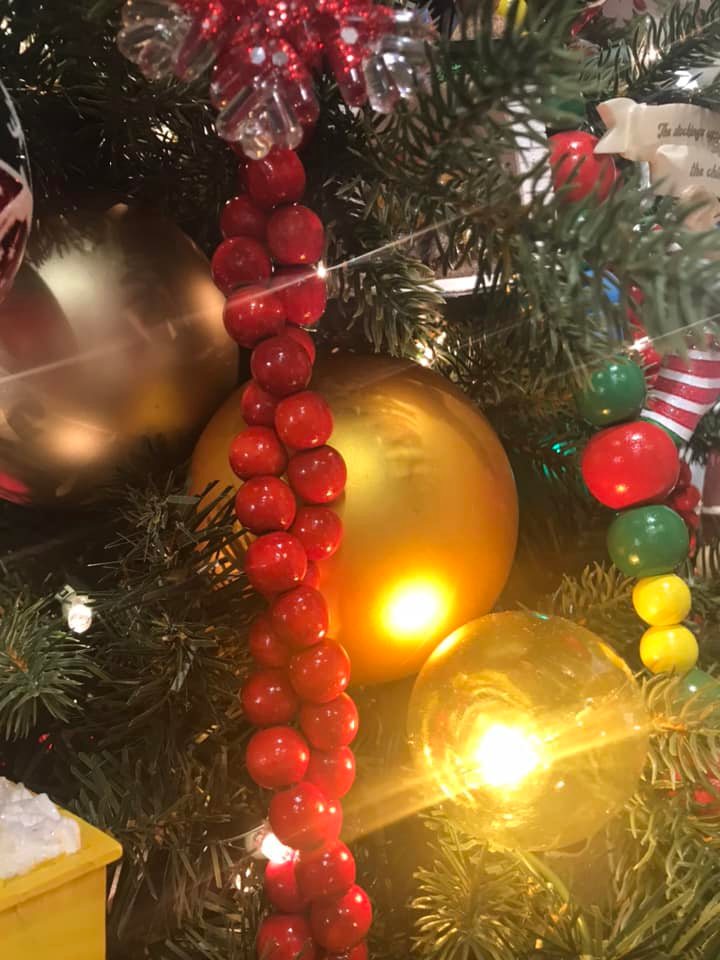 However, that's not enough Santa stuff for us. We needed to have two Santa trees this year. So, we have s'more plans to turn our upside down tree into a tree inspired by the kneeling Santa!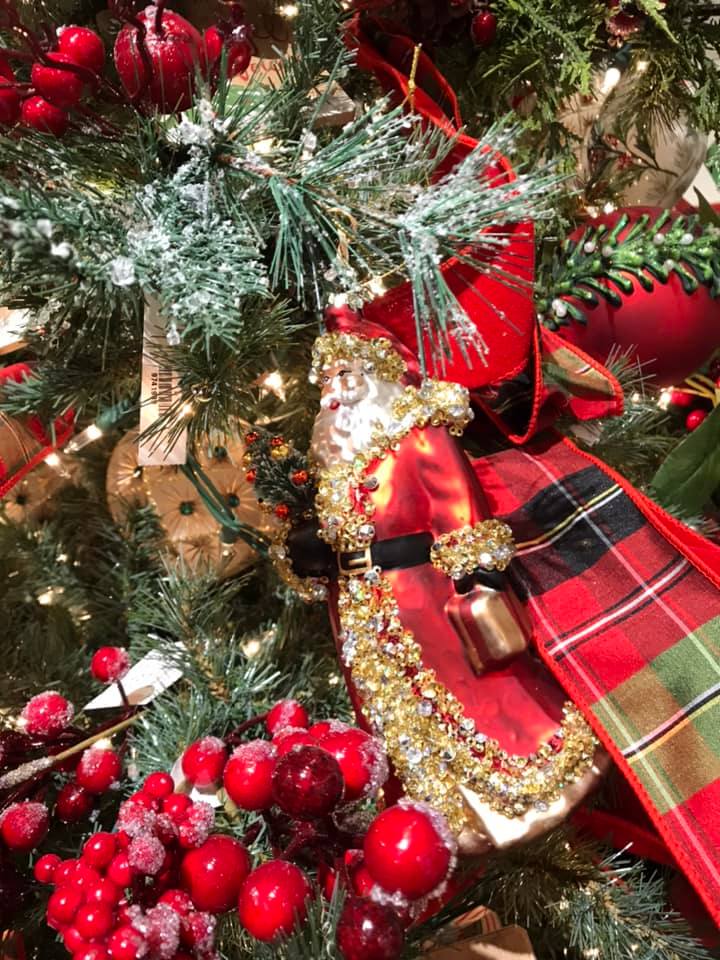 But, wait! There's S'MORE! We are planning a tree inspired by Mrs. Claus and her kitchen!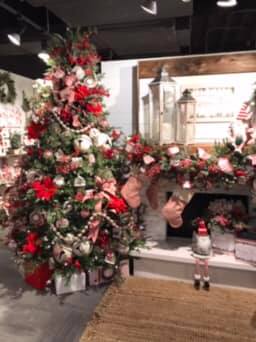 We have noticed that our German section is outgrowing its space, too. So, a new Bavarian Tree will be coming and look very old-fashioned with lots of wood. Our German pyramids and nutcrackers and blown glass will be on show there. Plus, we found a bunch of German Jim Shore items to show off there.
Now that I think about it, ALL of our nutcrackers will be in this area!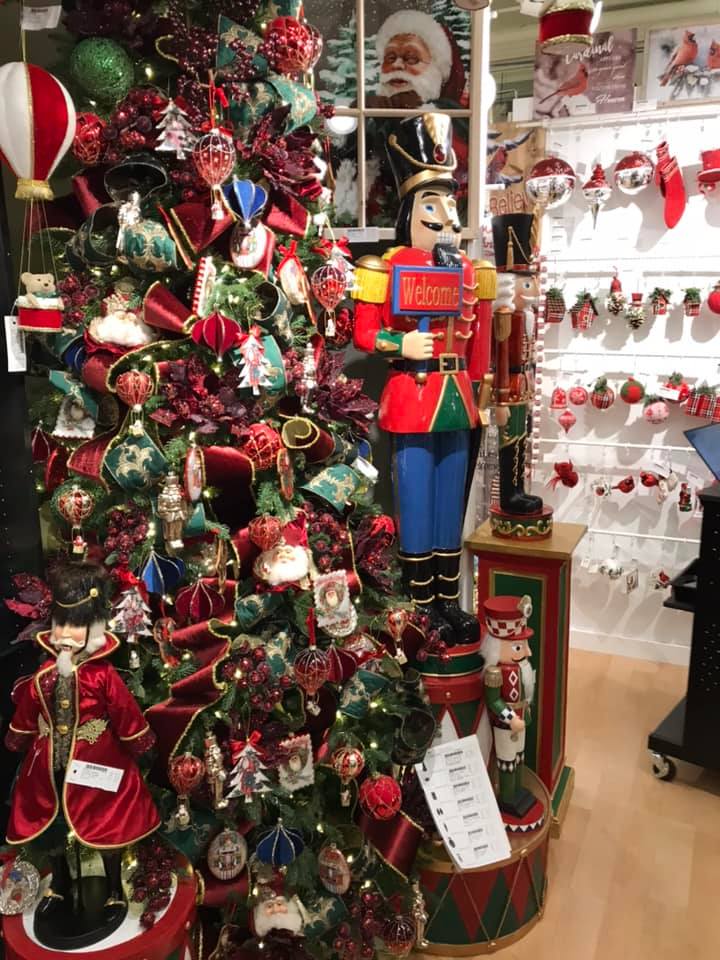 Even s'more trees are planned including a Mermazing Irridescent Beach themed tree, a tree just for little boys (full of sci fi, sports, dinosaurs, and trucks!), and a Funky Country tree inspired by Glory Haus and Magnolia Lane ornaments. That last one might have snowmen…. I don't know! It's a work in progress.
I hope you enjoyed looking through all these photos from Mrs. C's Dallas Market trip. They are the inspiration behind our 2022 themed trees!
S'more Updates!
Here's what's been happening on social media that you may have missed. (We're just trying this out. So, if you don't like this section, let us know!)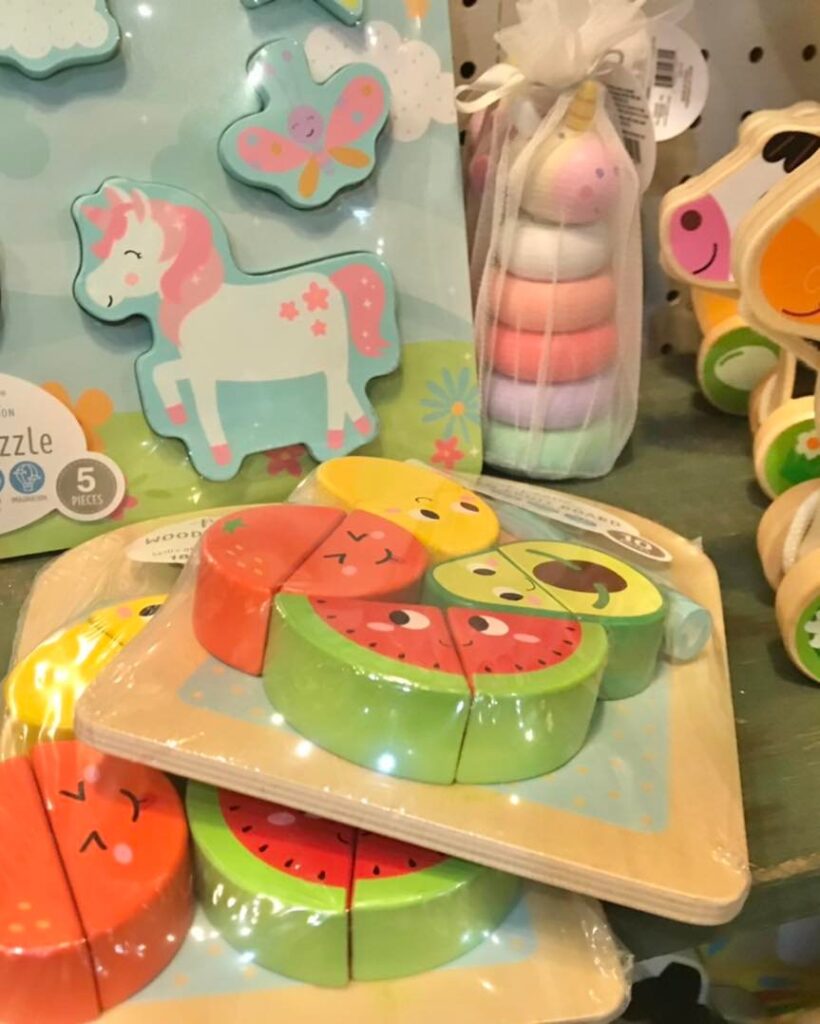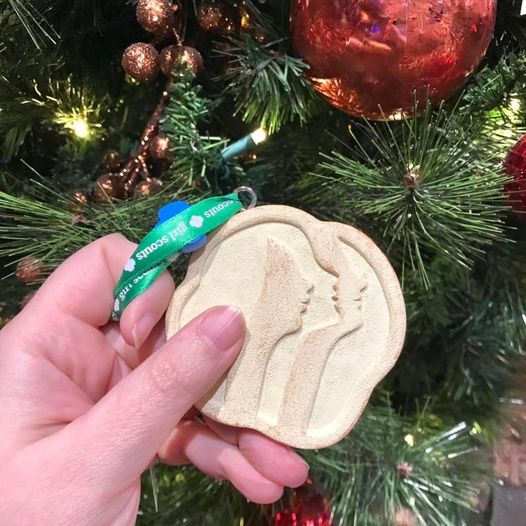 Trefoil cookie ornaments are almost as good as patches.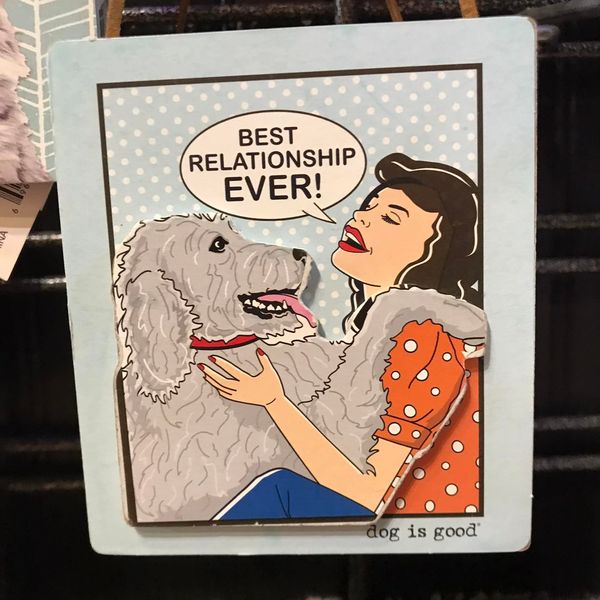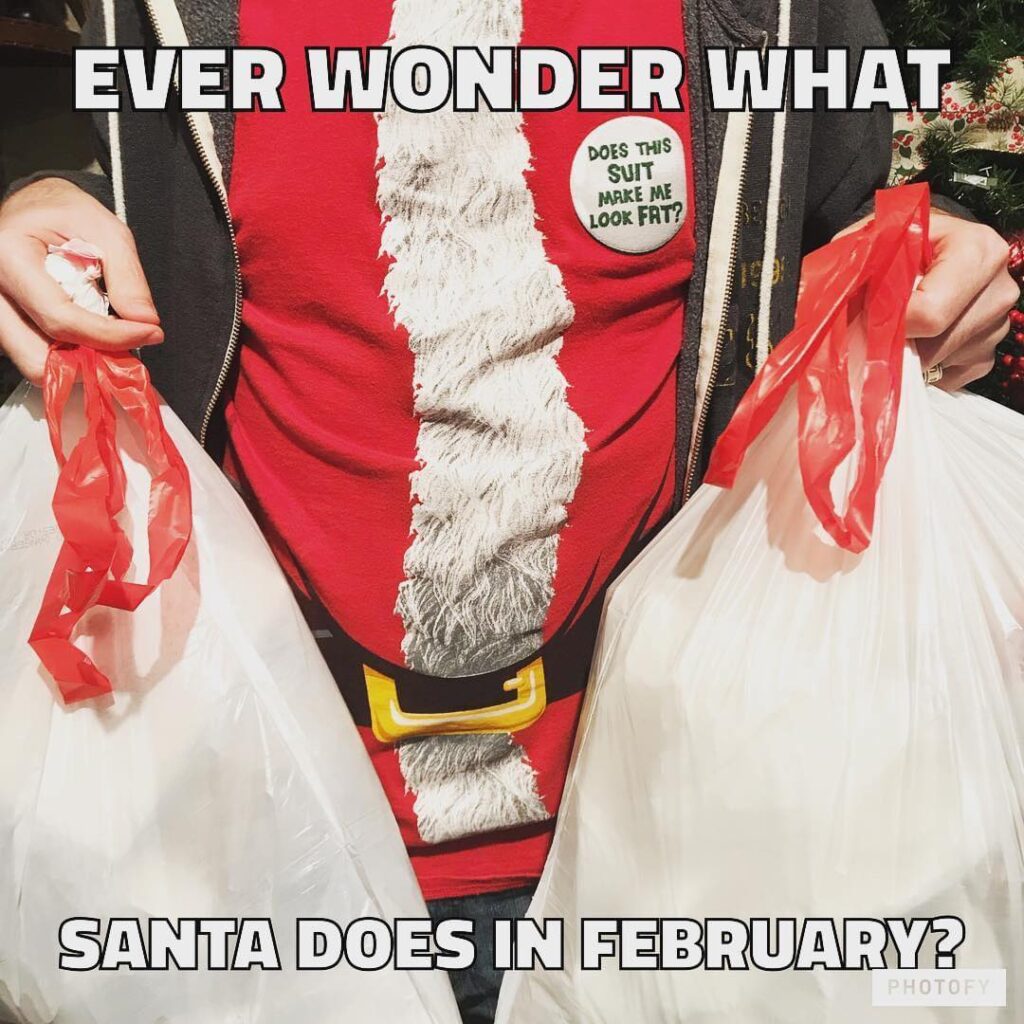 Ever wonder what Santa does in February?
#santaatwork#sleighallday#thechristmasshoppe#keepthemrshappy#workethic#boerne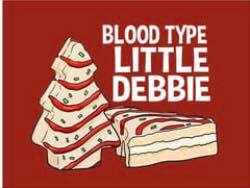 Any donors around?

I've got sugar in my blood, glitter in my veins, and sprinkles in my kitchen! That's why we are planning a super sweet tree inspired by Mrs C's kitchen.

You'll love it! We should have it up and decorated before Halloween.

If you are what you eat, I'm a snack cake!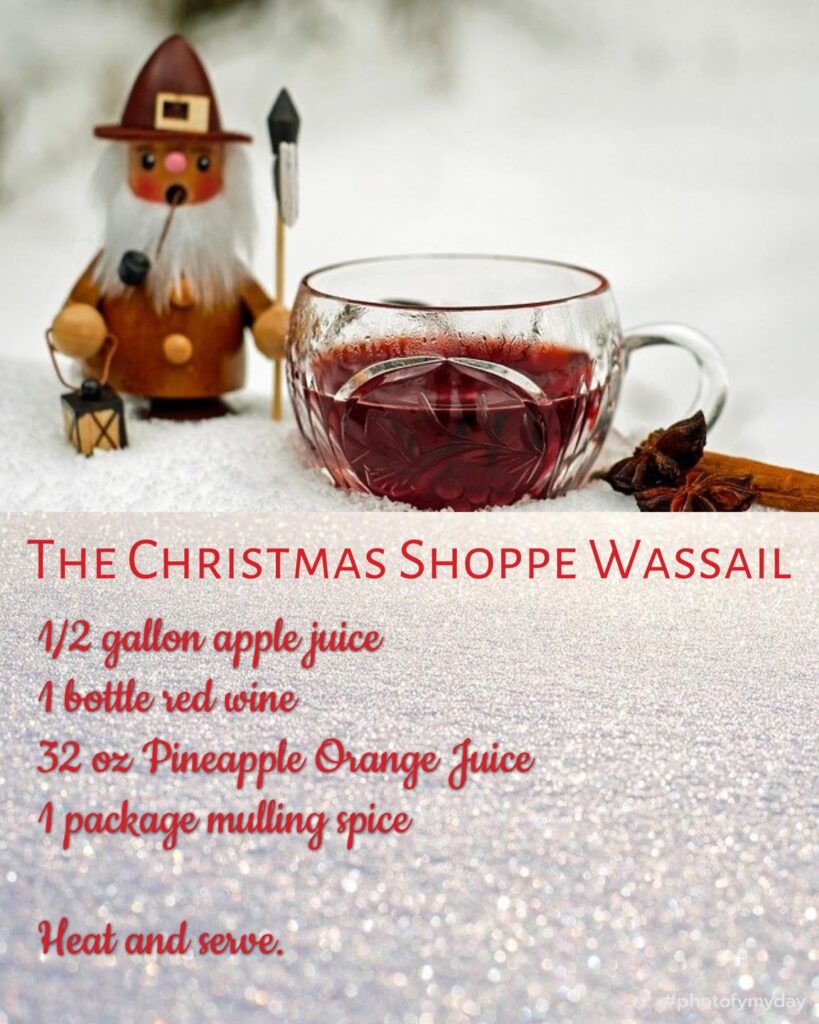 It's still pretty chilly out there.

We have just the thing to warm you up on these cold February nights. Be sure to come by for a package of our specially crafted mulling spice.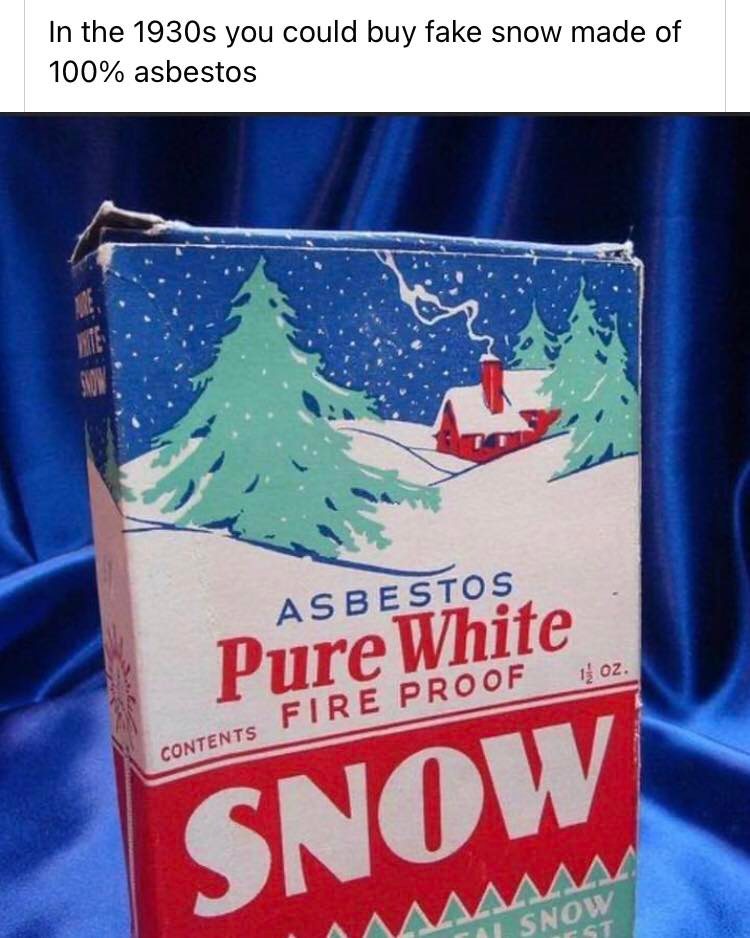 We've come a long way in the Christmas business, baby!
We assure you. NONE of our products are made with asbestos. All of our decorations are 100% made of Christmas magic.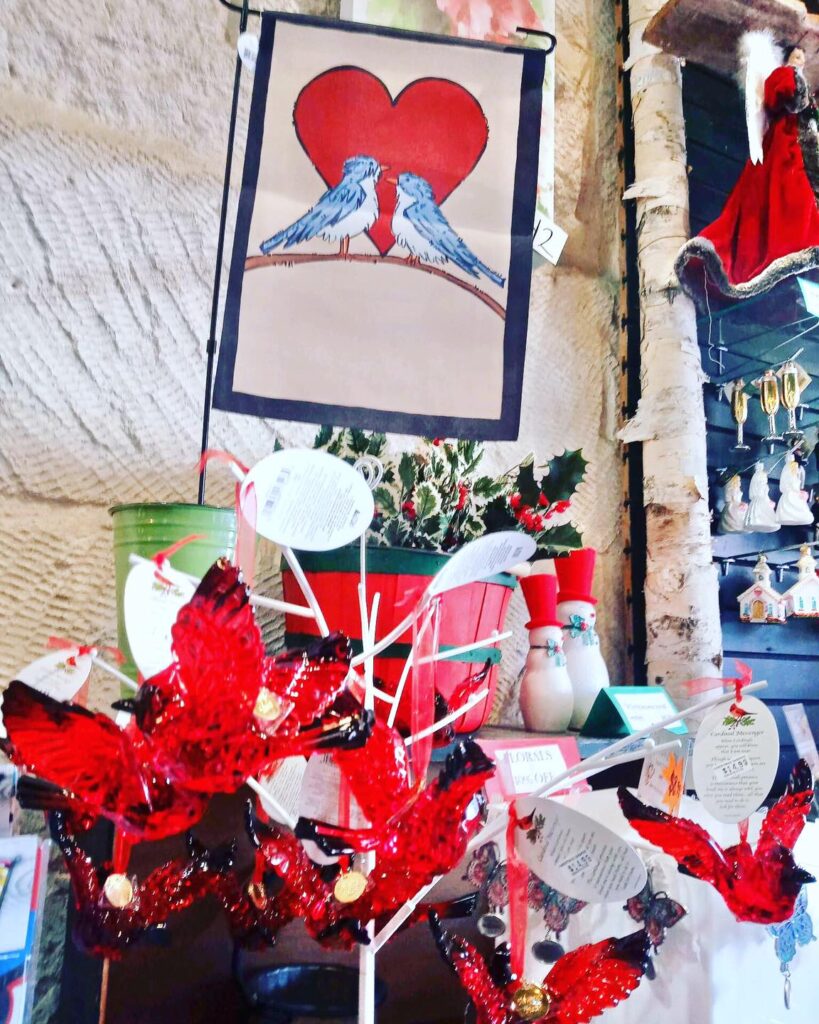 Back in stock!!!
Yay!!! We can't keep them hidden. These beautiful crystal like acrylic cardinals are our favorite ornaments and we just restocked them.
While most people choose them for their beauty on the tree and their sentiment, they also look beautiful tied to a gift or hanging in a well lit window.
Shop online at: https://shop.thechristmasshoppetx.com/always-near…
This year, we are shortening our after Christmas sale early for some items like these as they arrive, but there are still several items in store for 25-40% off!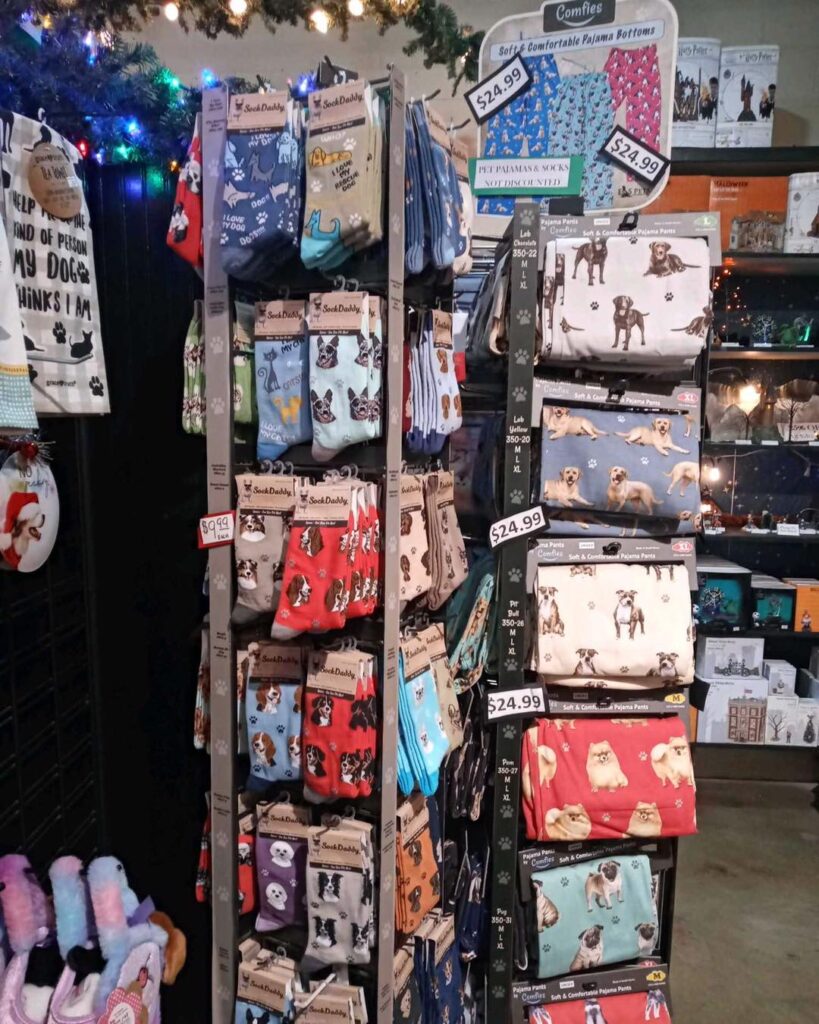 The shipments keep arriving!
We are now restocked on all our pet lover pajamas and socks!

Shop online HERE!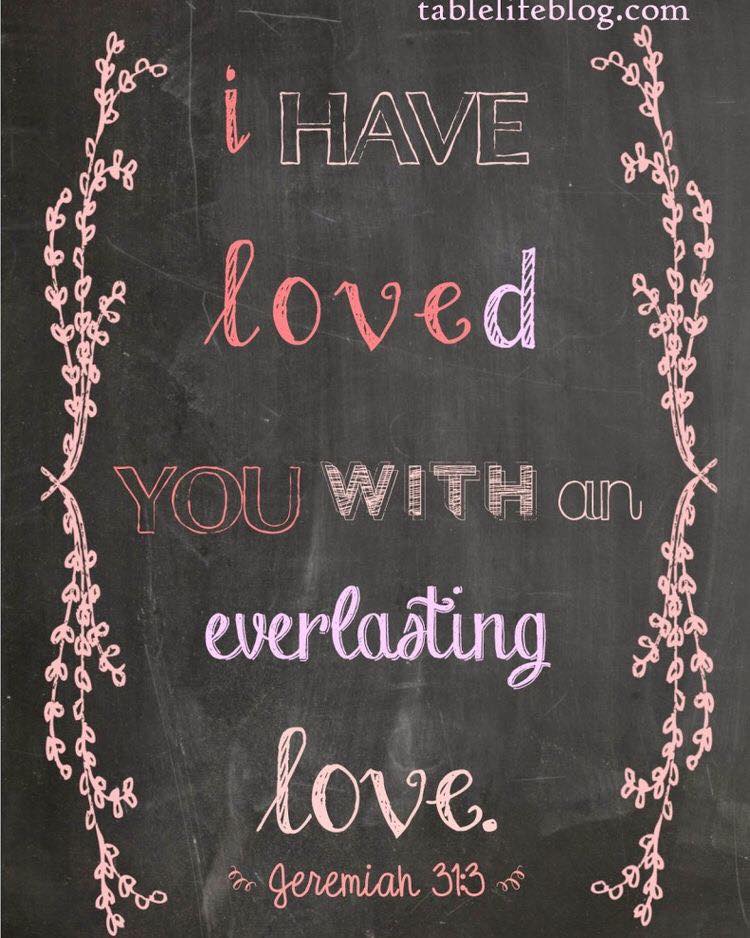 Happy Valentine's Day!
Have we mentioned yet how much we love you? Because we do.
More importantly we want you to feel and know the overwhelming love that Jesus has for you. A love so strong that he would leave heaven and become human just to be with you. Then, a love so strong he would suffer and die to save you from death and enslavement to the mistakes we cannot help but make.
I hope you decide to accept that gift of love, be loved, and commit your life to following Jesus.
That's what Valentine's Day is all about, Charlie Brown.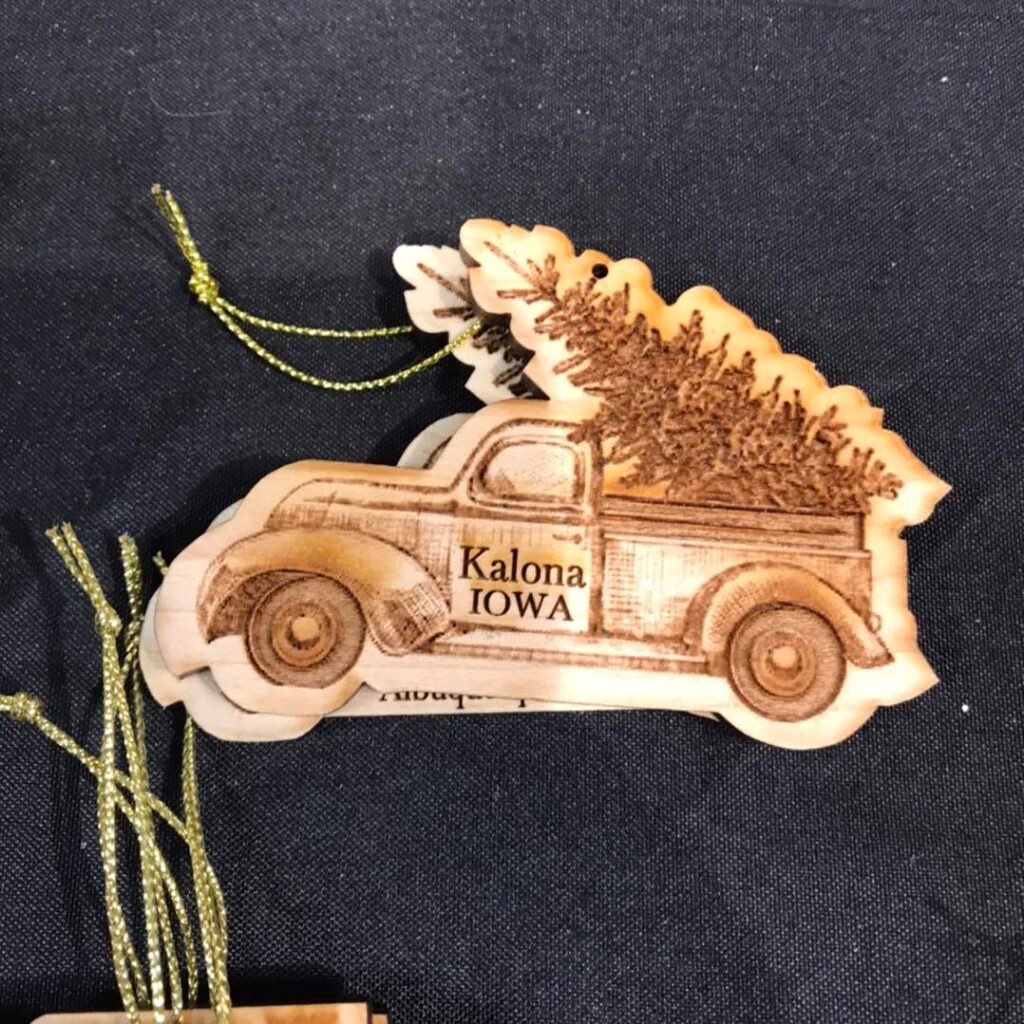 Do you love it?

We do! Here's a sneak peek at this year's upcoming Boerne ornament from J&J Woodworks.

These beautiful, detailed ornaments are handcrafted in the USA. We should be getting them just as our after Christmas sale ends on February 28th.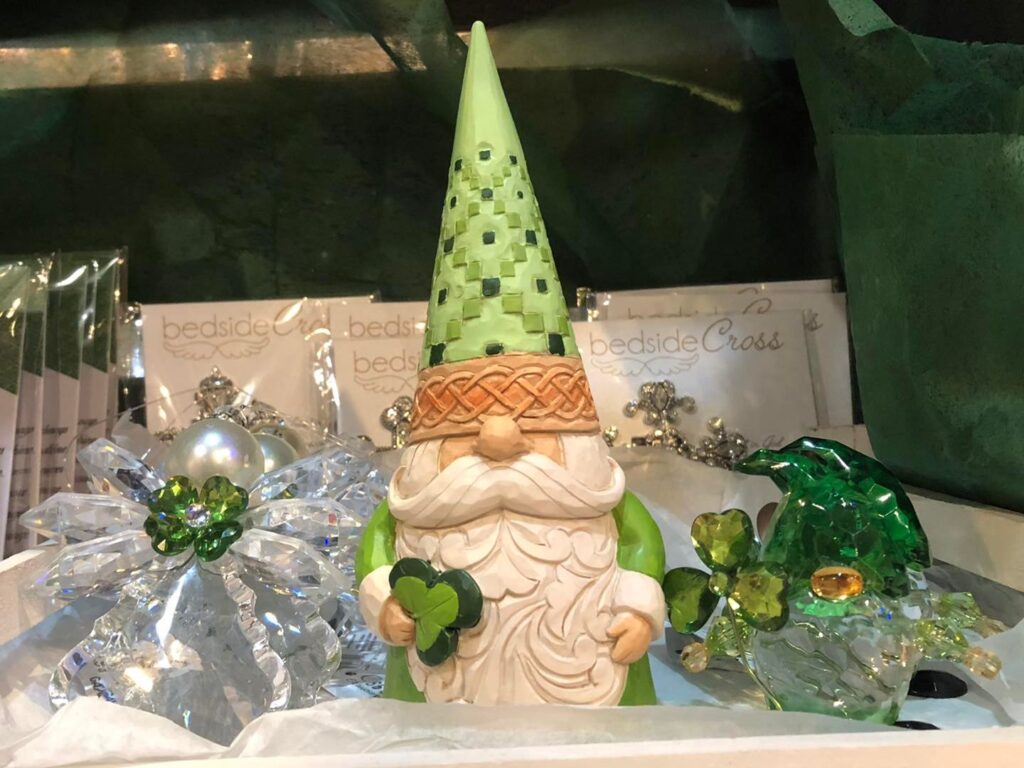 May the Luck o' the Gnomes be with you!
Now, that Valentine's Day is in the rear view mirror, you know what that means…
St Patrick's Day will be here soon. Less than 31 days to go!!! We think you need a gnome for this holiday, too.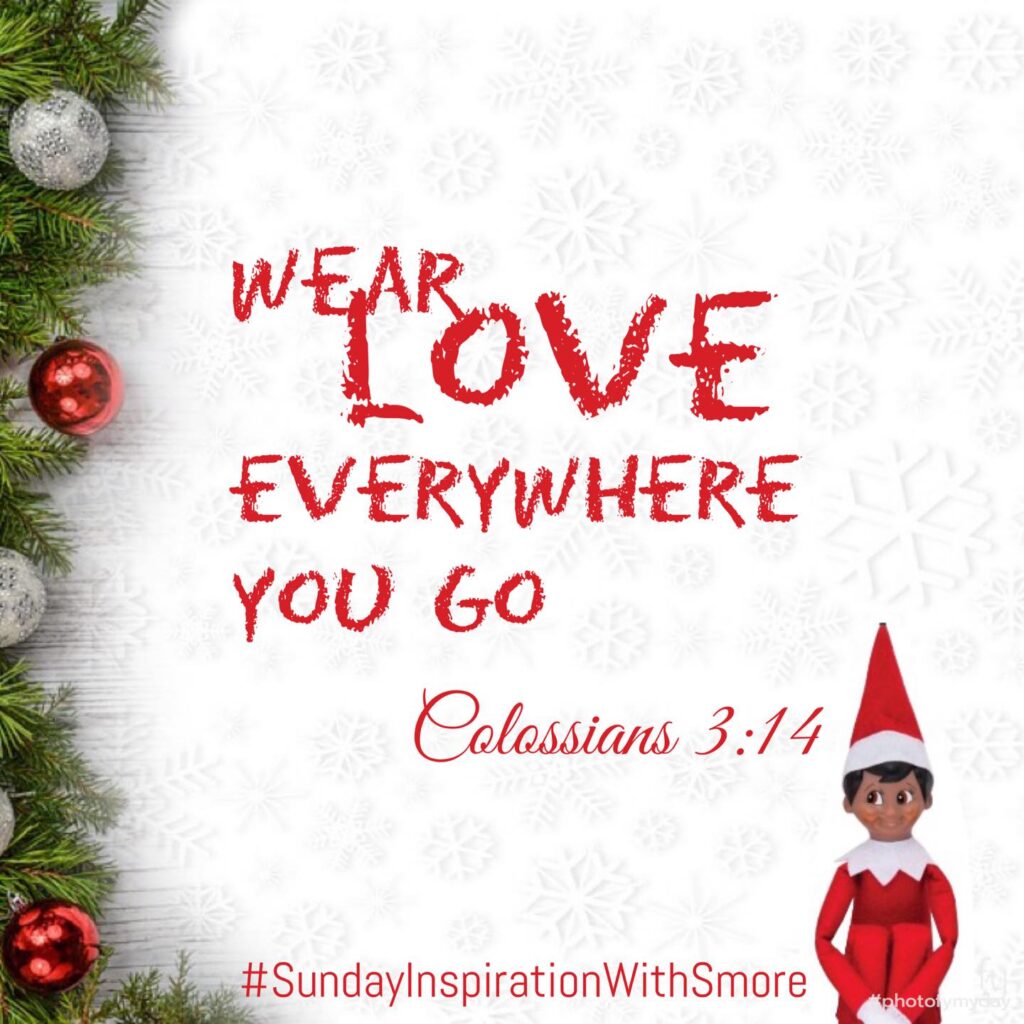 A little midweek encouragement, courtesy S'more the elf.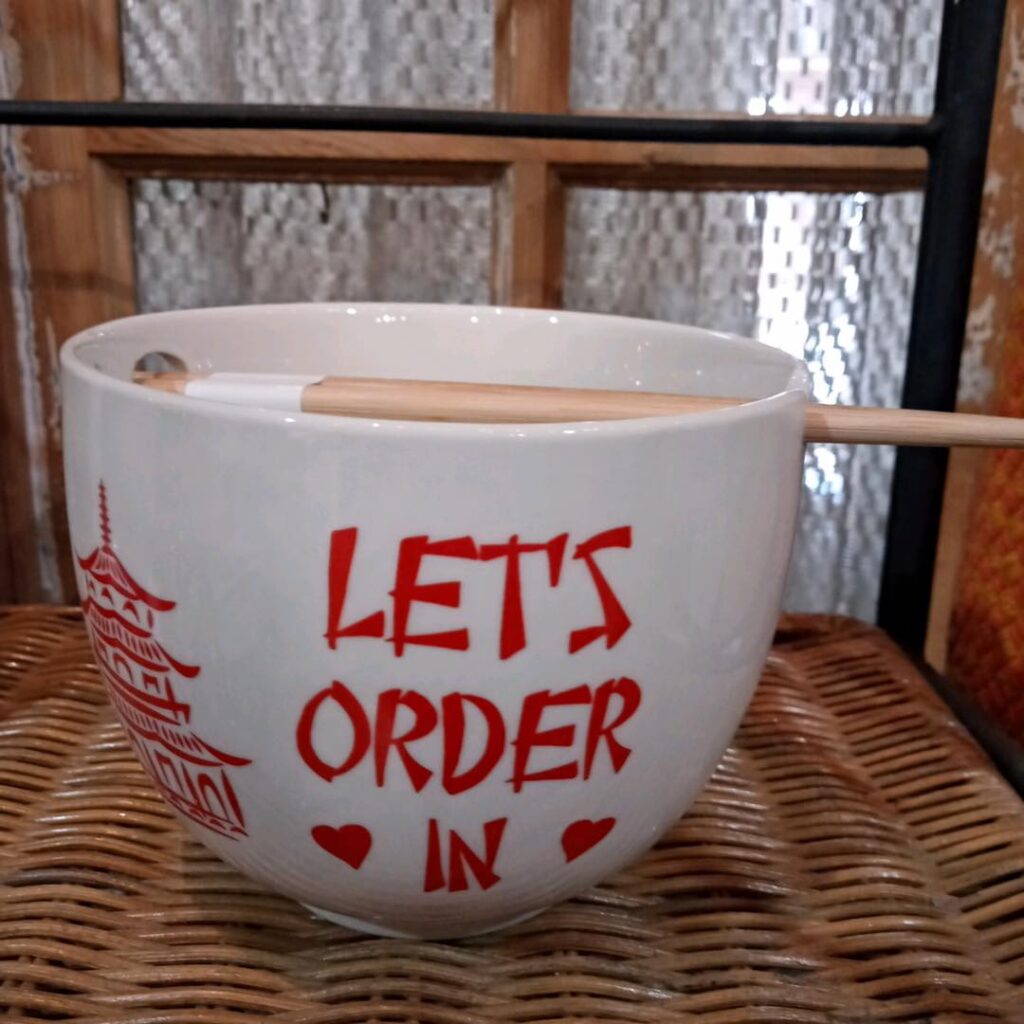 Ramencouragement for your evening.
It's ramen-tic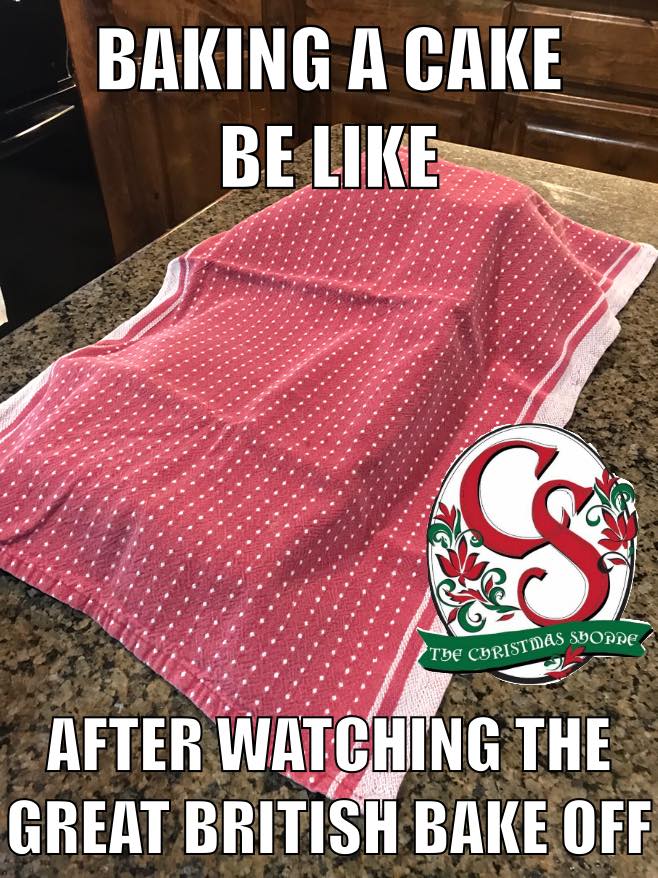 It was just a box mix under my gingham shroud, but Mr C gave me a Hollywood handshake.
I hope you had fun with this preview of our s'more plans for the shop this year and that it helps you "Celebrate Always" (I Thessalonians 5:16)!
LOVE FROM,
S'MORE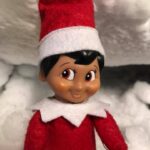 Want to see my past blogs?
CHECK OUT OUR BLOG ARCHIVE HERE
Want to be the first to see my future blogs?
Want to see what we are up to EVERY DAY?
FOLLOW US ON
TO BE SUPER UP TO DATE!