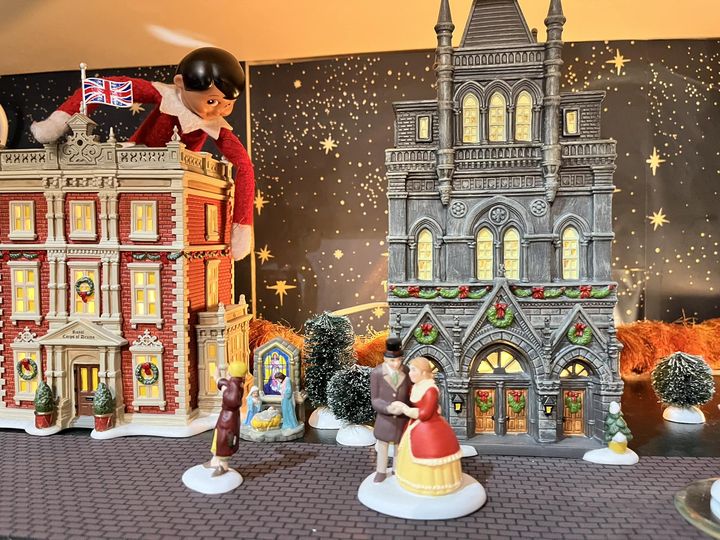 S'more Hidden Gems!
Hello, all my Christmas loving friends! Spring is here! And you know what that means? We are starting to get our new shipments! Specifically, I want to share about the hidden gems within our Department 56 village that you may have missed this last year.
Many of our current pieces are retired or were hard to see when our full selection was in stock. Now, we have just a small selection in store. So, you can really study these pieces while we wait for our first shipment to arrive at the end of May.
Special Orders!
By special request, we have the Honey Hive by Department 56!
It's a retired piece that we managed to snag before it was gone.
The makers think it's the perfect for fall, but I am craving a spring buzz. We have just one left in stock. So, if you love the bees, claim it quick!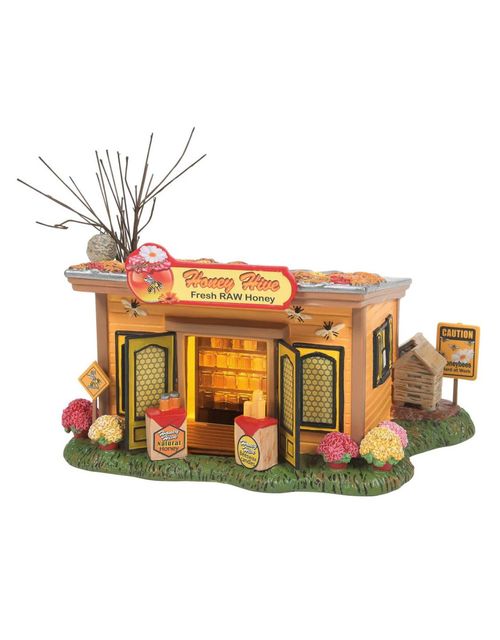 You can find it in store or online here: Honey Hive – The Christmas Shoppe (thechristmasshoppetx.com)
We are happy to special order village pieces whenever we are able. So, be sure to come talk to an elf if there is a particular piece you are looking for. If it's already on order, you can prepay for the item to reserve it.
Department 56 Retired List
S'more hidden gems can be found on the Department 56 retired list for 2022.
Some pieces that are still in stock in our store and on the Department 56 retirement list include:
Hidden Favorites!
We found a few s'more hidden gems in our Department 56 Christmas Village.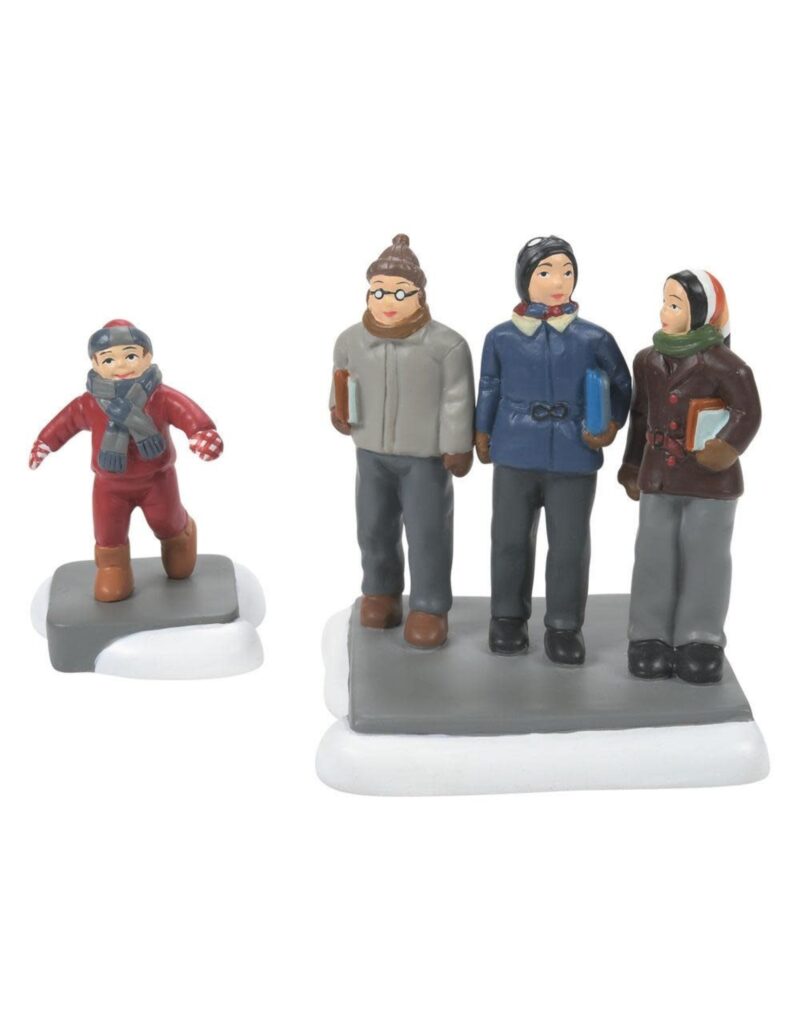 Everyone knows that village pieces are FRA-GI-LAY! However, some of us love A Christmas Story specifically – leg lamp and all!
This particular village was tucked between our Snow Village and North Pole Village last year, and we think people had trouble seeing it. Lucky you! There are some pieces still in stock.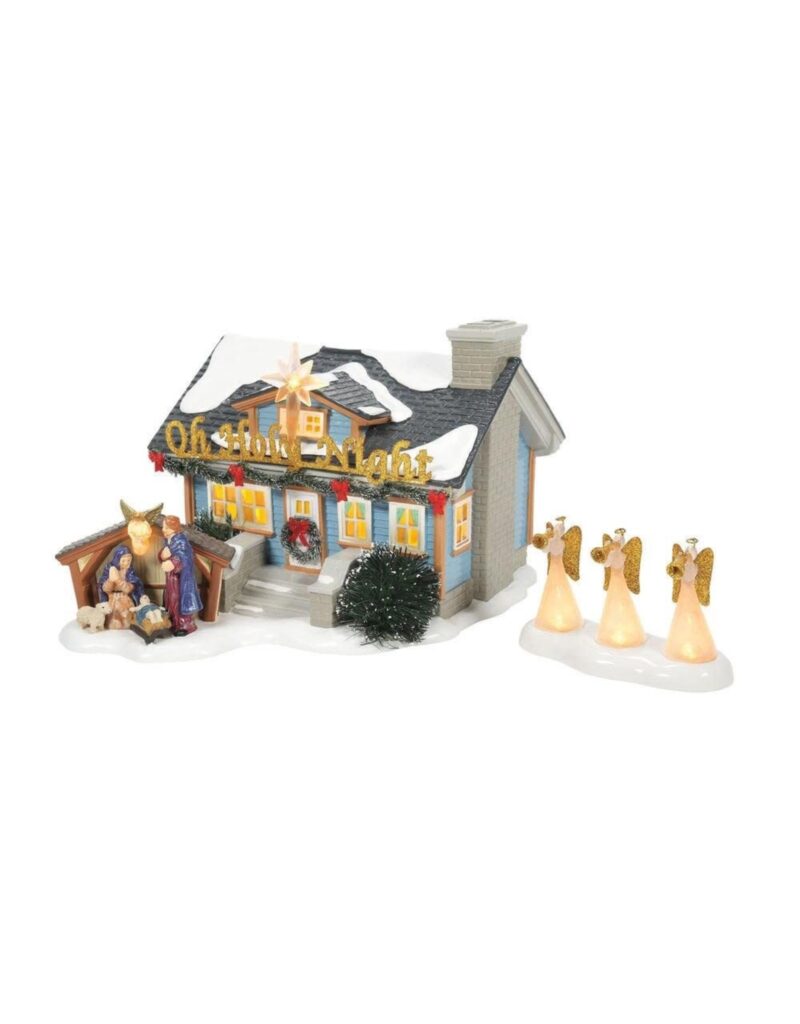 For those collectors of Department 56's Christmas Lane series, we have just ONE house left, the Oh Holy Night House. It's one of my personal favorites in the whole village!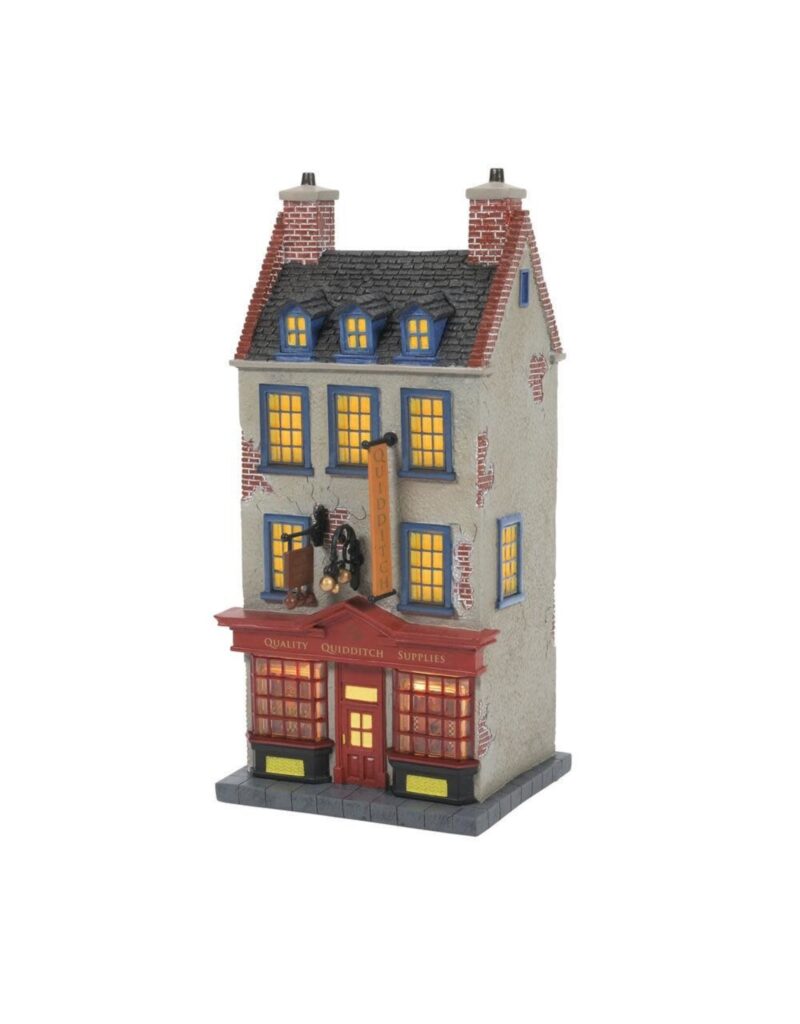 Department 56 Harry Potter Village is one of the most popular villages in recent years, and we have a handful of pieces still in stock, including Quality Quidditch Supplies. Several pieces from all the villages, including Harry Potter, are down to just one piece left. We like to order new and different pieces every year. So, once these are gone, they are gone.
S'more Updates!
Spring is here. So, our new inventory is starting to arrive. Here's what's been happening that you may have missed.
Is this your dog?
We found your dog ornament in our store! It's ceramic and personalizable.
Check out all our pet ornaments in our online store: More Ornaments – The Christmas Shoppe – The Christmas Shoppe (thechristmasshoppetx.com)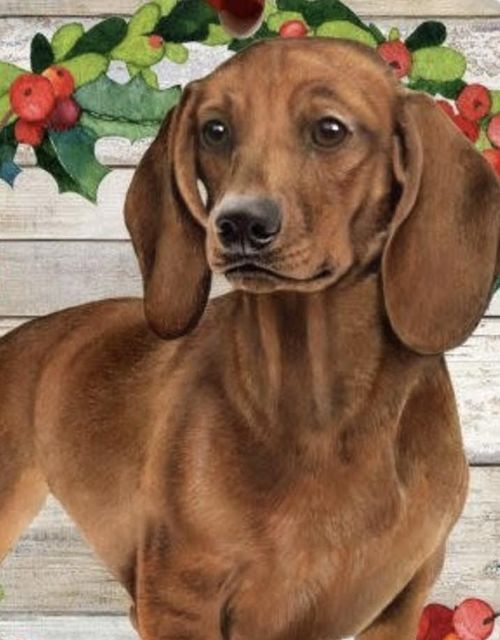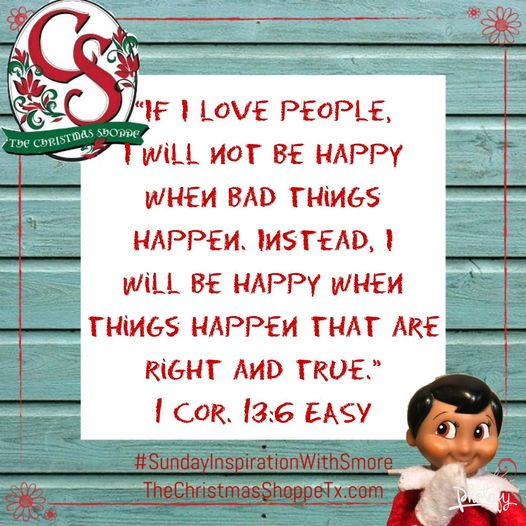 Sunday blessings to everyone from S'more Elf!
New arrivals every day!
Glory Haus are now in stock, ready to celebrate Christmas every day.
Come in and celebrate with us.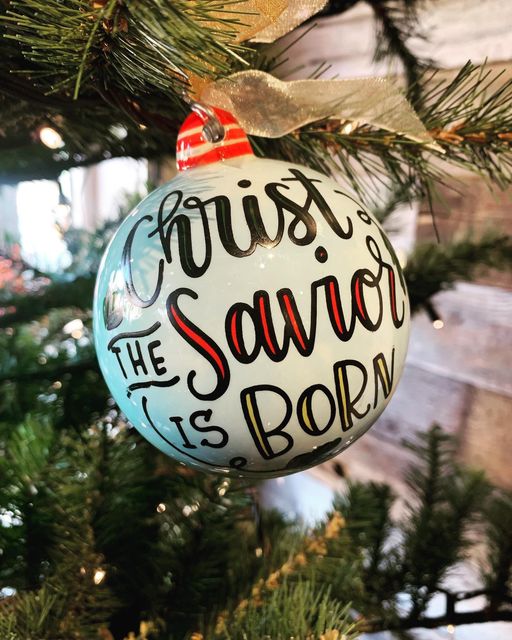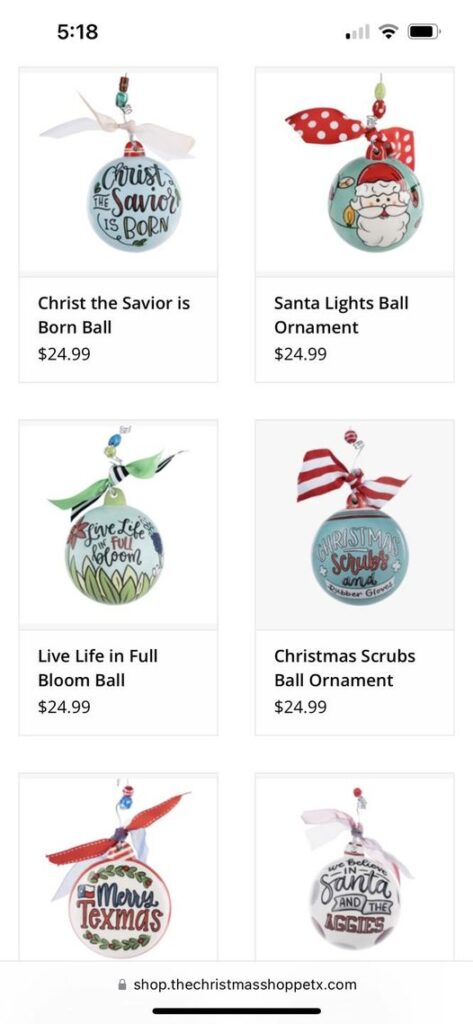 Our Glory Haus items are in the Haus! Woohoo!
Not only that, they are being added online.
So, get shopping while the getting's good!
Glory Haus – The Christmas Shoppe (thechristmasshoppetx.com)
First day of spring and in the 40's. You know what that means???
Hot mulled cider in my bluebonnet mug!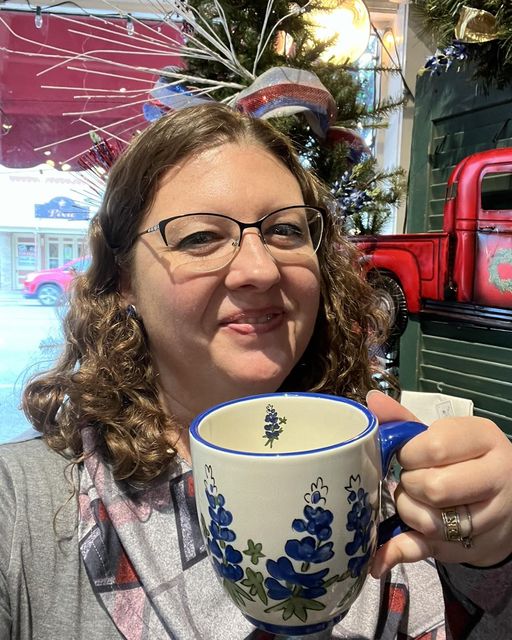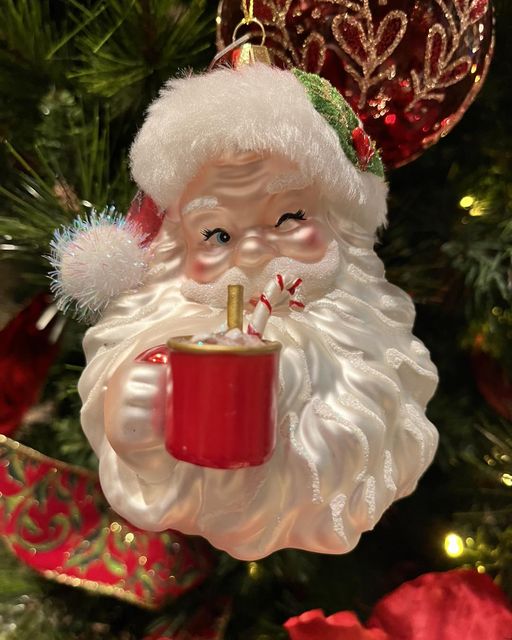 Cheers! I have a sneaky suspicion that the mug you drink your cocoa from matters. Science is sure to back me up on this.
If you are livin' la vida cocoa, this is the perfect ornament for you!
I just discovered the most amazing thing the other night!
I dunked my Mexican Chocolate H‑E‑B Twisters in hot chocolate….
My life will never be the same! When dipped in cold milk, I have to hold the suckers under forever! In hot chocolate, they are perfectly softened in mere seconds!
Please, tell me I'm not the only one who finds this news groundbreaking.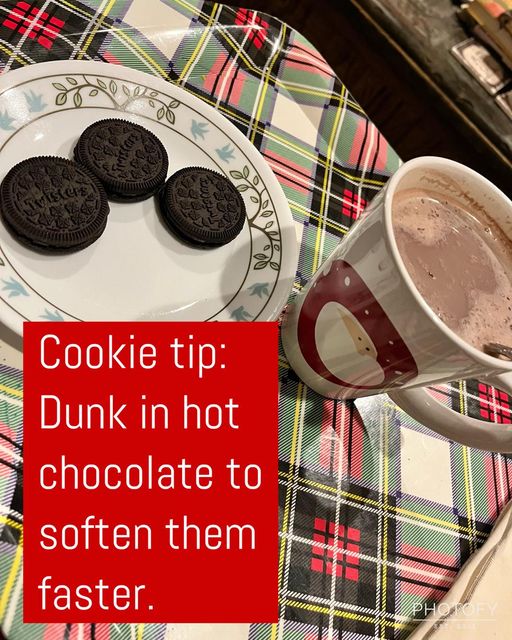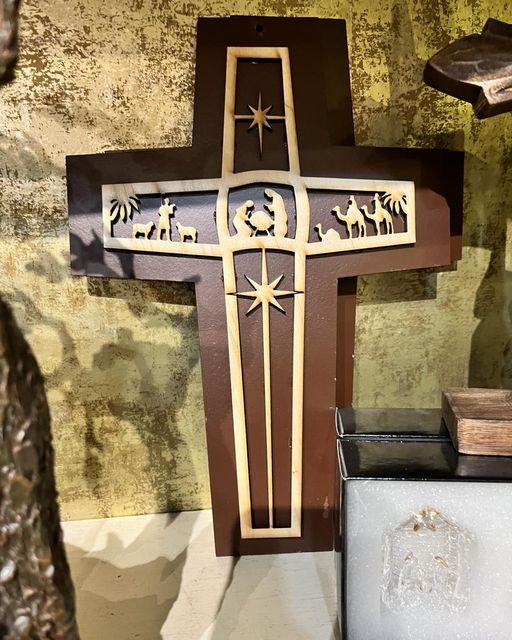 Handcrafted with love!
Our new wood crosses make a beautiful, inspiring gift.
The gnomes are getting organized.
Sometimes they move during the night. You've heard of elf on the shelf, but do you have a gnome in your home?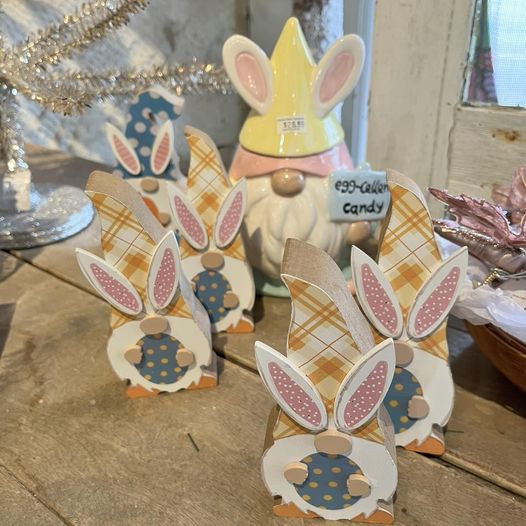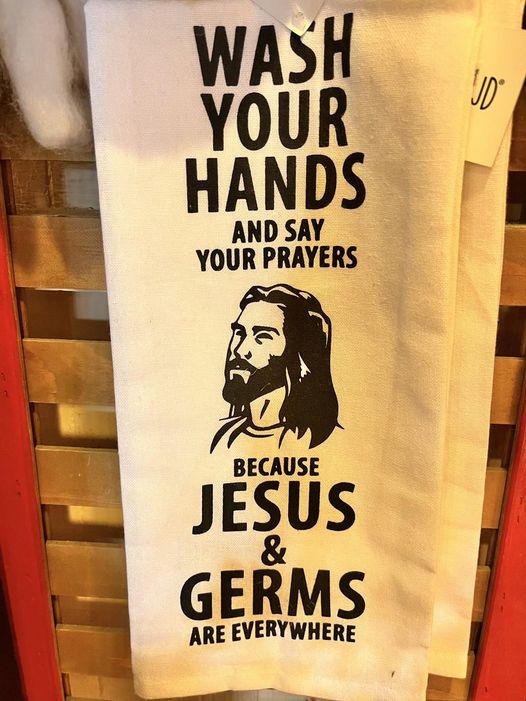 Don't be fooled, folks.
We take our faith pretty seriously around here.
Seek, and ye shall find!
Jesus & Germs Tea Towel – The Christmas Shoppe (thechristmasshoppetx.com)
Sometimes I come up with things to amuse myself, like these custom coaster, handcrafted in Oklahoma.
What do you think? Should I trade mark "The best journey leads to Boerne"?
I think it's pretty clever, but then again, I pretend I am an elf for a living.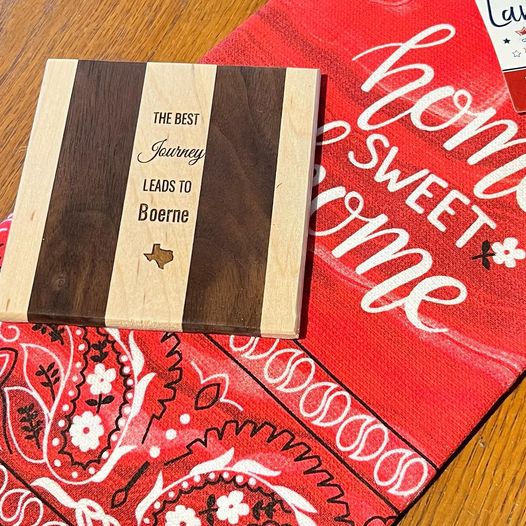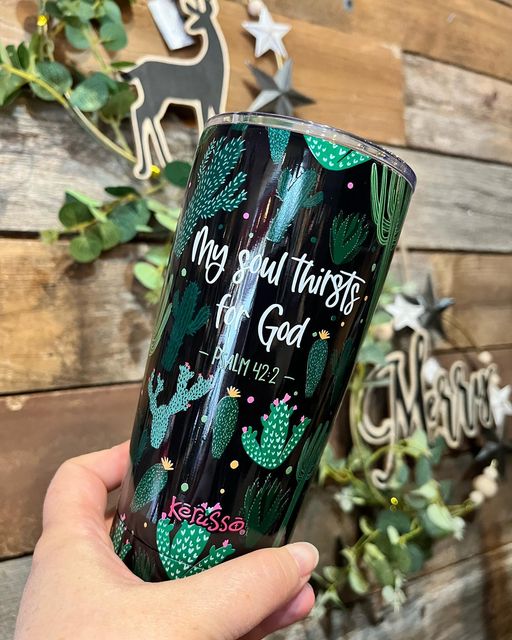 As the deer pants for the water…
Only the Living Water can quench that thirst.
Time for an ice cold Coca-Cola!
Ah! Refreshing!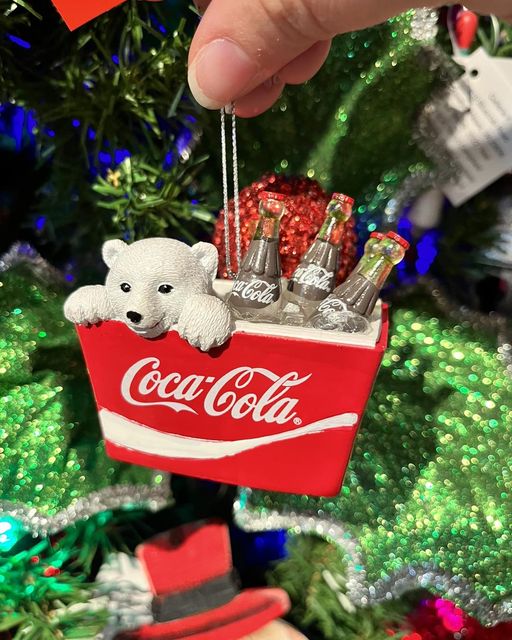 Always!
I Corinthians 13:7 EASY version.
Love from S'more Elf… always.
It's a Whiskey Weekend!
Shots all around and cheers to a little R&R.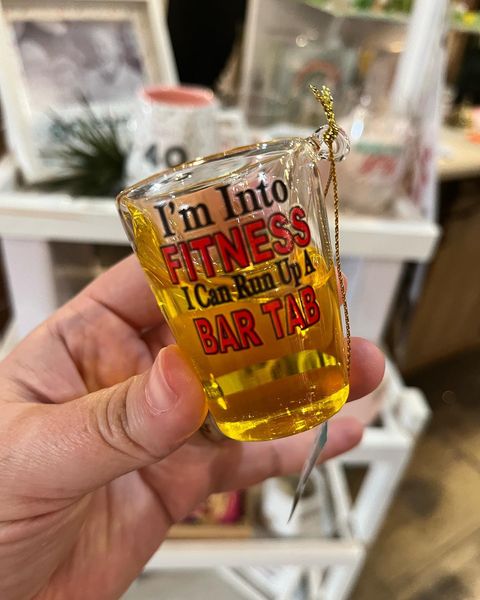 Thanks for reading! Like everything we sell, we hope these Department 56 pieces help you "Celebrate Always" (I Thessalonians 5:16) where it's Christmas every day.
Love from,
S'more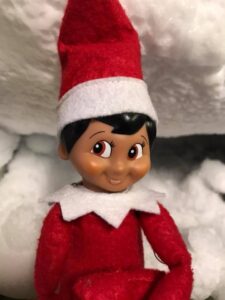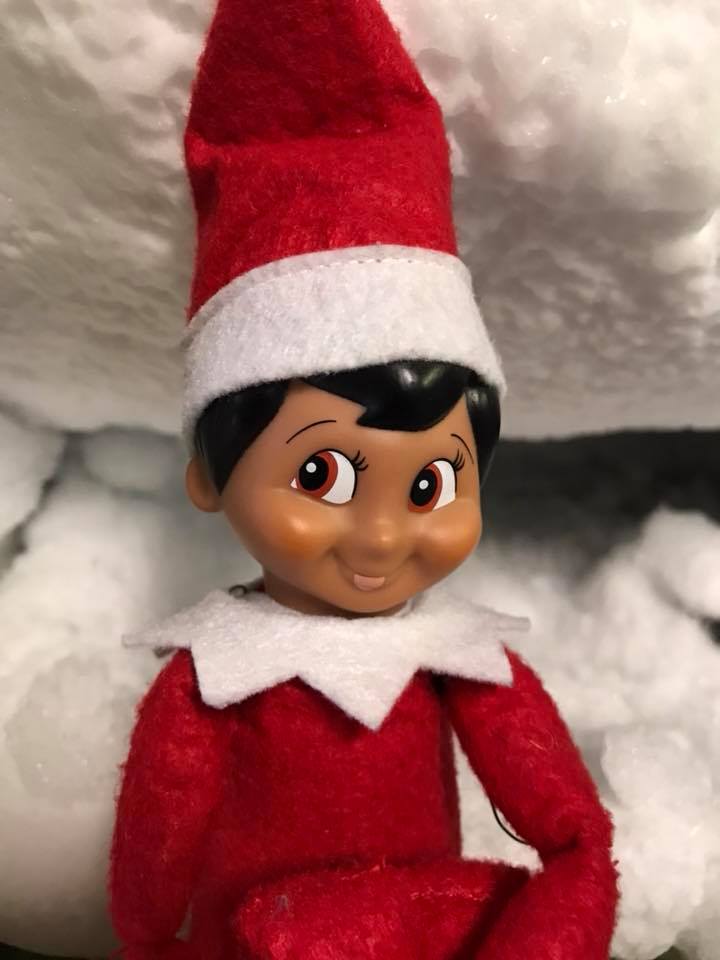 Want to be the first to see my future blogs?
Want to see what we are up to EVERY DAY?
FOLLOW US ON
TO BE SUPER UP TO DATE!