The Christmas Shoppe's Wassail!
Hello, to all my "Celebrate Always" friends! Brrr… The weather outside is getting a little nip in the air, and I just realized that we never shared our fabulous recipe for wassail on our recipe page.
"What's wassail?" Glad you asked!
We've recently decided to carry our mulling spice all year long. It's exclusive to our shop and delicious in just about anything – cider (of course), pie, sweet breads, cookies…
What makes it so special is the bits of orange peel that you can see in your cider.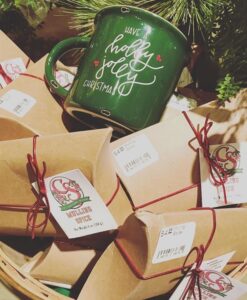 Most people only think of mulled spices in hot cider, and that is definitely the most common use for our cider mix. Just bring a gallon of apple juice or cider to a simmer and dissolve our spice mix into it. Done. Easy.
However, if you are serving something special for adults during the holidays, wassail is the perfect option.
Now, let's start cooking!
---
The Christmas Shoppe's Wassail
Recipe adapted from: Mary Robertson (my fairy godmother)
Prep time: 5 minutes
Cook time: 15-30 minutes
Ingredients:
1/2-gallon apple juice
1 bottle red wine
32 ounces Pineapple Orange Juice
1 package mulling spice mix
Directions:
Heat in a crockpot or large pot on the stove until hot and serve.
---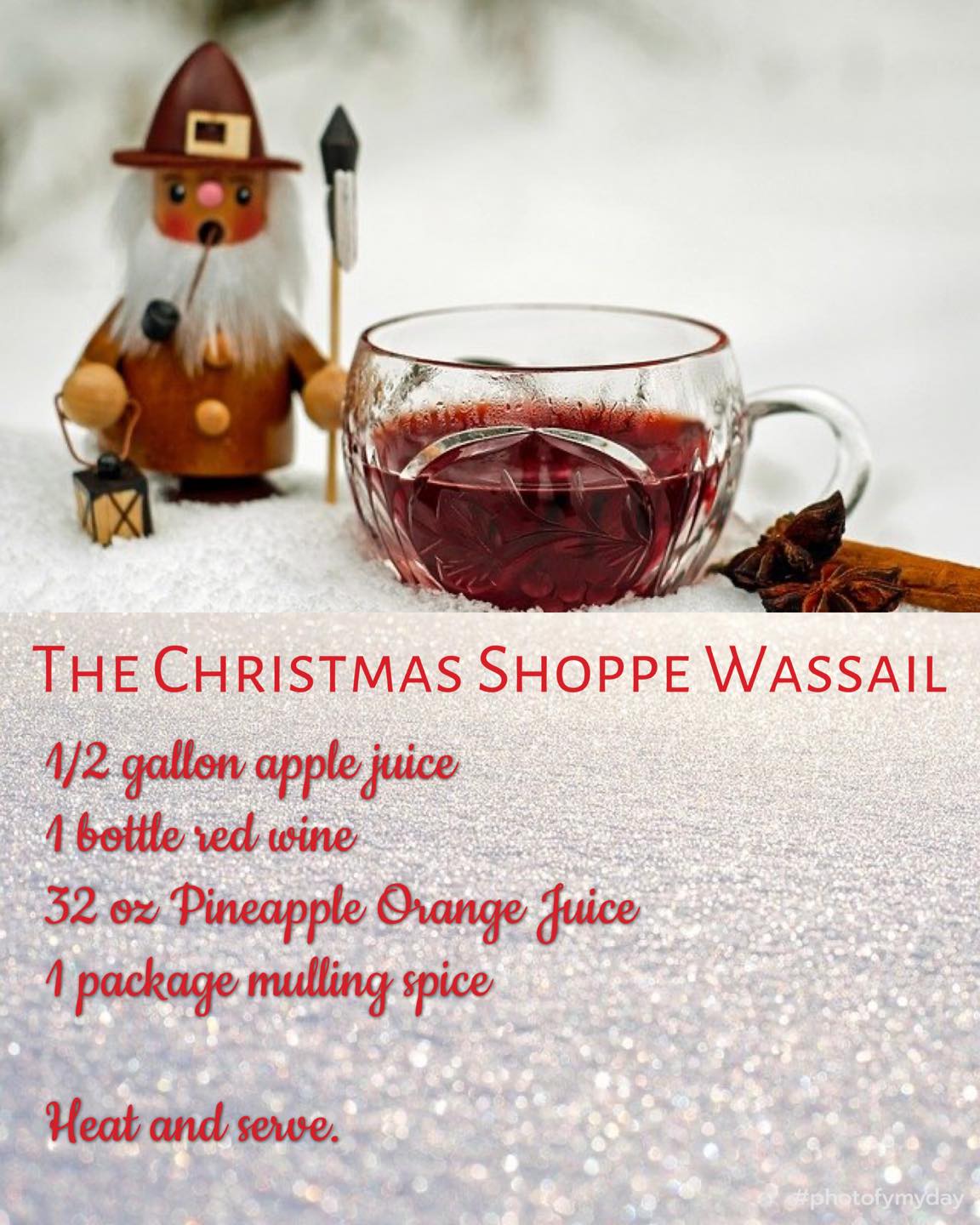 Take a sip! It's delicious! I hope you like this recipe.
Thank you for reading. We hope this is just one more way to help you "Celebrate Always" (I Thessalonians 5:16)
Love,
Mrs. C.