S'more Covid
Hello, all my Christmas loving friends! Well, it happened. Mrs. C. finally caught her first bout of the 'Rona. That's right. We are still dealing with s'more covid at The Christmas Shoppe.
Having covid now isn't nearly as bad as it was a year or two ago, but it can still hurt a business. So, to keep the workload lighter for Mrs. C., I am keeping this short and just asking that you help us out a little in keeping The Christmas Shoppe going strong. #BoerneStrong
It got better
Things are definitely better than they used to be. We were only closed one day, instead of weeks. And, no one ended up hospitalized! Woohoo!
When the 'Rona first reared her ugly head, every elf at the Shoppee had someone at home whose life would be in danger if exposed. We had multiple elves caring for elderly parents and grandparents at home, two of these dear elders were fighting cancer. So, naturally, we were happy to do whatever we could to keep covid at bay. We closed, wore masks, washed our hands, said our prayers, limited the number of shoppers in store, and Santa-Tized regularly.
A lot of these things, we continue to do behind the scenes to make your shopping experience exceptional. We still wash our hands and say our prayers and limit the number of shoppers in the store to 75% of capacity. Okay… that last one we kept because it just makes shopping more easy, fun, and relaxing. When we are at capacity or over, you can't see anything in the store.
This time…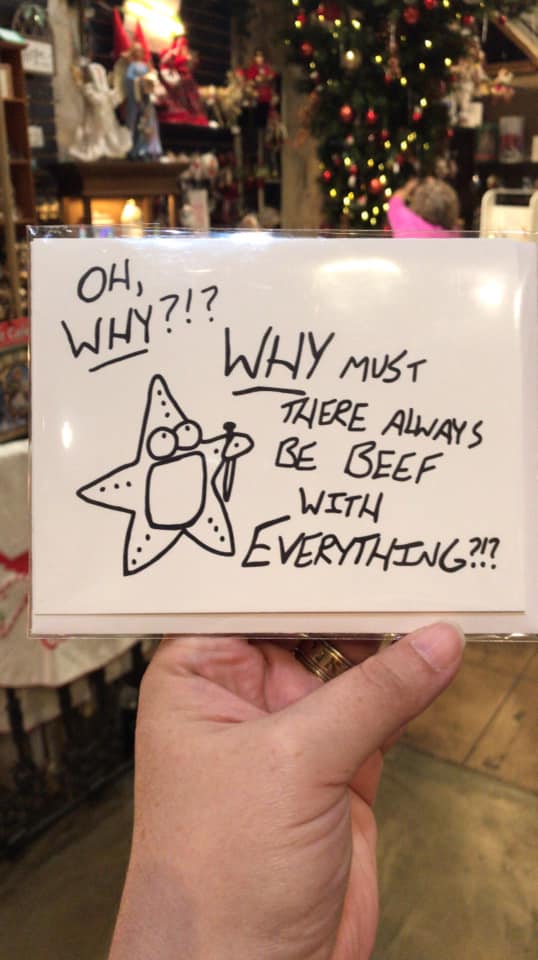 Suffice it to say, The Christmas Shoppe is still going strong despite this covid thing, but every time we close, it's kinda scary. In the past when we had staff with covid, Mrs. C. was able to cover their shifts unless there was a schedule conflict, which fell on a Monday usually.
This time, we had to close on a Saturday, during Market Days, which is a pretty busy day for us. Mrs. C. tried making some sales virtually by doing a live on Facebook and on Instagram, but that didn't work well. And, while she was filming, shoppers kept rattling the front door trying to come in, even with our signs explaining what was happening.
How you can help
The number ONE way you can help us any time of year and for whatever problem that is happening in life is to buy something from us, even something small. Seriously. Small purchases from lots of people add up. It's how we pay our bills, and if we can't pay our bills, we will close. That would be sad.
Other than that, you can also help us by:
Being kind and patient – sometimes we are low in staff or dealing with problems behind the scenes. We are always doing our best, and your mood is infectious.
Visiting us – just coming by the store, even if you aren't planning on buying something, creates a busy and bustling vibe in the store that encourages others to buy something.
Liking, commenting, and sharing on social media – this causes people who have never heard of us to see our business, meaning they might shop in person or online. You can even hit the "check in" button on Facebook to say when you dropped by. In fact, we'll give you $1 off your purchase of $5 or more in store if you check in or tag us online.
S'more Updates!
Here's what's been happening on social media that you may have missed. Be sure to check out all the photos we took when we were closed! It's like a social media blitz!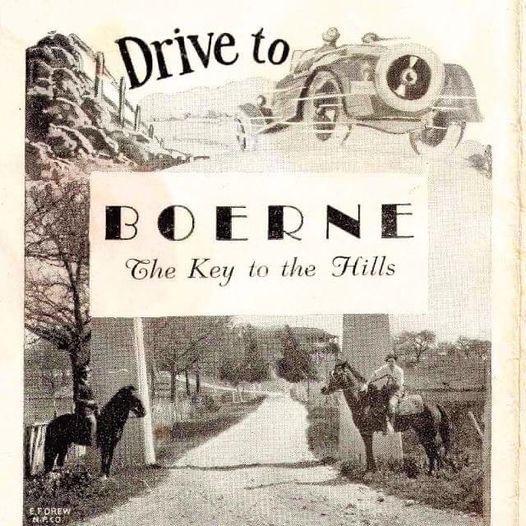 It might be a little bit rainy, but it's lovely inside the shops!
We're open all weekend and giving out COOKIES!
Be sure to look up our visitor center @visitboerne to learn all about our fun events and amazing restaurants and fabulous entertainment (like shopping!
)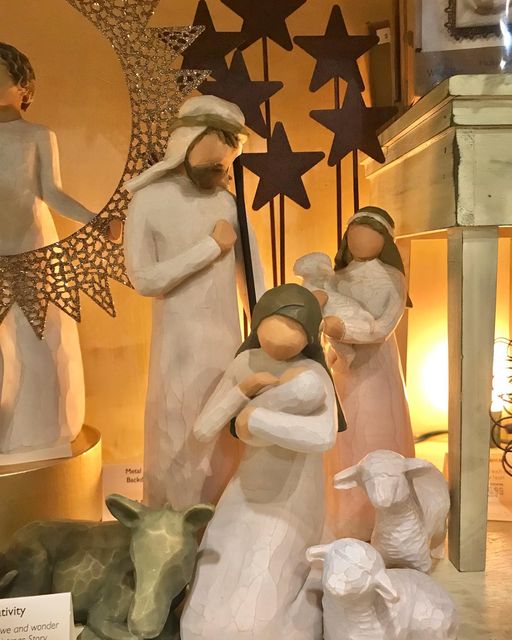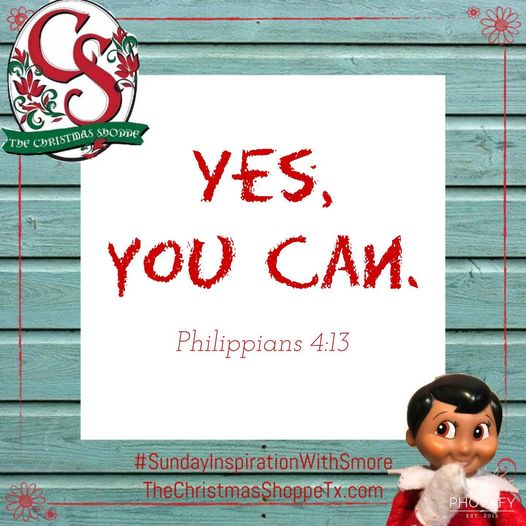 When things are hard or easy. When out of cookies or when you have piles of cookies… or tacos… or Christmas decorations… or whatever.
You can do all things, to show your faith and do God's work, through Christ who gives you strength.
So, go out after this fun weekend and give it all you've got. You've got this!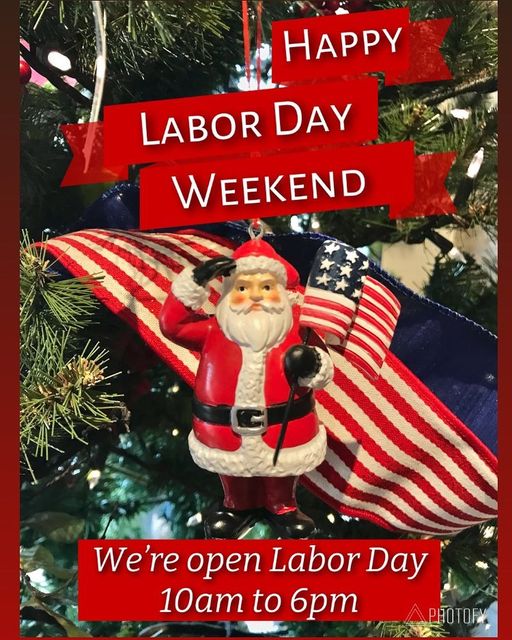 Open 361 days per year!
Yes, sir. We are open Labor Day. In fact, we are only likely to be closed New Year's Day, Easter Sunday, Thanksgiving Day, and Christmas Day, unless you know our power is out or it's flooding or snowing or something crazy like that.
So, come visit us!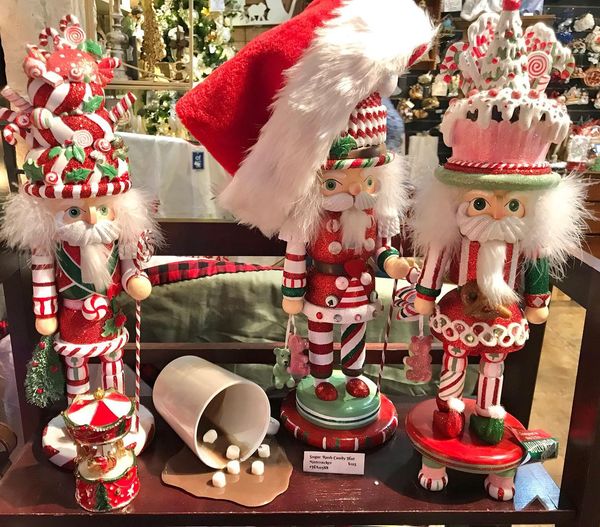 Hope your Labor Day is sweet!
I just realized that the Nutcracker Suite ballet would be called the Nutcracker SWEET with these gorgeous princes.
We're open today. So, come say hi!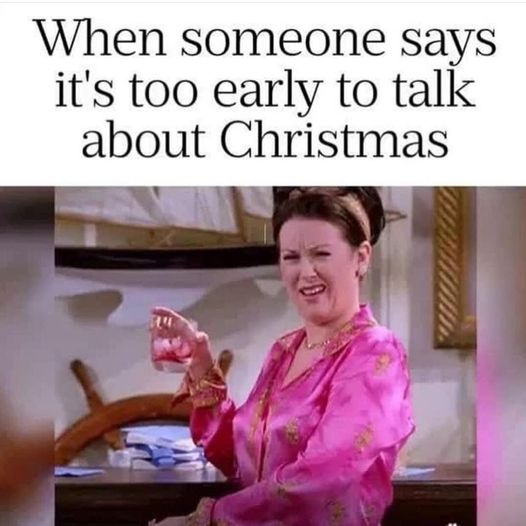 Can't hear the haters over the sound of my jingle bells!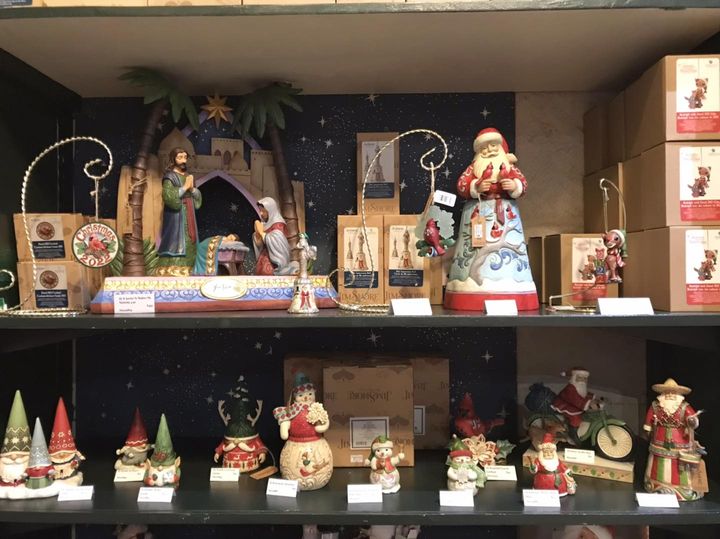 Jim Shore pieces are arriving!!!
Don't worry, there are more to come, too.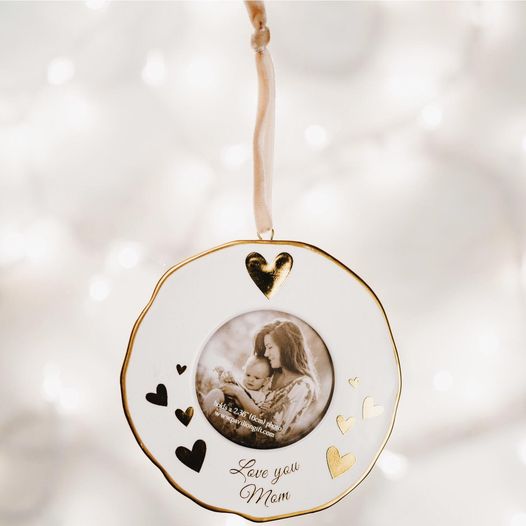 Do you love your mom?
Well, this frame ornament is calling your name. It comes with a sweet sentimental message and an easy to wrap gift box.
In fact, we have a whole selection of frame ornaments for different family and friends. What I love is that they are large enough for a standard picture. (Most frame ornaments can only hold tiny photos.)
Drop on by or shop online: Mom Photo Frame Ornament 4″ – The Christmas Shoppe (thechristmasshoppetx.com)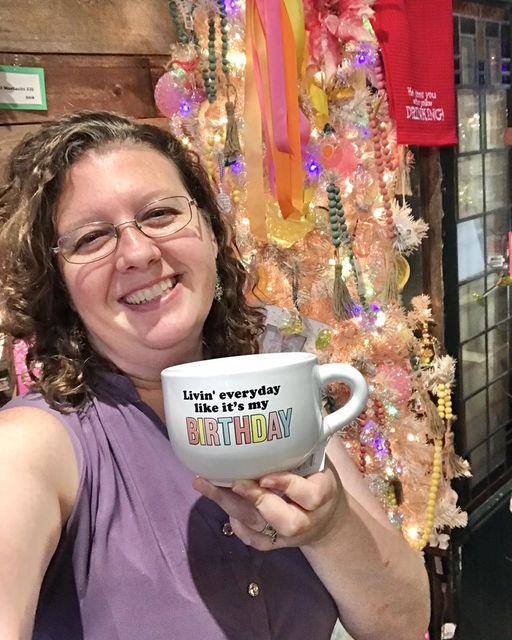 Happy Wednesday!
Does your coffee mug make you this happy? Mine does!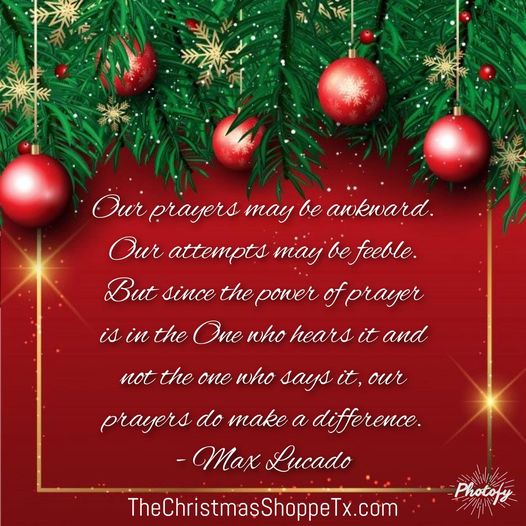 So hang your stockings and say your prayers, 'cause Santa Claus comes tonight!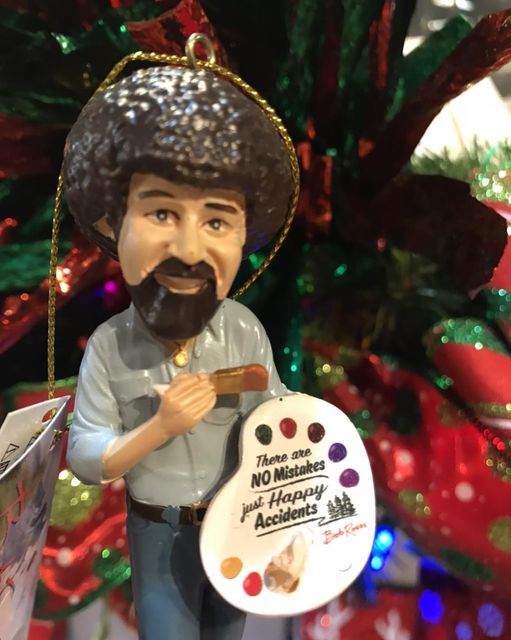 Got the middle of the week blues?
Just remember Bob Ross believes in you. We believe in you. Just keep taking the next step.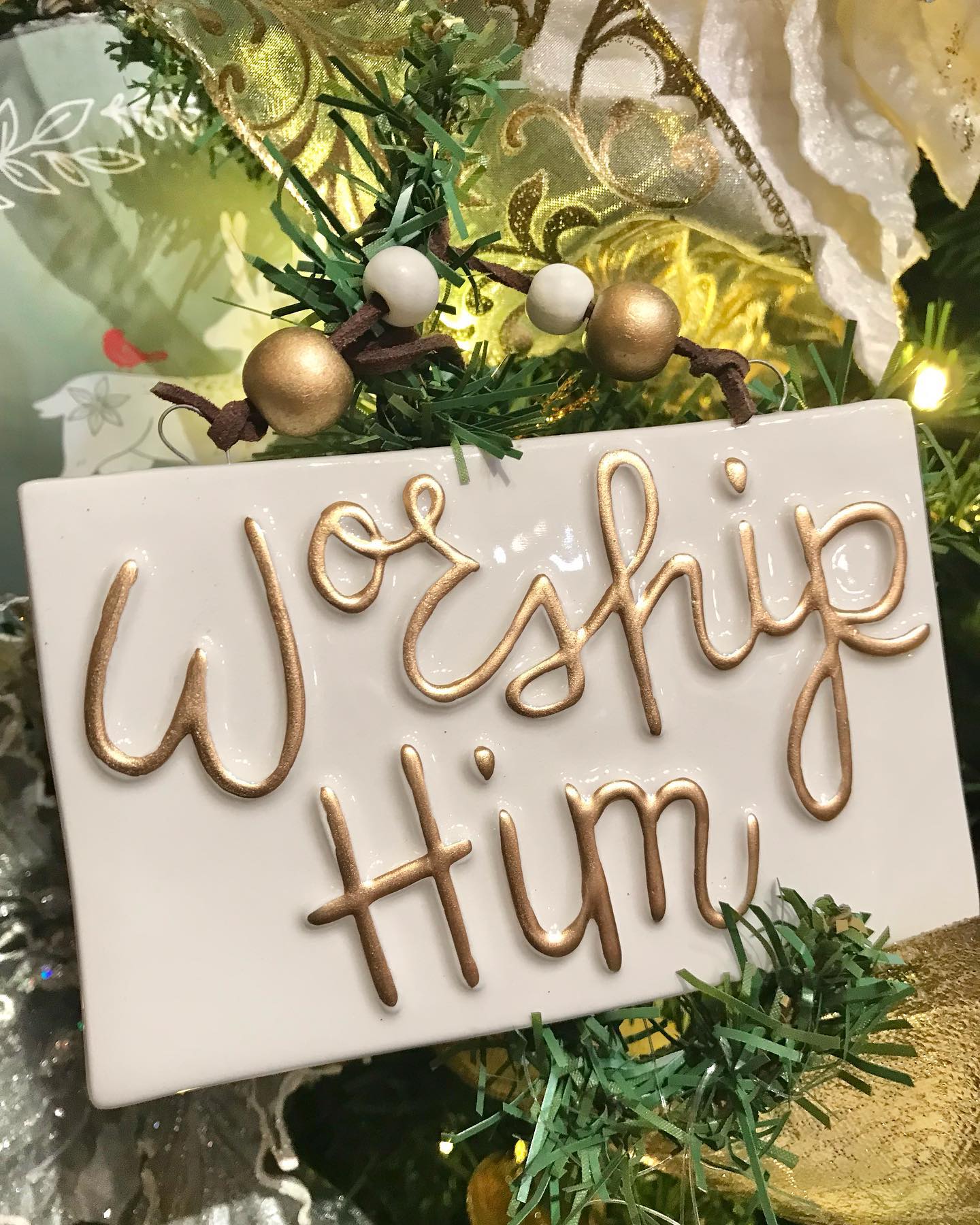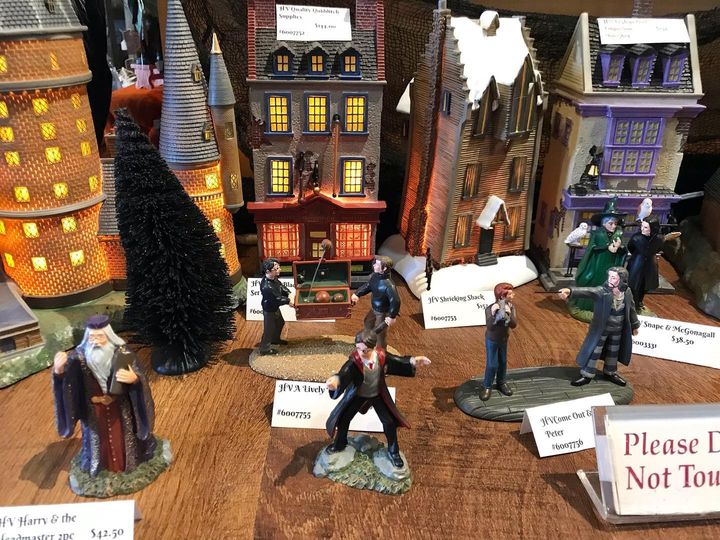 Harry Potter is here!
Most of these pieces are available in our online store, but there are still a few to add.
Can't wait? Shop our virtual event sponsored by covid and prednisone tomorrow:
Instagram 2pm
That's right! We are closed tomorrow, but we are hoping you will help us by shopping virtually.
Shop hours will return to normal on Sunday.
Sundays: open noon to 6pm
Monday through Saturday: open 10am to 6pm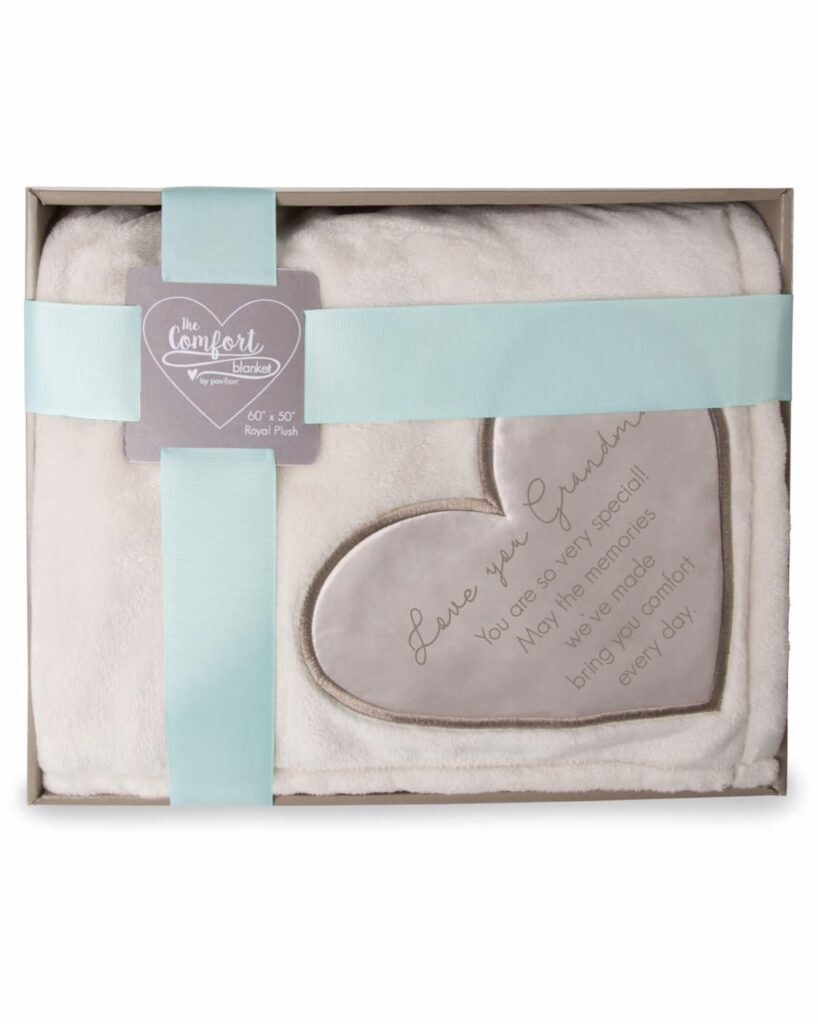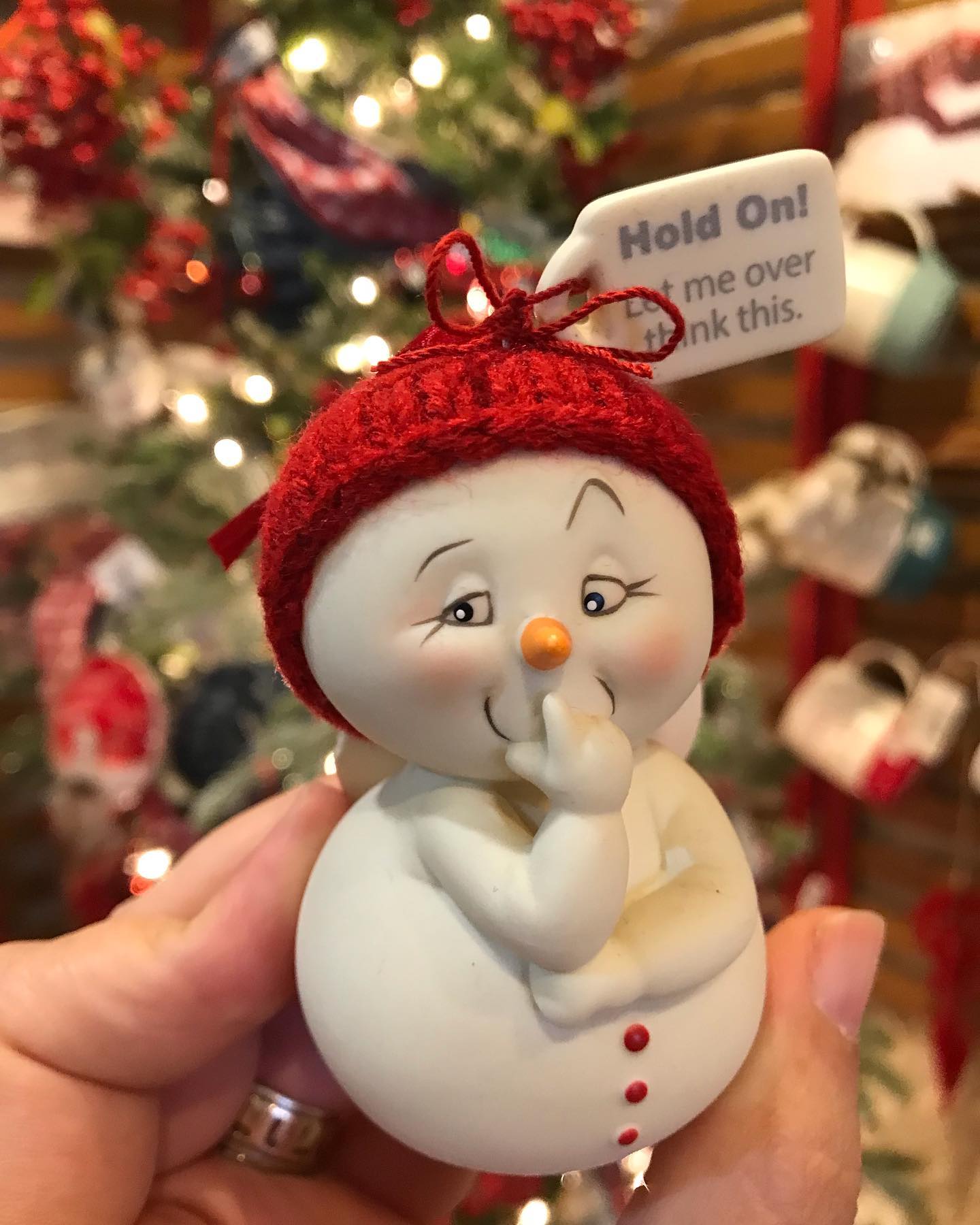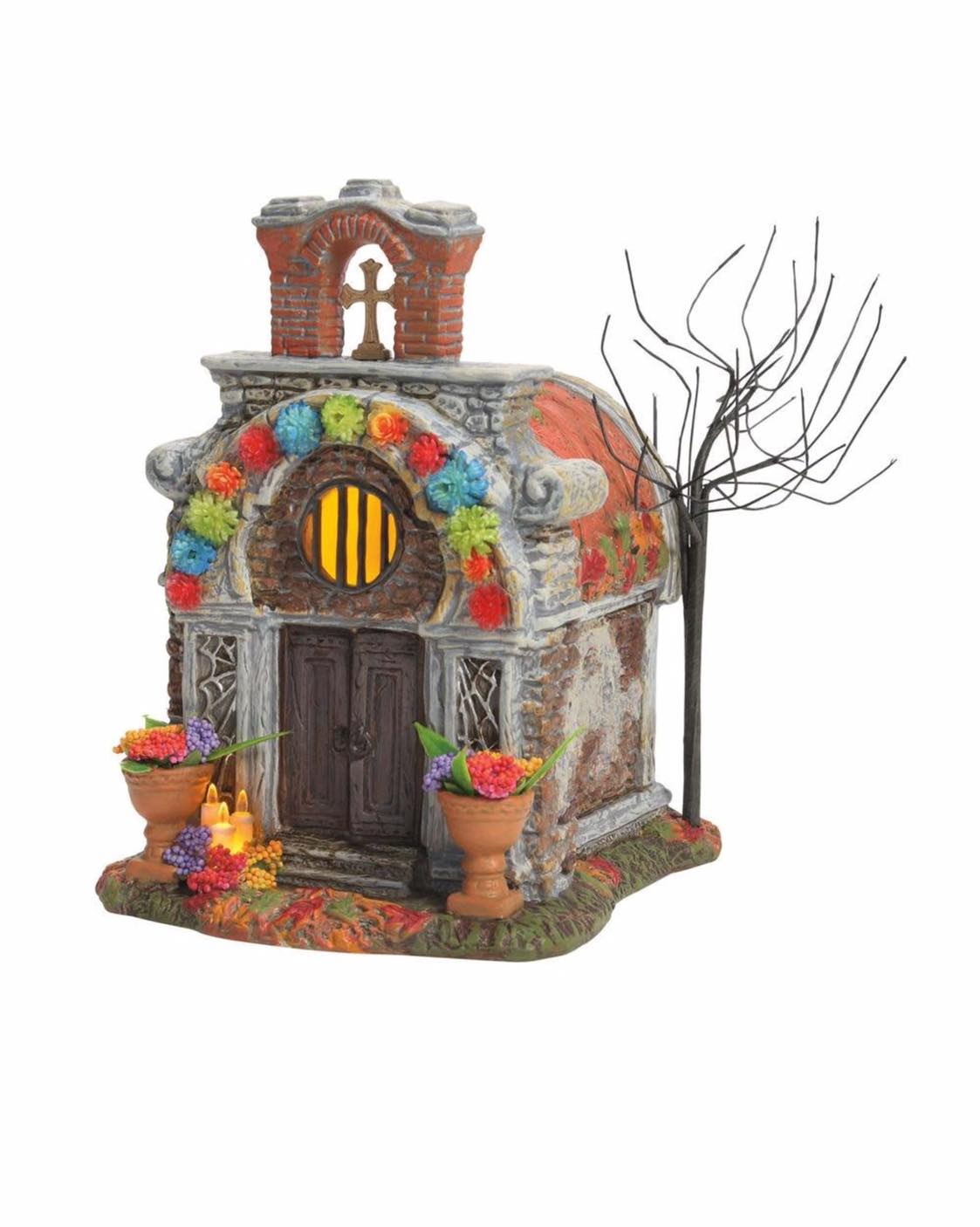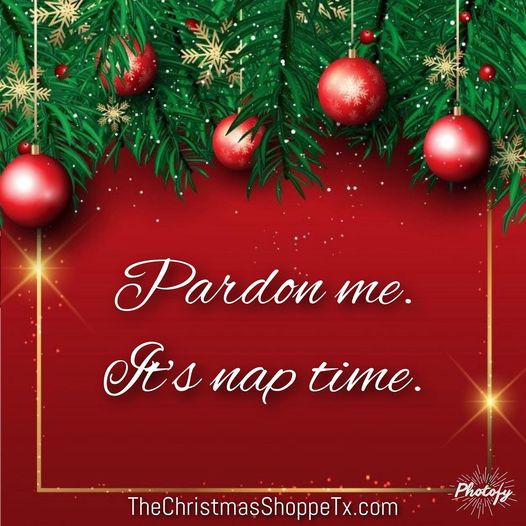 In case you missed it, we are closed today because Mrs C has covid.
In an effort to make up for lost sales, we are encouraging you to shop online at Shop.TheChristmasShoppeTx.com or by messaging us to purchase anything you see on our social media posts. Feel free to shop from our online Live videos that posted earlier.
However, I am in need of a nap. So, if I don't respond immediately, don't worry. I will be with you shortly.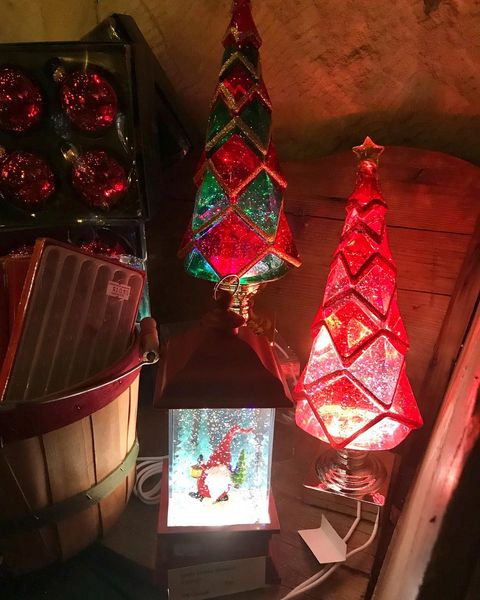 It's been a long day!
Time to sit back, take a break, and listen to some relaxing Christmas music.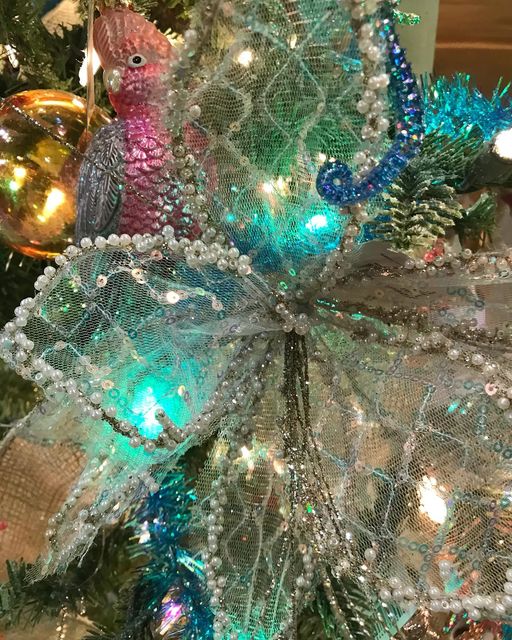 Our new iridescent poinsettia clips make me so happy!
Come check them out in person! We're open!
They go beautifully with our Mermazing Tree!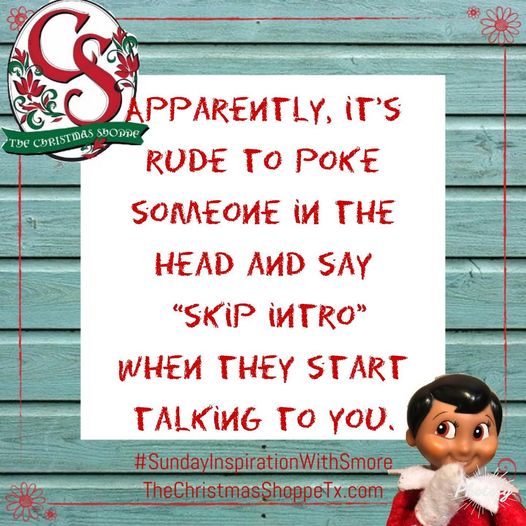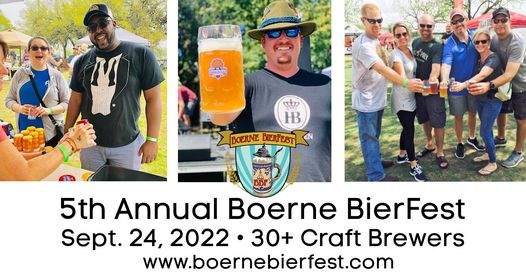 Do you like beeeeer????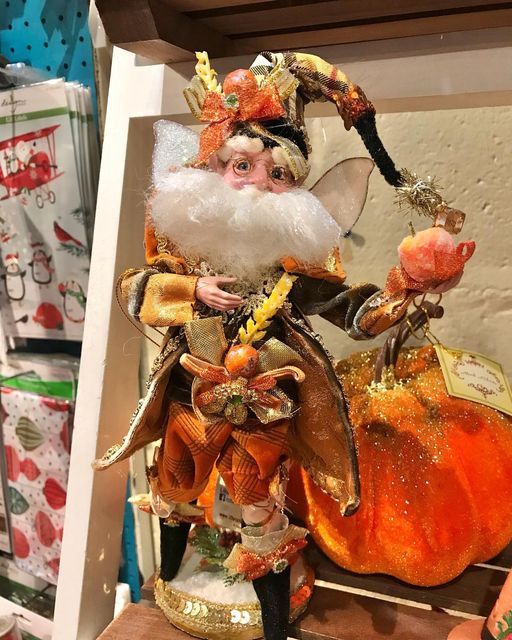 The fall fairy is here to wish you a magical day!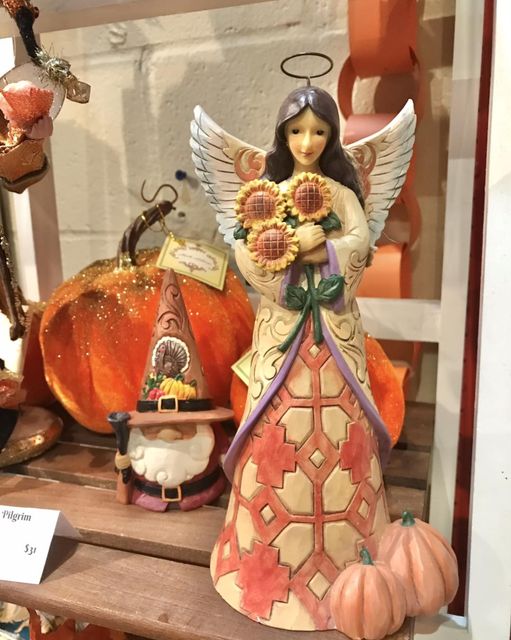 Thanksgiving blessings from our Fall Frost corner!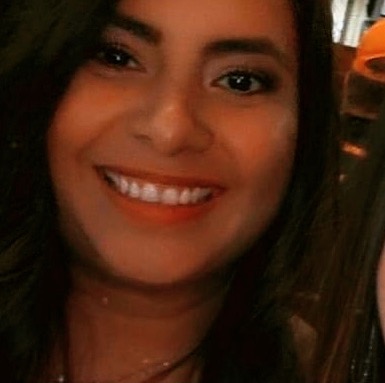 Happy birthday, Yuliana!
Almost missed it! Yuliana is our most senior elf on staff (in experience, not age). So, we are celebrating her big this week!
Yulie began her career at The Christmas Shoppe a handful of years ago and has made herself indispensable.
She shines at decorating trees, especially. So, if you are planning to redo the look of your tree, she is the one to ask. Many of the themed trees around the store are the result of her hard work.
Visit our Meet the Elves page to read more, and next time you see her, be sure to wish her a very happy birthday.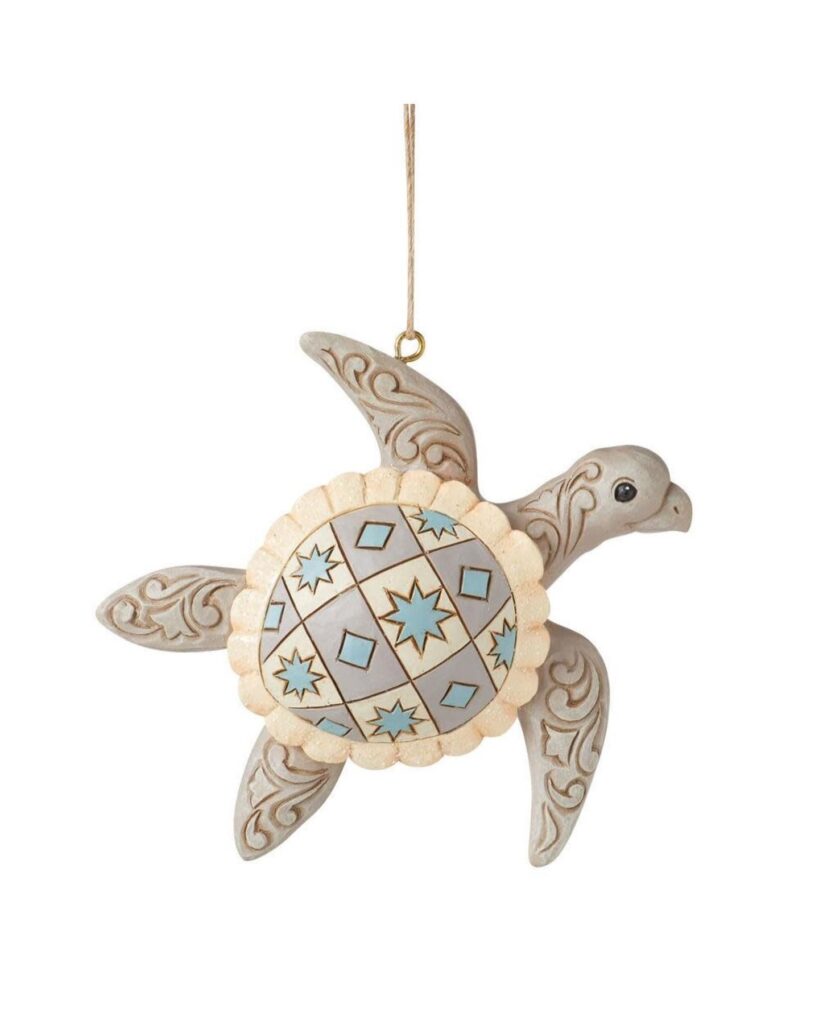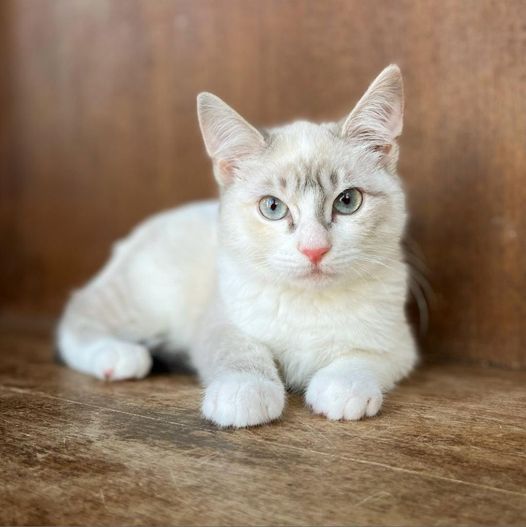 Happy Thursday!
Let's start something new. Every Thursday, we're going to share info on a pet available to rescue from a local shelter.
We love pets at The Christmas Shoppe! Meet Phoebe!
She is Beauty, She is Grace, She stumbles all over the place…..
You heard that right! Phoebe is the sweetest little kitten who likely suffered some type of brain injury or was born with a congenital defect that causes her to stumble and fall as she walks around. There is nothing that can be done to fix her condition, and to be truthful she doesn't even know she is any different!
Phoebe is an absolute purrrr box who loves attention, and spends her day lounging away in her beds. The only special considerations she should need is a home that has carpet or doesn't mind putting rugs down for, and can give her access to a low sided litterbox and food/beds on the ground. Otherwise get ready for the perfect little kitten!!
Adoption Applications can be found on our website www.hillcountryspca.com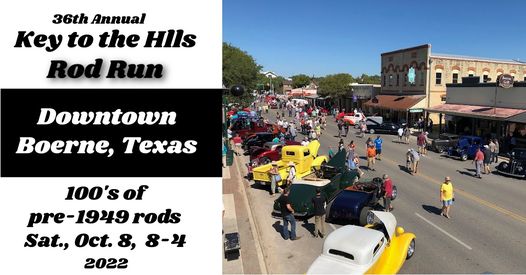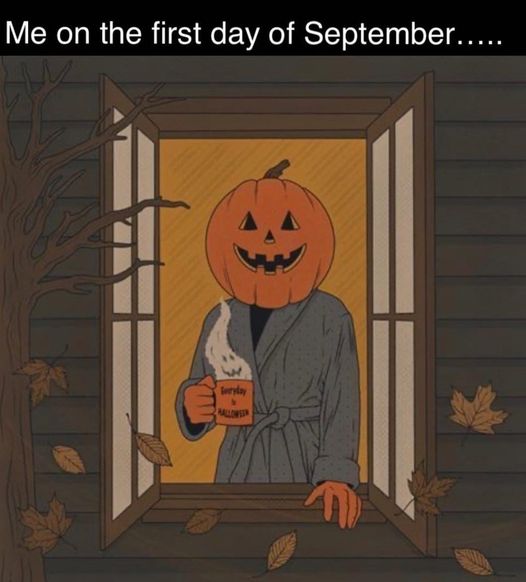 We've been rocking our fall look for weeks!
So, yesterday there was a lady in the shop who loooooved our Halloween tree in the window. There was, also, a lady who seemed disappointed that we didn't have more Halloween items.
Sooooo…. Now, I am wondering how I can have more Halloween next year….
How many sections of our store do you think should be Halloween themed? Right now, it's two.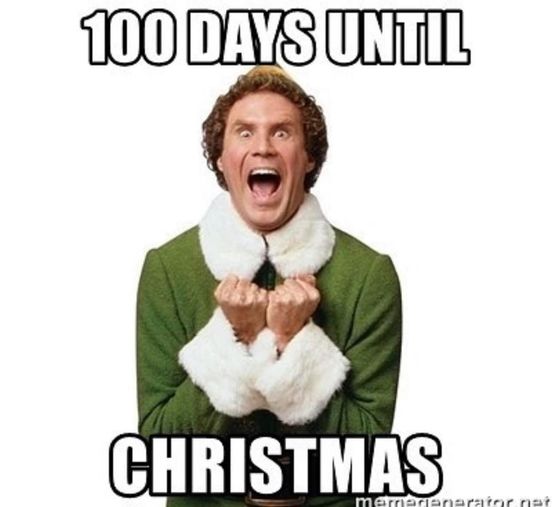 Yaaaayyyyyy!!!!
Want to sing Christmas carols?
Thank you for everything you do to "Celebrate Always" (I Thessalonians 5:16) with us!
LOVE FROM,
S'MORE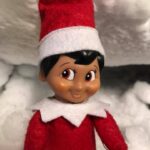 Want to see my past blogs?
CHECK OUT OUR BLOG ARCHIVE HERE
Want to be the first to see my future blogs?
Want to see what we are up to EVERY DAY?
FOLLOW US ON
TO BE SUPER UP TO DATE!