Hello, Fellow Celebration Lovers!
Today we are talking all about celebrations!
Now, more than ever, the spirit of #celebratealways is important. The whole world is finally taking the time to stop and smell the roses. And for many of us, enjoying the little moments has opened our eyes to the moments we have been missing.
I know staying at home, working from home, homeschooling, and the lot has NOT been "a walk in the park". But, as the world starts to open its doors again, it's my hope that we really remember to celebrate the little things.
Some, myself included, may think that the stores opening and the return of a little retail therapy is a reason to celebrate! 😉
Some may want to celebrate the beautiful weather by spending more time outside!
Others may want to celebrate time with family by having fun together!
If the retail therapy appeals to you, I hope you shop with PURPOSE. Shop small business. Shop FOR someone else. Remember the graduates that may not get to walk across the stage. Remember the mothers that may not get to spend time with their families.
If you aren't ready to venture out yet, that's good, too! You can order online or by phone. Lots of places, including our shop, have cool curbside pick-up and shipping options. The Christmas Shoppe is happy to serve you in any way that suits you best!
Now, for that awesome shopping guide!
Looking for Mother's Day gift ideas?
Check out our some of our special Mother's Day Gift Sets that we recently showed off on Facebook!

We have these beautiful Willow Tree Figurines on our online store!

Does your Momma have a brown thumb? These roses last a year! And, you don't water them! Check them out closer on Facebook!

Celebrate Cinco de Mayo and Taco Tuesday with…
This awesome Wanna Taco gift set! Just call us to buy! 830-816-2176

Cook up some yummy tacos or something spicy! Here's one of our recipes! It's for Jalepeno Popper dip!
Gift those graduates!
We carry a bunch of cards! Perfect for giving money or gift cards and a fun or functionally wise message to the graduate.
Stop by the store to see our graduate ornaments. They can be personalized. Then, every year at Christmas they can remember their crazy graduation.
Hope these ideas help you to "Celebrate Always" (I Thessalonians 5:16).
Want to see my past blogs?
CHECK OUT OUR BLOG ARCHIVE HERE
Want to be the first to see my future blogs?

GET IT IN YOUR EMAIL HERE
Want to see how we are reopening safely?
READ ALL ABOUT IT HERE
Love from,
S'more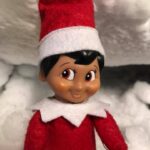 Save
Save