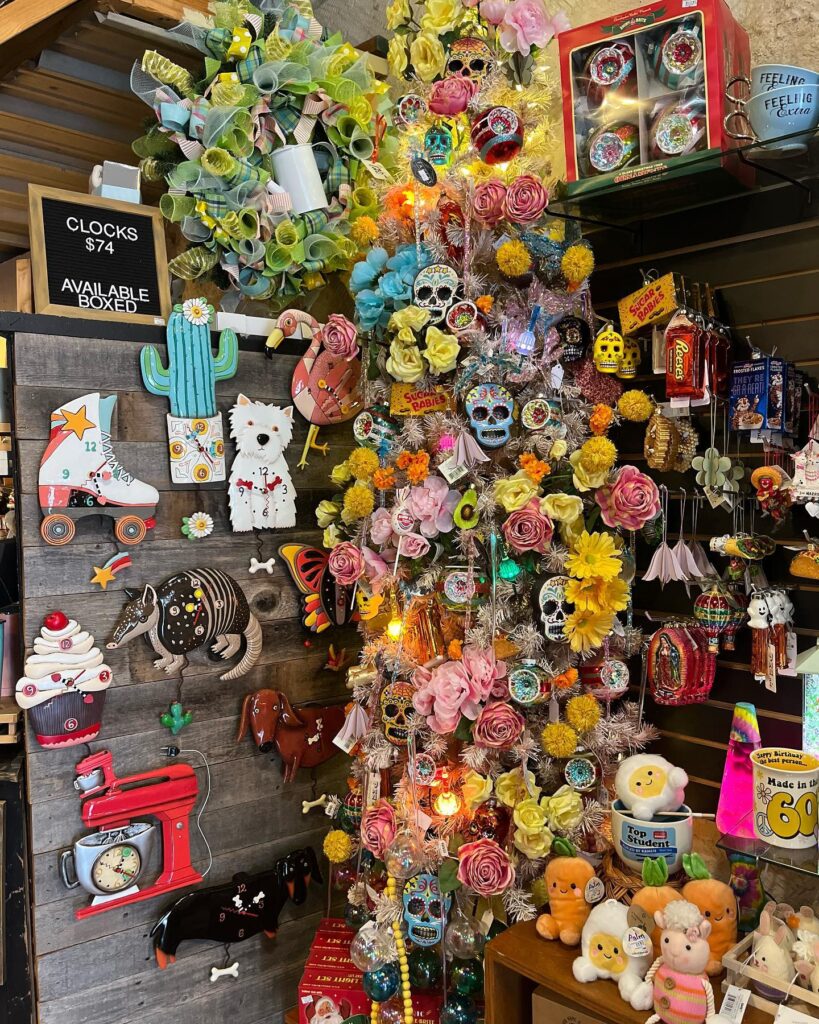 Of course, Memorial Day isn't the only holiday to remember and honor those who have passed away. Day of the Dead is another way we celebrate our ancestors. So, we created a special tree just for the occasion.
This special tree has lots of decorations picked specifically for the holiday, like sugar skulls and roses, but it, also, shows off our unusual ornaments – like Reese's Peanut Butter Cups and whiskey shots – things that might be purchased to remember someone special on your tree.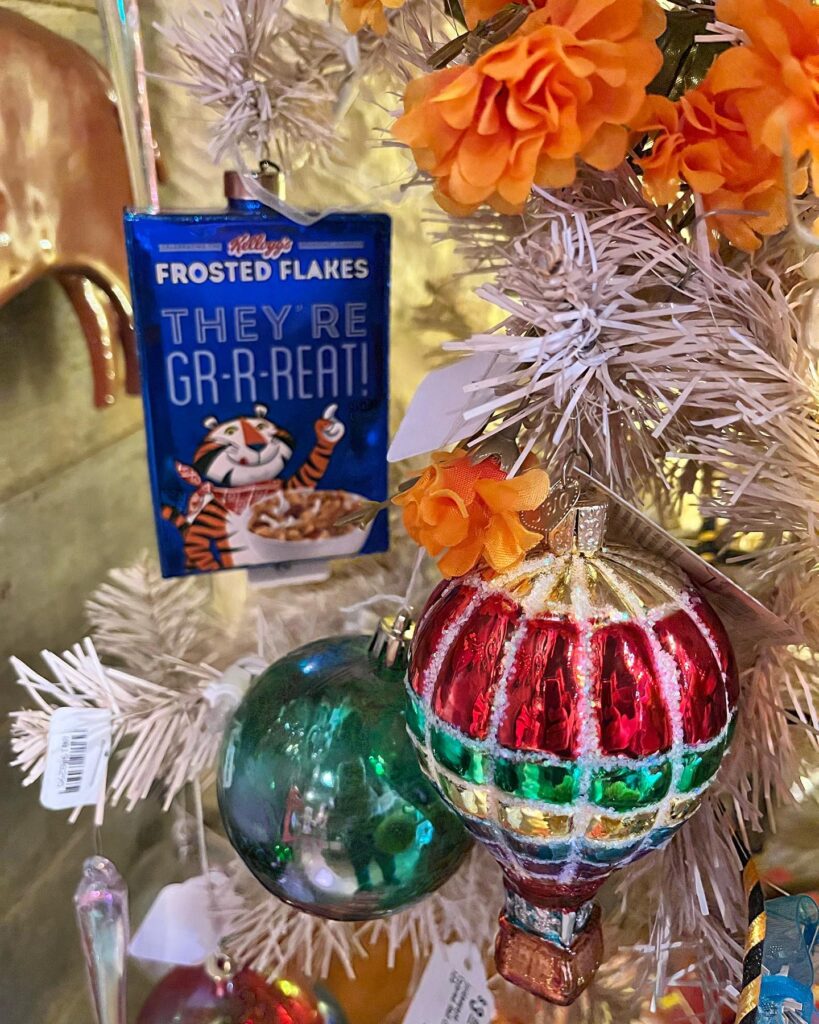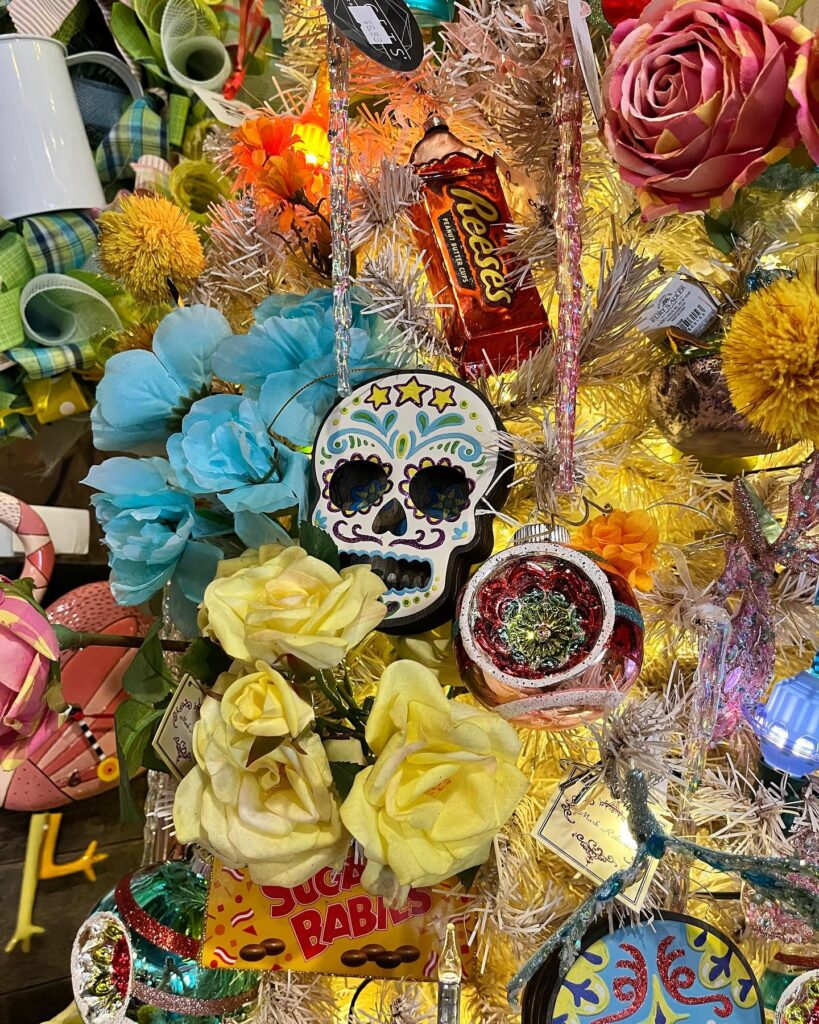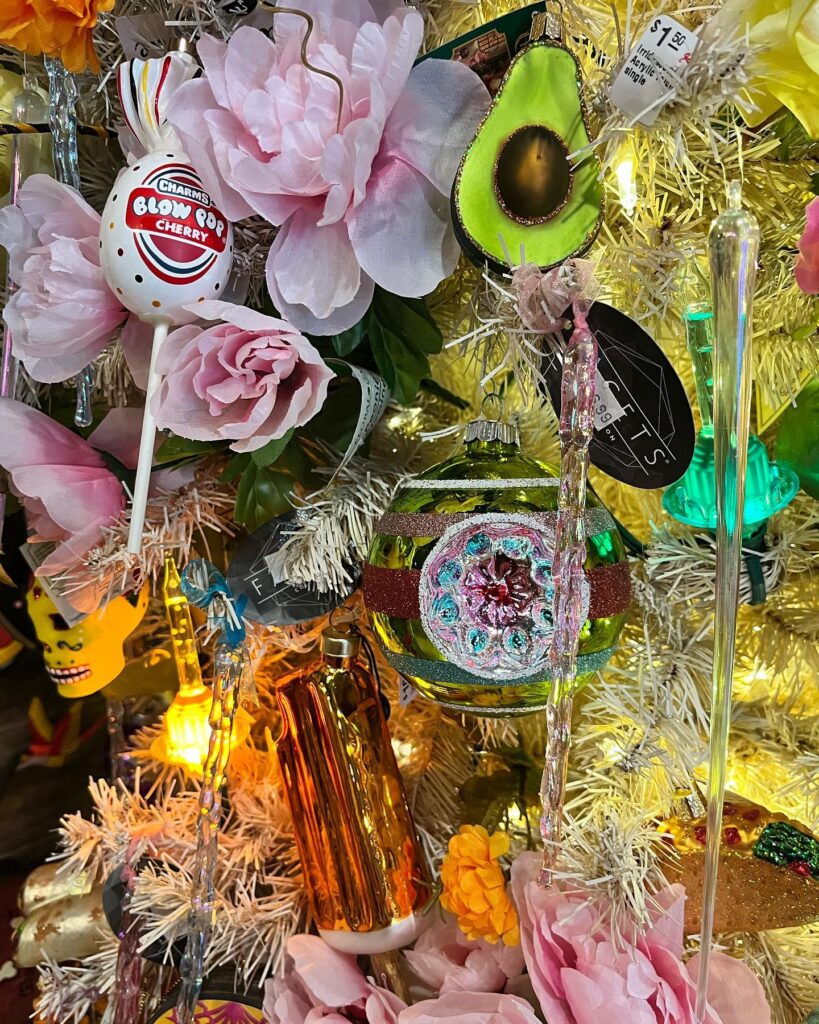 What makes this tree super groovy, is that it includes Shiny Brite ornaments and Bubble Lights because that's what your family member probably decorated with, too!
For more information on the history and meaning of Dia de los Muertos, be sure to check out this blog:
S'more Sugar Skulls – The Christmas Shoppe (thechristmasshoppetx.com)