S'more Sugar Skulls
Hi, everyone! I don't know about you, but when I learned about Dia de los Muertos, I was fascinated. I love everything about this holiday, the sugar skulls, the altars, and the reason it's celebrated. Now, when I say "s'more sugar skulls," know that I do not mean sugar skulls made of s'mores. That would be tasty, but I mean we are going to talk s'more about sugar skulls. Some people think they look scary, but I think they are neat… and tasty.
Plus, meaningful holidays, traditions, and the symbolism in decorations are some of my very favorite things. So, just in case you don't know about this holiday, I decided to share with you what I've learned.
Day of the Dead
Christmas is my favorite holiday ever! However, I am always looking for more ways to "Celebrate Always!" (1 Thessalonians 5:16) I love Easter, Halloween, Thanksgiving, and (now) Day of the Dead.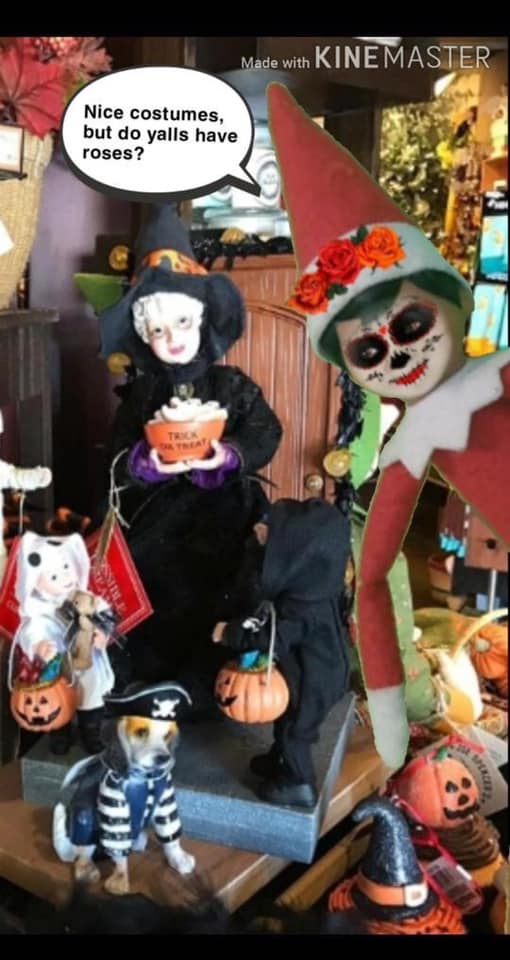 Day of the Dead or Dia de los Muertos is a lot like Halloween was a long time ago. Halloween is short for All Hallow's Eve, the night before All Saint's Day. All of these are days when the veil between life and death is or was thought to be thin, when the dead can visit the living. People used to remember friends and family who have departed on All Saint's Day, but now, we just focus on costumes and jack o' lanterns and candy and scary ghosts and keep it to just Halloween.
Day of the Dead is, also, a day to remember friends and family who have died, but it is still celebrated in pretty much the same way it always has.
That's why I love it so much! It's a great opportunity to teach children about family members who are no longer living in such a way that they can really know them and feel close to them, even if they never met them.
The Altars
As part of preparing for Day of the Dead, families create an altar in their home or at the grave site to celebrate a departed loved one. They decorate with items that the person loved and special Day of the Dead decorations and a photo of the person being celebrated.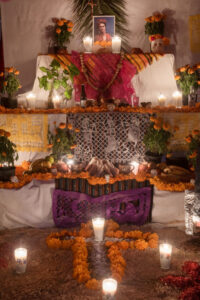 Mrs. C. wants to create an altar this year for her grandmother. Just to give you an idea, she would include a photo of her grandmother, crosses, candles, pink roses (Grandma's favorite), and a cake decorated with pink roses made of icing (because Grandma baked everyone's birthday cakes and made beautiful frosting roses). If she wanted do a really awesome one, she would set it up on her grandmother's organ (not like her kidney; I mean a piano organ, which she played at church).
September 27th is Ancestor Appreciation Day. If you are interested in creating an altar, that might just be the perfect day to start to put it together. To check out more upcoming holidays you can read more, here.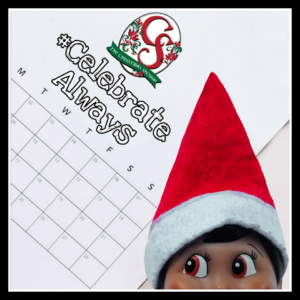 Upcoming Holidays! – The Christmas Shoppe (thechristmasshoppetx.com)
The symbolism
Ever wonder why skulls? Ever wonder why the orange flowers? Well, lots of Day of the Dead decorations are symbolic and part of the tradition.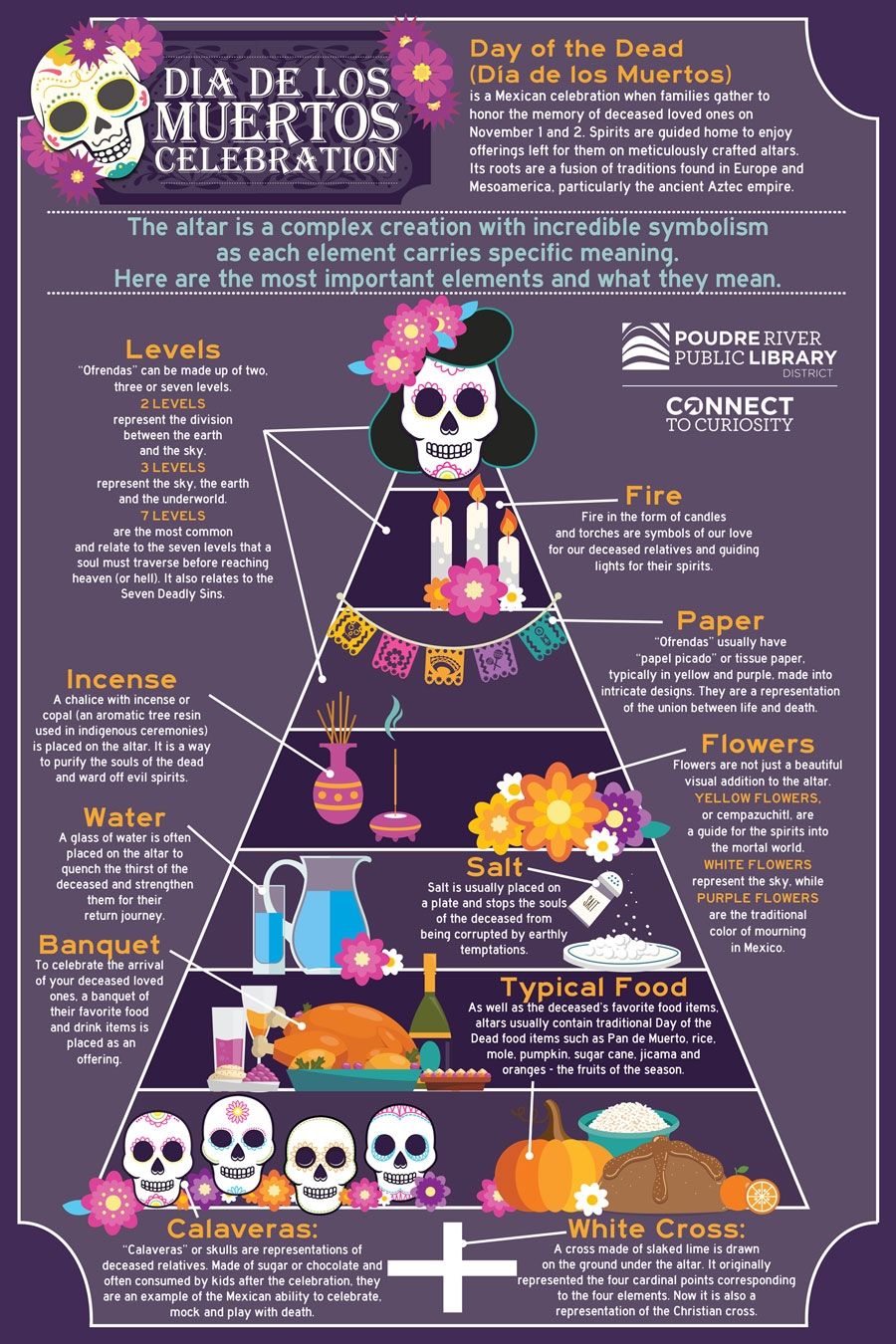 This cool info was on Pinterest. So, if you want to read the full article, you can click here.
I, also, like what I read at this article. Here are my favorite things and what they mean:
Skulls – to remind us of our own mortality, that one day someone will be making an altar for us.
Marigolds – represent the sun and provide a beautiful scent and have been a part of Day of the Dead celebrations for centuries.
Personal belongings – toys, cigarettes, clothing, perfume, and favorite things are put on the altar to help the spirits feel comfortable, but I think they also help us to remember them better (how they dressed, how they smelled, what they did).
Food and water (or other beverages) – because the spirits have traveled a long way, they really appreciate their favorite food and drink to refresh themselves when they get here.
Sugar Skulls!
Every holiday needs some signature food! Sugar skulls are just that, skulls made of sugar… or chocolate. You can't go wrong with chocolate. I've never had one, but it sounds tasty.
Yuliana the elf told me all about it. She says they heat up sugar like they are making candy and mold it into the shape of a skull. Each one is made and decorated to represent a person who has passed away.
The holiday lasts from October 31st through November 2nd because the deceased children like to show up early. However, once the festivities are over, the living children get to eat the sugar skulls. Yum!
We have several beautiful Day of the Dead items on display in our front window. Some are on our website, too. So, be sure to let us know if you would like to purchase something.
Search results for day of the dead – The Christmas Shoppe (thechristmasshoppetx.com)
I hope this helped you learn s'more about sugar skulls and Dia de los Muertos, and to "Celebrate Always" (I Thessalonians 5:16).
Want to see my past blogs?
CHECK OUT OUR BLOG ARCHIVE HERE
Want to be the first to see my future blogs? 

GET IT IN YOUR EMAIL HERE
LOVE FROM,
S'MORE