S'more Winter
Hello, all my Christmas loving friends! Yay!!! It's Christmas time again!!!
Well… at least it feels like Christmas. In fact, it feels a LOT like it did this week last year, which got me to thinking… I never blogged my photos from the Boerne Snovid Snow-pocalypse of 2021!!!
So, I pulled out my photos that I saved.
It began on a dark night….
Yup. It started snowing at night, and Mrs. C. was so tickled that she ran out wrapped in a blanket to watch the snow fall. She thought she HAD to enjoy it before it melted in the morning. Little did she know…
It just never stopped!
I was supposed to go to a 6 year old's birthday party! But, alas, we were snowed in for most of a whole week. That's s'more winter than most of us wanted, but the truth is… the Claus family loved it!
Snovid Photos
I desperately wanted to visit Main Street and take photos with Mrs. C., but she said, "No. When, we pull up in front of the store, the car would just slide into the front windows."
Danger is my middle name, but Mrs. C. put the car keys where I couldn't reach them.
So, thank you to all the people of Boerne who ventured forth and took photos for us. I know Amy Bierstedt at Handmade on Main took several, and one of these was from the cool cats at Flashback Funtiques. Unfortunately, the photo credits for the others are now forgotten. *sigh*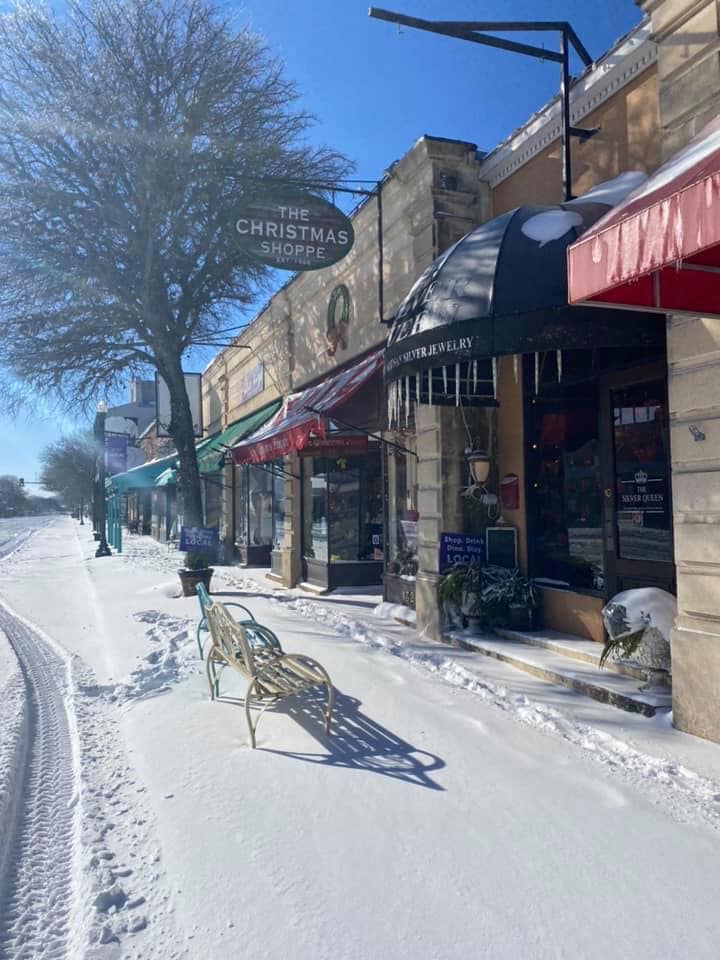 That's okay! I had some fun at home!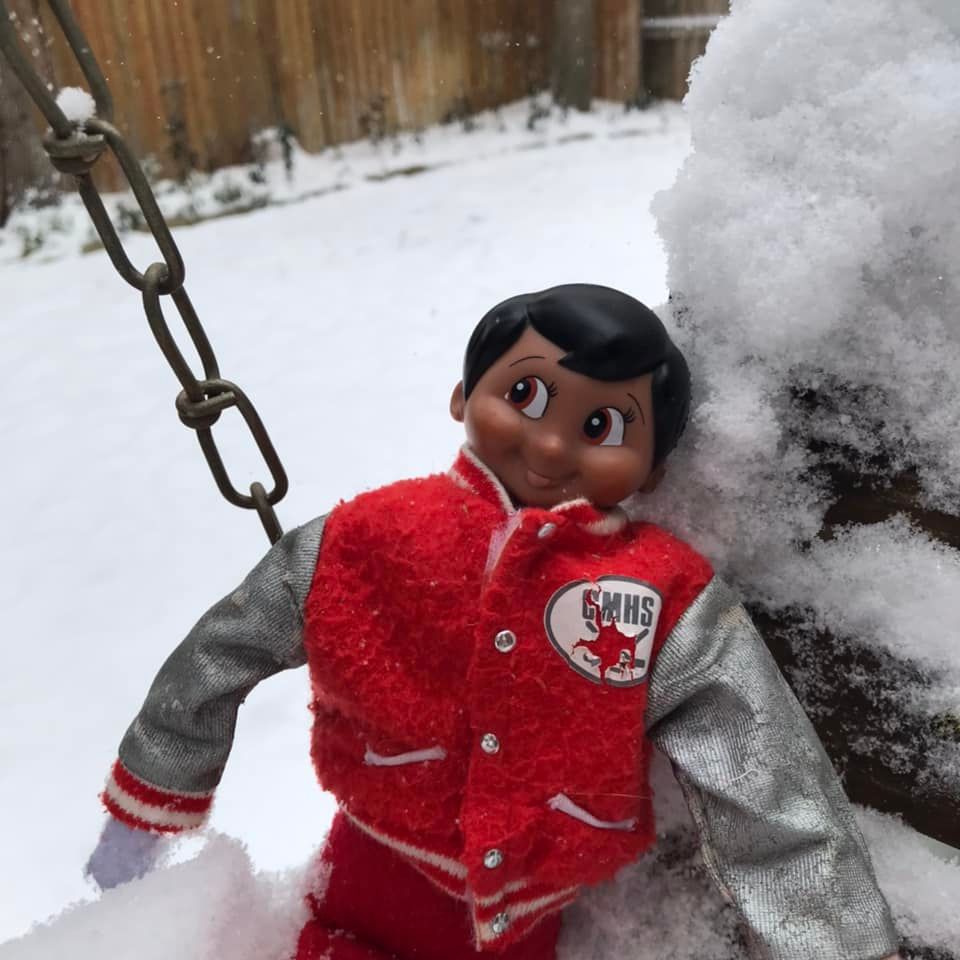 The first time Mrs. C. went out to take photos, she slipped and fell and busted her butt! Isn't she so nice to brave the back porch to take s'more winter pictures of little old me?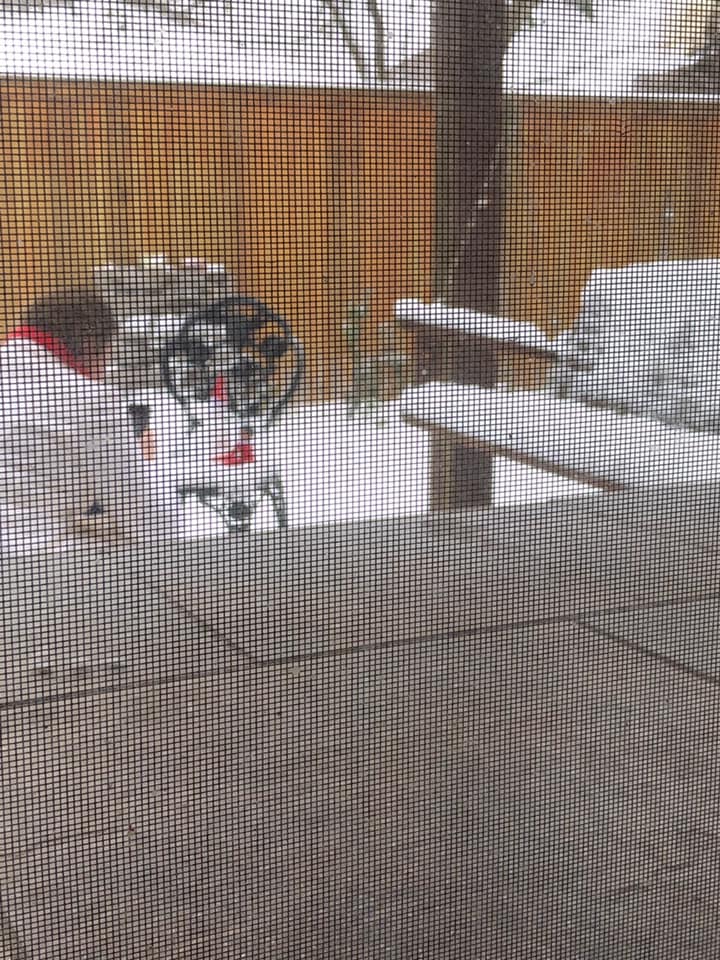 And, once the snow melted, we headed on down to check on the shop and take a photo of me sledding down Main Street. Yeah, it was pretty much slush, but we gotta take advantage of the North Pole weather when we get the chance.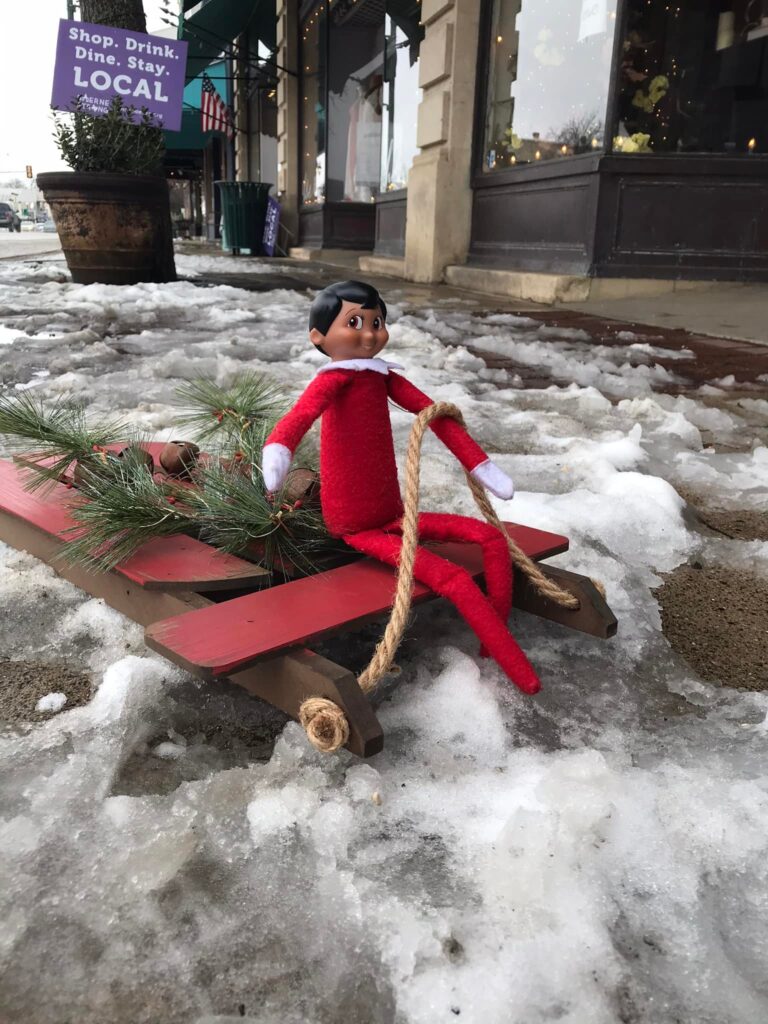 We are blessed
Our household was blessed to have power and running water through the whole time. We know others shudder at the memory, but for us it was a truly magical adventure.
Other than poor Mrs. C. having a bruised butt for about two weeks. And, that's why we took caution and opened late yesterday.
So, we would like to bless you s'more this winter by serving some yummy hot mulled cider made with our special mulling spice.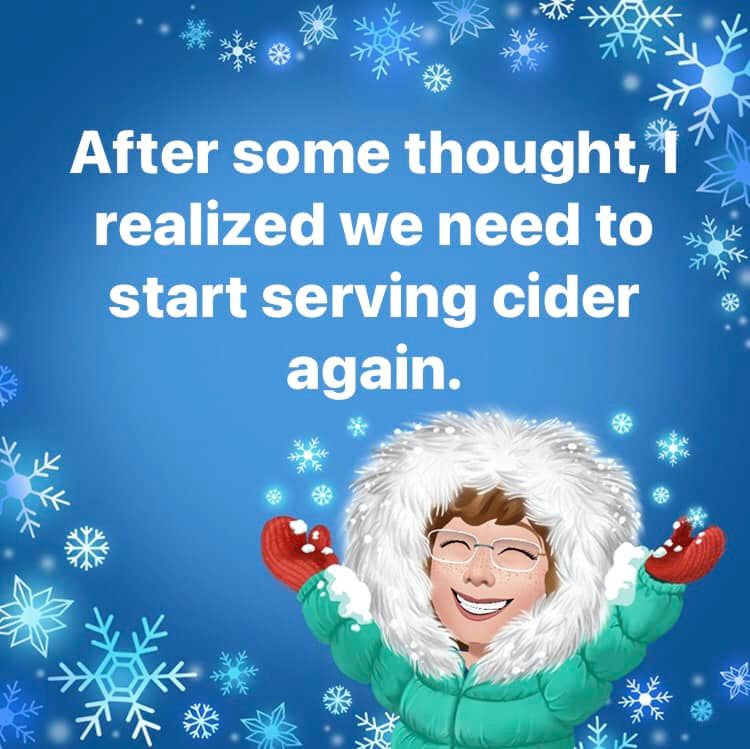 S'more Updates!
Here's what's been happening on social media that you may have missed. (We're just trying this out. So, if you don't like this section, let us know!)
Anyone know when Fiesta starts?
I should mark it on my calendar because we are planning a fruity, pastel, and fun Margarita themed Fiesta tree. Some of our inventory is already arriving and giving us some summery vibes.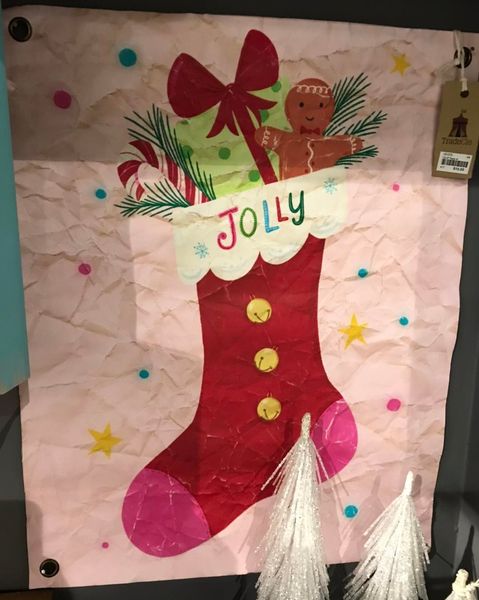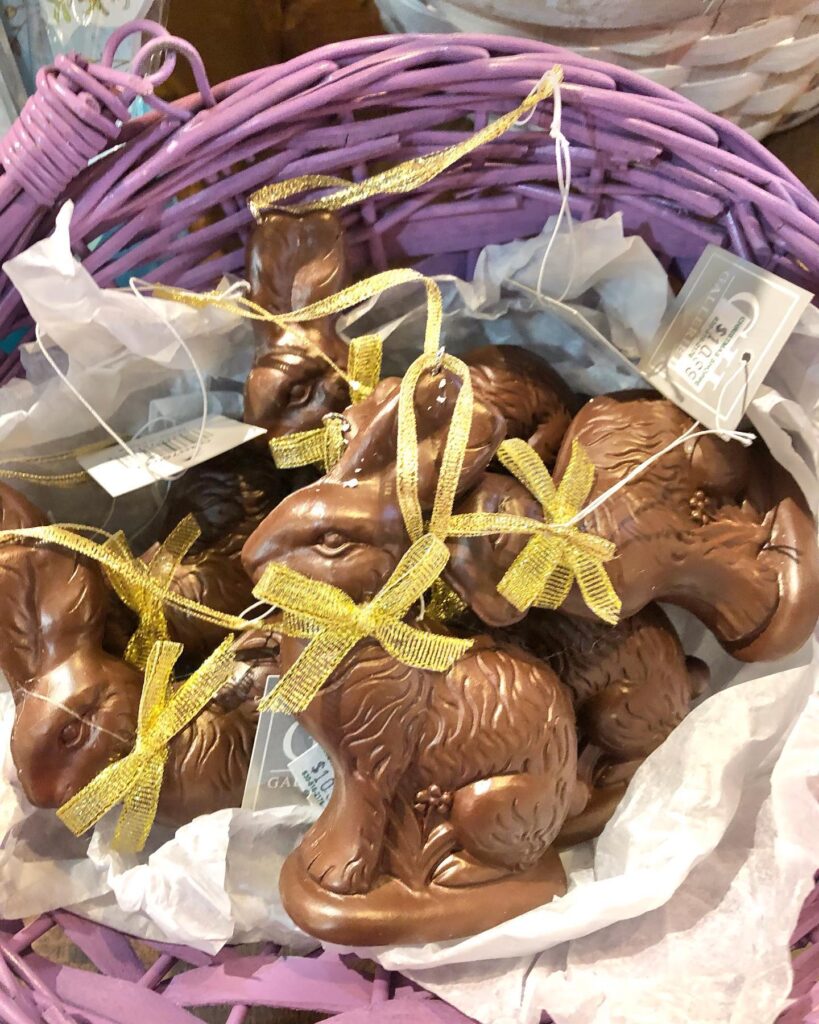 Too soon?
Sooo, as I mentioned before, we had a pretty epic year… inventory is low…. new inventory is shipping early… everyone shopped early for Christmas…
Why not start our Easter display in January?!?
So, we are.
It's an early spring, if you will.
PS These are not edible chocolate bunnies. They are for decoration.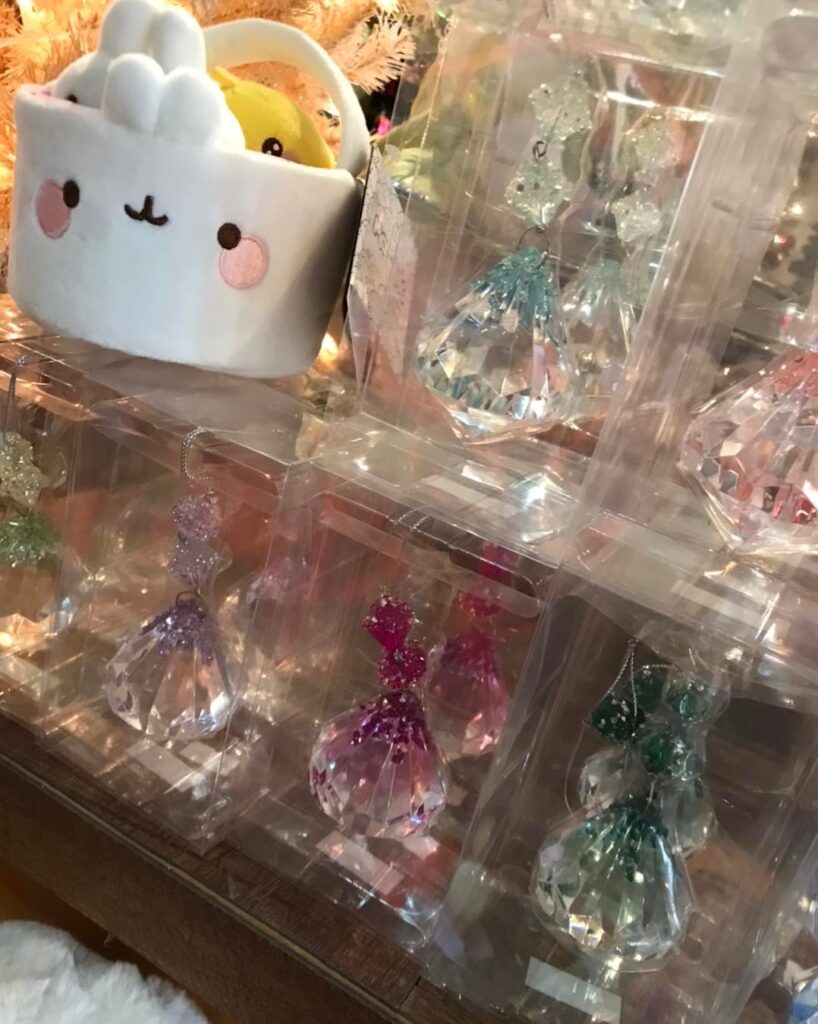 Ask, and ye shall receive!
We've got birthstone ornaments. That's right. These pretty ornaments are all birthstone colors. Plus, they're just plain pretty for spring or anytime. Find them in our Easter section this month, but they are totes heading to the Margarita section in the near future.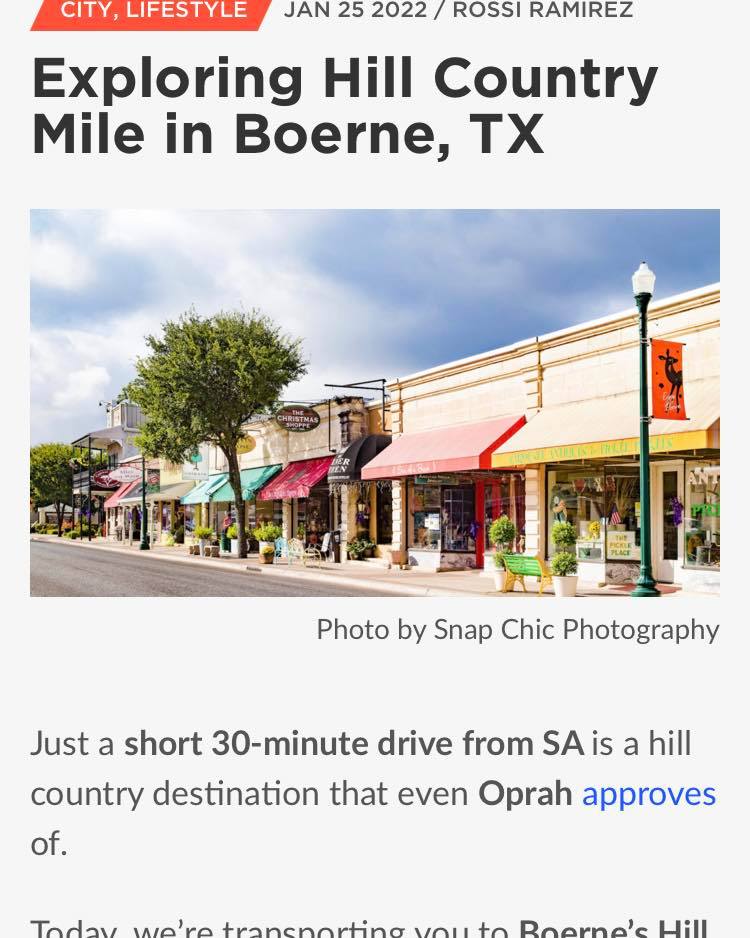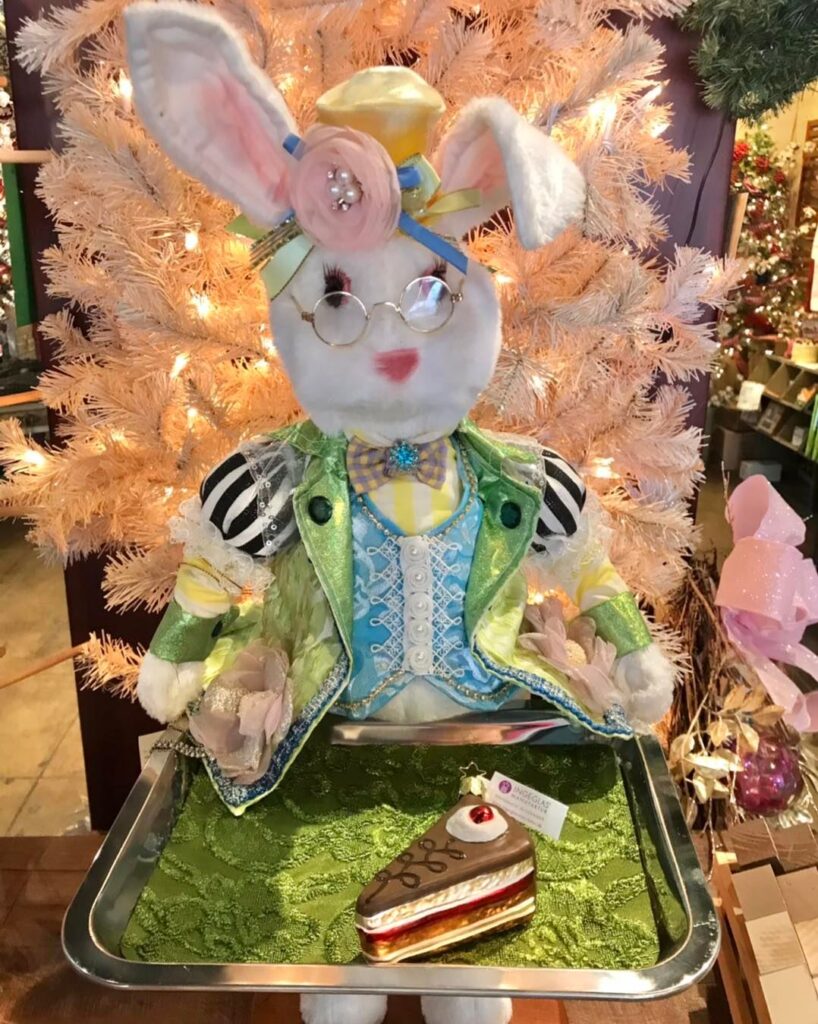 The White Rabbit is inviting you to tea. I recommend the slice of chocolate cake.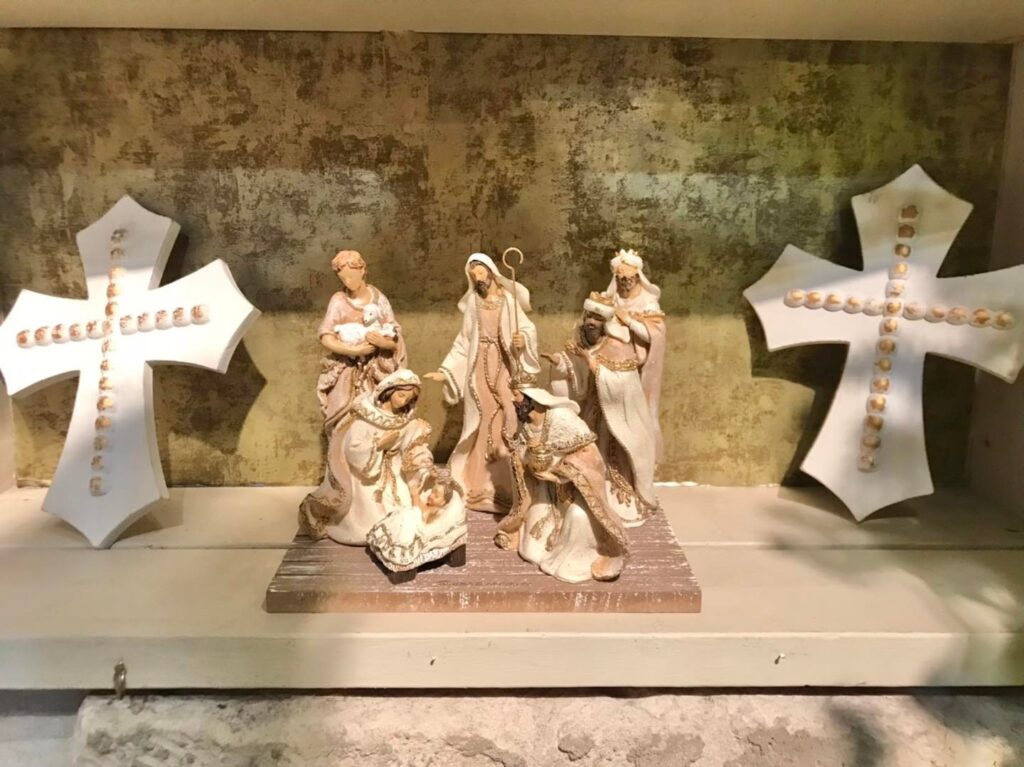 New Nativities have arrived!!!
Know what that means?????
They are no longer discounted. We were down to only two of last year's nativities left in stock, anyway. So, it's better this way.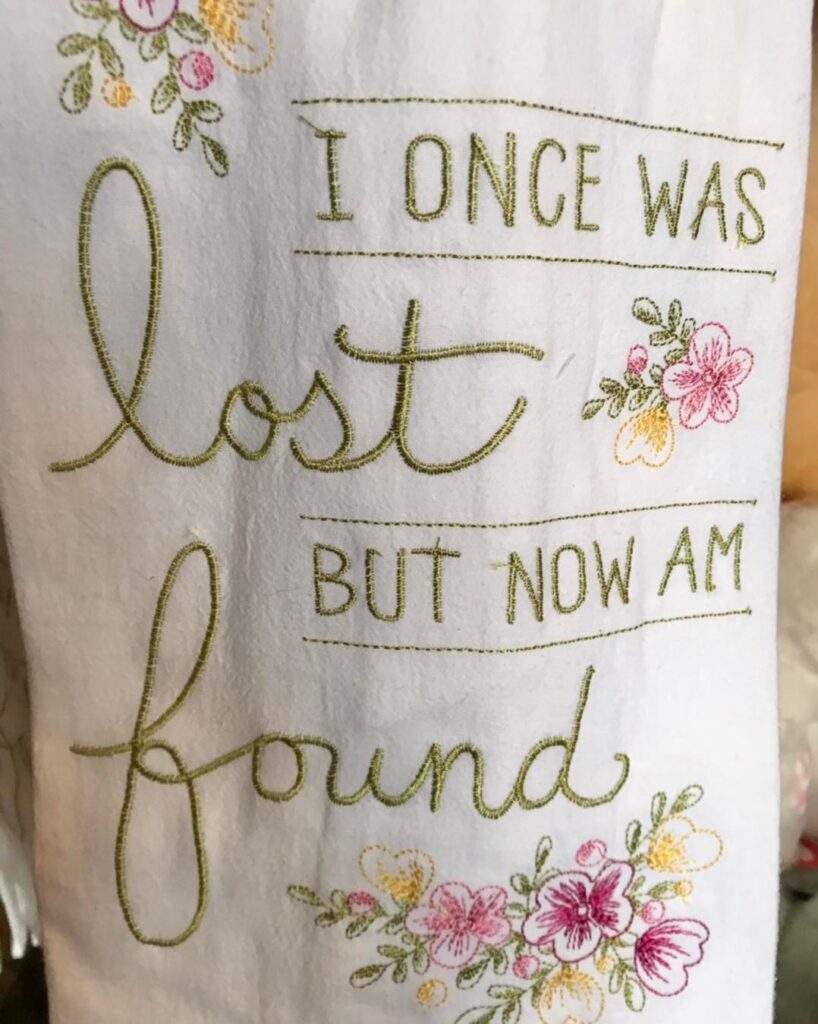 Amazing Grace
Let me be perfectly honest here (it may take awhile):
My faith is why I do this – a year round Christmas store that is all about all the holidays. Holidays are *holy* days. I know from experience that God shows Himself in and through almost every holiday and has redeemed so many of them just like He redeems us through the blood of Jesus.
I know you know that holidays like Passover, Epiphany, Resurrection Sunday, and more were created exclusively to celebrate our Creator, but you are probably wondering what I mean about Him redeeming holidays.
Every time He takes a holiday that was created to celebrate something other than Himself and His works and shows us how He fulfills it or how it can be used by Him to bring salvation, he redeems the holiday. Plus, that redeemed holiday can redeem people!
If any little thing we celebrate can bring someone into a loving, healing, grace-filled relationship, I want to celebrate it! As the Roman Triumph became Jesus' Triumph, Easter turned into a celebration of Jesus's resurrection, and (most well known) Saturnalia turned into Christmas, we are reminded that we, too, are saved from death to life in Christ.
So, don't be afraid to celebrate every little thing that exemplifies the good things God has brought into your life. Jesus came that we might have life and life abundantly. #celebratealways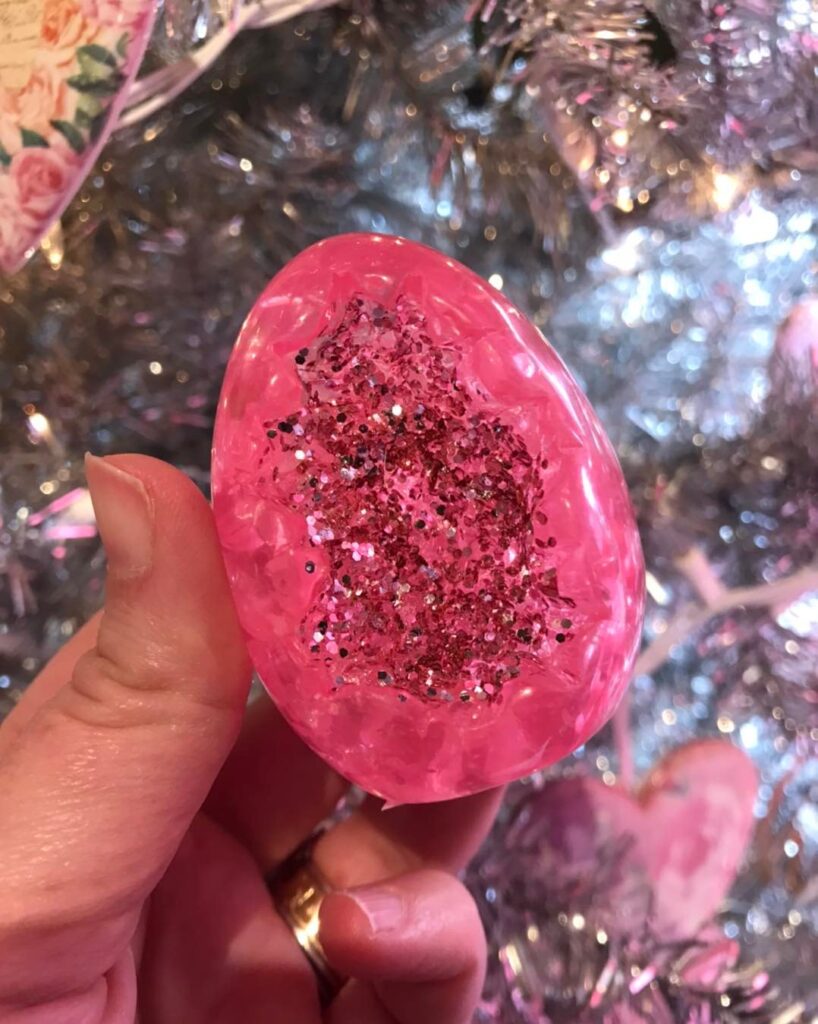 We are loving our new geode Easter eggs!

They won't last long, and they are the perfect little add on to an Easter basket.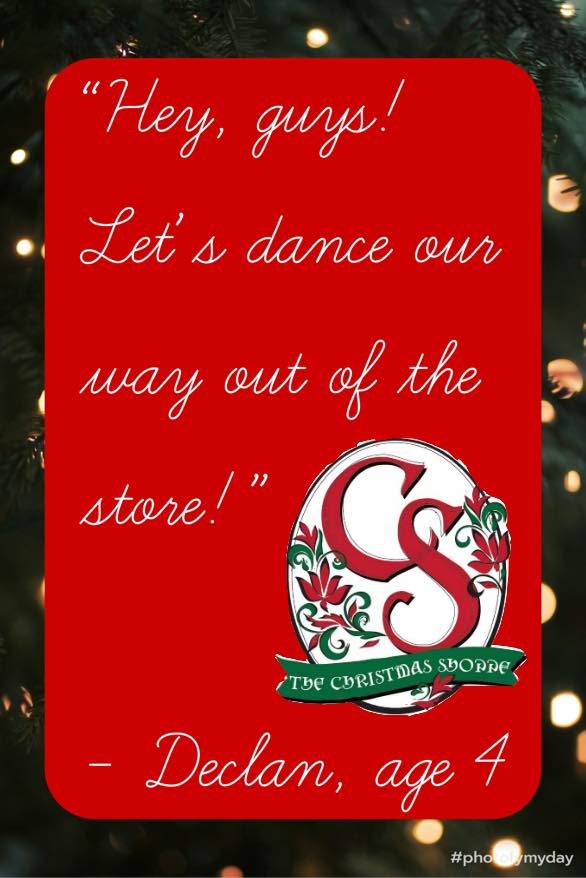 Even 4 year olds like Michael Bublé, and we are pleased to report that Declan did dance his way out.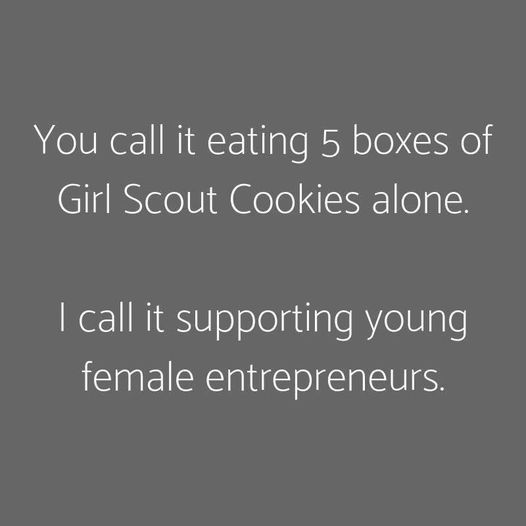 Let's hear a shout out from all the cookie dealers!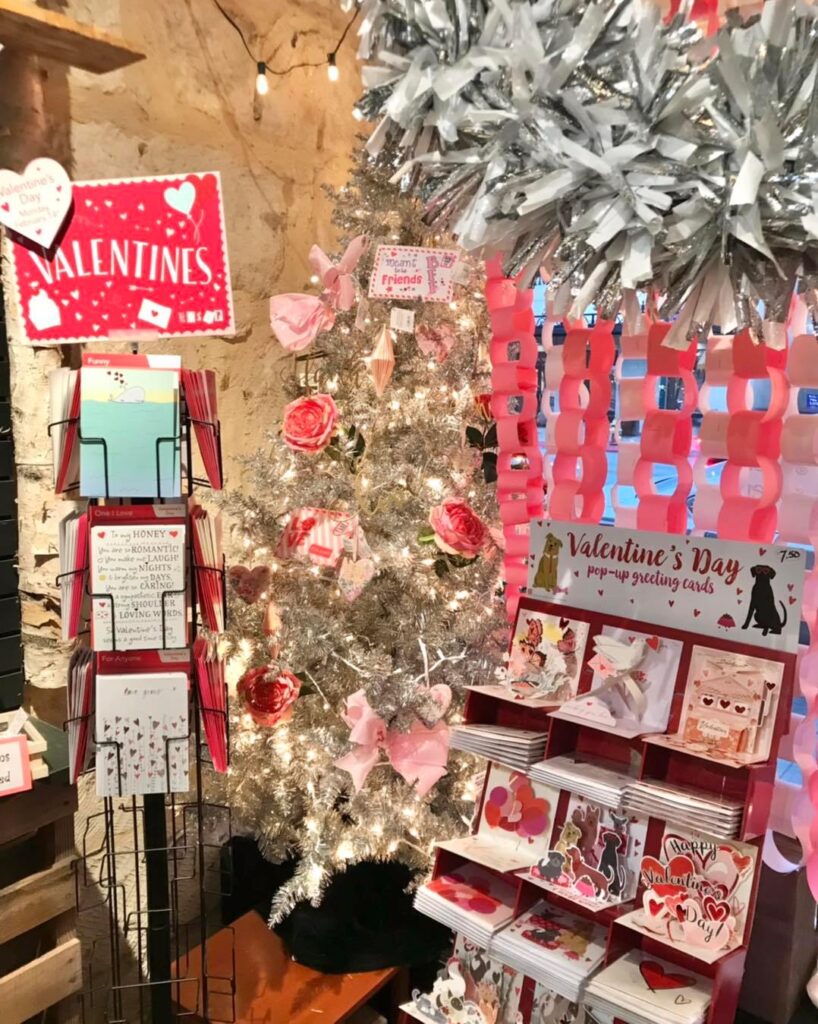 Show the love!

Our pop up Valentines cards are the best, and they just arrived. Don't procrastinate! Valentine's Day is one of those holidays that can sneak up on you. Am I right?

So, who are you buying a gift or card for in the next two weeks?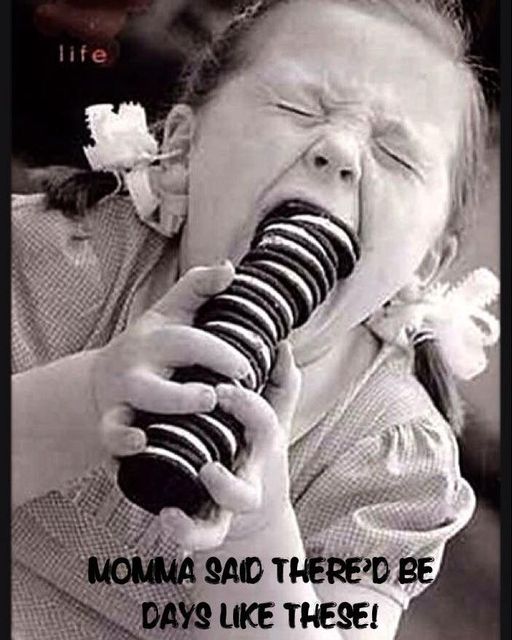 Mondays got me like…
Sooo, we're doing inventory today. I may need a cocktail and a cookie afterwards. Or more.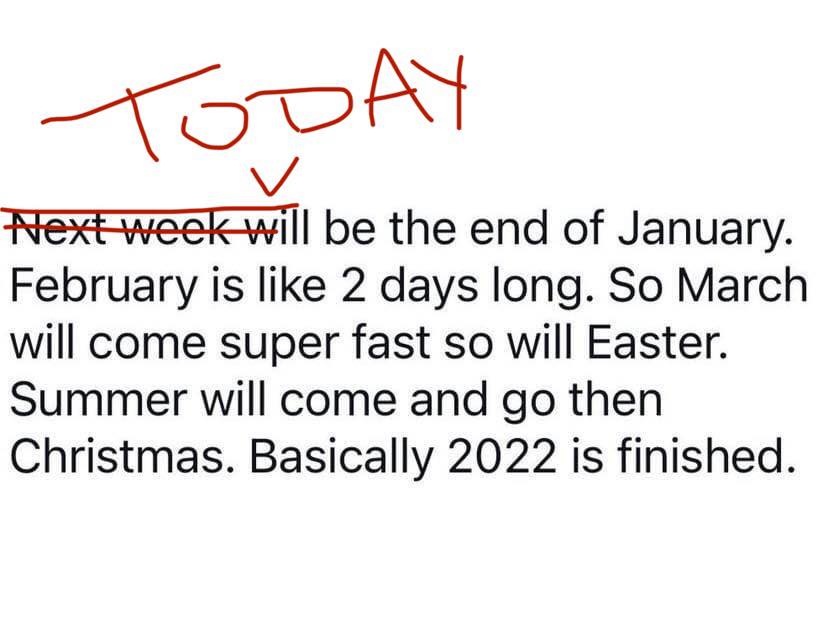 Christmas is practically here!!!
YAYYY!!!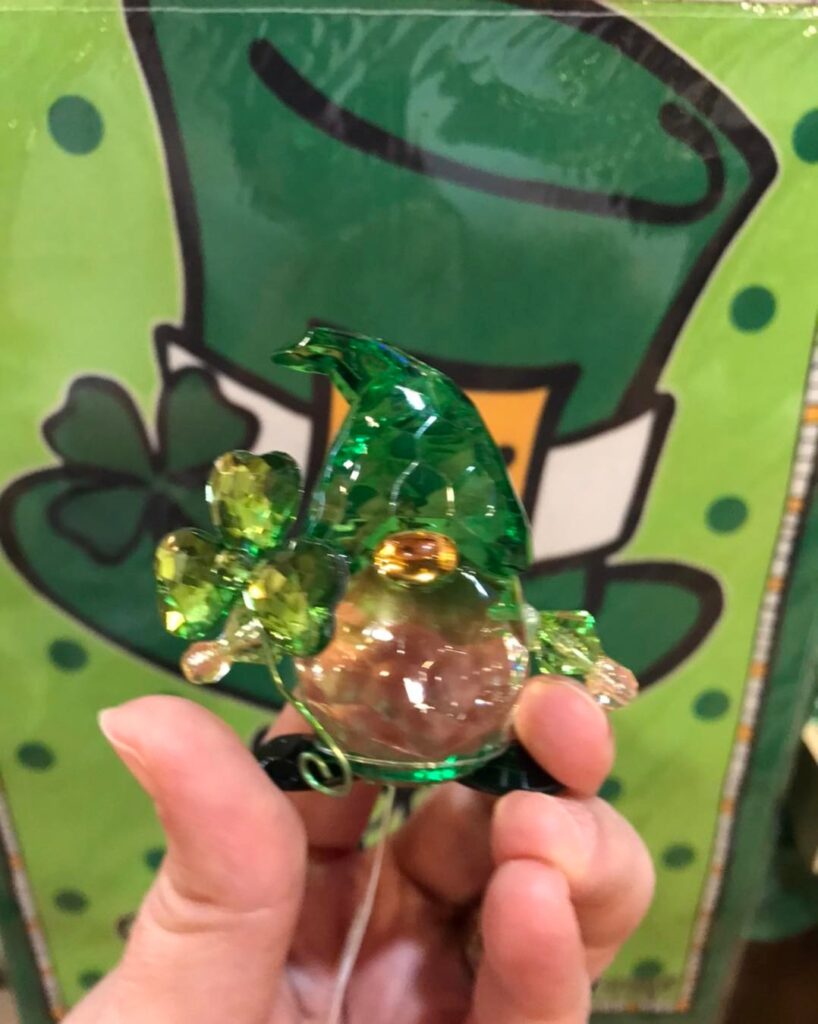 May the Luck o' the Gnomes be with you!
We are loving these new acrylic figures so much. Such a happy little gift. Perfect for desks and window sills and fairy gardens.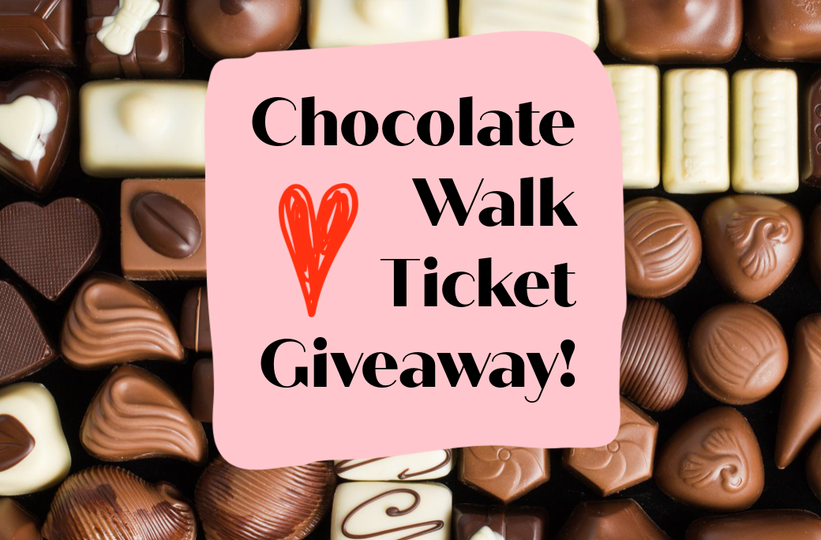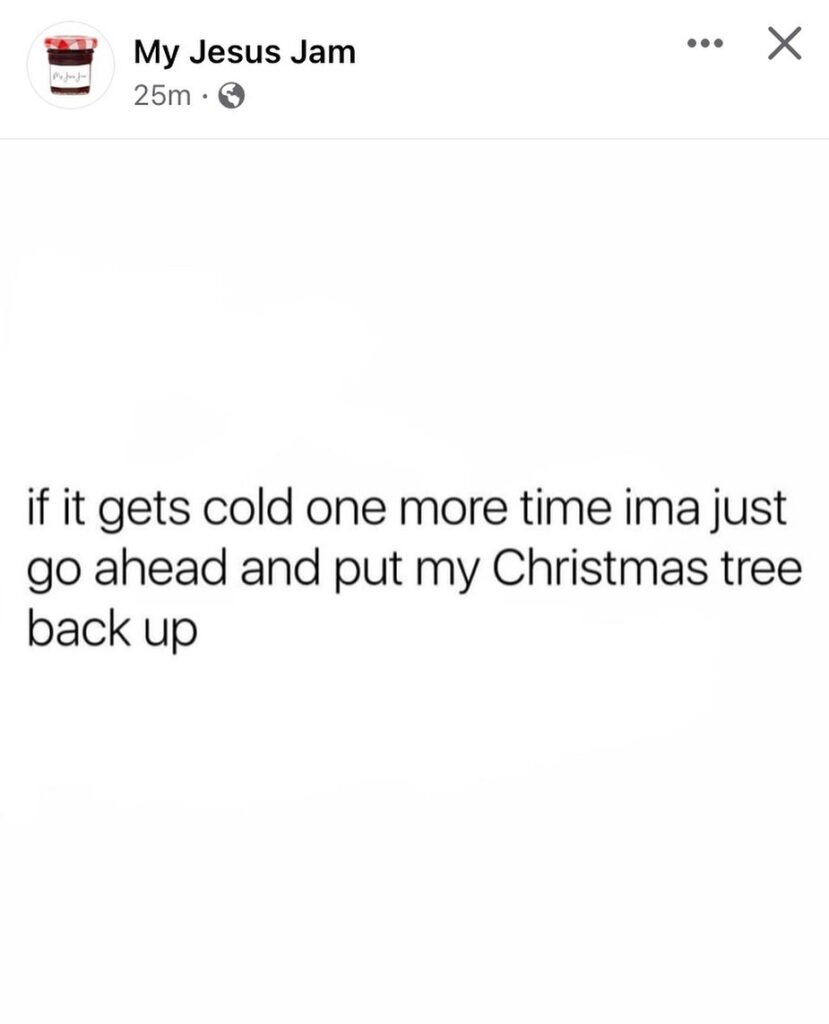 We hear there's freeze coming…
Posted: 2/1/22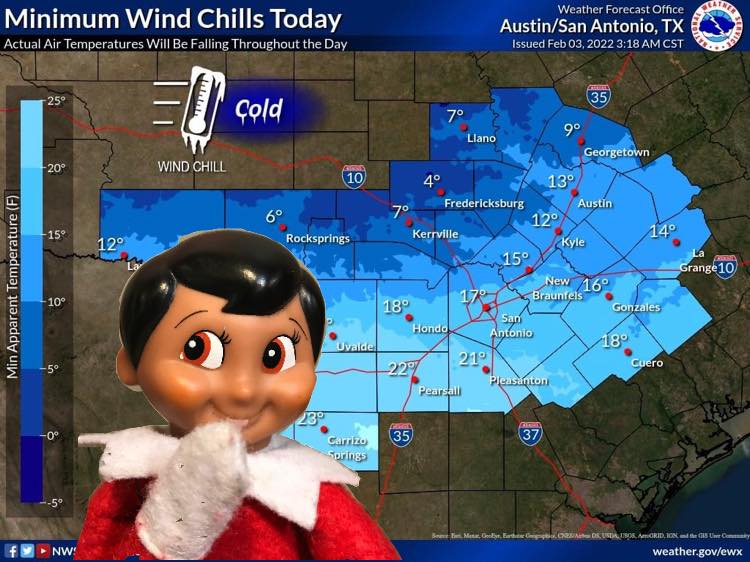 S'more, your local weatherman has breaking news!
It's cold outside. We elves decided to sleep in because beds are warm and soft like marshmallows. We're thinking of opening around noon.
Talk about s'more winter!
posted 2/3/22
I hope you enjoyed this trip back in time and you are finding something to "Celebrate Always" (I Thessalonians 5:16) about s'more winter!
LOVE FROM,
S'MORE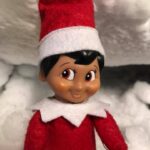 Want to see my past blogs?
CHECK OUT OUR BLOG ARCHIVE HERE
Want to be the first to see my future blogs?
Want to see what we are up to EVERY DAY?
FOLLOW US ON
TO BE SUPER UP TO DATE!