S'more Sweetness!

I love cookies… I could eat cookies every day of every week of every month of every year of… you get the idea. I just need s'more sweetness in my life.
What about you? Do you need s'more sweetness in your life?
WELL! The Christmas Shoppe elves are here to deliver!
Looking sweet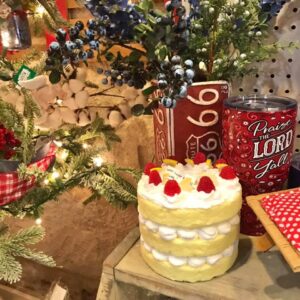 The Christmas Shoppe is THE place to fine find food related ornaments, as you can imagine. We, actually, have FOUR themed trees that highlight food this year.
One year, not too long ago, several shoppers said, "Hey! I like how realistic these ornaments are, but I want something big and life size to set in my kitchen – like a CAKE!" Maybe they didn't say it that way, but that's what we heard.
It's such a great idea! However, Mrs. C. had never encountered a company that makes fake food displays. We were sure they existed, but we didn't know how to find a vendor.
Then, VOILA! One market trip, we saw it – a glorious layer cake! Now, we carry lots of yummy looking fake foods.
Check out these fake cookies! Wowza!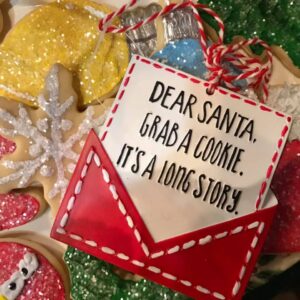 Smells sweet
Maybe you want the smell of cookies without the calories? WE HAVE THAT TOOOOO!
Tastes sweet
Okay, y'all! Let's get down to brass tacks here. I don't want to just see s'more sweetness! I don't want to just smell s'more sweetness! I want to EAT s'more sweetness!
Mrs. C. is here to help. She's ready to start baking!
Then, you know, life happened. Mrs. C. got all inspired into a baking frenzy by a post on her new Facebook Group, Christmas Decorations Lovers, but we just got so busy.
However, a quick look around cupboard showed that we had everything on hand to make up one recipe. Click on over to read more about the recipe and give it a try.
https://thechristmasshoppetx.com/09/03/pumpkin-chocolate-chip-cookies/
Then, we went shopping to get everything to make some other recipes! Yay!!!
And then, LIFE got in the way again! BOOOOO!!!
So, I am going to share the details on the rest of the fun recipes here for you to try. Hopefully, we will get them all baked up eventually to share with you. After all, each recipe deserves it's own post of awesomeness.
S'mores Cookie Bars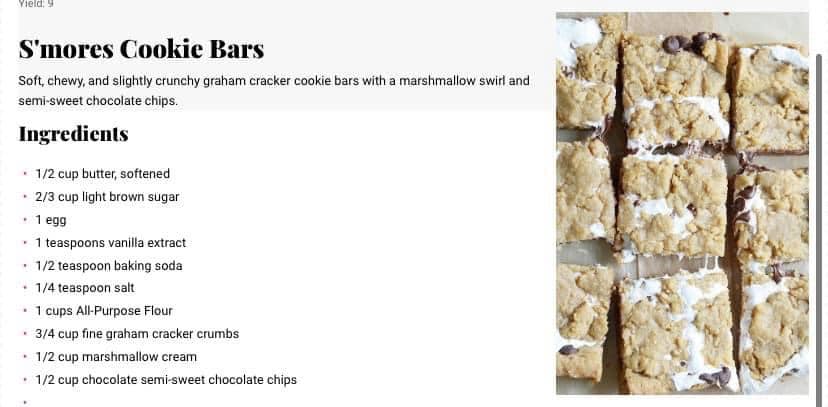 Eggnog cookies

Buckeys, Corn Flake Wreaths, Grinch Cookies, and Cookie Cups – oh, my!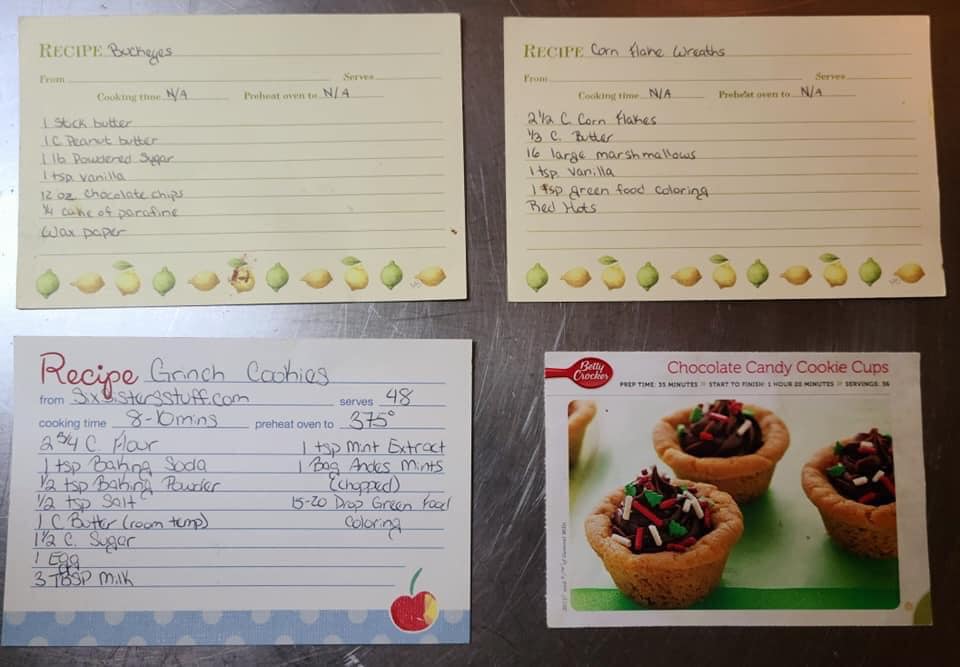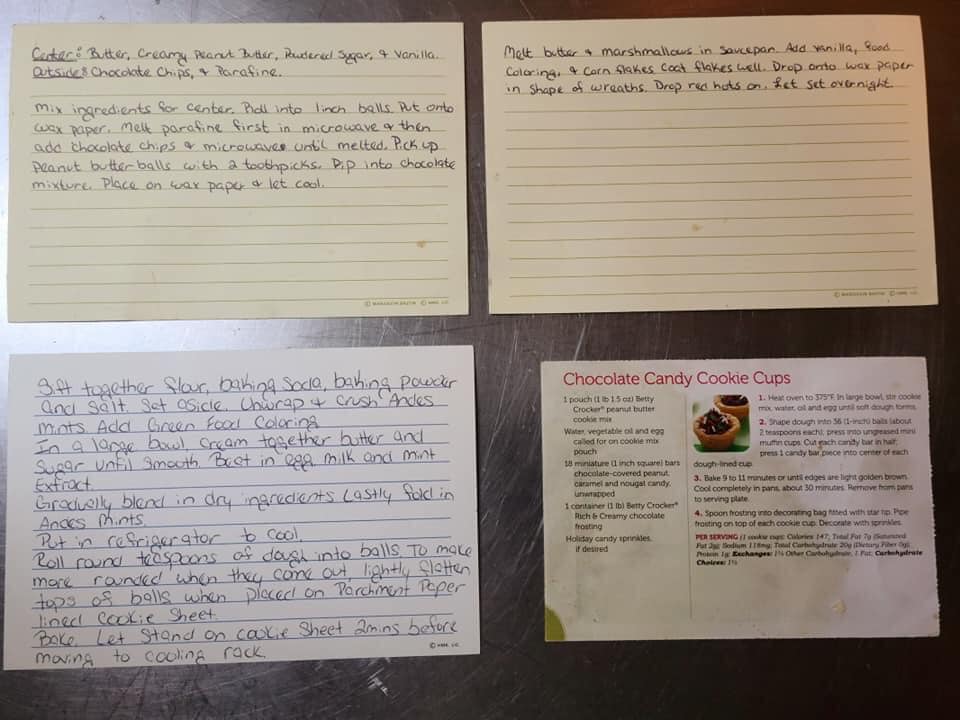 Frying Pan Snowball Cookies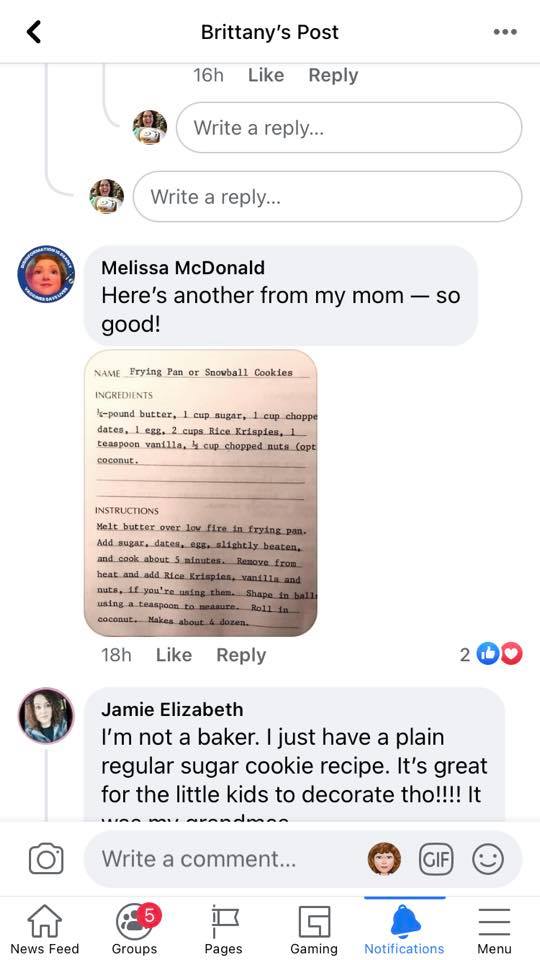 Gingerbread Men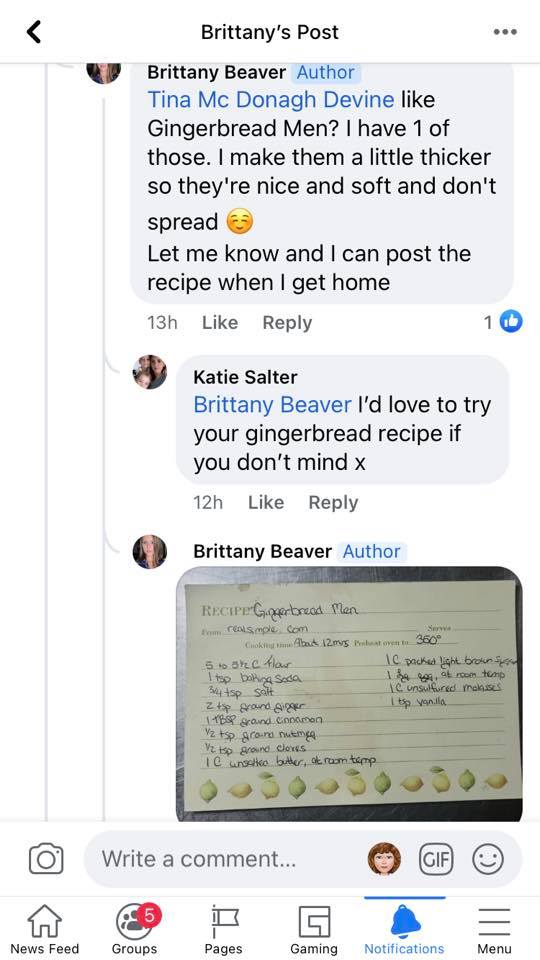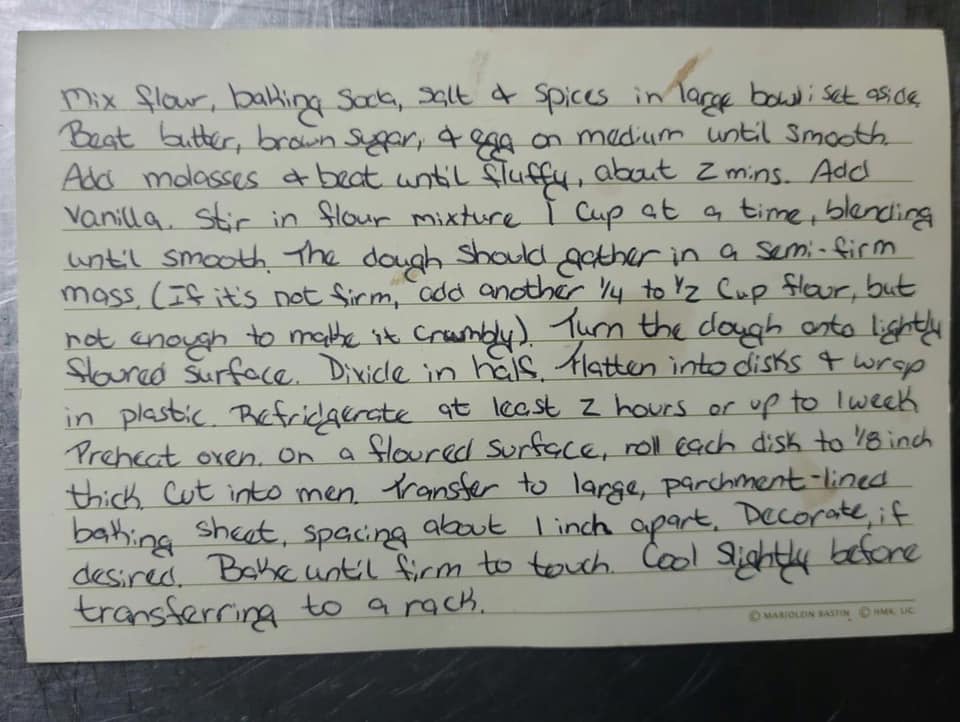 Oatmeal Raisin Cookies 
No-Bake Orange Balls
Phew! That's a lot of screen shots. I think I missed a few, too. So, be sure to keep following and keep reading. We'll get these cookies all cookied up soon.
Don't forget to try out those Pumpkin Chocolate Chip cookies. They are yummy!
In the meantime, have a fun Labor Day/Kendall County Fair/"Celebrate Always" weekend. (I Thessalonians 5:16)
LOVE FROM,
S'MORE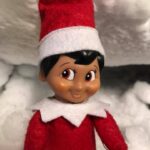 Want to see my past blogs?
CHECK OUT OUR BLOG ARCHIVE HERE
Want to be the first to see my future blogs? 
Want to see what we are up to EVERY DAY?
FOLLOW US ON
P.S.
I'm sure you heard already. This year The Christmas Shoppe has s'more to celebrate because this is our 25th Anniversary! We have so much planned, and I want to invite you to everything! EVERYTHING!
Don't forget to join us…
When? September 24th at 1:30pm
Where? At our shop at 132 S. Main St, Boerne Texas
Why? To celebrate our anniversary with a big ribbon cutting!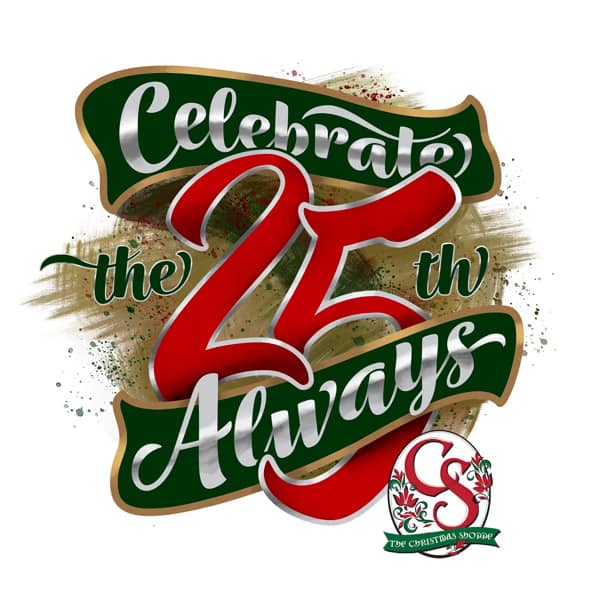 We are already planning to celebrate big with:
Cake from Smooth Sweets
Champagne and Mulled Cider Punch
Balloons from Haute Air
A big door prize drawing
Coupons for all attendees
Aaaaand… all the fun stuff that we are doing every day to celebrate.
(Maybe even Santa can make an appearance!)