S'more Playtime
Hello, all my Christmas loving friends! What could be more Christmas-y than TOYS & GAMES?!?! That's why, in the spirit of Santa's North Pole Toy Factory, we are adding s'more playtime to our shoppe!
You might have heard…
News sources as far away as Corpus Christi are excited that a new Monopoly game is out. It's a special edition just for the Texas Hill Country with spaces representing iconic locations in Dripping Springs, Fredericksburg, Kerrville, New Braunfels, San Marcos, aaaannnddd BOERNE!!!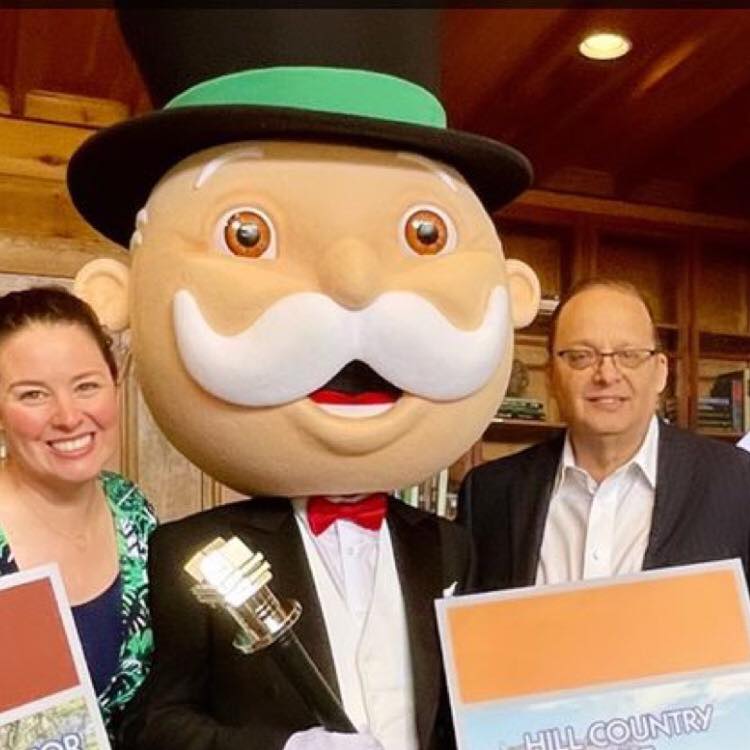 The Boerne Visitor's Center has been super busy helping Top Trumps USA to release a fully licensed authentic Monopoly game that not only has lots of key landmarks and fun cultural references from our area, but will also have all the fun game pieces that you know and love from the true Hasbro Monopoly game.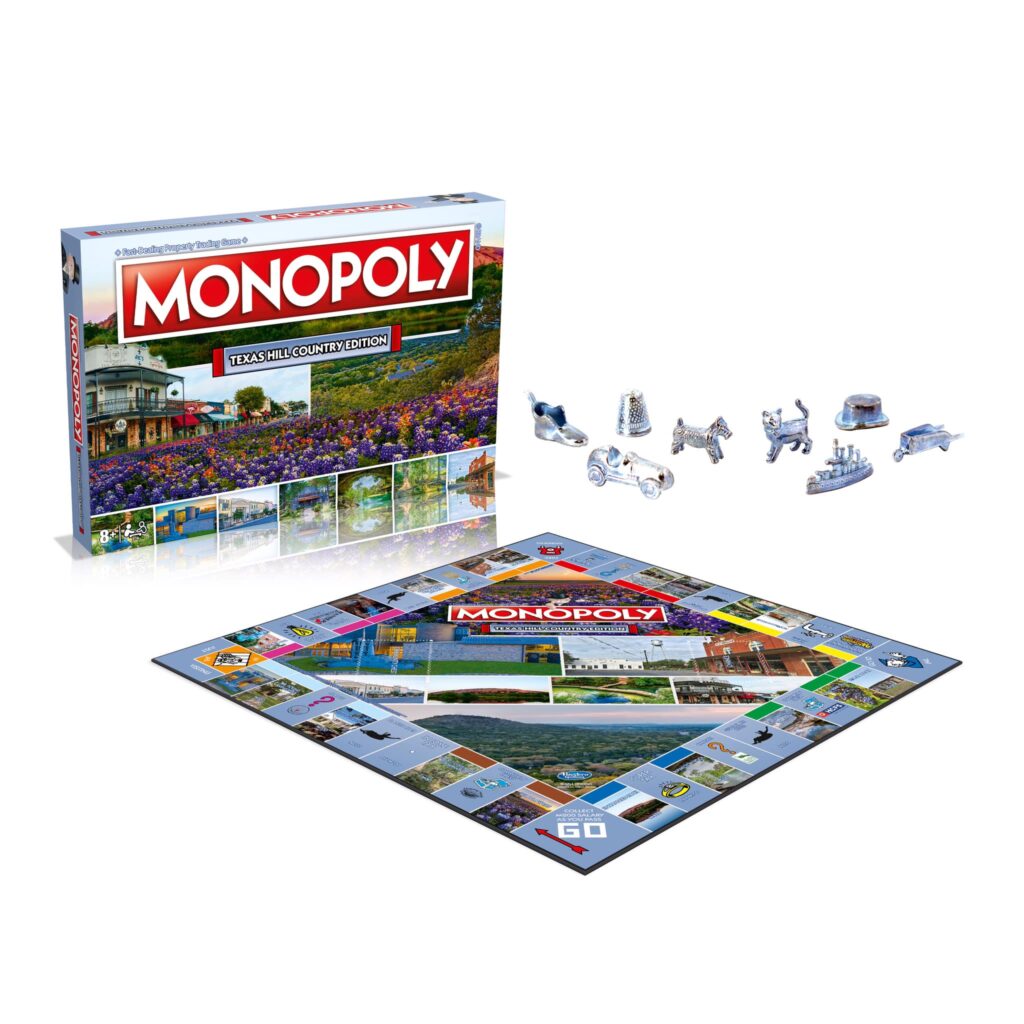 The BIG reveal!
Mr Monopoly has been traveling the Texas Hill Country to announce his arrival, and he definitely monopolized our attention yesterday when he came by for some photo ops.
We had a blast! He opened a present. I got to ride on his hat. Everyone rushed around with cameras and water bottles and the board game.
To see the visitor center news flash and see where all he visited, click to button to:
But wait! There's s'more!
The new Monopoly game is just one of the new toys and games we are adding to our shoppe! Top Trumps makes other fun family games that you will enjoy. Plus, we are ordering and reordering lots s'more playtime fun toys from other companies, too.
After all, Christmas and toys just go together! Mrs. C. tells me that she is specifically hunting for classic games that don't require batteries or WiFi, if you get our meaning. Yup. We like those old-fashioned toys just like Santa makes at the North Pole.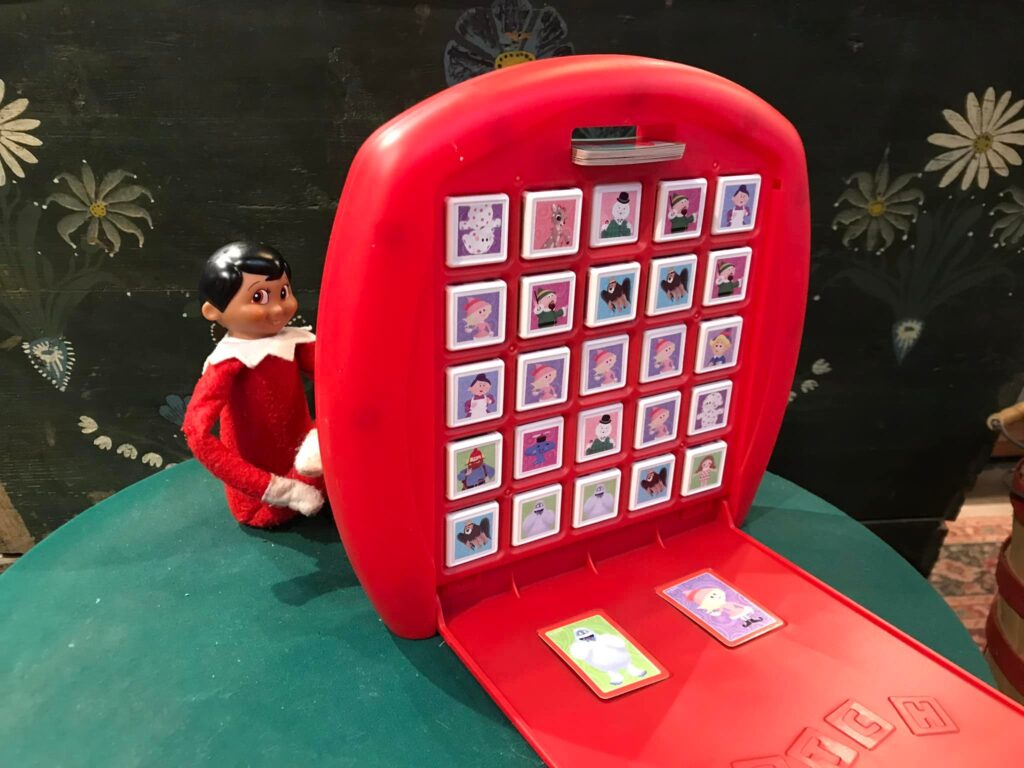 I've already opened one of the new Match games to challenge Sheri the elf. It's fun! It's like Connect 4, but you are trying to get 5 in a row by pushing the cubes out of place. Feel free to ask an elf to show you the open game the next time you are in.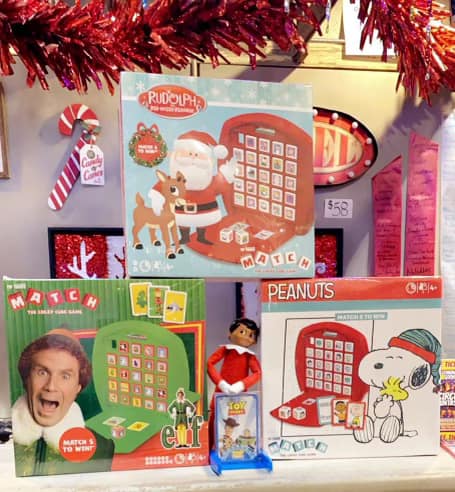 We hope all our toys are just the thing you are looking for when shopping for birthday gifts and Christmas gifts for kids from 1 to 92.
S'more Updates!
Here's what's been happening on social media that you may have missed. (We're just trying this out. So, if you don't like this section, let us know!)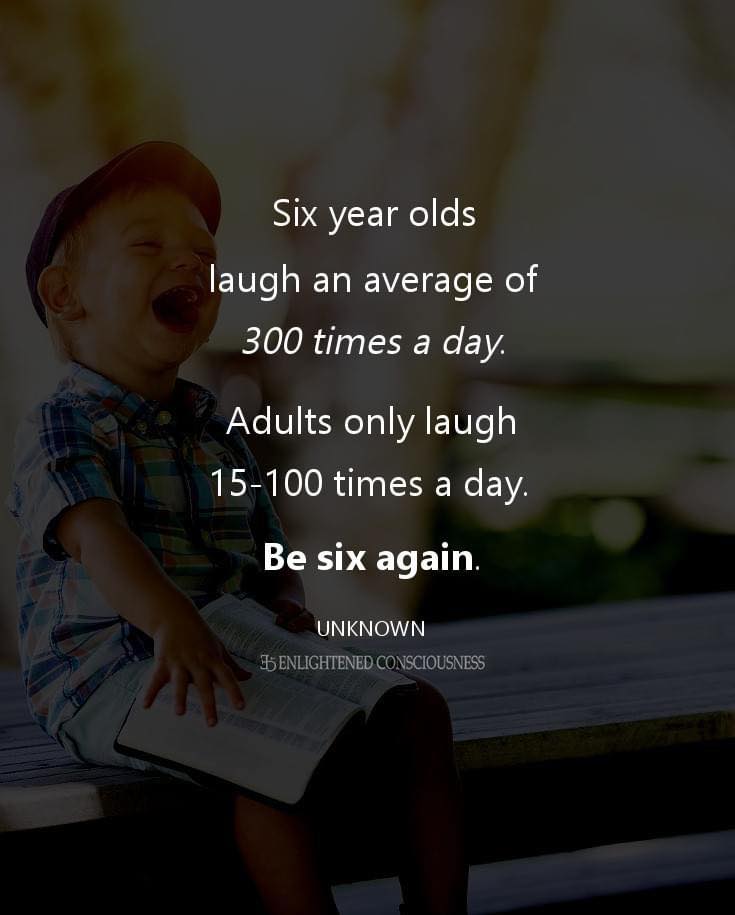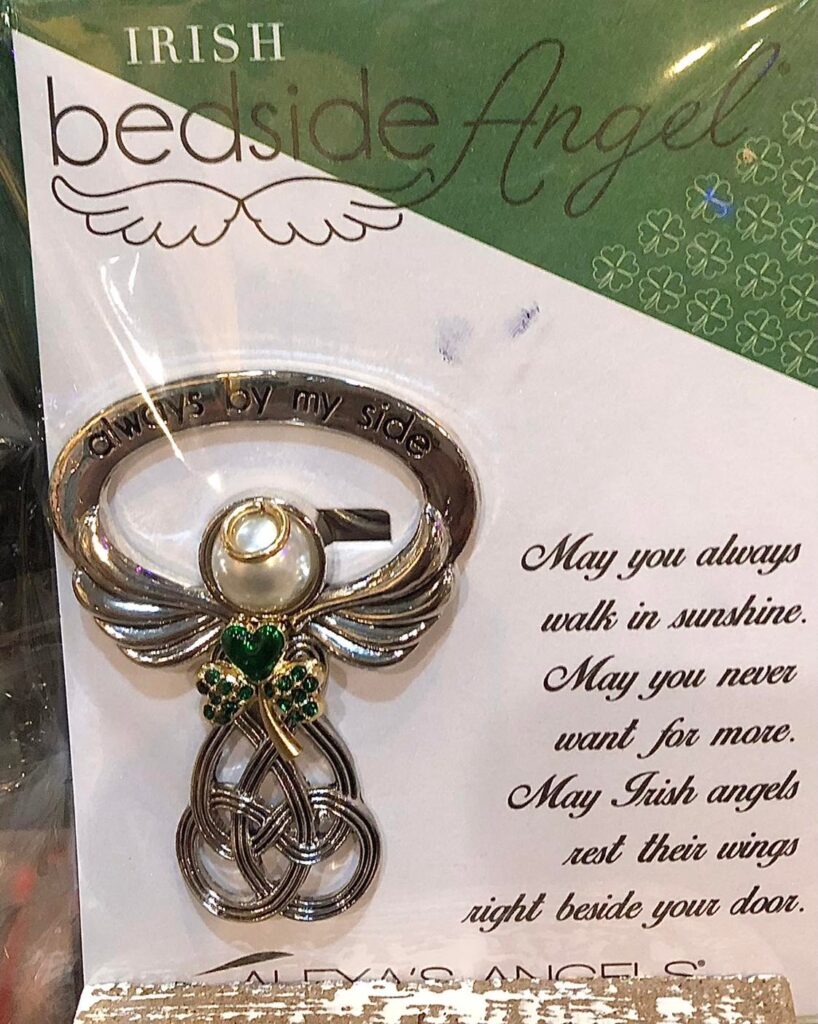 An Irish Blessing from us to you.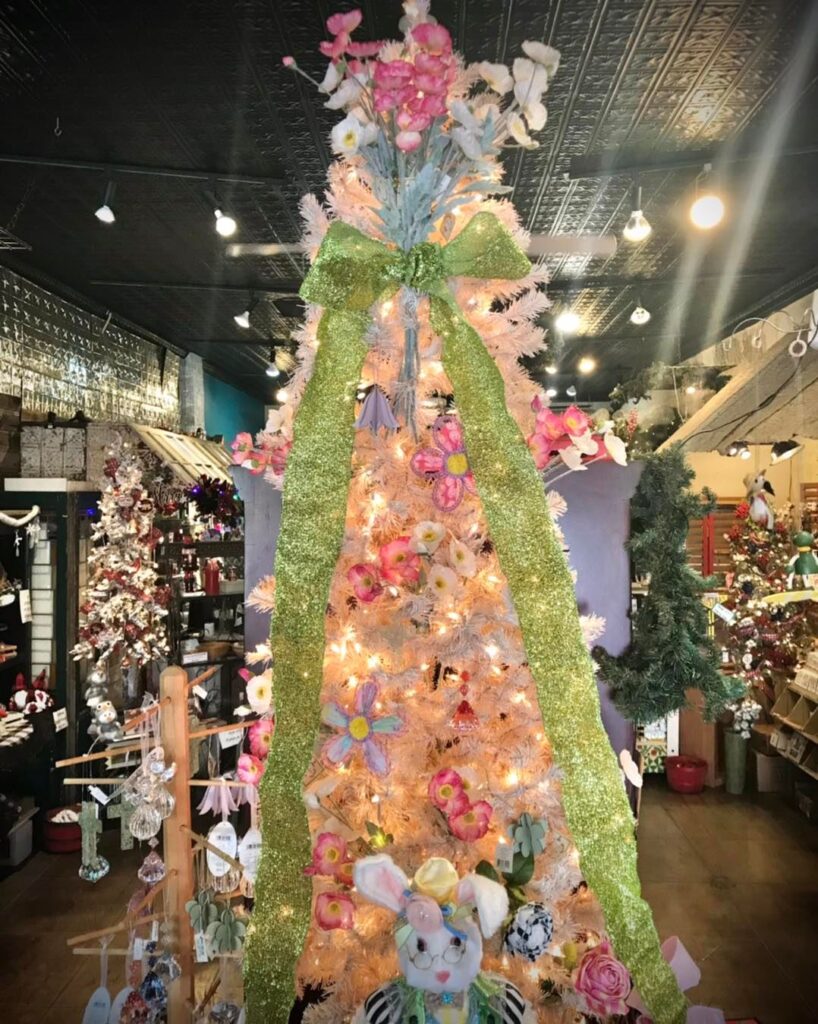 We made this Easter bouquet just for you!
We hope you like it. The best part is that each of these pretty spring blooms can be brought home for decorating and will NEVER DIE!
Did we mention that Mrs. C. has a brown thumb.
So, bring home some spring this weekend.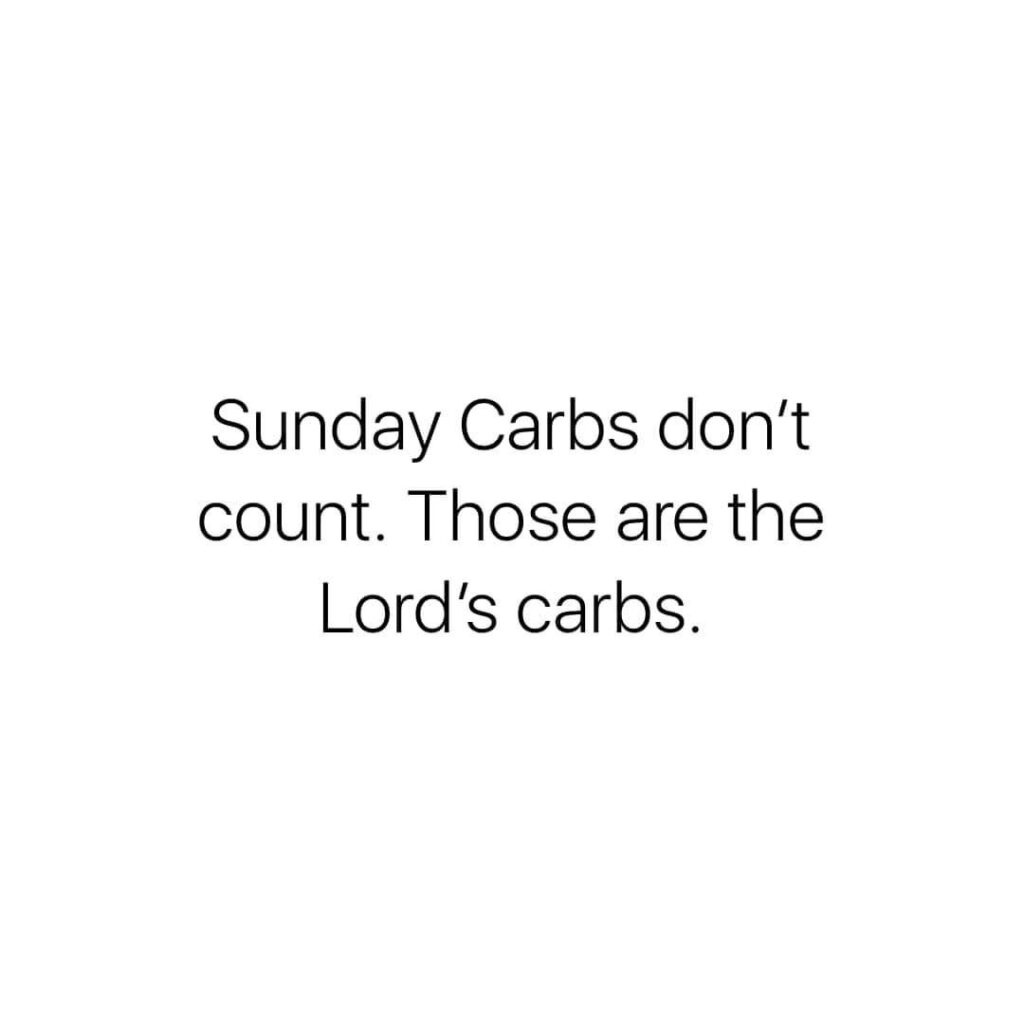 It was Lazy Pants Day on February 20th!!!
Don't worry, the elves don't judge if you come in wearing lazy pants today. Let's hear it for The Holderness Family and their awesome videos!
We love them!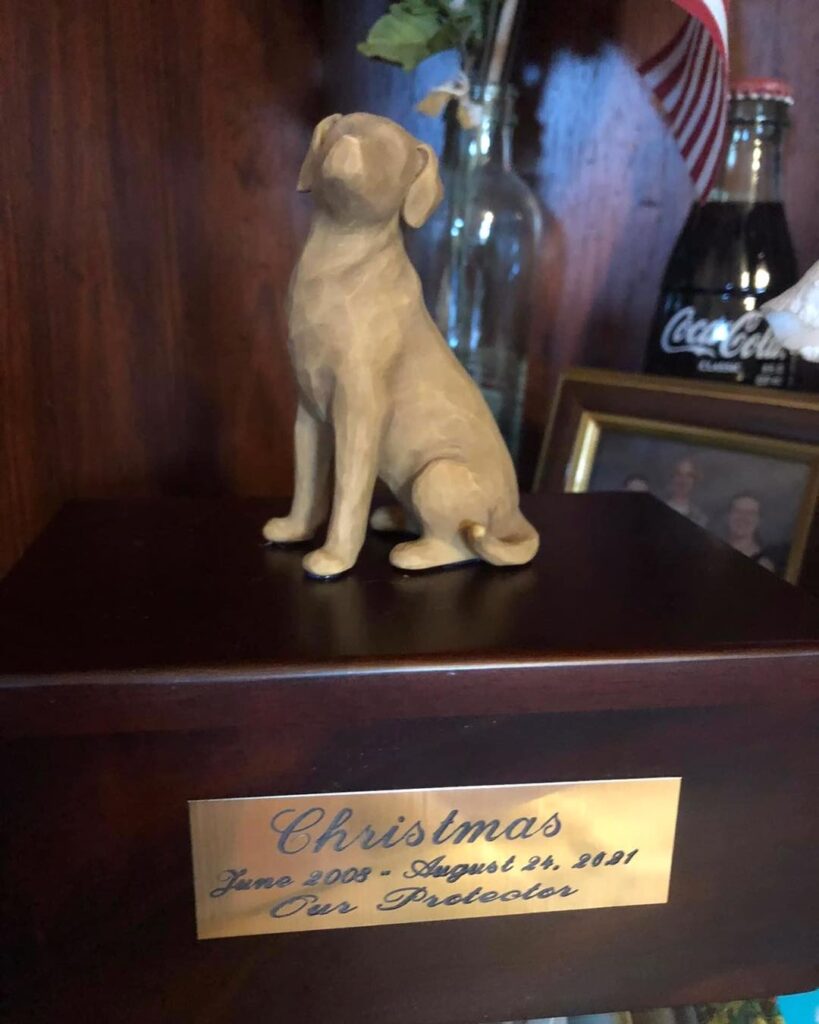 Celebrating Christmas
Read until the end. It's long, but worth it. Christmas isn't just a day or a season or a spirit in our family. Christmas is also a dog. Specifically, Christmas was my sister's dog. He showed up on Christmas Day, and being that my sister had small children at the time, there was no way he couldn't be kept. The boys named him after the holiday, and he was quite obviously an unexpected gift from Santa. My sister was a single mom, and this sweet, fat dog was her protector, friend, and constant companion through good times and bad. He always had a smile and only barked at some truly sketchy neighbors.
Christmas was the goodest of doggos. He had lots of adventures (even dangerous ones), including one time disappearing for a week. When he was found, he was paralyzed. My sister was worried he might not survive, but he survived and thrived, eventually walking and running again! From then on, he had a very strange walk. Let's call it a waddle, shall we? Let's.
Sadly, Christmas started having growths and developed cancer. He passed away in 2021, and my sister had him cremated. She thought this Willow Tree figure was the perfect thing to decorate Christmas's resting place. It's so special to know all the memorable and special ways items from The Christmas Shoppe become treasured possessions.
"Love My Dog" is available in store and online. https://shop.thechristmasshoppetx.com/love-my-dog-light.html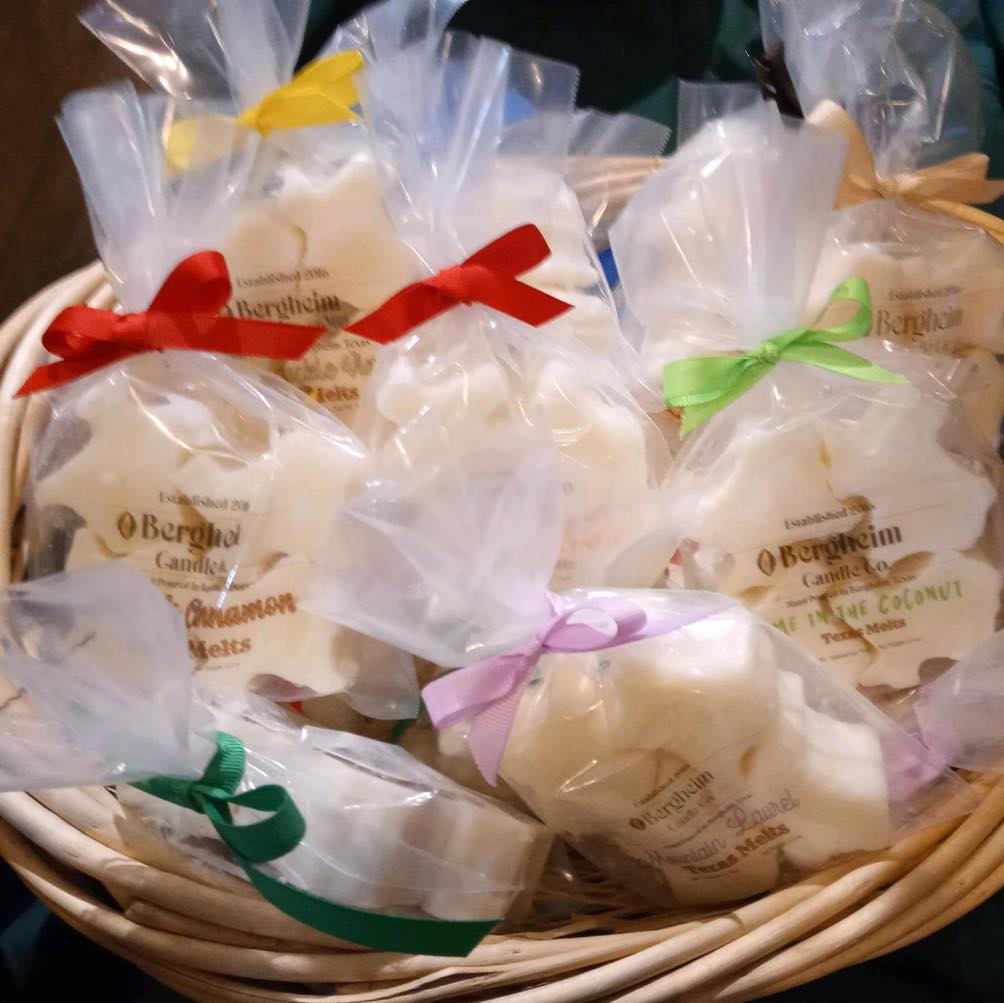 Smell that? That's the smell of awesomeness. We love our Texas shaped wax melts from The Bergheim Candle Co! They come in a variety of scents, and we love nothing more than digging through our overflowing basket of smells!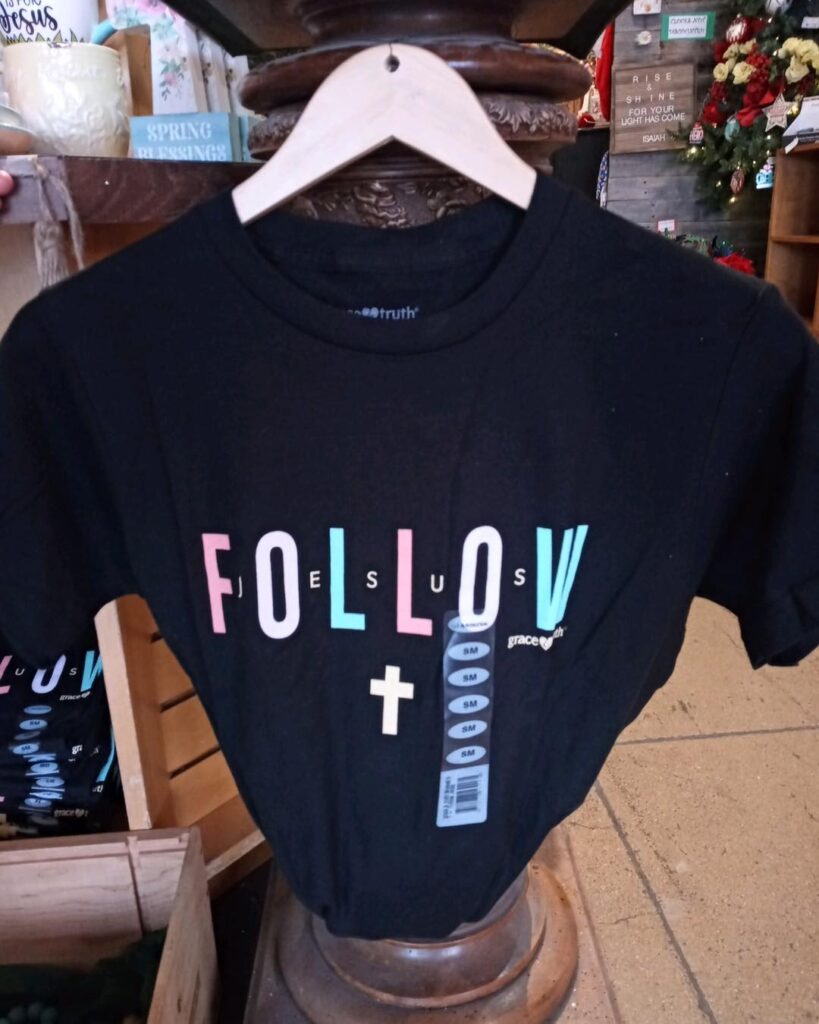 We had a crazy thought!
You know how we sell Christmas t-shirts, right? What if we sold Easter shirts???? It's not even a thing at Kerusso, oddly enough. However, this cute shirt is definitely rocking the Easter pastels and the sentiment of the holiday.
What do you think? We have them in stock until Easter. So, grab them quick. I don't know how long they will last!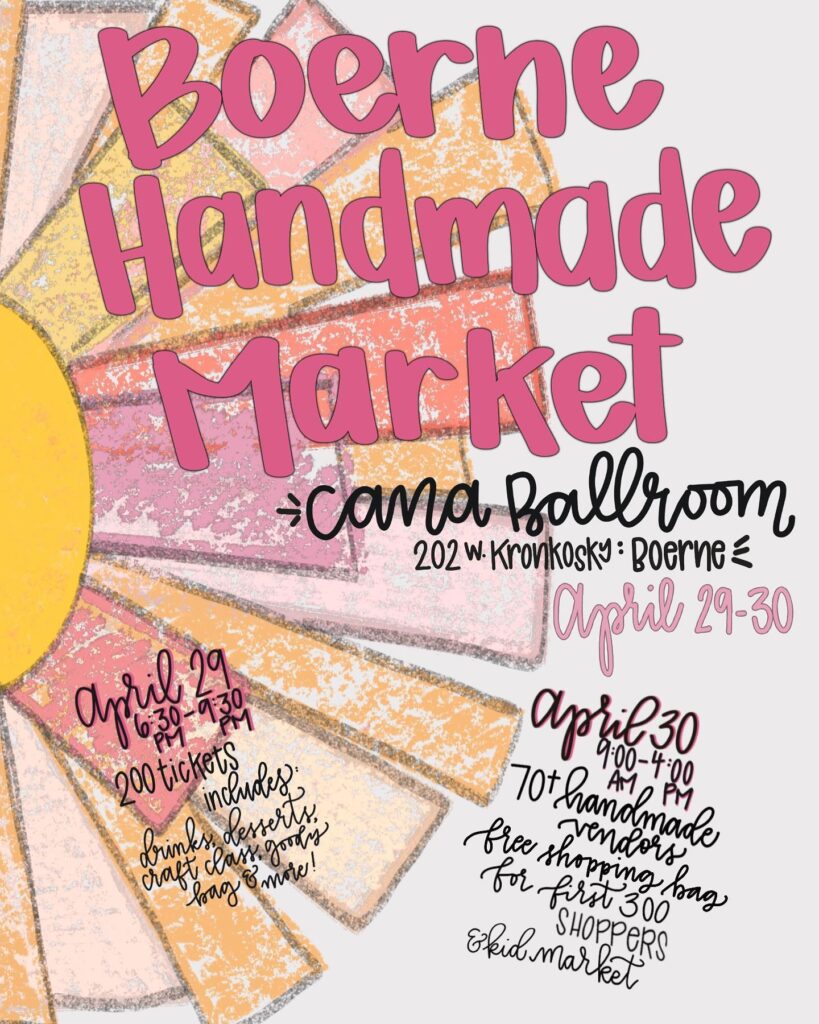 Who's ready for BHM?! April 29 is VIP Night from 6:30pm-9:30pm, only 200 tickets available (go on sale March 1, unless you're on our email list…) April 30 is market day and Kid Market is returning!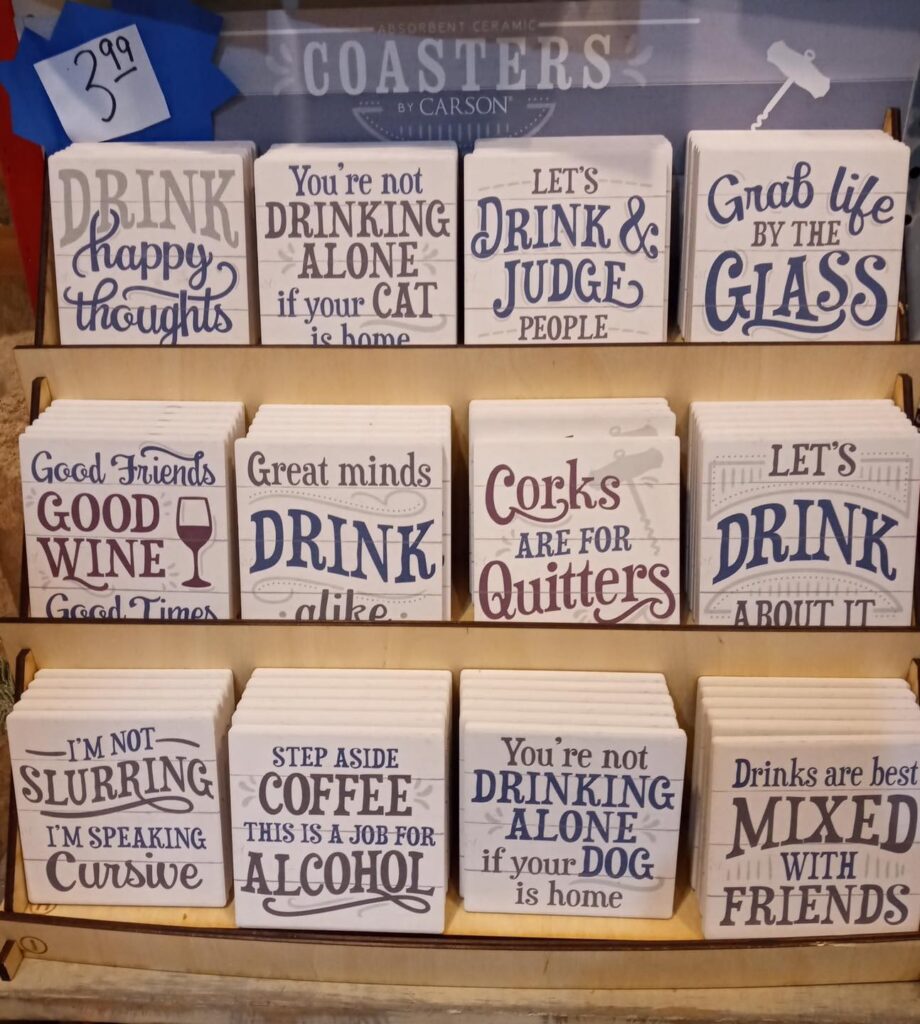 Great minds drink alike!
And, they need snazzy coasters to set their glass on.
Mix and match your favorites. Perfect for entertaining!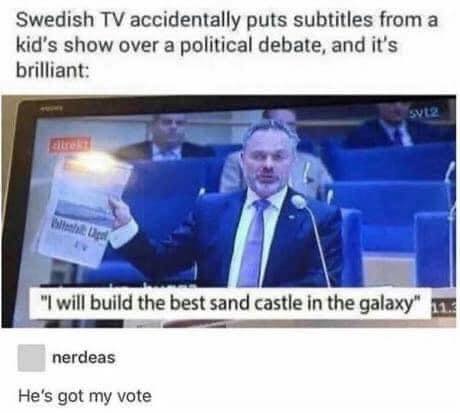 Primaries are going on, but which candidates will build the best sand castle in the galaxy?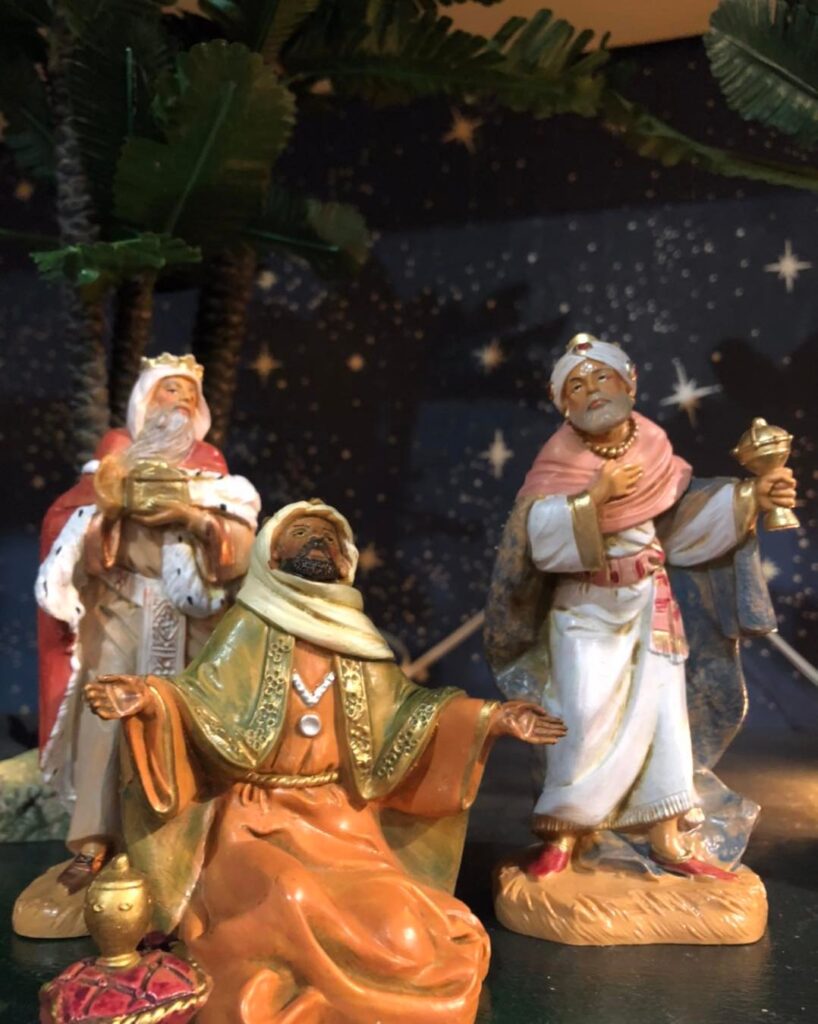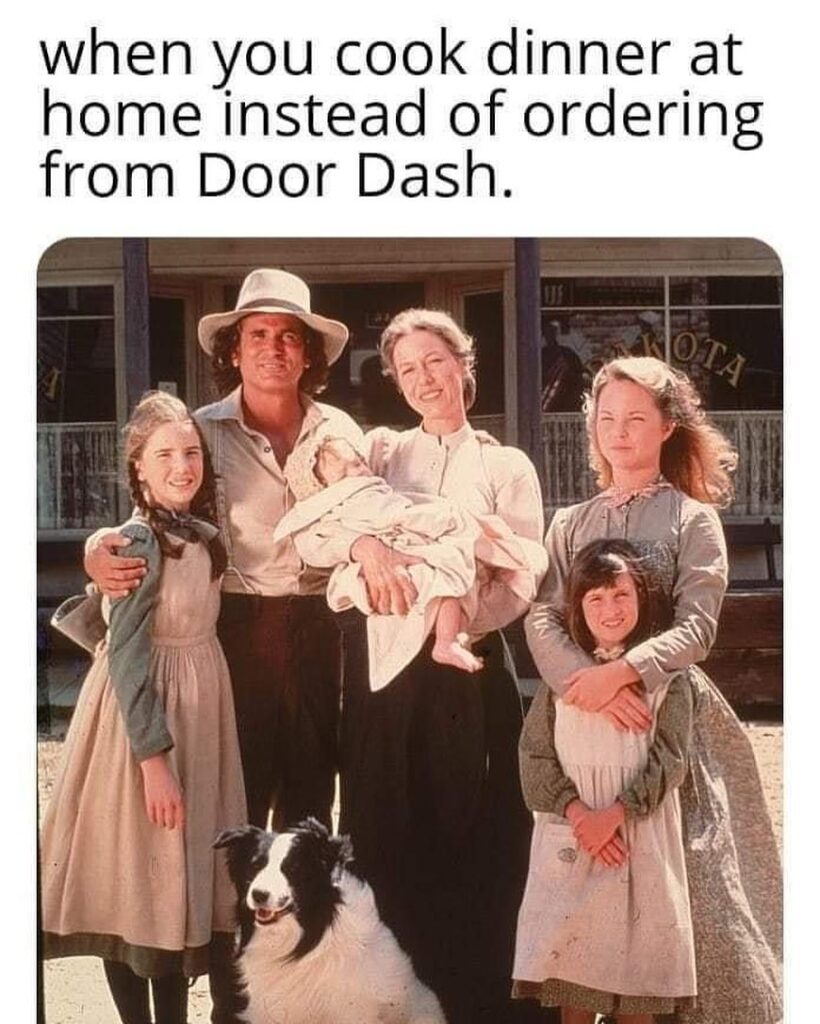 What's for dinner, Boerne?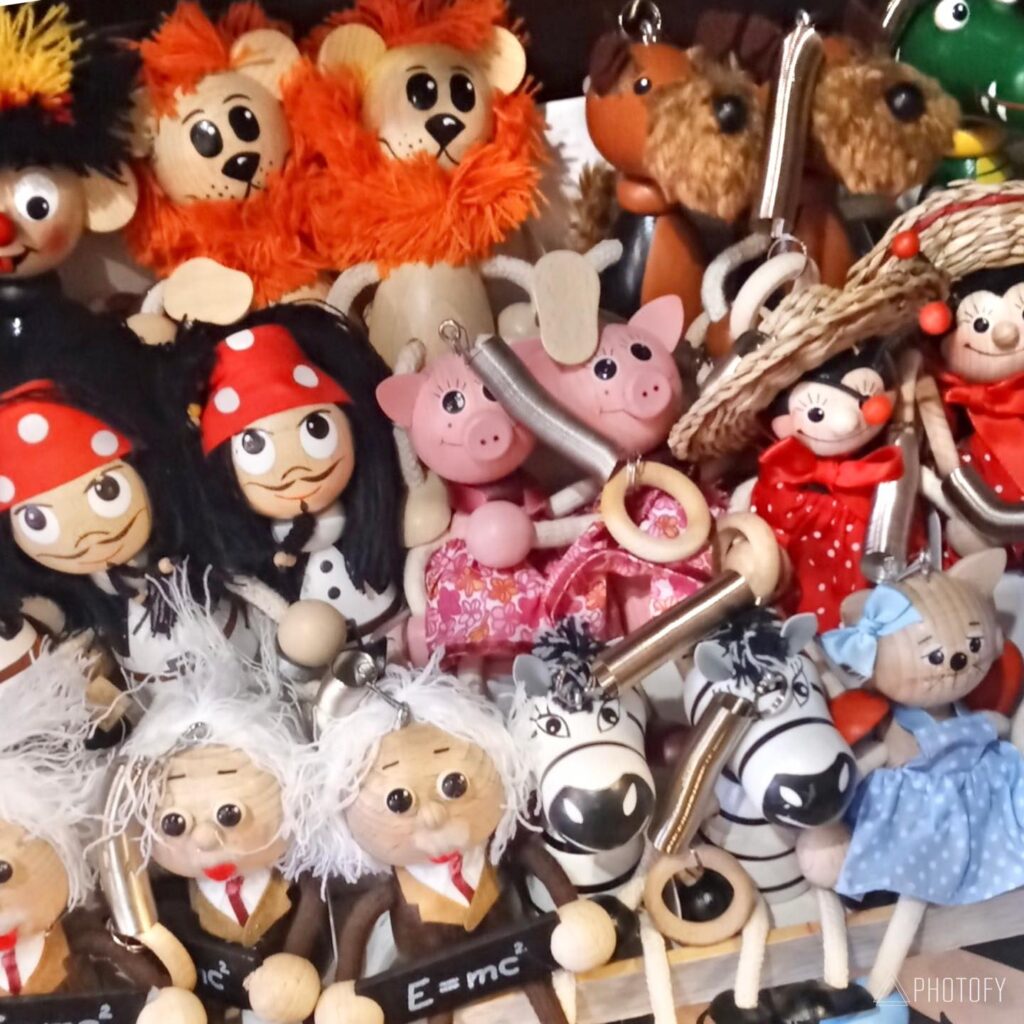 Our bouncies from Bavaria are back!
These beauties bounce off the shelves quickly. So, stop by soon to see our full assortment.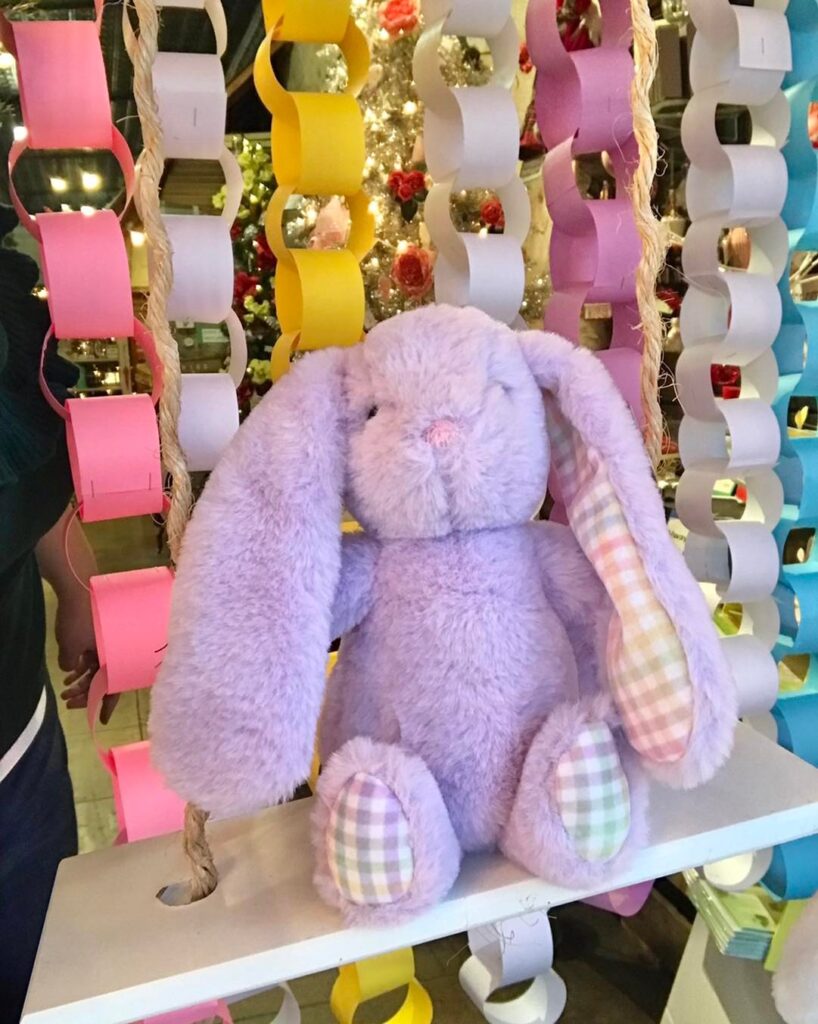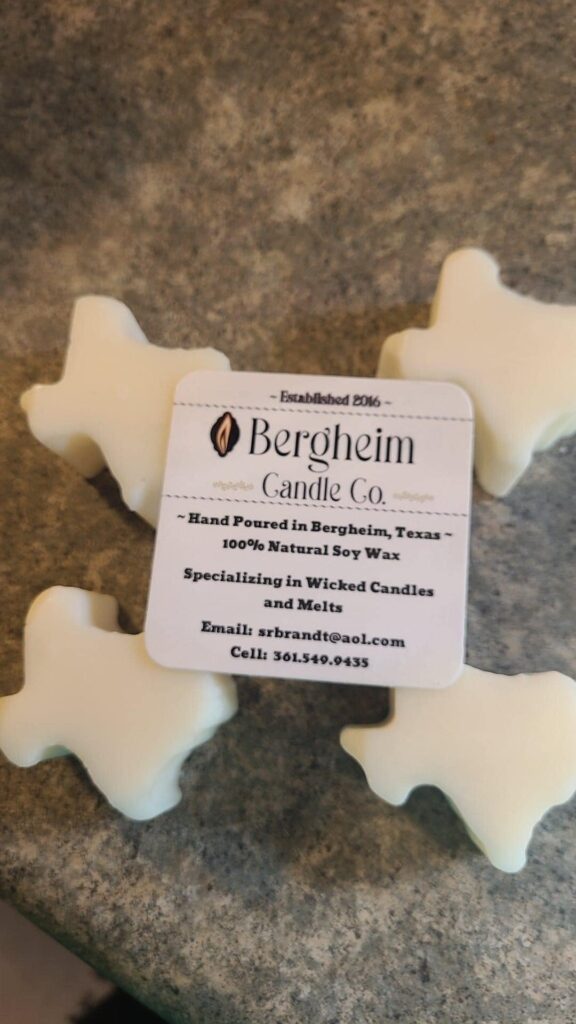 Another happy Christmas customer!
Christina Fincher says: These smell so good! Thank you!
Are your dogs barking?
Come check out our new pet socks that just arrived today!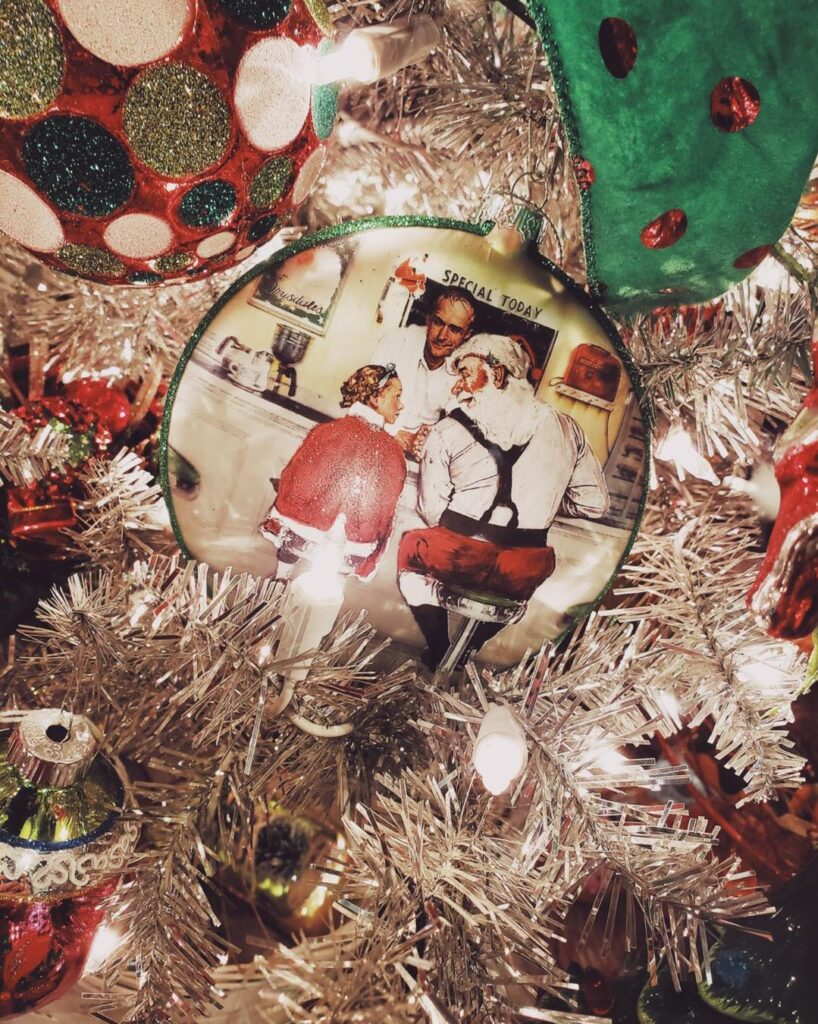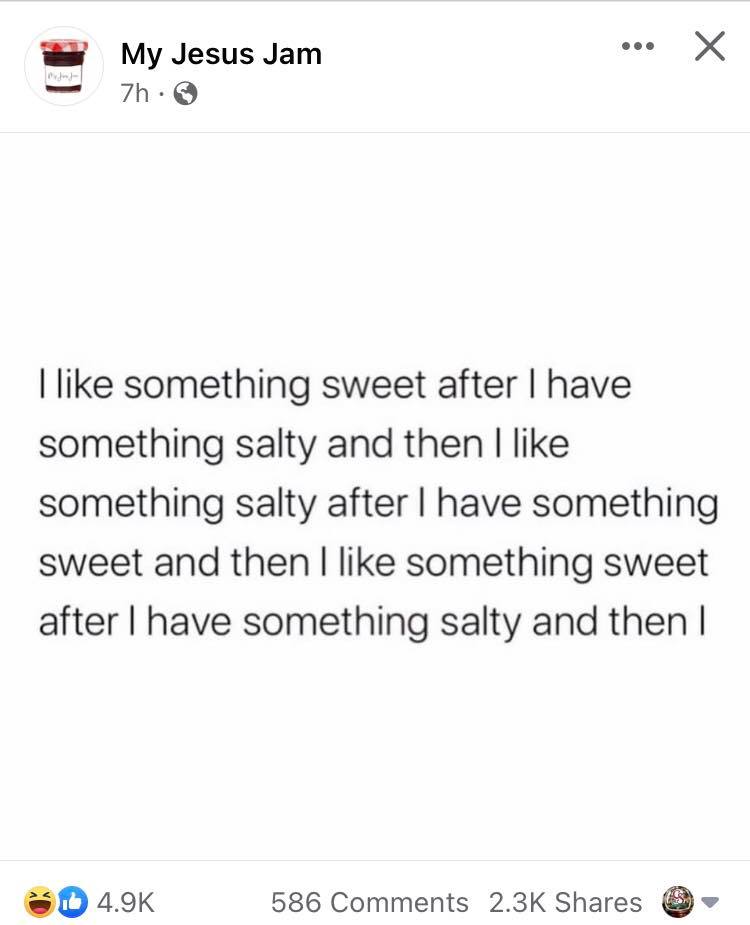 My second highest priority for Sunday activities is…What am I gonna eat?
Image credit: My Jesus Jam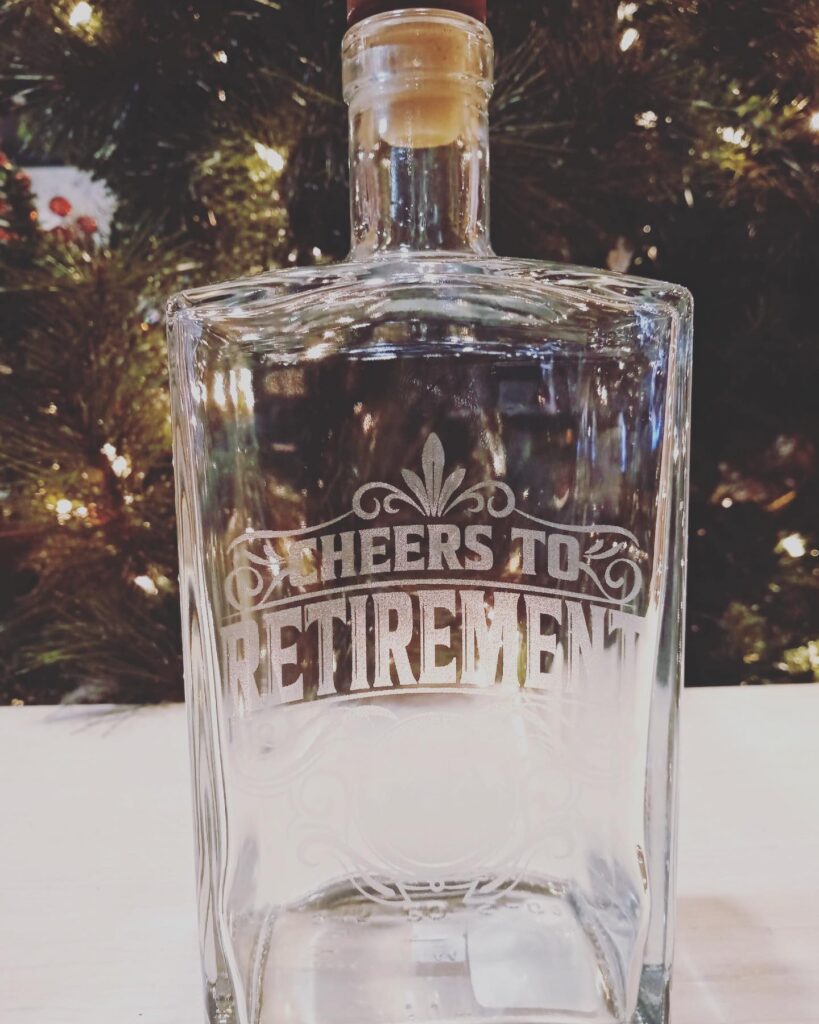 Where everybody knows your na-a-ame!
Looking for a good retirement gift? We've got the perfect thing!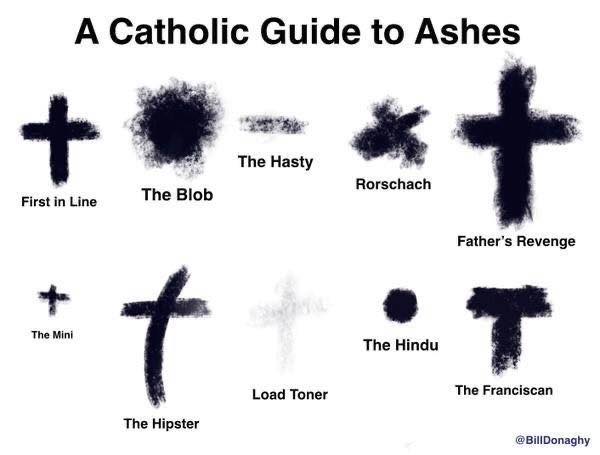 We just want all our non-Catholic friends to be informed as they see all the masses after their Masses, if you get our drift.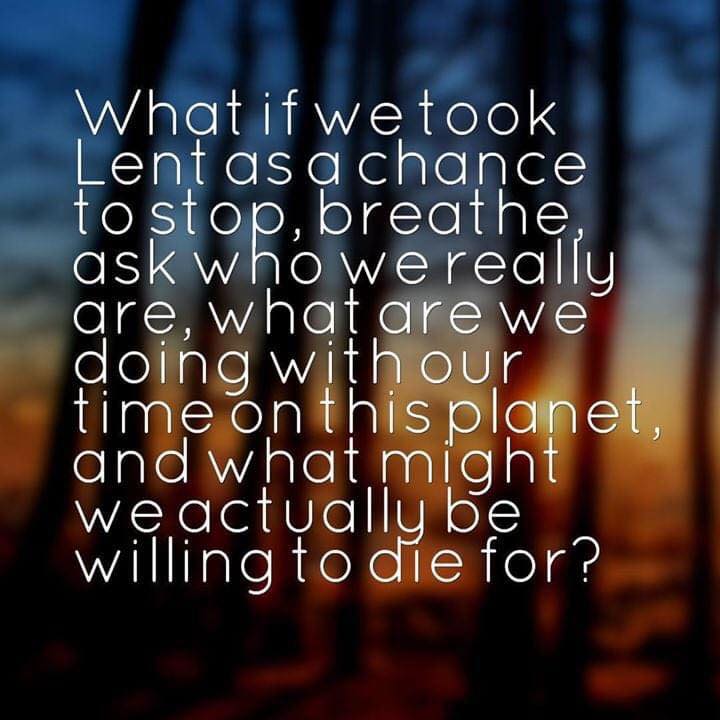 Today is the beginning of Lent, and a very special season at The Christmas Shoppe!
Without the spring holidays of Lent, Passover, Good Friday, and Easter Sunday, we wouldn't have such reason to rejoice at Christmas! Christmas, for us, is just the start of why we "celebrate always". Resurrection Sunday is the culmination.
Come "celebrate always" this Lent season with us at The Christmas Shoppe! We have just the thing to help you celebrate meaningfully.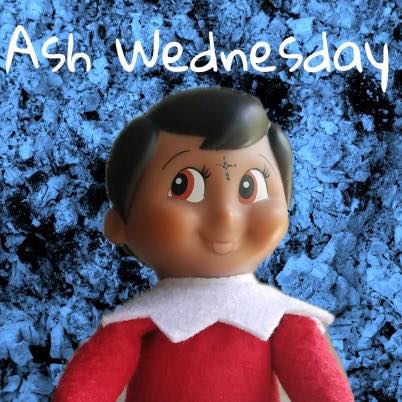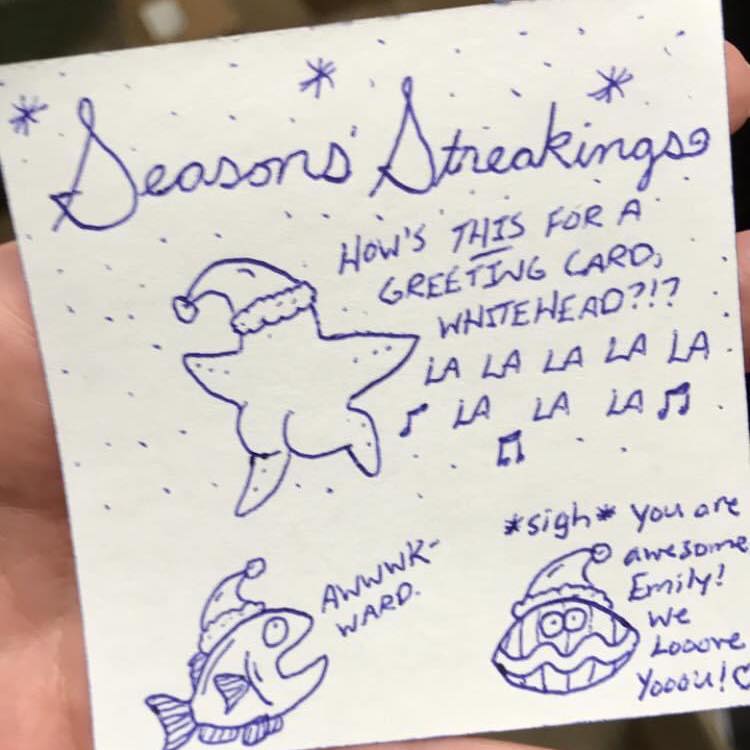 This lunch note from 3 years ago popped up in my memories.
Did you know Mr C writes me little lunch notes? They all feature a star fish by the name of Fabricio and his friends in the sea. I love them (my notes) and him (Mr C) sooo much that we turned the notes into greeting cards, including this very note!
Come by and check them out!
It's been a pretty exciting couple of weeks. Our new toys are sure to get you in that "Celebrate Always" spirit (I Thessalonians 5:16)! Hope to see you soon!
LOVE FROM,
S'MORE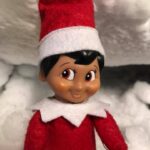 Want to see my past blogs?
CHECK OUT OUR BLOG ARCHIVE HERE
Want to be the first to see my future blogs?
Want to see what we are up to EVERY DAY?
FOLLOW US ON
TO BE SUPER UP TO DATE!