S'more Meaningful: Where are you, Christmas?
Hello, all my Christmas loving friends! Hello, all my friends who don't feel Christmas-y this year. I hear there are quite a few who are having a blue Christmas. I have a sneaky suspicion as to its cause this year, and I have some tips about finding Christmas again when it seems so far away and making it s'more meaningful.
After all, I am a year round elf on the shelf living in a year round Christmas store. I know all about losing that Christmas feeling…. and finding my Christmas spirit again!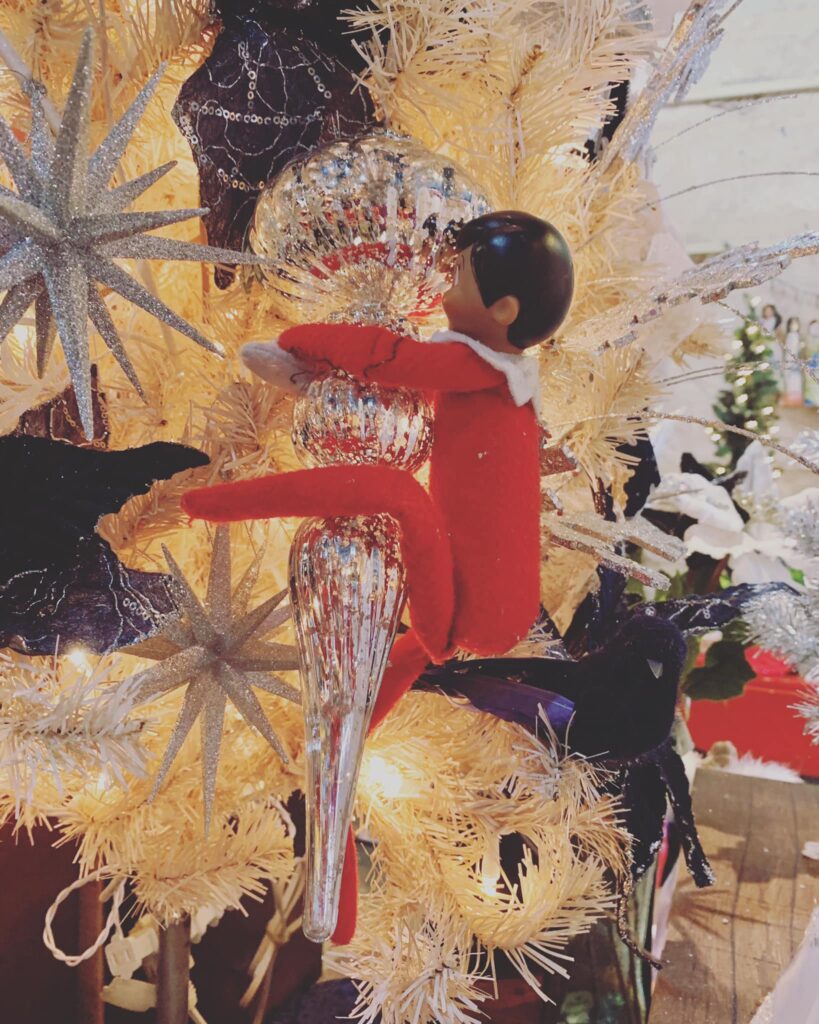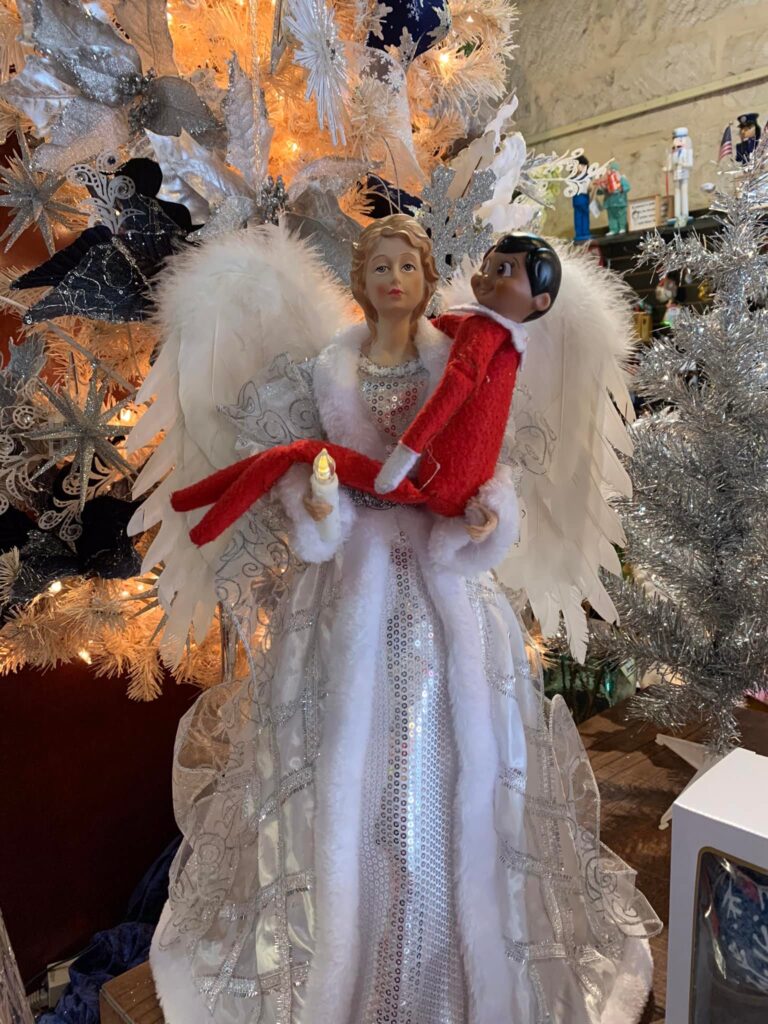 Blame Covid
It's not rude to point fingers if you are blaming a pandemic virus. Here's my theory: I think that because we couldn't do much of anything last year because of coronavirus, all the extra celebration this year is a bit overwhelming and exhausting.
Basically, even if you are just trying to get back to your normal holiday festivities, it may feel like too much this year. So, how can you battle these Christmas blues and make the holidays s'more meaningful?
Elf Tip No. 1: "The best way to spread Christmas cheer is singing loud for all to hear!"
You don't even need to sing loud, really. Just turn off the TV. Put down your phone. Maybe ask Alexa or your radio or CD player (do you still have a CD player?) to play some Christmas music. And, sing along! Or just sing acapella.
Don't worry about getting all the words right. Don't worry about singing well. Feel free to do it while you decorate or do dishes or fold clothes or wrap presents.
Then, pay attention to the words. I guarantee that feeling all that music rolling around in your mouth will help give you s'more Christmas cheer.
Elf Tip No. 2: Slow down
Like I said earlier, we aren't used to all this hub and bub after nearly two years of quiet. So, maybe take a step back and undo some of the trimmings and some of the plans. After all, the Bible says…
"Be still, and know that I am God."

Psalm 46:10
You have elf permission to skip some parties, decorate less, and avoid crowds. I know you feel the need to compete with the Griswalds and Buddy the Elf, but the truth is that even the Griswalds were stressed and Buddy the Elf was raised by elves (making him able to stay cheerful almost constantly, even with only 40 minutes of sleep).
Elf Tip No. 3: Remember why you are celebrating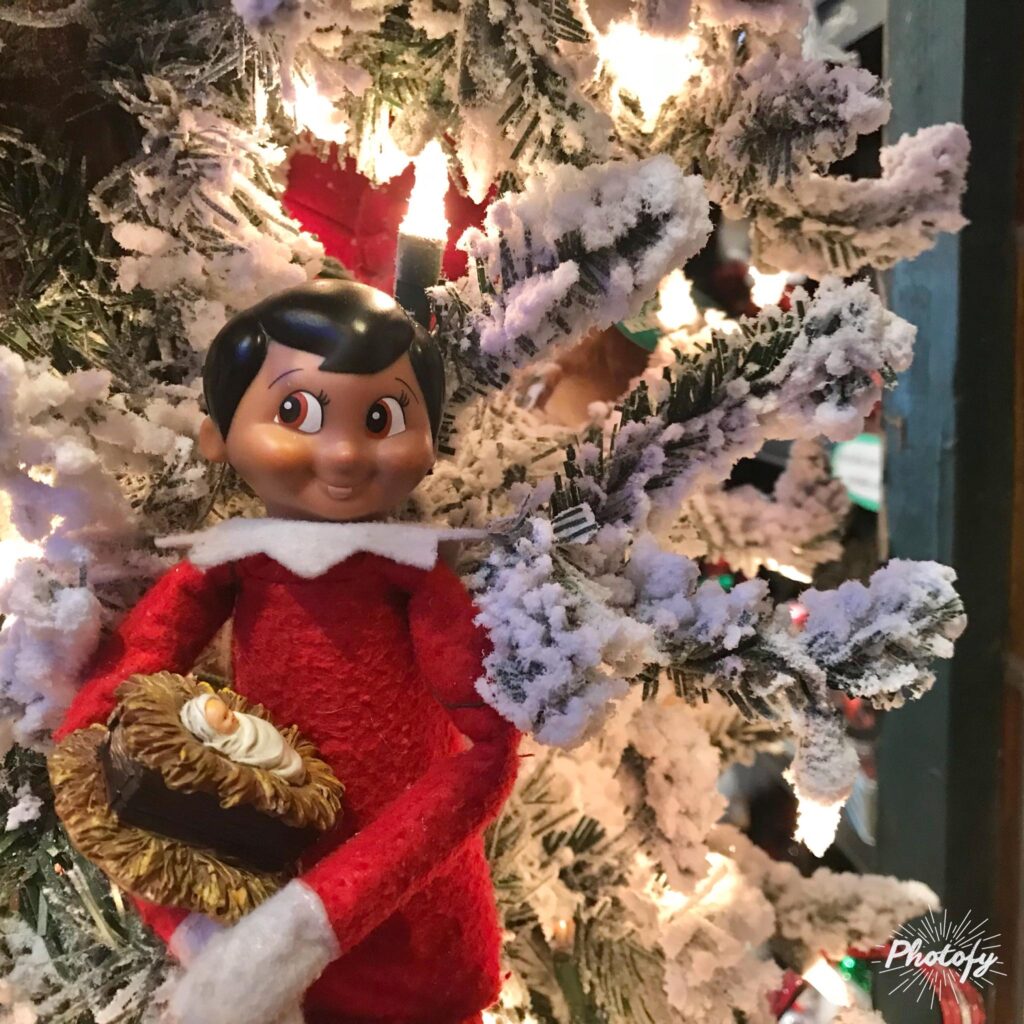 All elves know the reason for the season! All elves know to keep Christ in CHRISTmas!
I recommend doing a small advent devotional (just a few minutes a day) to keep your heart centered on the "tidings of great joy which shall be for all people…"
Talk about s'more meaningful!
Elf Tip No. 4: Gaze in wonder!
You see, it combines all the ideas above (except maybe the singing). Take a moment to feel the childlike wonder. There are so many ways to do this, too!
You can spend an evening driving through neighborhoods, gazing at homes decorated for the season. We recommend car passengers wear our fun groovy glasses to make each point of light look like a snowflakes or Santa faces or stars!
Spend an evening with the lights off and your tree lit for some quiet gazing.
Attend a Christmas concert or church service. Mr. and Mrs. C. love candle lit services.
Put in an old fashioned Christmas movie that captures some Christmas simplicity, like Miracle on 34th Street, White Christmas, It's a Wonderful Life, or A Christmas Carol.
Check out the walk through the Christmas light display set up at First Baptist Church Boerne. (You can find out s'more about this and several other local Christmas events on our Upcoming Holidays & Events page.)
Be sure to visit our store to gaze at all the beautiful trees we have decorated! Here are all of the trees we have decorated in store and for customers this year.
There's no need to do all of these ideas. It's been a hard couple years. Even Mr. and Mrs. C. have had a really hard year. (They would, in fact, love it if you kept them in your prayers this Monday when Mr. C. has another surgery.) Be gentle with yourself.
"You are a child of the universe. No less than the trees and the stars."

The Tertullian
I hope we have helped you have a s'more meaningful, s'more cheerful, s'more spirit-filled, "Celebrate Always" kind of Christmas (I Thessalonians 5:16).
LOVE FROM,
S'MORE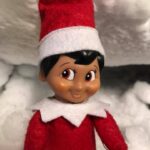 Want to see my past blogs?
CHECK OUT OUR BLOG ARCHIVE HERE
Want to be the first to see my future blogs?
Want to see what we are up to EVERY DAY?
FOLLOW US ON
TO BE SUPER UP TO DATE!