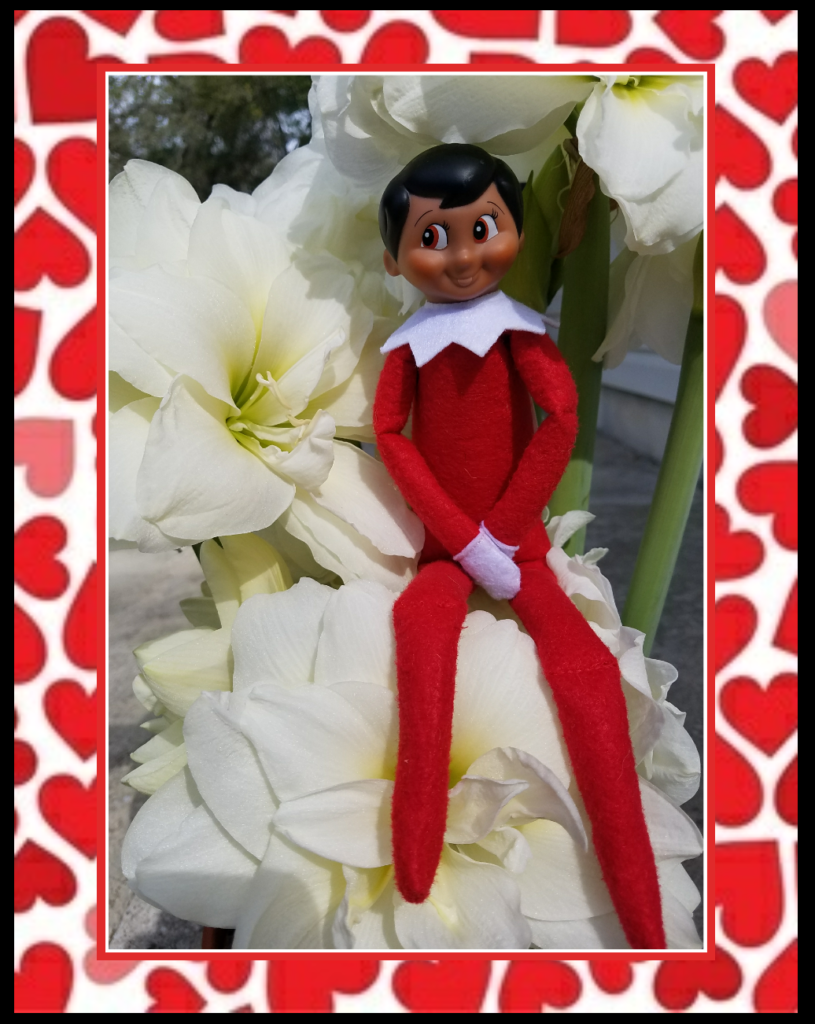 Hello fellow [Christmas] lovers!
Happy Saint Valentine's Day! 
I may be a Christmas Elf but I know a little about a lot. And I know we LOVE all the holidays here at The Christmas Shoppe. We also love helping our customers find a special gift for their loved ones!
S'more Meaning:
St. Valentine's Day falls on February 14th of each year. Although the name is Saint Valentine's Day, most people refer to the day as Valentine's Day. The history of Valentine's Day, and the story of its patron saint, is still a mystery. What we do know is that February has long been celebrated as a month of romance, and that St. Valentine's Day, as we know it today, contains vestiges of both Christian and ancient Roman tradition. But who was Saint Valentine?
The Catholic Church recognizes at least three different saints named Valentine or Valentinus.
Grab a box of chocolates and join me for a quick story time. The general consensus of origin is this:
It was originally a day to celebrate Saint Valentinus, who performed weddings for soldiers who were not allowed to marry. He was imprisoned for this, as well as for ministering to Christians. Saint Valentinus wrote a letter to the daughter of his jailer before he was executed. His letter was signed "From your Valentine". He was buried on February 14th. After St. Valentine was buried, Julia, the daughter of his jailer, planted an almond tree with pink blossoms near his grave. The almond tree today is a symbol of lasting friendship and love.
Valentine's Day was not associated with romantic love until the middle ages. By the 1700s in England it began to resemble the Valentine's Day we know today. At this time lovers began to express their love with gifts of flowers, candy and cards, which were called "valentines".
S'more Fun Facts:
On Valentine's Day every year, there are at least 36 million heart shape boxes of chocolates sold. The first Valentine's Day candy box was invented by Richard Cadbury in the late 19th century.
There are approximately 50 million roses given on Valentine's Day around the world.
At least 9 million people buy their pets a gift on Valentine's Day.
Valentine's Day is the second most popular day of the year for sending cards, second only to Christmas. There are approximately 1 billion Valentine's Day cards exchanged every year in the U.S. alone.
Approximately 27 percent of those who buy flowers on Valentine's Day are women. The other 73% are men. (And approximately 15% of those women send flowers to themselves.)
There are enough candy hearts made each year to stretch from Valentine, Arizona to Rome, Italy, and back again. The number of these candy hearts produced is approximately 8 billion. Speaking of Italy, every Valentine's Day, the city of Verona receives approximately 1,000 letters that have been addressed to Juliet.
The phrase to wear your heart on your sleeve has historical meaning. In the middle ages young people would draw the name of their valentine from a bowl. They had to wear the name on their sleeve for one week.
In Roman mythology, Cupid is the son of Venus. Venus was the godess of beauty and love.
In the middle ages, superstition said that if you were single, you would end up marrying the first single person of the opposite sex that you met on Valentine's Day.
This Day in History:
In 1537, King Henry the Eighth declared that February 14th was a holiday.
1803 Chief Justice John Marshall declares that any act of U.S. Congress that conflicts with the Constitution is void.
In 1855 Texas is linked by telegraph to the rest of the United States, with the completion of a connection between New Orleans and Marshall, Texas.
On Valentine's Day, 1876, Alexander Graham Bell applied for his telephone patent.
1912 Arizona was admitted to the Union as the 48th state.
1919 United Parcel Service forms
Penicillin was introduced on February 14th in 1929.
In 1931 The original "Dracula" film starring Bela Lugosi as the titular vampire, is released.
1950 USSR & China sign peace treaty.
1962 US 1st lady Jacqueline Kennedy conducts White House tour on TV.
In 1980 the 13th Winter Olympic games open in Lake Placid, New York.
1985 "Whitney Houston" debut album is released.
In 1999 41st Daytona 500: Jeff Gordon wins (161.551 MPH).
2010 59th NBA All-Star Game: East beats West 141-139 at Arlington, Texas.
2018 you narrowly escape a disaster because you forgot a gift for your Valentine. You went to The Christmas Shoppe and bought an epic gift saving the day! (See gift ideas on my previous blog!)

Love each other today & every day! See you at The Shoppe! I love YOU!
~S'more the Elf
Previous S'more Blog ~~~~ Next blog coming soon!
We are oh, so social! Follow us on Facebook, Pinterest, and Instagram!
Get the latest S'more Blog in your email by clicking HERE!