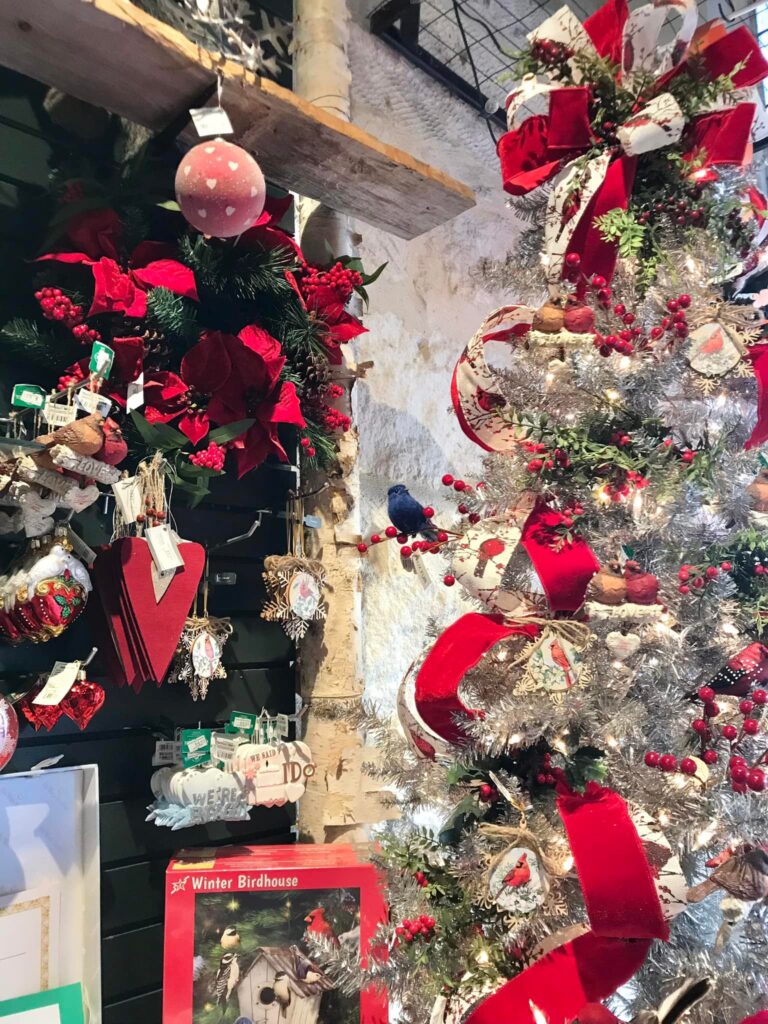 We're counting down to Christmas 2022, and we are looking back to our Twitterpated Tree from last year!
Get it?
Twitter-pated! We combined our always popular cardinals and birds with all things love-y dove-y and hearts.
To truly make this a showstopper, we swerved away from the all-natural and used a silver tinsel tree as our palette. Let me tell you how red velvet ribbon just pops on this baby.