Time for the S'more Update: Breaking News!

S'more the Elf reporting some late breaking Christmas Shoppe news in our S'more Update. We've had a busy couple weeks in the store. So, you won't want to miss a bit.
Post Party Weight Gain
A certain reporter elf would like to formally thank everyone who attended my… uh… HIS 116th birthday party on June 26th.
I ate so much cake! And pretzels! And, I drank so much Mulled Cider Punch that my nightly flights to the North Pole are taking a bit longer… I'm a bit heavier than normal.
Everyone loved the balloons from Haute Air.
The cake and cupcakes from Rosey at Salty & Sweet were a big hit! They were so pretty, we had to tell people that they could eat them.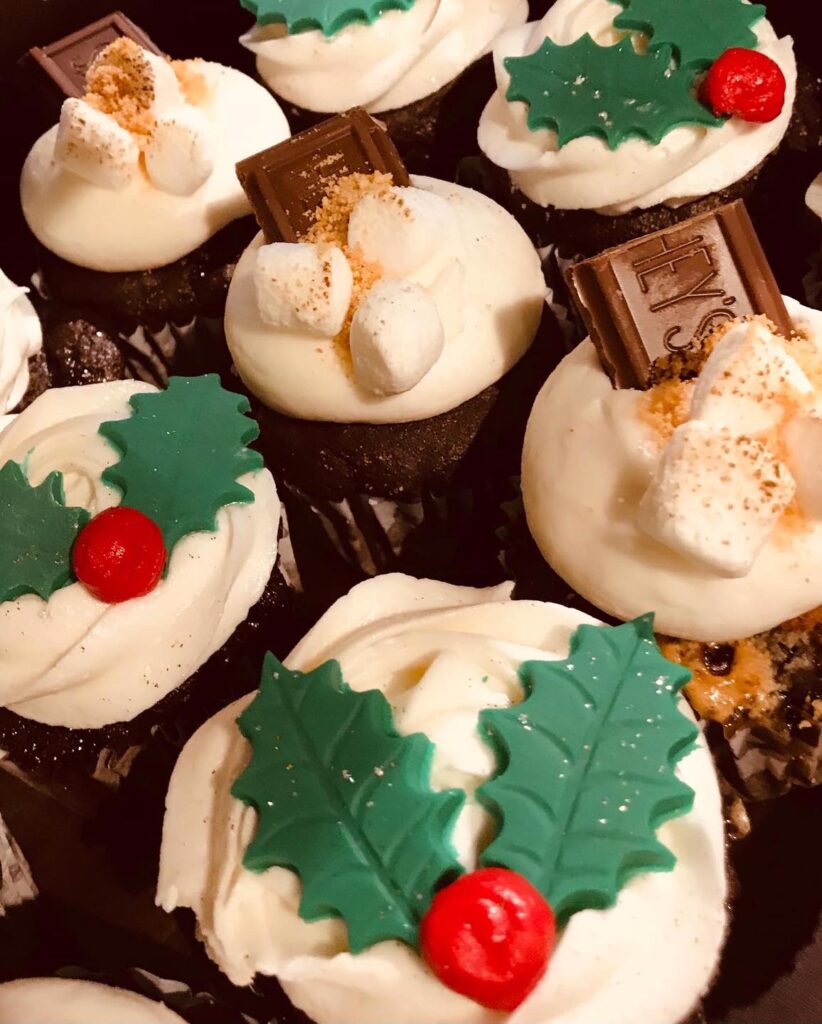 Mrs. C. was happily surprised that a lot of people asked for her recipe for the Mulled Cider Punch. So, we printed it out in the afternoon.
In case you missed grabbing a copy (or just weren't able to attend the party), Mrs. C. added the recipe to our website for your enjoyment.
Mulled Cider Punch
Back in Stock Report
The shop is in the throws of mass shipment season, but not all of our items are new! Some are items that sold out in record time. So, we are already receiving second (or third!) shipments of these local favorites:
Always Near Cardinals
Scratch & Sketch Books
Adopt a Friend sets
"Shimmer" Snow Globes
Gift Bags
Greeting Cards
Candles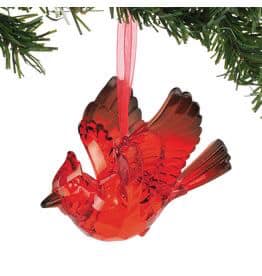 New News
You probably know that we are receiving Christmas items every day right now… as I mentioned, it's the season of receiving shipments. But, did you know we are getting some new stuff that is NOT for Christmas?
Yup, we are excited about our new styles of stuffed animals. They are so soft and cute!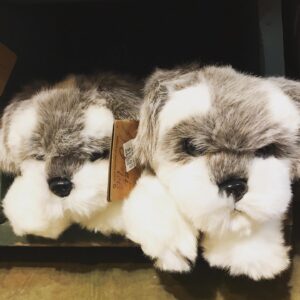 We, also, are starting to display our new Halloween items. Plenty more is coming, but we won't move it to the front of the store until August. If you love Halloween and want to shop it RIGHT NOW, be sure to go all the way to the back of the store to see what is in stock.
PLUS, we are about to switch out half of our Kerusso Christian t-shirts for new styles. We did a few posts on social media to pick the new styles. Those who liked and commented were a BIG help.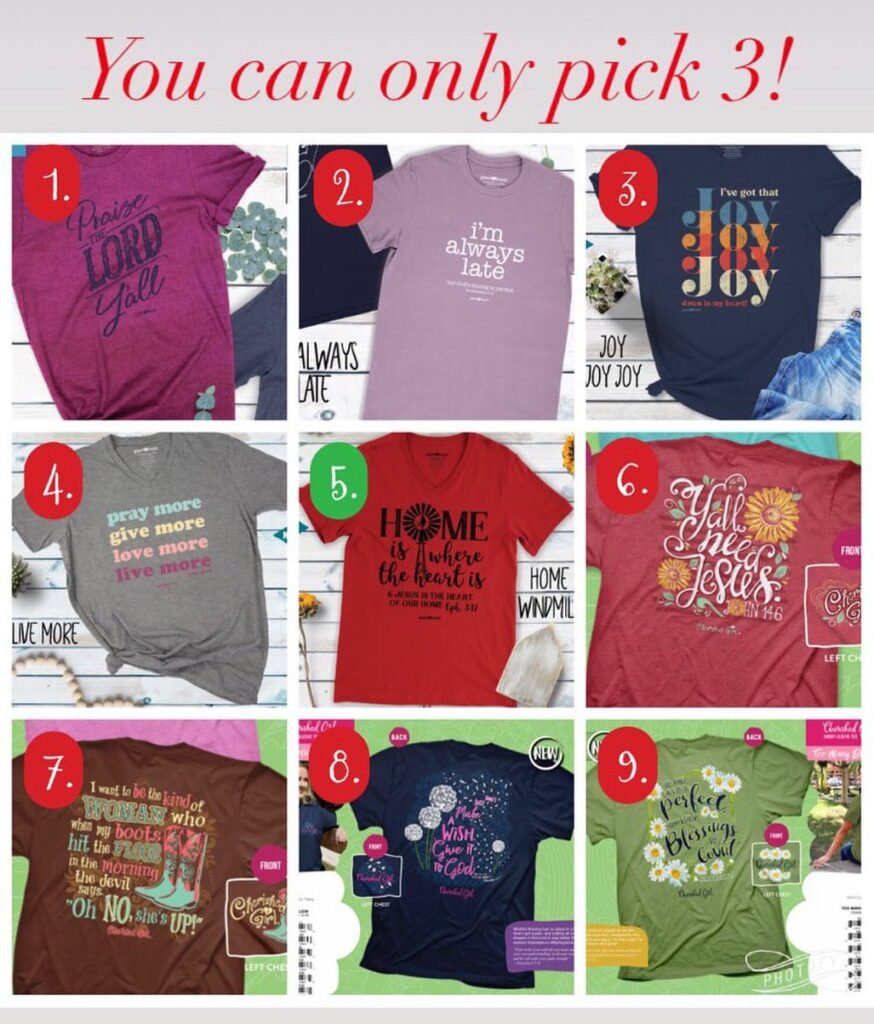 In fact, the mail just arrived with two big boxes of those new Kerusso shirts!
Lastly and most importantly, we just introduced a new line of cards by Mr. C. himself! They are SPECIAL!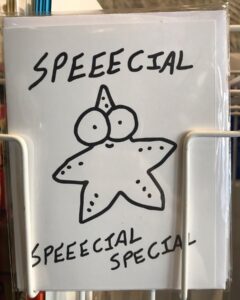 July Giveaway Report
In celebration of The Christmas Shoppe's 25th Anniversary Year, your favorite shop in the world (The Christmas Shoppe) is doing a monthly giveaway – on or about the 25th of the month.
The winner is chosen from random drawing. Shoppers get an entry for every day they (you) come in and make a purchase of $25 or more. The more you shop, the more opportunities to win.
Last month, Mrs. C. consulted with some random shoppers to see what they would most be interested in winning. The vast majority reported a love for Texas themed items. Check it out below! This gift set is worth about $400!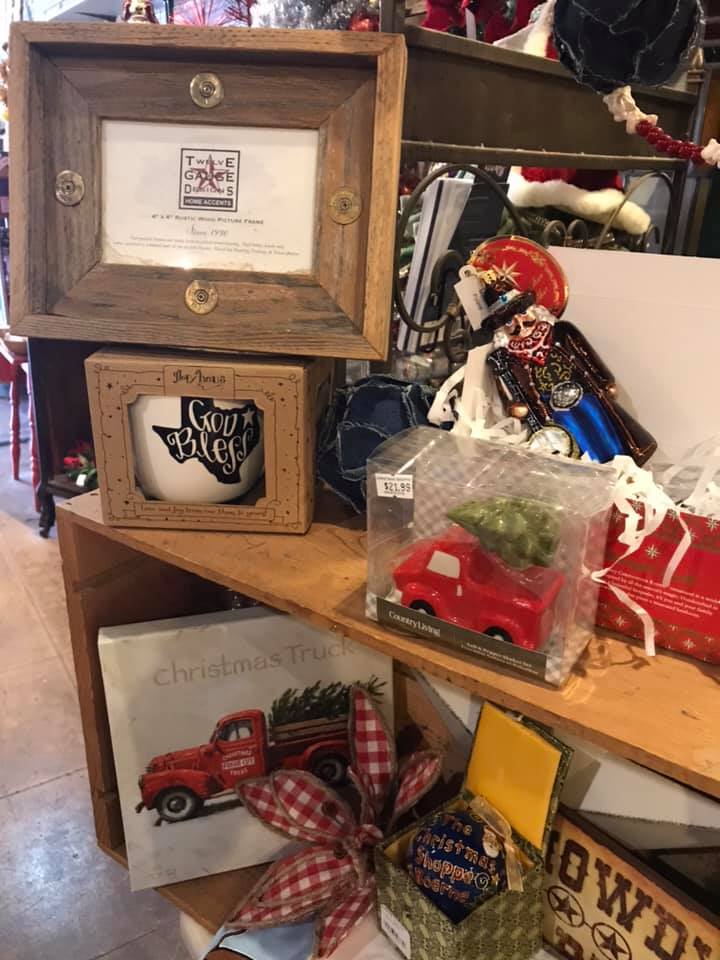 Fourth of July Celebrations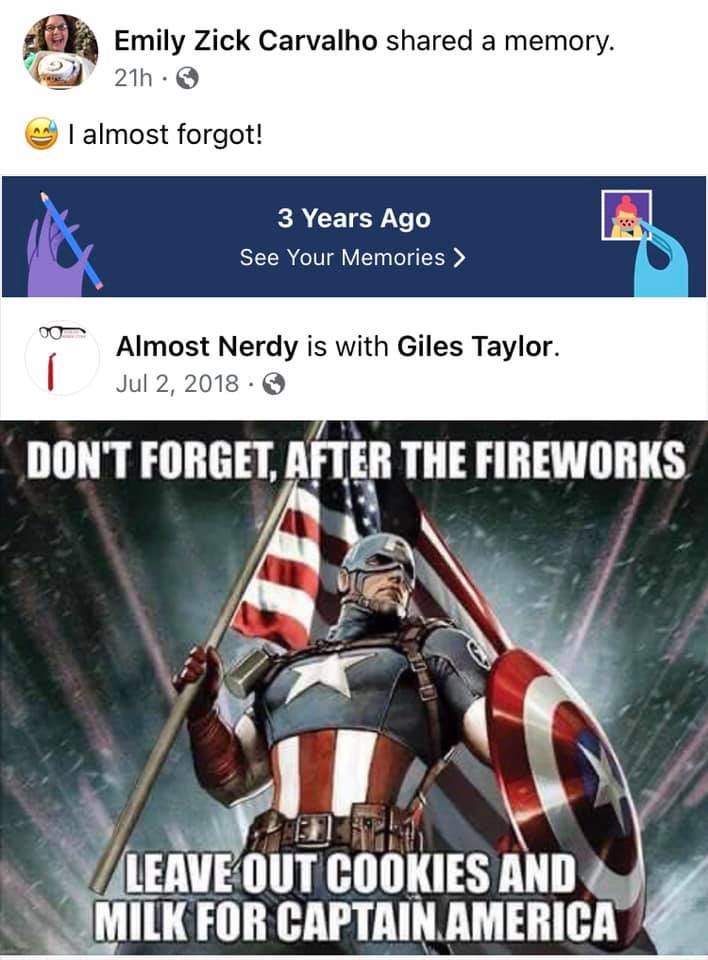 We shared some explosive fun on social media in honor of the holiday.
I – your beloved elf – even performed the National Anthem. You can find it HERE on YouTube. You're welcome.
The Christmas Shoppe is even celebrating Christmas in July with a BIG 50% off table. In fact, you may want to save the date for our…
Virtual tour of the sale table on Facebook Live this Saturday at 5pm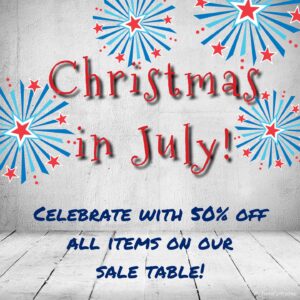 Jim Shore Live
Speaking of Facebook Live, we have some exciting news to share for all our Jim Shore collectors.
Saturday, July 31st Jim Shore (himself!) will host a Facebook Live Holiday Celebration at 10:00 am ET (9:00 am our time) to share his latest introductions for Christmas. He will be showing off a 2021 Limited Edition Santa figure and ornament that is only available in select stores including OURS!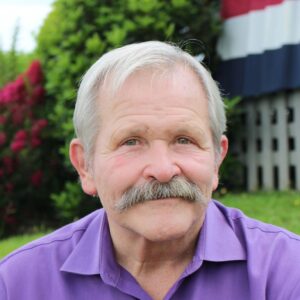 We know you will love it and want to come in soon to purchase in person.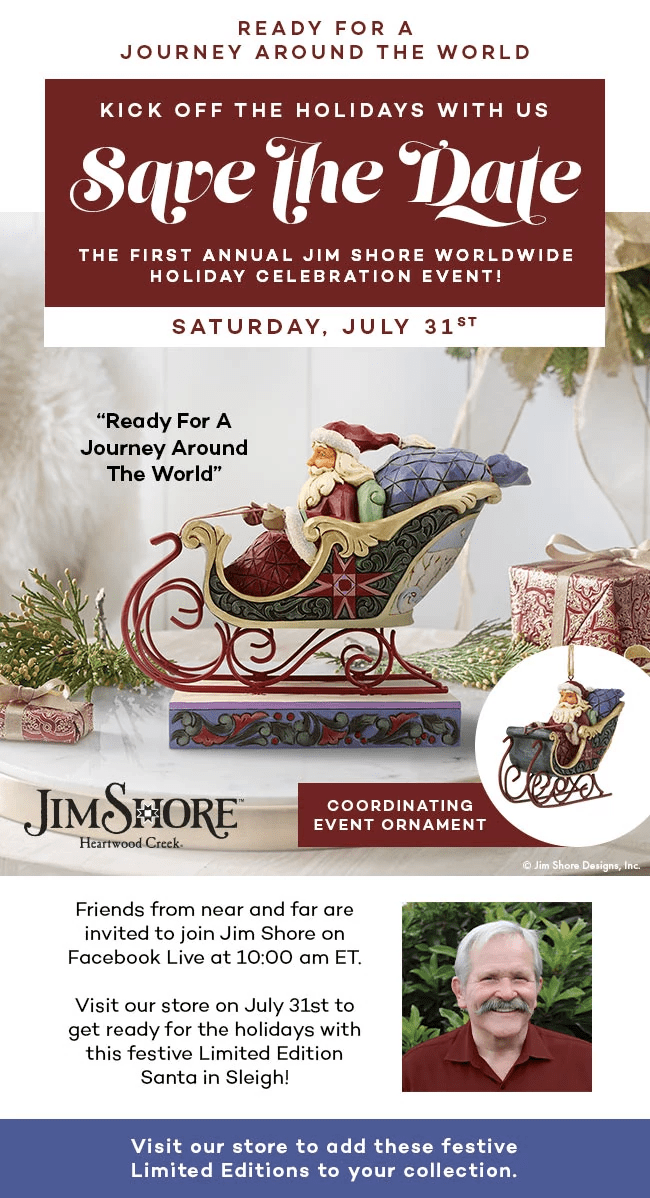 Well, that about wraps things up here at The Christmas Shoppe news desk. Join us again next time for the S'more Update.
LOVE FROM,
S'MORE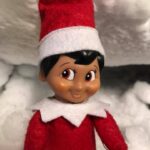 Want to see my past blogs?
CHECK OUT OUR BLOG ARCHIVE HERE
Want to be the first to see my future blogs? 
FOLLOW US ON
TO STAY UP TO DATE!