S'more to Love: Plans for the new year
Hello, all my Christmas loving friends! It's that time of year where we elves look at how last year went (epic!) and what we can do at The Christmas Shoppe so you find even s'more to love in 2022.
As always, we would love your input. Feel free to email Mrs. C. directly at christmas.elves@gvtc.com with any ideas. We will definitely try our best to make your dreams a reality.
S'more to love in store!
You know what I mean… Here's what we have planned for this year to find in the store. (LOL – I'm so punny.)
Afterall, last year was our 25th anniversary. So, we tried to pull out all the stops to wow. That meant MORE trees, MORE themes, and focusing s'MORE on what you love.
This year there will be even s'more to love in the store because we are planning a themed tree for each and every major holiday. These trees will hopefully be up about a month before their holiday, and while they will be discounted right after their holiday (like normal), the sales will only last about a week. Whyyyy??? Because they will continue to be on display and evolve with new merchandise all the way through Christmas.
Our Valentine's Tree is already up and amazing! Here's a little sneak peek. Honestly, window photos are really hard for me to do. I'm only 10 1/4 inches tall!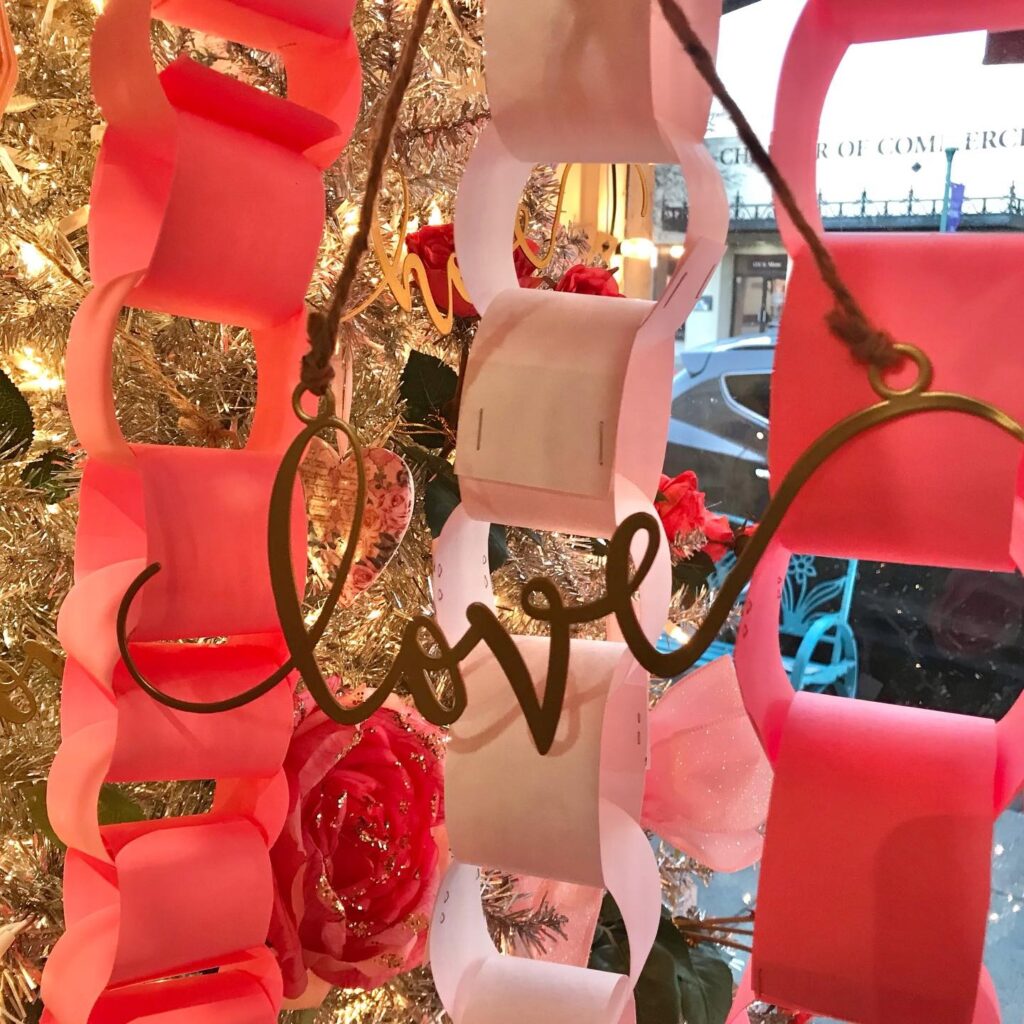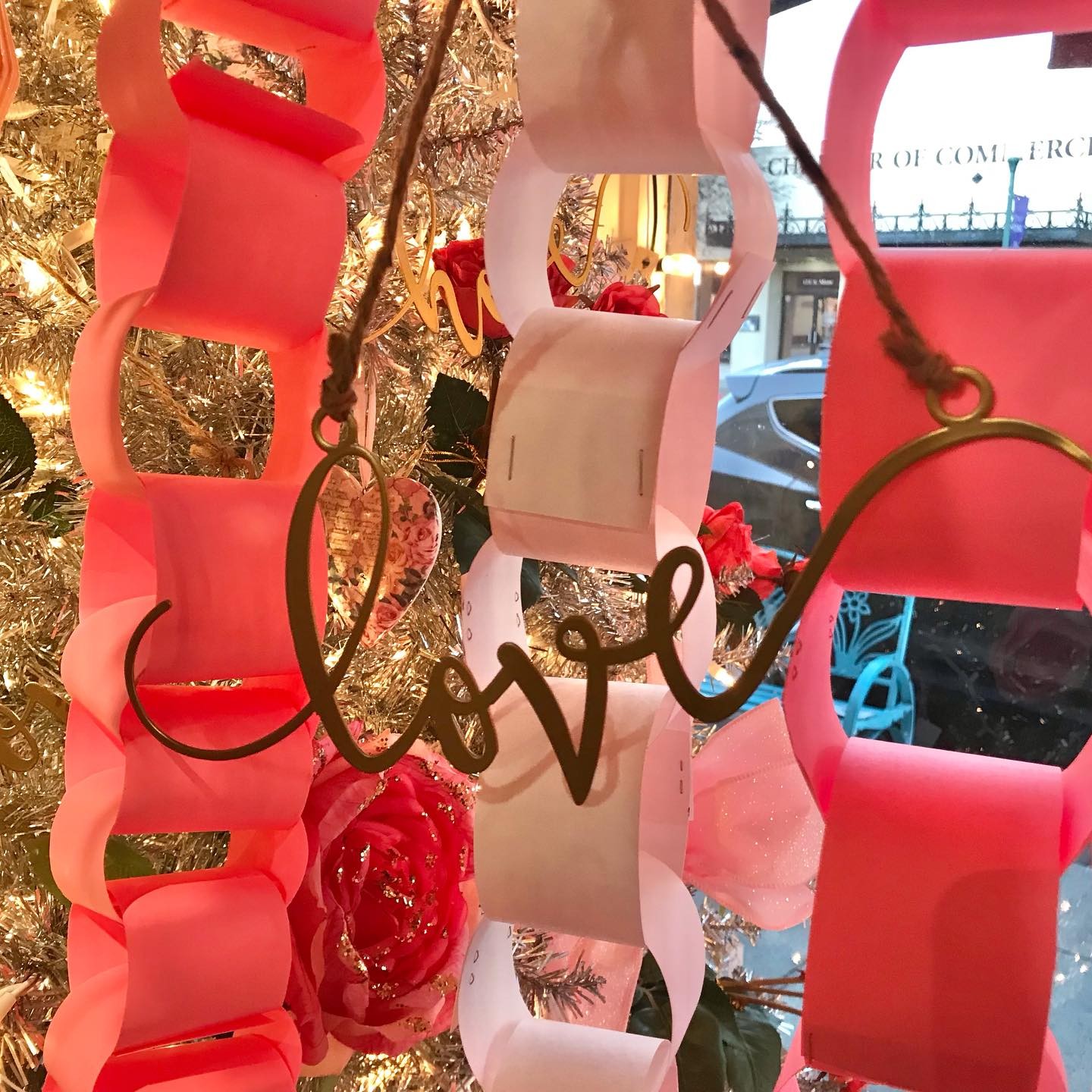 S'more to love online
Our online store has been growing this year, and we will definitely keep that up this year. If you are not local (most of our blog readers are), send Mrs. C. an email at christmas.elves@gvtc.com. We are thinking we need a blog specifically for our online shoppers. You would get regular updates about what's been newly added to our online store.
Right now we have tons of cool stuff in our online store, including:
Department 56 village
Jim Shore figures
Mark Roberts fairies and figures
Christopher Radko ornaments
Pet ornaments, pet socks, pet pajama pants
As our new stuff starts arriving, we are planning to add:
Easter items
MORE pet themed ornaments and gifts
Halloween items
Kerusso shirts
fun socks
MORE ornaments across bunches of lines, like Old World and Glory Haus and Kurt Adler
fun mugs and wine glasses
and MORE!
S'more to love in our blog!
Of course, I want you to get the best out of your time spent reading my blog. I know that not everyone does Instagram or Facebook. Some of you are like me… old fashioned. We like letters, not those fast little posts.
So, I will be sharing some of the highlights from our recent posts on social media here at the bottom of each blog. It's the "What's been happening!" section. If you don't like it, give us an email (christmas.elves@gvtc.com).
Also, I had a cool idea. If you want to know when specific lines arrive in store, just tell us! We are going to create an email list just for those notifications. Just email Mrs. C. at christmas.elves@gvtc.com and tell her what you want to be notified about. It could be anything!
Boston Terriers
Snowpinions
Gingerbread
Harry Potter village by Department 56
German made items
We will create our email lists based on your specifications. You can be on as many lists as you like. You may be the only one on a particular list. It's all up to you. The emails will be short and sweet, maybe a photo or two, just to let you know if new inventory has arrived.
What's been happening!
Here's what's been happening on social media that you may have missed. (We're just trying this out. So, if you don't like this section, let us know!)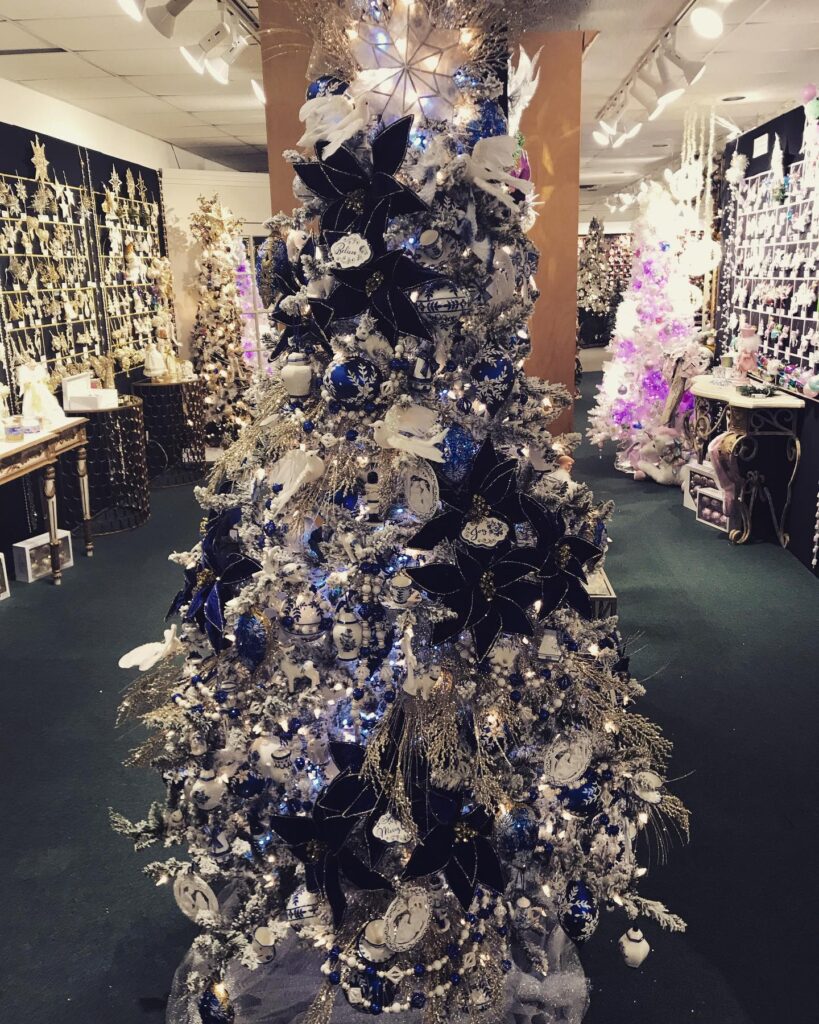 We'll have a blue Christmas again this year!
Yup. Hanukkah decorations will be paired with our smaller version of this tree.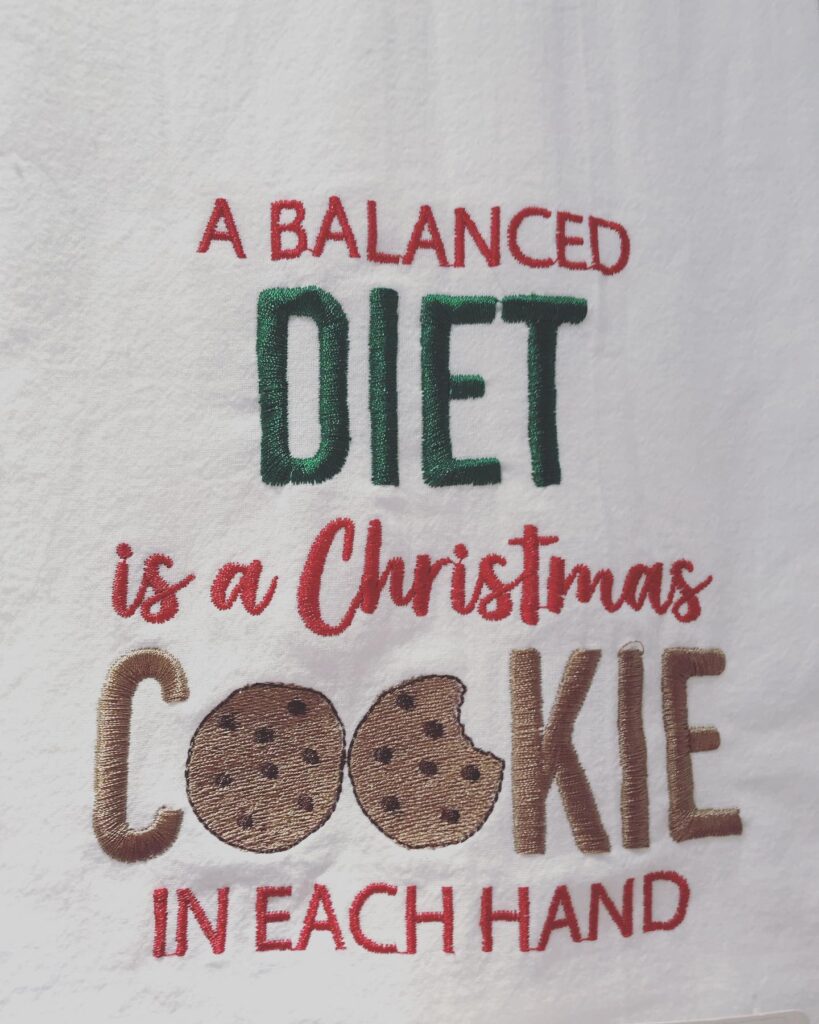 Market highlights!
We're bringing the funny again in 2022.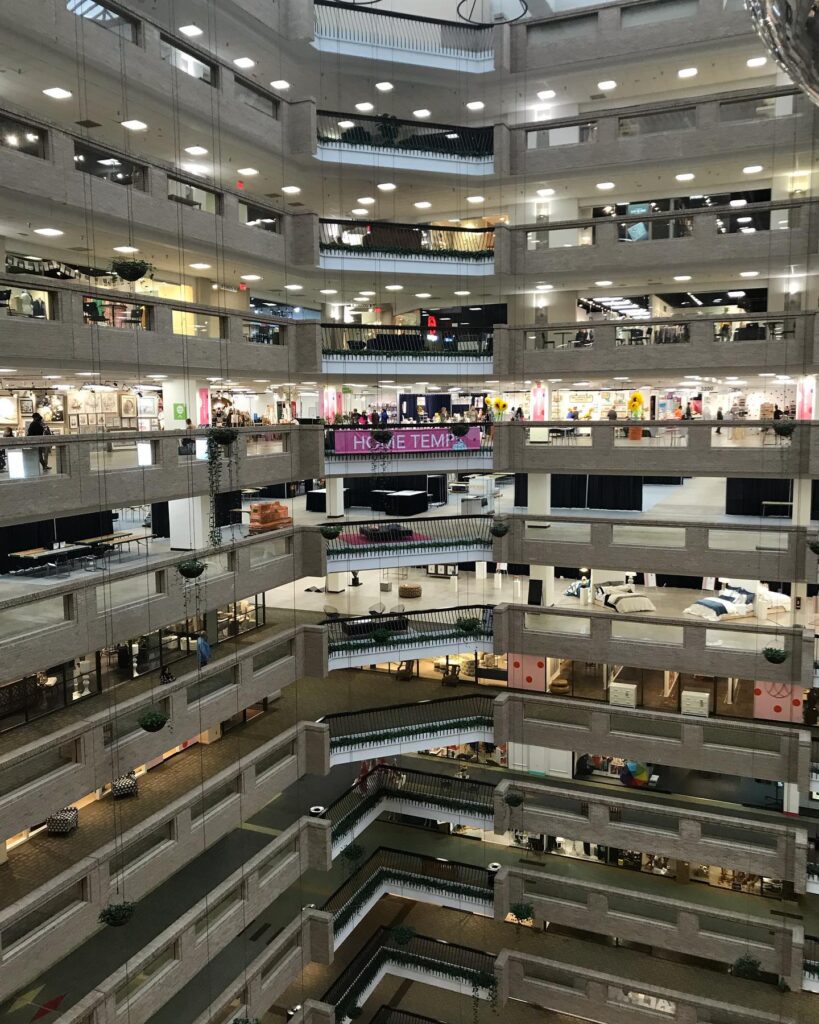 View from the Top!(I mean the temps)
Yup. Today's my last day at Market until March. So, I am scouting for new lines.
My family always asks how big is Market… Four huge buildings. That's how big.
I have to park quite a ways a way.
I do it for you, you holiday loving peeps. I do it all for you.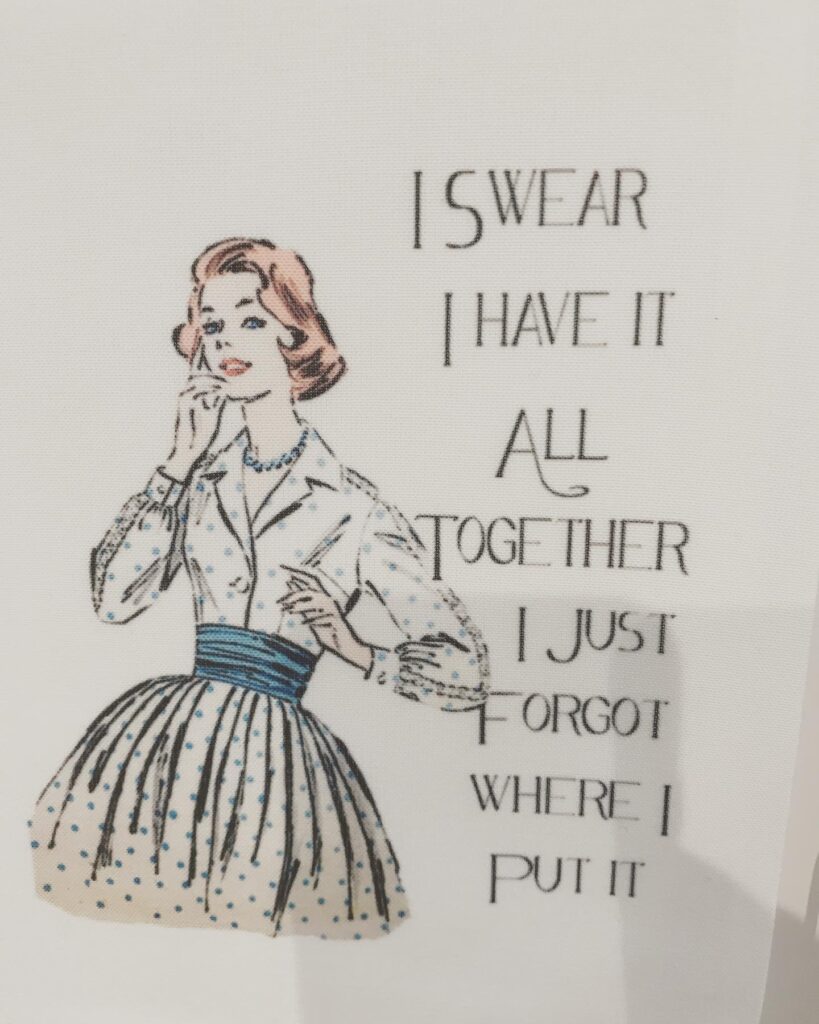 You know we love all things vintage and full of sass. However, we try to find functional items.
This fabulous kitchen towel line was at Market today, but they are NOT functional. They are much like me and do NOT do the dishes.
Like me, they are just too pretty for hard work.
What do you think? Love it? Or Leave it?
I'm back from Market, and it looks like everyone has been taking advantage of our big after Christmas sale…
The shoppe looks empty. Figures like this Halloween Peanuts trick or treaters look lonely.
That's okay! I just ordered heaps of fabulous new inventory! And, some will be arriving soon! I just couldn't wait. So, as brands start arriving, our selection of sale items will start being limited.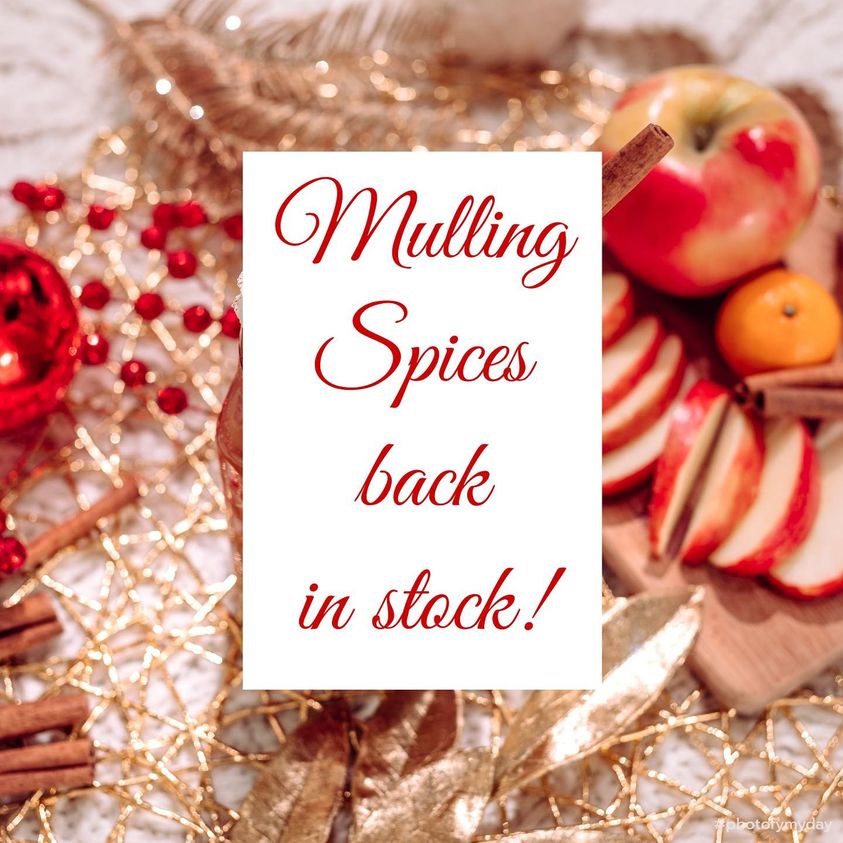 Well…. Better late than never!
Our delicious, specially crafted mulling spice is back in stock, and I think you need something warm to drink in all this cold January weather.
Just mix one package into one gallon of simmering apple juice or one spoonful per cup.
It's the perfect get well gift, housewarming gift, birthday gift, thinking of you gift, or Galentines gift when paired with juice or wine and a fun mug.
Happy Gifting! Happy Hosting! Happy Drinking!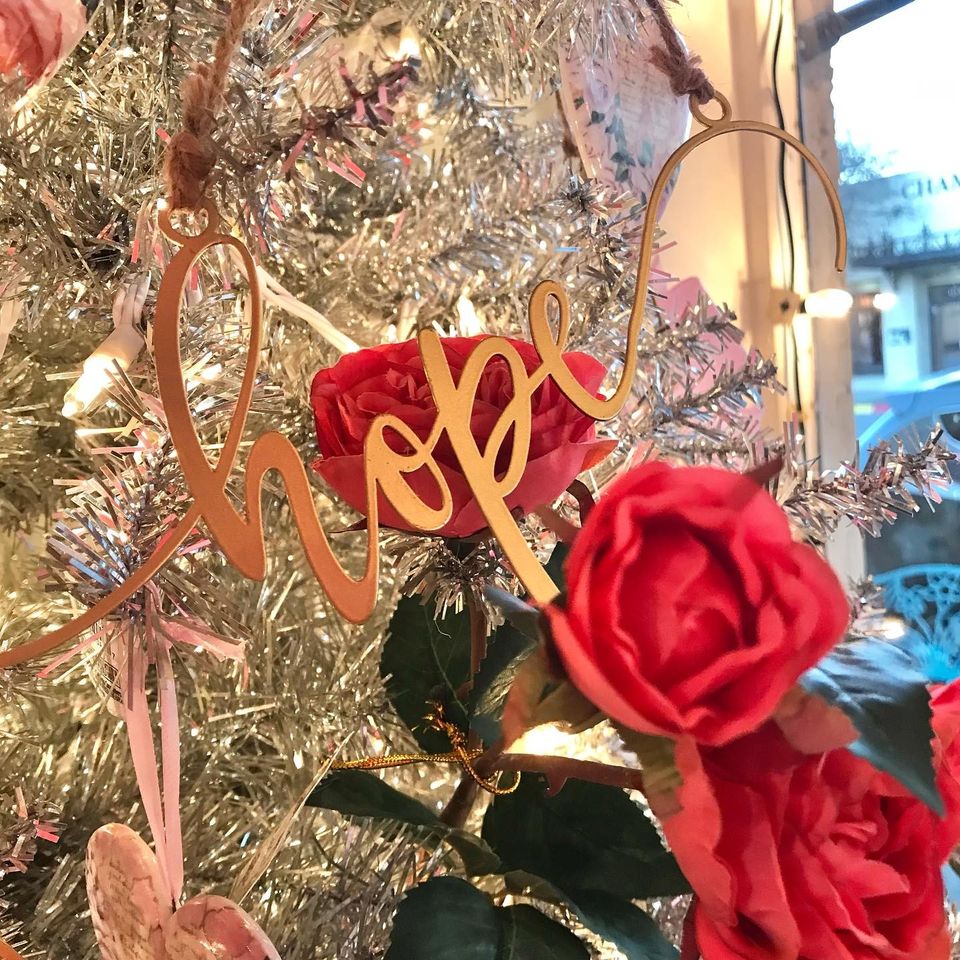 Love is in the air… and in our front window!
Valentine's Day is just a month away, and we think these beautiful gold script signs look pretty either on a Valentines tree or on the neck of a gifted wine bottle.
Happy Gifting from The Christmas Shoppe!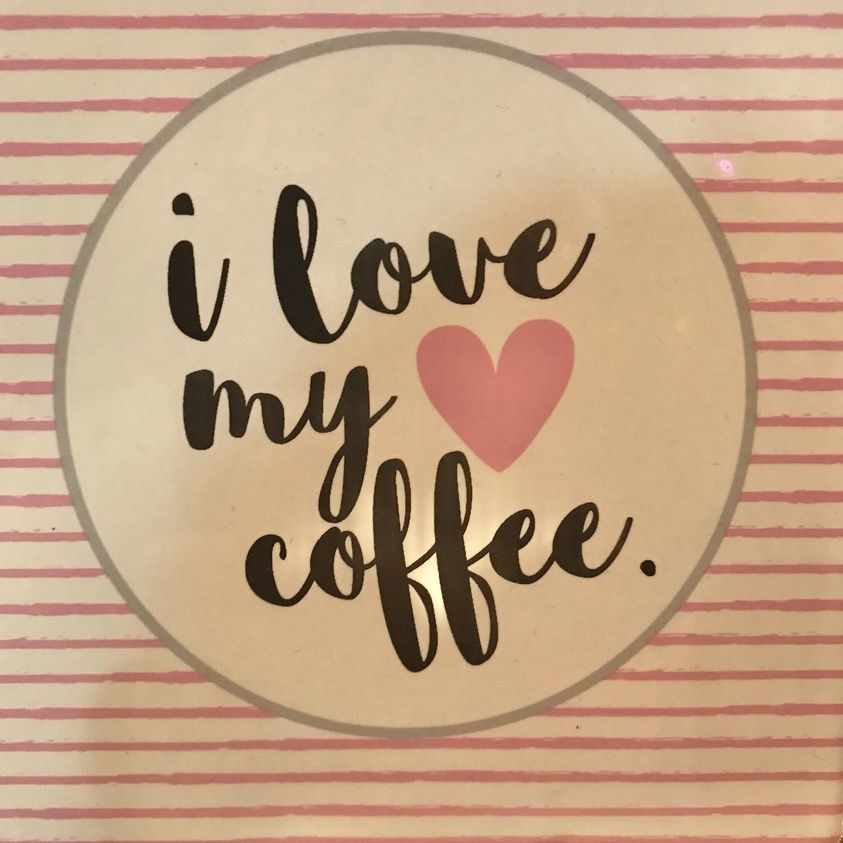 Valentines aren't only for couples.
Tag a friend who is in a serious relationship with coffee.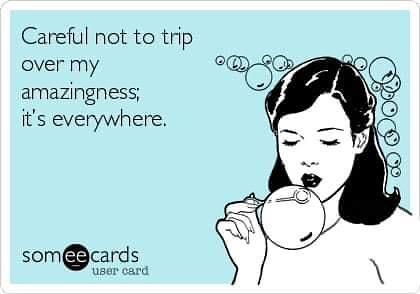 With all our new inventory flooding in…juggling inventory counts and new displays…keeping the After Christmas Sale going strong…and their focus on hospitality to all our sweet shoppers….
The jolly elves of The Christmas Shoppe all deserve the Thumbs Up Award!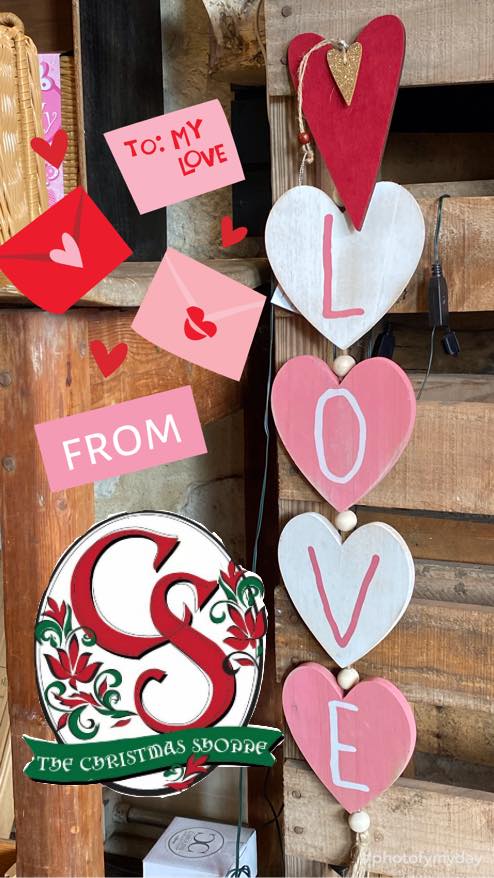 We loooove you!
And, we have the perfect ways to show the love… by helping you show the love to others.
We have:
Valentine's cards
Cute lovey wall hangings for your front door
Stuffed animals and toys
that only need a pretty bow
Fun signs
Faux Roses
Wine bottle ties
And more!
Looking for more great ideas? Be sure to check out @visitboerne 's stories on Instagram for other gifts available around town.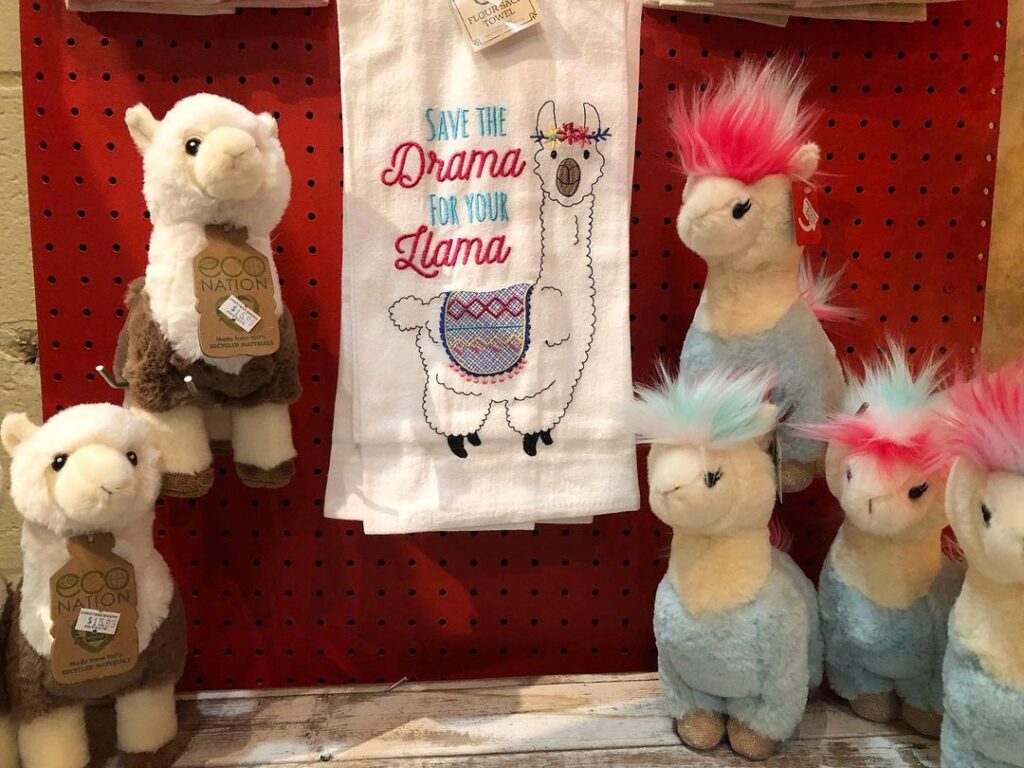 Save the drama for your llama!
New inventory is already arriving.
I hope we have found s'more for you to love about The Christmas Shoppe. It's all about helping you to "Celebrate Always" (I Thessalonians 5:16).
LOVE FROM,
S'MORE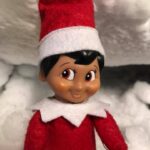 Want to see my past blogs?
CHECK OUT OUR BLOG ARCHIVE HERE
Want to be the first to see my future blogs?
Want to see what we are up to EVERY DAY?
FOLLOW US ON
TO BE SUPER UP TO DATE!