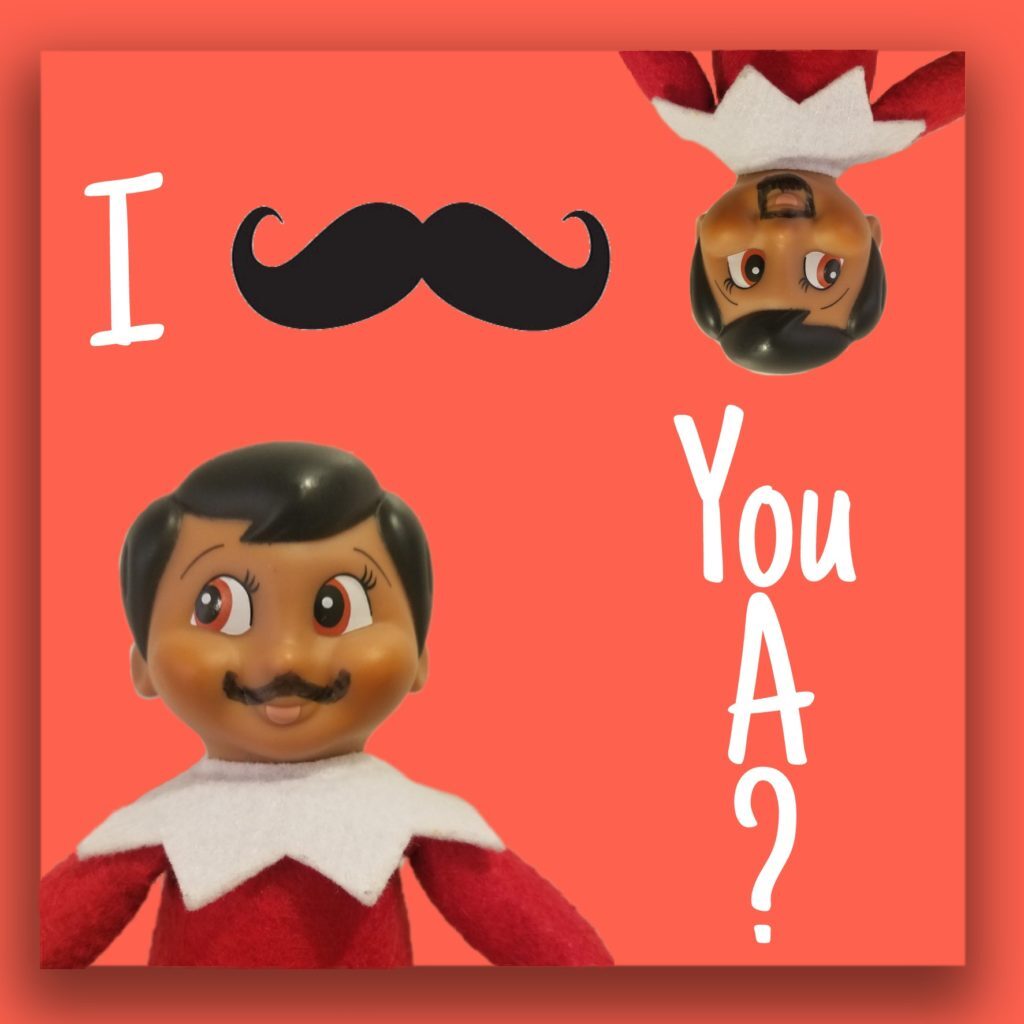 Hello Fellow Father Lovers!
S'more the Elf here!
I MOUSTACHE YOU A QUESTION!
Do you like my goatee!? 😉
I use Duke Cannon's Best Damn Beard Oil & well, the name says it all. Perfect for a super cool stache too. You can get yours at, you guessed it, The Christmas Shoppe. We have great gifts for you, Dad! And your dad too! Ha! Some are even ON SALE!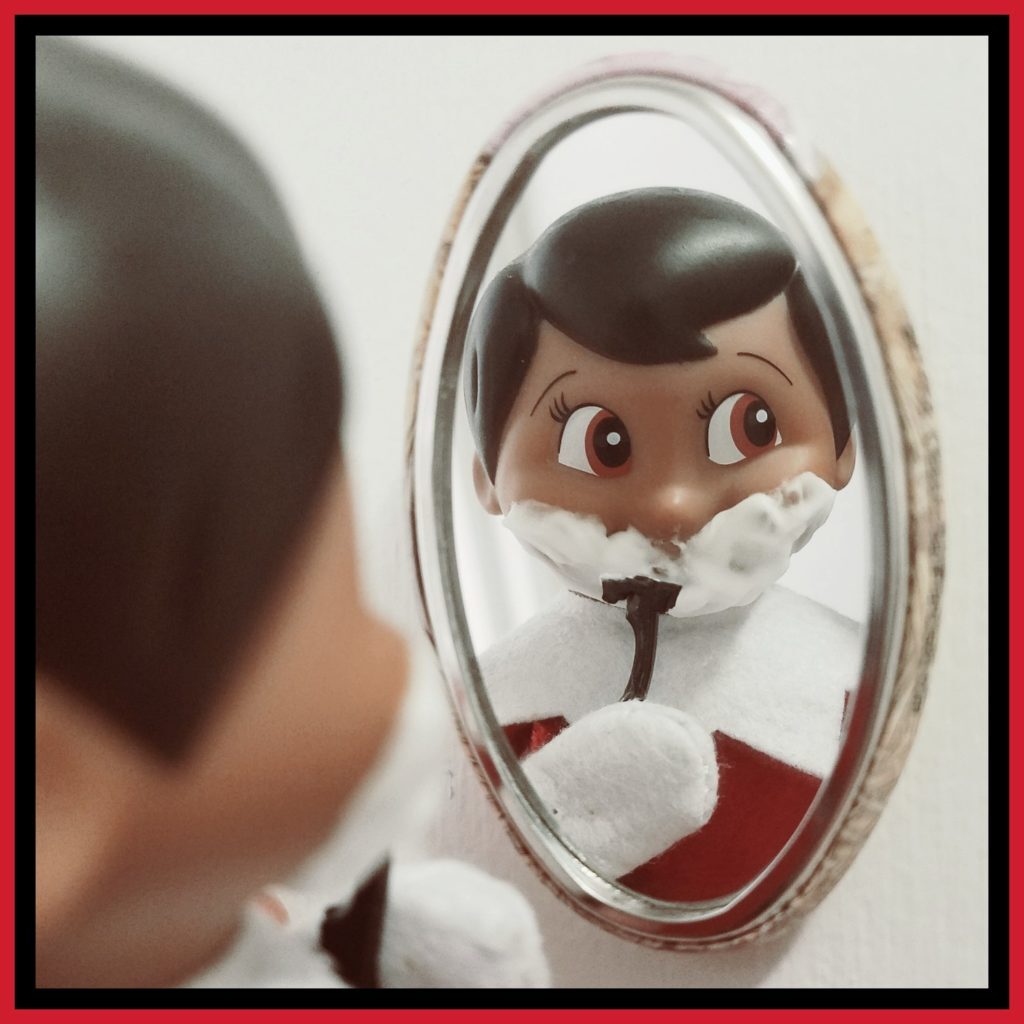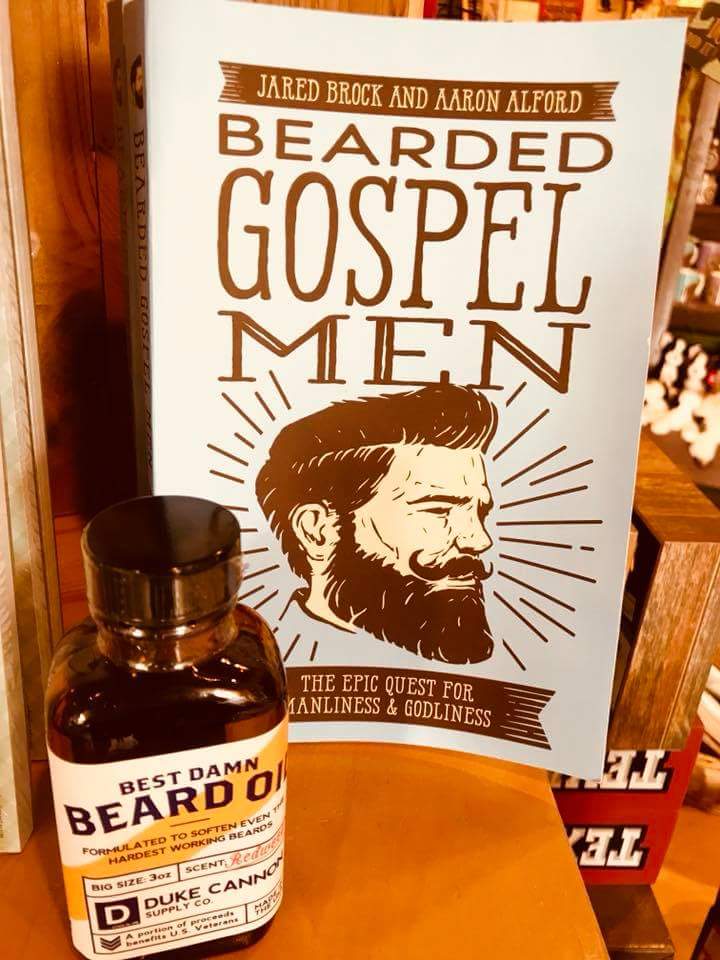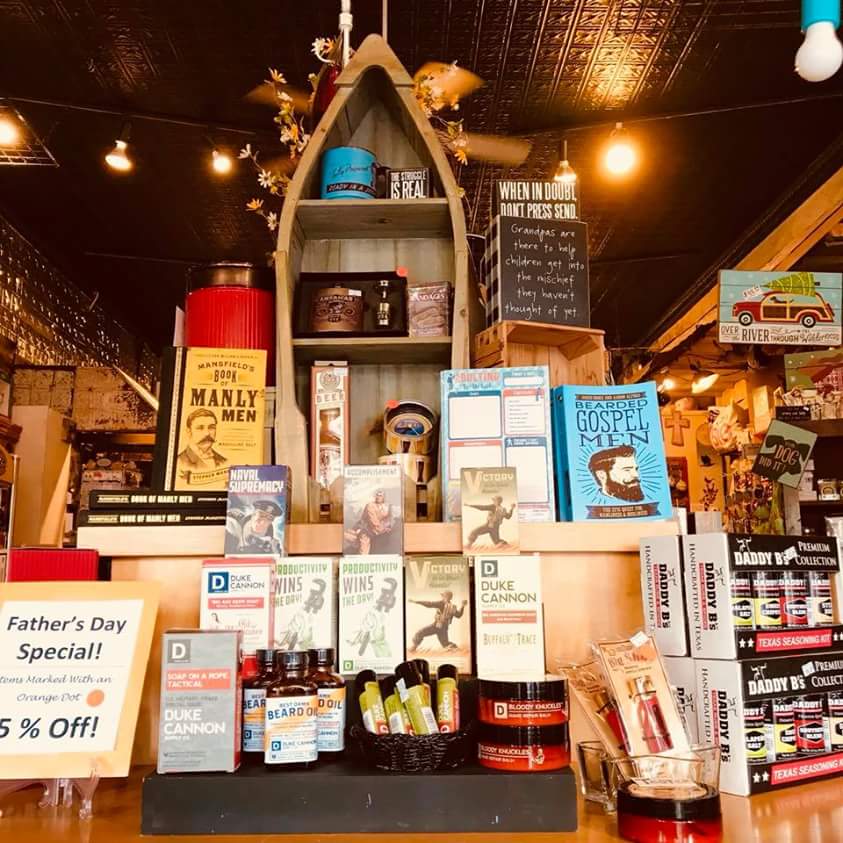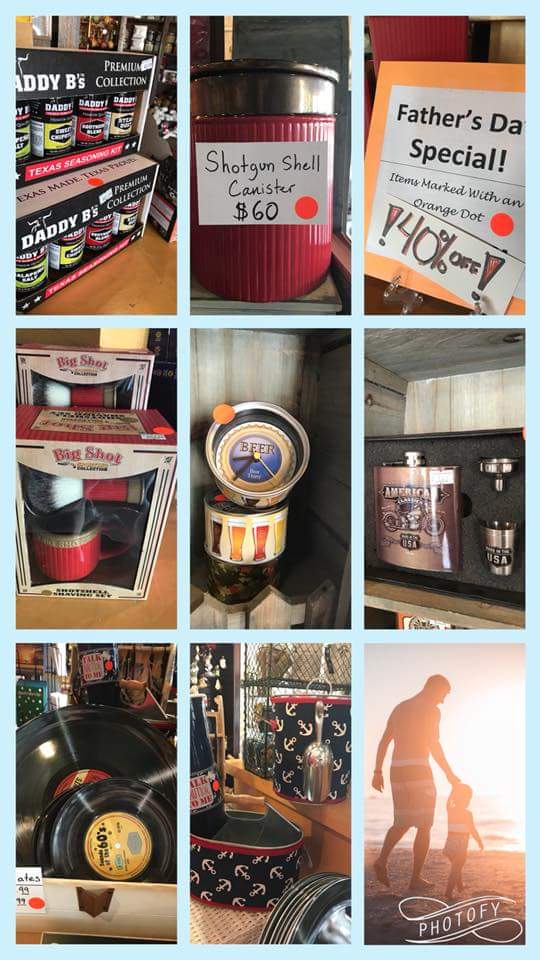 Maybe your dad is a KING and you need to gift him The Throne. An Old World Christmas ornament he is sure to remember, think about you, laugh… ahhh the stories for years to come!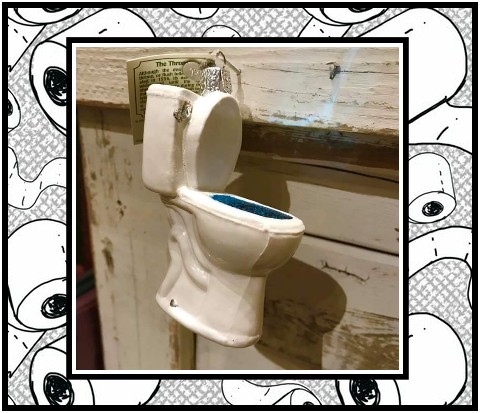 But seriously, my question for you all is this:
What is your favorite memory with Dad?
I love hearing your stories friends! And I have a few ideas for making new memories together this Father's Day. Most of these are focused for our locals but everyone can apply these ideas to where you live.
1. Got Teens? Go cart!
It's sometimes tough to find things to do that your teen will love, which you can do together and for a brief moment in time, will tear them away from their smart phones long enough to make eye contact with you. Plus, Alamo Karts has a Father's Day special.
2. Maybe He's the History or Science Type?
Visit Boerne's oldest tourist attraction (1932), Texas' "Living Cave" historical site, Cascade Caverns.
(Or maybe he's a fan of the great Patrick Swayze. CC was also a filming site for Walt Disney's 1992 "Father Hood" movie.)
3. Make it a Movie Date!
With summer box office hits in full swing there are lots of options perfect for dad's pick! AMC Classic Boerne 11.
Or, stay in for a movie night. Order or make dad's favorite pizza and turn on a family-friendly flick that he'll love. It's the perfect ending to a fantastic Father's Day.
BECAUSE I WANT TO HELP YOU FRIENDS, THE FIRST THREE PEOPLE WHO COMMENT THEIR FAVORITE MEMORY WITH DAD, ON MY FACEBOOK POST WILL RECIEVE A MESSAGE FROM ME WITH A CODE FOR A FREE REDBOX RENTAL! WOW! 😉
4. Ah, Fishing.
Casting a line with the kids is a classic, relaxing way to spend dad's special day. Children's fishing poles are inexpensive and sure to create cute memories. Great for folks of all ages and groups of all sizes!
Check out Boerne City Lake.
5. Play Catch/Frisbee
Dad would probably love nothing more than a special game of catch or some other favorite backyard game with the kids. Follow it up with a low-key family barbecue. Don't forget dessert! Every casual family cook out needs a great chocolate chip cookie! Get our recipe here.
6. Grab a bite to eat!
Dads like to eat a good meal and not cooking or cleaning may be just what he's interested in on his day.
Random is a great option for the backyard at home family feeling. Experience the beer garden, with 80+ beers on tap, outdoor play for the kids including a Monster Bounce. They are very pet friendly too, for the whole family to find fun! Unwind with some cool drinks, eat some food truck eats, rock out to live music and relax in a beautiful ambiance of nature.
7. Build Something Together.
Does Dad spend his free time in the garage or woodshop? Here are some simple instructions to build a birdhouse, or find something else kid-friendly to build together. If the kids are too young to use tools, break out the paintbrushes for them to decorate whatever Dad creates.
8. Take a Hike!
If he's like most dads, yours probably loves the great outdoors. Find a local hiking or walking trail that the entire family will enjoy. Cibolo Nature Center & Farm with it's miles of walking trails throughout the park and connecting with the City of Boerne, you will never get bored with this nature walk. Also, suitable for younger children so that Dad doesn't end up carrying them on his back!
9. Berges Fest!
The 3-day, family-friendly festival centers around the German heritage of the Boerne area. Parade Sat. @ 10am. Then continues at Herff Park/Kendall County Fairgrounds. What's more, general admission for the Boerne Berges Fest is FREE and everyone is invited to attend. Sunday's event include a horseshoe tournament, wheelbarrow race, dachshund races, a watermelon eating contest, and more!
June 15-17, 2018
10. Stroll and Shop.
Whether you're in town to grab a last minute gift, or gearing up to bond with dad over at the horseshoe competition, be sure to stop in The Shoppe & say hi! Check out our AWARD WINNING display. (And the first place ribbon that goes with it! ?) And visit the other great shops on the Hill Country Mile. Maybe a quiet stroll together is just what your busy dad wants this year.
See y'all at The Shoppe!
S'more