Hello, Fellow Christmas Lovers! Greetings from the halls of Hogwarts!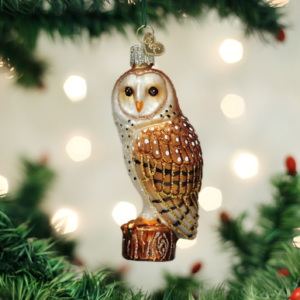 A few weeks ago I received a special owl post. It was my acceptance letter into a new class at the Hogwarts School of Witchcraft and Wizardry! I could not believe it! I was selected as one of VERY FEW Scout Elves to learn about a new program put in place by The Ministry of Magic.
I had one thing in common with all students Muggle or magic alike… It was time to head back to school!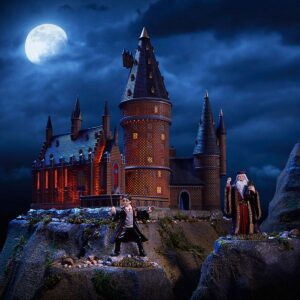 Elves are no strangers to studying, and my time at Hogwarts has been incredible! I have been having a great time learning Astronomy (a class we also have at Elf School) and The History of Magic. Taking these courses and learning about all different types of magic has given me much appreciation for the magic we have at the North Pole. Particularly for flight. I must admit that I am glad I do not need a broomstick to fly. I am, however, a new found fan of Quidditch. During my courses, I have been able to make many magical friends!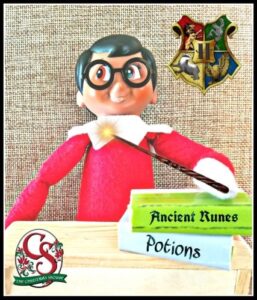 This special elf course is only one week long. So, I must report that my time here has come to an end. (And just when I was getting used to these moving staircases.) After all of my due diligence in my studies and receiving straight O's for Outstanding, I have passed! Yay! And guess what else? I was given approval to share with you (and only YOU) one of the secrets of my course work. I am now an Honorary Special Messenger, and I am here to share with you the exciting news that you too can belong to Hogwarts! You can bring the Hogwart's magic to your home when you add one of the Harry Potter Village pieces to your collection.
Let's have some fun! Now that I have delivered your invitation to Hogwarts let's see which house you would be sorted into. This quiz is fun for fans and those who have not yet been introduced to the Wizarding World.
Join your favorite characters and jump on the Hogwarts Express at Platform 9 3/4. Take a ride past Hagid's Hut and straight to Hogwarts Astronomy Tower or Hogwarts Great Hall.
Draco Dormiens Nunquam Titillandus (Never tickle a sleeping dragon.)
Local friends can come by and see the Harry Potter Village items on display in The Shoppe's front window.
Here's a peek, with bonus pictures to show how great it looks with all the lights on at night.

Teachers! We LOVE Teachers! Thank you for all that you do!
Mention S'more's blog for 10% off your entire purchase.

With the beginning of the school year off to it's start, the start of the holiday season is coming in close behind it! Sign up for our newsletter so you wont miss out on any of the happenings at The Shoppe in the months ahead.
~S'more the Elf
Check out our Blog Archive HERE