Hello, Fellow Christmas Lovers! Get excited about the 2021 Christmas trends!

I'm a pretty old fashioned elf. In fact, everything Christmas tends to be old fashioned. So, let's say these looks are only s'more or less trendy. Get it? "S'more or less trendy." Hyuck, hyuck.
You see, most decorations that are well loved end up being popular for long periods of time. If it's truly a trend, it would lose popularity quickly like mullets (mercifully).
The truth is, most people (especially in the South or in Texas) want decorations that remind me of their childhood. In fact, sometimes people ask for something they remember from their childhood that is near impossible to get again… like aluminum tinsel. The struggle is real, y'all.
On-going trends
Several styles started appearing a few years ago and continue to be popular.
Red trucks
Red & black (buffalo) plaid
Nordic or hygge looks
Gnomes
We will definitely be carrying lots of items to match your trees, if these are your new favorite looks. Check out these photos that inspired our upcoming Farmhouse Tree and Cozy Cabin Tree.
S'more trendy
An out of the blue come-back of blue decorations
It's not the soft blue that "would just have matched the hair in grandma's wig," but a deep, dark, almost navy blue paired with either bright silver and white or (get this) a brassy gold!
Ironically, we did this BEFORE manufacturers made it possible back in 2017. It was incredibly difficult to find any decorations in a deep blue.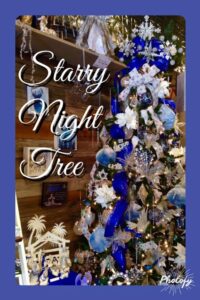 While combining it with gold is the "in" thing to do this year, Mrs. C. decided it would be better to match it with a lot of silver in honor of our 25th Anniversary.
Foodie inspired trees are big, too!
Especially with Mexican food! Think tacos, avocados, and burritos. Get excited for our Taste Explosion Tree which will combine taco trucks and Shiny Brite to wow your senses.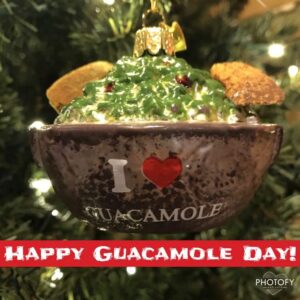 Pretty pale pinks popping up in feminine, elegant trees.
They remind me of Clara from The Nutcracker Suite or Belle in A Christmas Carol. Lots of bows all over!
Pink has never really been considered traditional. So, if you like pink and you see something that matches your tree, grab it quick. It will not likely return to a store in the same style of ornament.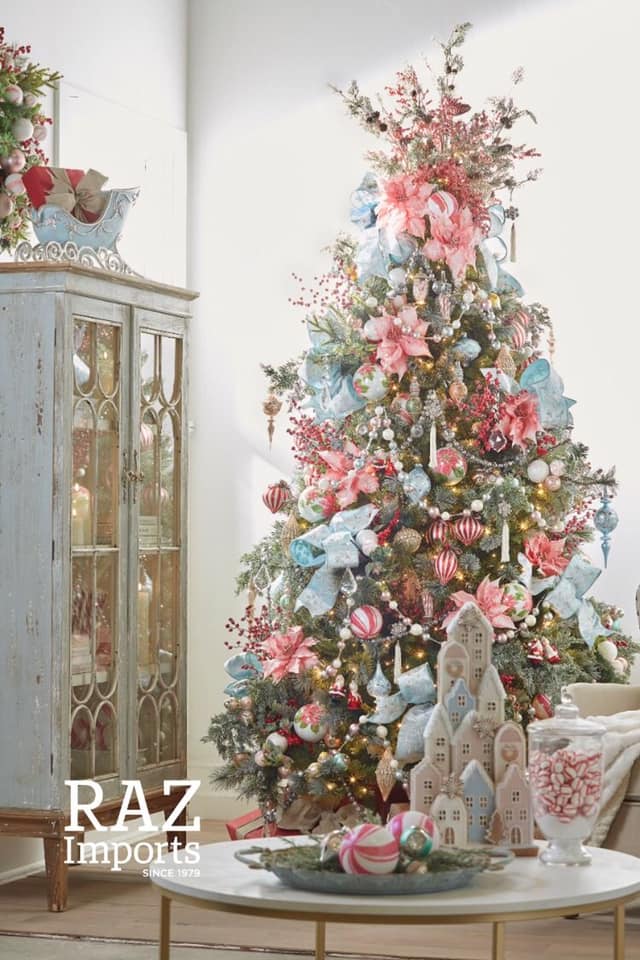 Yellow is kinda trending… kinda…
I know, I know, I know! Pantone said it's the color of the year a couple years ago, but while it probably hit the fashion runway immediately, it takes awhile before it impacts Christmas decorations.
The color yellow surprises and adds brightness to a tree full of dark colors. Last year, we did The Yellow Rose of Texas tree where we combined yellow roses, dark red trucks, and rustic browns.
This year, we are working the yellow roses into our boho-chic My Hero Tree. The colors will remind you of a Russian nesting doll.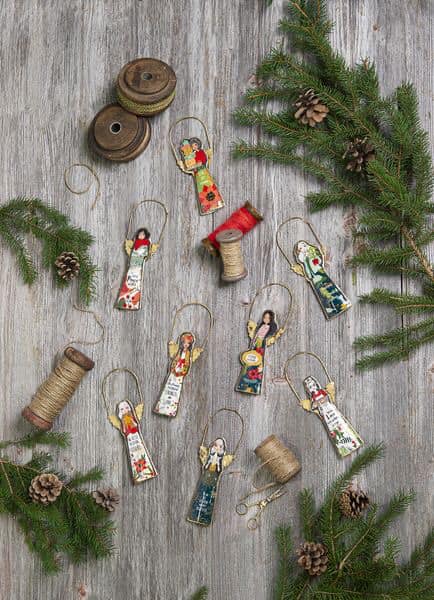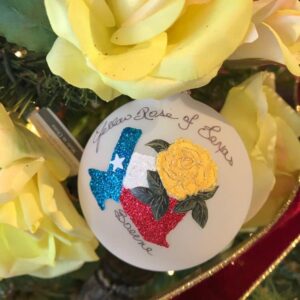 Traditional is always in style
You will never have to worry about finding certain colors and styles. These are the most traditional looks around:
Red – no matter what color you combine it with, this color is (like our shop) always Christmas-y.
Santa!!! (I know him!) This year, we are going to have a tree dedicated to Santa's stables.
Gold – whether you choose to go monochrome or combine with another color, the glitter of gold is more popular than silver.
Nativities – it is the reason for the season, and no Christmas store worth your time would forget to have them.
Cardinals – we will ALWAYS sell cardinals for your tree. This year we are focusing on the lovebirds in our couple's first Christmas corner.
Sweets – you absolutely can't go wrong with a candy or cookie inspired look.
Glass ornaments – they catch the light better than other ornaments and they tend to be cherished over generations.
Nostalgic Christmas Movies – we love them all, and we pick a different one each year to highlight. This year, we picked A Charlie Brown Christmas, but the Grinch will be present, too.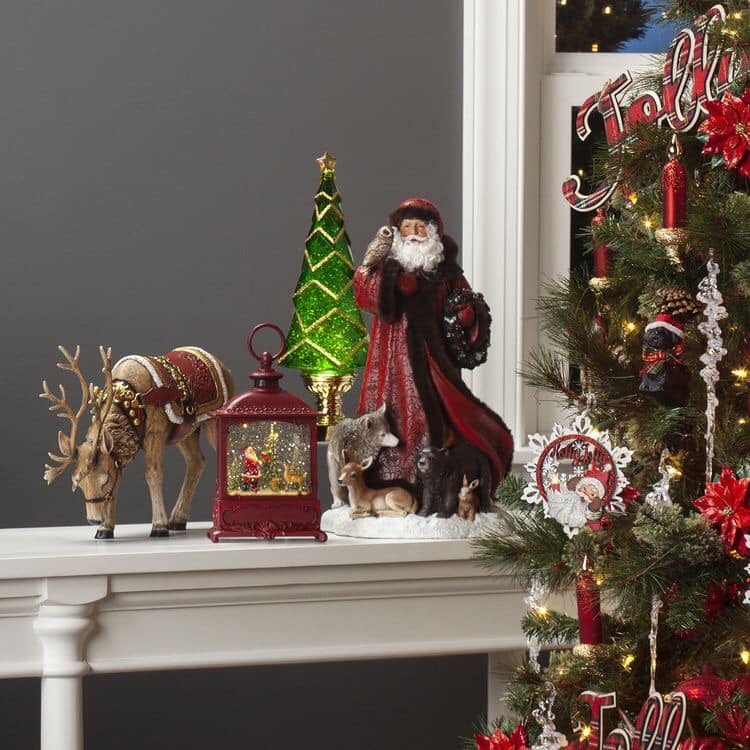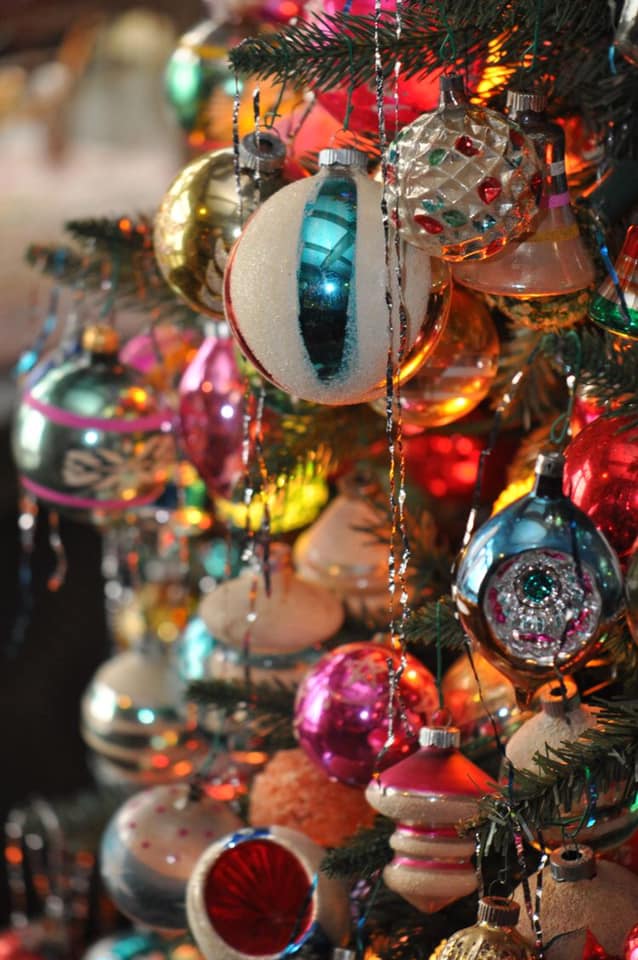 So, which are you? S'MORE or LESS trendy? Anything spark your interest?
For more inspiration, be sure to follow us on Pinterest, where we store all our thoughts.
Hope these ideas help you to "Celebrate Always" (I Thessalonians 5:16) as you prepare for Christmas this year!
DON'T FORGET! Tomorrow is my birthday party! Click -HERE- for your invitation.
LOVE FROM,
S'MORE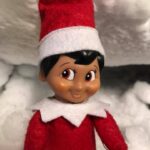 Want to see my past blogs?
CHECK OUT OUR BLOG ARCHIVE HERE
Want to be the first to see my future blogs? 

GET IT IN YOUR EMAIL HERE


FOLLOW US
TO STAY UP TO DATE!