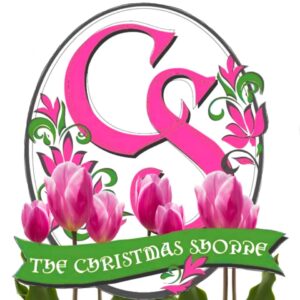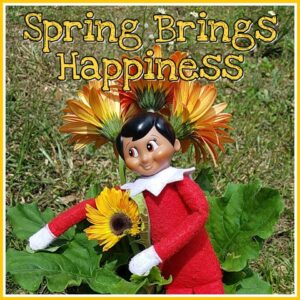 Spring brings happiness! & so does online shopping! 🙂
Let's talk about the first day of spring, International Day of Happiness & our newly revamped online store!!!
The First Day of Spring, 2020!
2020 is proving to be a unique year!!! The spring equinox (also called the March equinox or vernal equinox) occurs on Thursday, March 19, which is earlier than it's been in over a century! WOAH! The first day of spring is USUALLY on March 20th (or 21st)…. I thought today was the day… but seems, spring has already sprung!!!
What does the word equinox mean anyway, S'more? Well, it comes from the Latin words for "equal night"—aequus (equal) and nox (night).
On the equinox, the length of day and night is nearly equal in all parts of the world. The last time spring arrived this early was in 1896—WOW! 124 years ago! Read more about it at almanac.com.
International Day of Happiness -or- International Happiness Day
#CelebrateAlways with International Day of Happiness! dayofhappiness.net suggests in this difficult time for us to, "Keep Calm, Stay Wise, Be Kind". They also have a 10 Days of Happiness Challenge, I plan to check that out! Happy Happy Happy!
New Online Shopping Experience
The Christmas Shoppe is pleased to announce our new online shopping platform! I will be sharing a few pointers for navigating the online store & show you a few sneak peeks of featured items! Here. We. Go!
Firstly, I want to give a shout out to God! Way to go, God! We have been working on the new online store for a bit & it was completed exactly when the entire world was going to be sitting at home ready to enjoy some online shopping! How exciting!
Now for some tips to use our website:
It's kinda separated from our normal website so that it can communicate directly with our inventory levels. So, there are links all over our original website to get to it. The easiest way is to click "Shop" from the menu at the top of the page.
Once you are in our online store, if you want to go back to the homepage, you have to click "Return to our Homepage" on our rotating headlines. There may be some other awesome things you can click on in our headlines, too.
Below our headlines are our featured categories in the store (the most popular ones), but if you are looking for a type of item not listed there, we have a menu of all categories at the top of the screen.
Below the featured categories are our featured products. We plan on changing those with the season.
Anyway, it's all pretty user friendly. Click around. See what you like. Add it to your cart. Make a purchase.
There's a search box at the top right of the online store if you are very particular about what you are looking for. Also, when you are within a category of items, there is a lovely little menu on the left to help sort or refine your search. Helpful! Friendly! Just like me.
If you are local, you can click "pick up in store" instead of a shipping choice. If you want to practice social distancing, just call us when you are parked out front (during normal business hours) and we will bring it out to you.
Issues: for some reason the new store does this weird "too many redirects"/ "404 error" thing. We are working on it. Try using a different browser. That usually works.
Lastly, we have nearly 3,000 different items in our physical store at the moment, and that's just a fraction of what we will have when the fall arrives. So, our online store will probably never have every item in it, but we are adding more items regularly. We'll try to announce when new ones go live online, but if you are ever looking for something and it's not online or you don't know if it's online, just give us a call. You can purchase items over the phone or we can tell you if it's online.
Now, go have some fun in our website!
Featured Spring & Easter Items
Want to see my past blogs?
Check out our Blog Archive HERE
Want to be the first to see my future blogs? 😉
[button type="btn_text" url="https://visitor.r20.constantcontact.com/d.jsp?llr=qcpawbeab&p=oi&m=1103863233616&sit=zvufomqfb&f=602854dc-d3dc-4dd8-81f0-5c05f9537f94″ target="" button_color_fon="#723f32″ ]GET IT IN YOUR EMAIL HERE[/button]
Thank you for checking it out! & remember, your support is appreciated! Keep Smiling! Keep Browsing! Keep Sharing! Keep Shopping!
Love from,
S'more
Save