Hello Fellow CURE Lovers!
So, there's no avoiding it, #cancersucks! And many of us have been touched by someone with a story.
Not only is October Breast Cancer Awareness month. Today, October 12th, marks the start of an initiative The Christmas Shoppe is proud to join other San Antonio area retailers in.
Today is the first day to get your Cure Cancer Card out and earning you savings.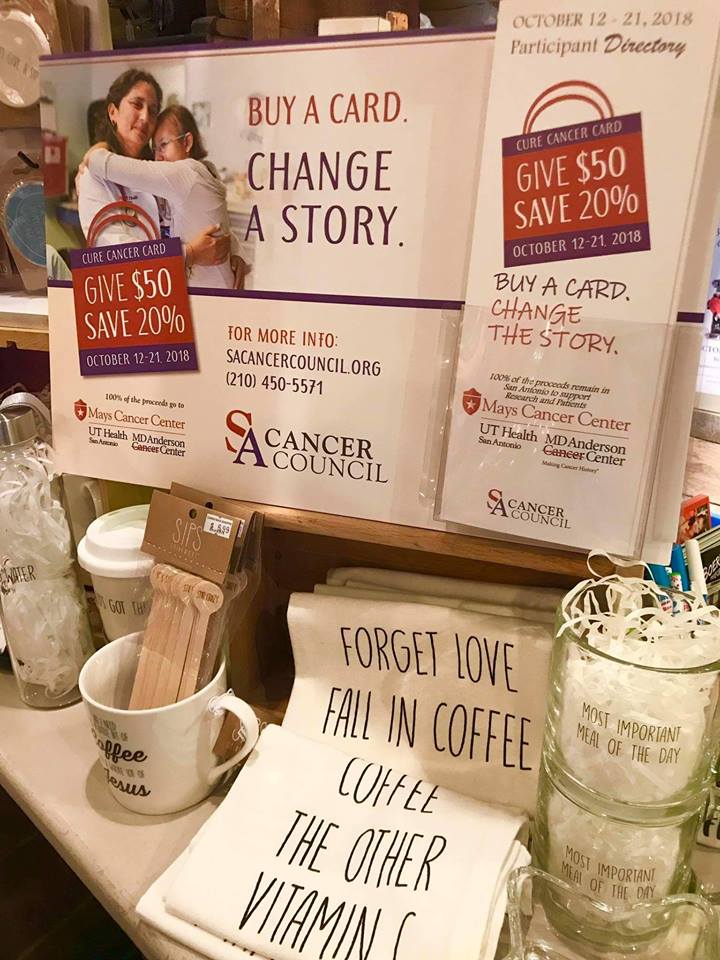 Cure Cancer Card!
While you're at The Shoppe, ask for more info about the Cure Cancer Card.
You can purchase a card for $50 by following the link below. You can also purchase a card in our store. The money raised goes straight to benefit Cancer research in the San Antonio area.
This card entitles it's owner to 20% off at a plethora (like, a lot!) of businesses in the San Antonio area..
After you have your card, come back and shop with us from the 12th-21st to get your awesome discount.
32nd Annual Key to the Hills Rod Run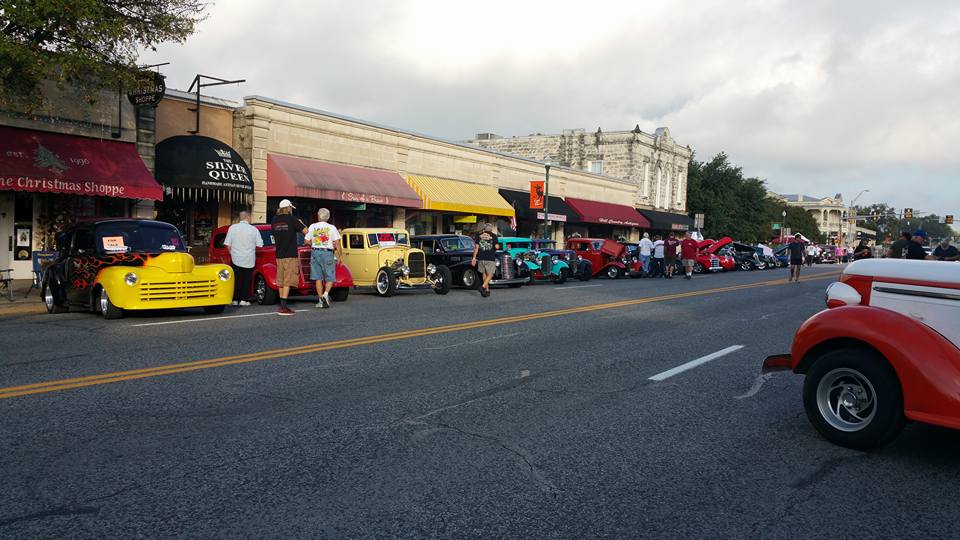 This annual event brings together all the best when it comes to Hot Rods! The show features a pre-1949 cut-off (1948 and earlier) which distinguishes it from a "classic car show" (1949-1964). There are almost 500 coupes, sedans and roadsters which come from all over the country.
The Hill Country Mile
will be closed to through traffic.  A rainbow of fabulous cars on display throughout downtown and in Main Plaza.
So, come out to The Shoppe, check out all the cars, grab a Cure Cancer Card and donate. We have a simply stunning and inspiring Jim Shore Angel keepsake figurine to hold a memory of a loved one, or gift to someone fighting the good fight! #staystrong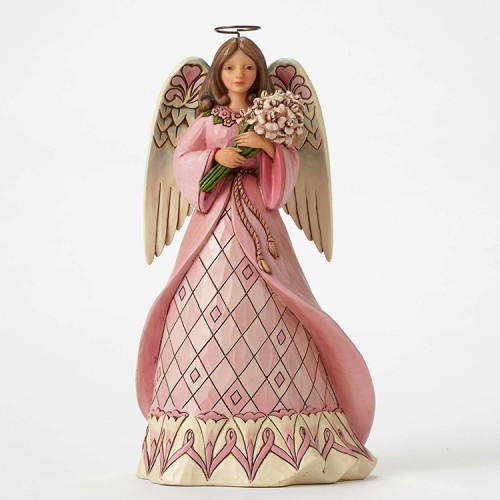 Also, check out our newest What's New Wednesday: Halloween Edition post from Facebook featuring another wonderful Jim Shore collectible.
See you at The Shoppe!
~S'more the Elf