Hi, there! S'more the Elf here!
Hi Friends! 
Today we are celebrating #CollectorCarAppreciationDay! #CelebrateAlways!
With Boerne being voted one of the
Best Main Streets in America by Country Living Magazine
it's no surprise that we are full fun events and family friendly excitement. Of course The Christmas Shoppe is doing our part to fill the streets of Boerne with a little holiday MAGIC.
But today we are talking about the magic that happens when the quiet streets of Boerne are filled with RUMBLES and VOOMS and RAINBOWS of collector cars.
When we found out about this holiday we knew, this is a holiday our quaint town can get behind! We know our way around a celebration and gathering of beautiful collector cars!
Shout out to their owners for giving them the time and love they deserve. In the spirit of the holiday, a BIG shout out to those that work on these classics.
Scroll down a bit. For your viewing pleasure, I've added a collection of "vintage" and "classic" themed items available at The Shoppe.
Find these items and more HERE!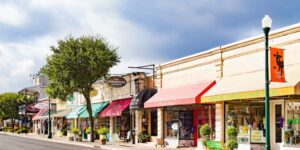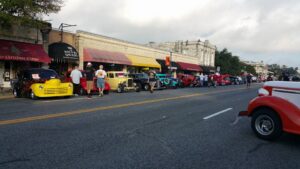 Hot Rod Nights at Soda Pops

Hot Rod Saturday Nights are reminiscent of Old Fashioned Americana Street Parties…A gathering place for old and new friends…
Key to the Hills Rod Run 2019

The Pride of Texas Street Rods club will hold its 33rd annual "Key to the Hills" rod run on October 11,12,13, 2019.