S'more Around Town!
Hi, all! S'more the elf here! As much as I loved staying home enjoying the snow, I am super excited that the snow has melted, the sun is shining, and I can go out and enjoy the world. Yup, I am a man about town or (ahem) a S'more around town.
First stop: Black Rifle Coffee.
Elf Approved Shopping
I love shopping at The Christmas Shoppe, but these are some of my favorites, too! Call it a S'more Shopping Bucket List, if you will. Will you?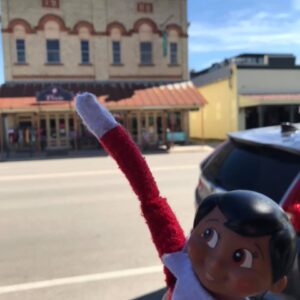 "Oh! Mrs. C! Let's start there! They have glitter!"
There are s'more shops around town to love, but these were the first I thought of.
Elf Approved Dining
Did I mention I love FOOOOOOD??? I do. Lovin' that food big time. So, of course I must share my favorite dining locations in town. We regularly have guests at The Christmas Shoppe ask where to eat, whether it's for breakfast, brunch, elevensies, lunch, snack, or dinner. It's like I am a tiny, red-clad concierge to fit in your pocket. Where shall we dine next???
Then, again…
There are s'more food places around town I love!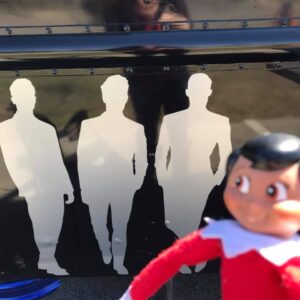 What's this?…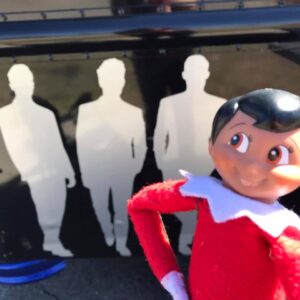 Yeah man, I'm cool, too.
So, Mrs. C. and I drive home past the Boerne Community Theater EVERY DAY! And, every day, this Three Brother's Pizza food truck…. it calls us! Like the sea calls Moana. So, we had to try it for lunch the other day. Yulie the elf was working that day, too, but she wanted The Bubble Tea Factory. So, we went there, too!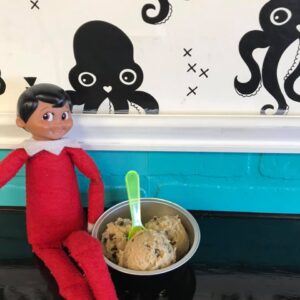 I got cookie dough!!!
It was DELICIOUS! All of it! We got a stromboli, cheese sticks, and a vanilla malt from Three Brothers Pizza and a peach tea with passion fruit boba, a "Feeling Lucky" pineapple smoothie with rainbow boba, and COOKIE DOUGH (!!!!) from The Bubble Tea Factory. Check out the gorgeousness…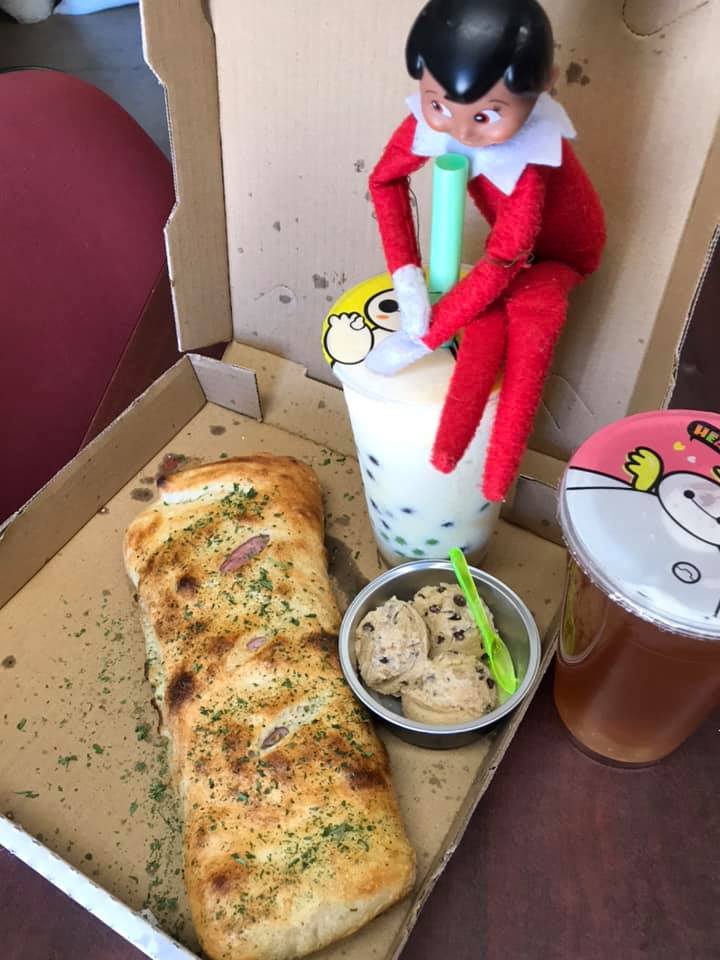 Of course…
My all time favorite place to be is The Christmas Shoppe. We've been so busy ordering, reordering, receiving new inventory, adding inventory to our online store, and creating spring displays. We are even going to be doing some construction projects over the next few weeks.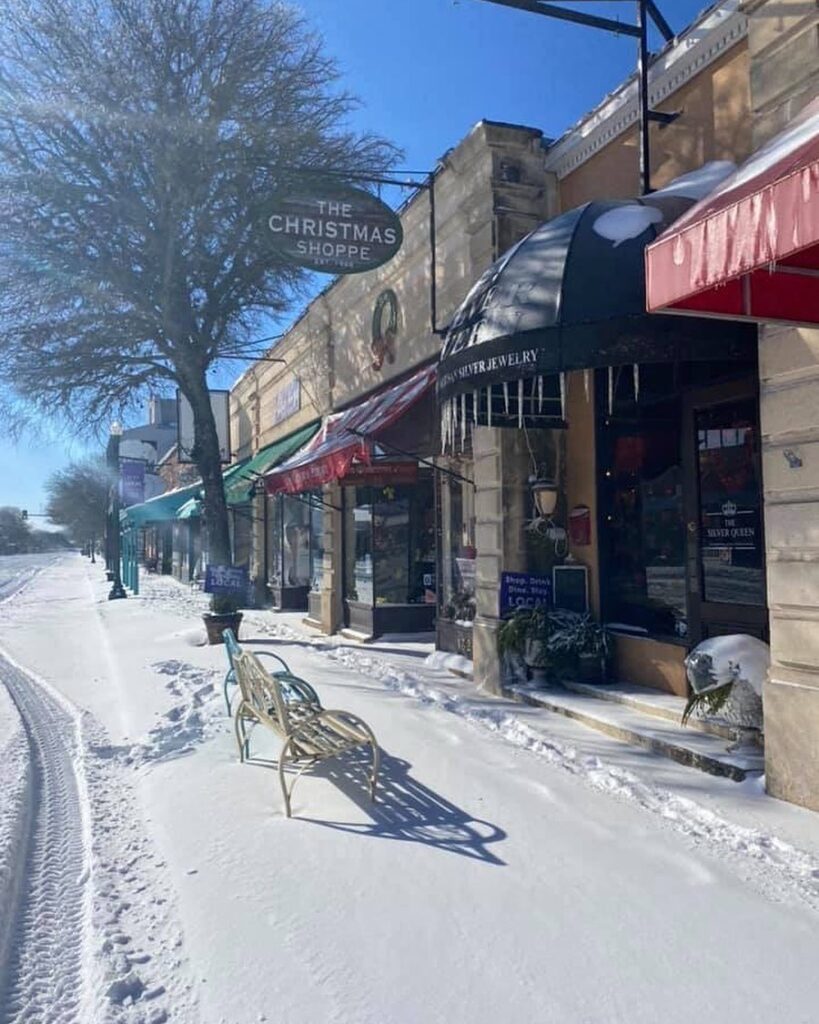 Why all the hub and bub? Well, this year happens to be the 25th anniversary of our business. So, we want to be spectacular! As a thank you, I want to give you a special coupon.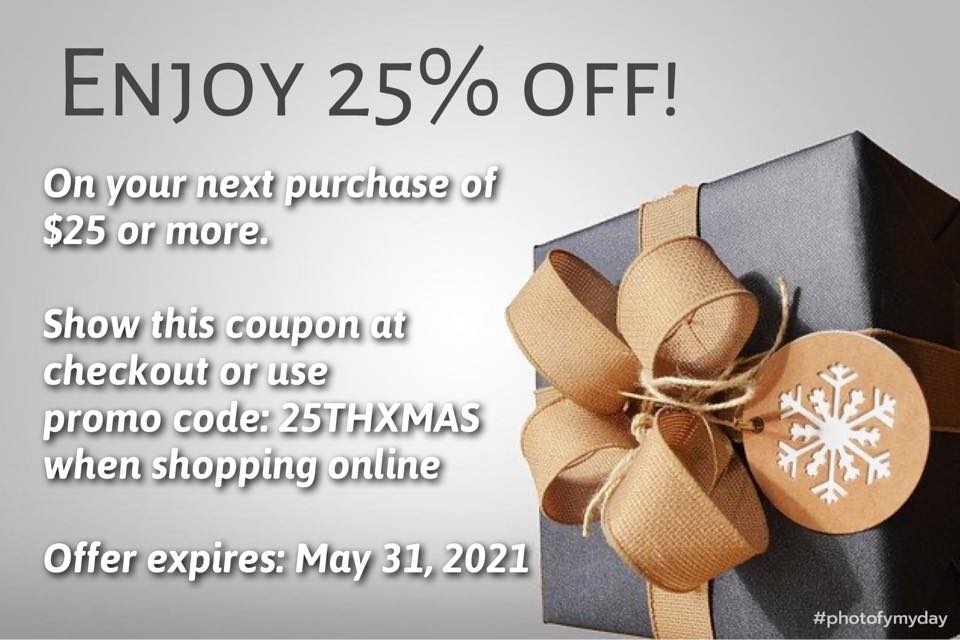 [button type="btn_border" url="https://shop.thechristmasshoppetx.com/" target="" button_color_fon="#ce0013″ ]shop now[/button]
We are, also, doing a monthly giveaway! Each month on the 25th, we are drawing a winner to receive an AWESOME prize. All you have to do is come in and spend $25 or more and fill out a drawing slip. This month, we are giving away an EPIC EASTER BASKET!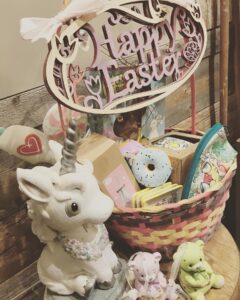 We even have a guest artist, Paul DeLuna, visiting monthly to work on a special painting each month to be released to the public on the 25th of the month. Here is January's painting.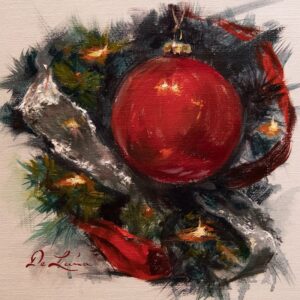 Don't forget! This Saturday is the rescheduled ChOcoLaTe wAlK!!!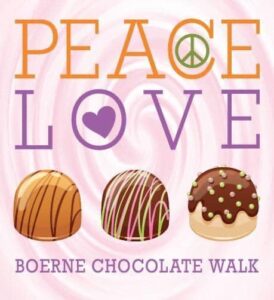 We are baking cookies, too, to giveaway to customers at check out instead of our usual Party Snack Table. We even found a way to giveaway cider makin's for you to enjoy our special mulled cider at home.
Well, that was an adventure! I'm stuffed. Good thing I've got all these fabulous shops and restaurants to help me "Celebrate Always" (I Thessalonians 5:16).

Want to see my past blogs?
CHECK OUT OUR BLOG ARCHIVE HERE
Want to be the first to see my future blogs?

GET IT IN YOUR EMAIL HERE
LOVE FROM,
S'MORE