Tree trimming
Every year we carefully design the most epic trees to inspire you in your home decorating. We believe the best trees combine treasured keepsake ornaments with a themed look that brings your whole family joy! Let us help you come up with the perfect look for your home. We can, also, come out to help you decorate your tree, but our time is limited. Labor is $40 per hour.
Our newest tree is up and fabulous for 2023: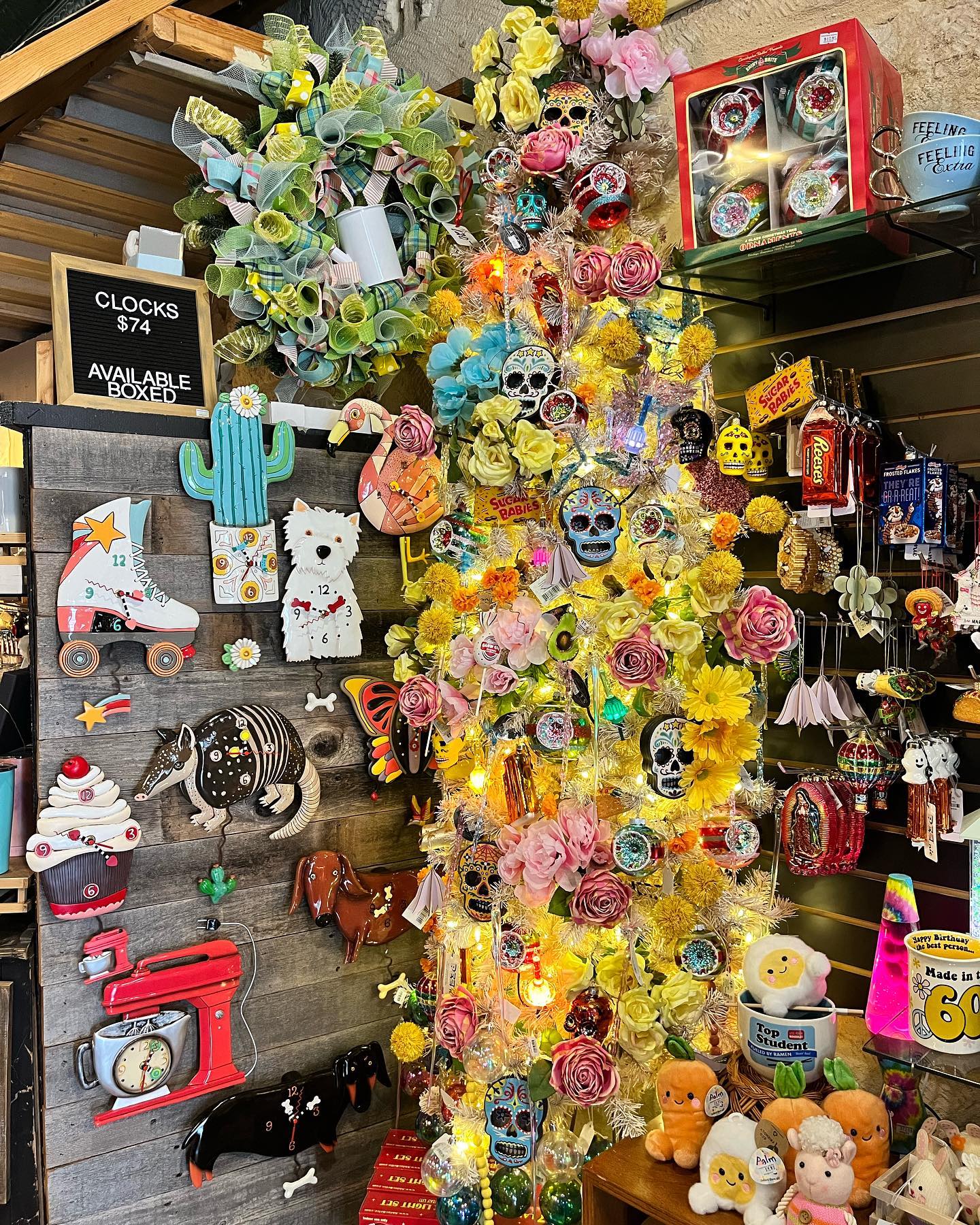 2023 Groovy Day of the Dead Tree – The Christmas Shoppe (thechristmasshoppetx.com)
Click here to see all our 2022 themed trees!
Click Here to see all our 2021 themed trees!
Click HERE to see all our 2020 themed trees!


You can, also, check out all of our themed trees ever posted HERE!
Wreaths and bows
Looking for a new wreath for your front door? How about a pre-made bow to put on the top of your tree? We can do that! Let us help you give your home the perfect, extra touch for the holidays.


Personalized Ornaments
We offer FREE personalization on any items you purchase with a smooth, flat surface.  Most of the time, we can do it while you wait. On busy, holiday events, you may have to return the next day to pick up your personalized items.