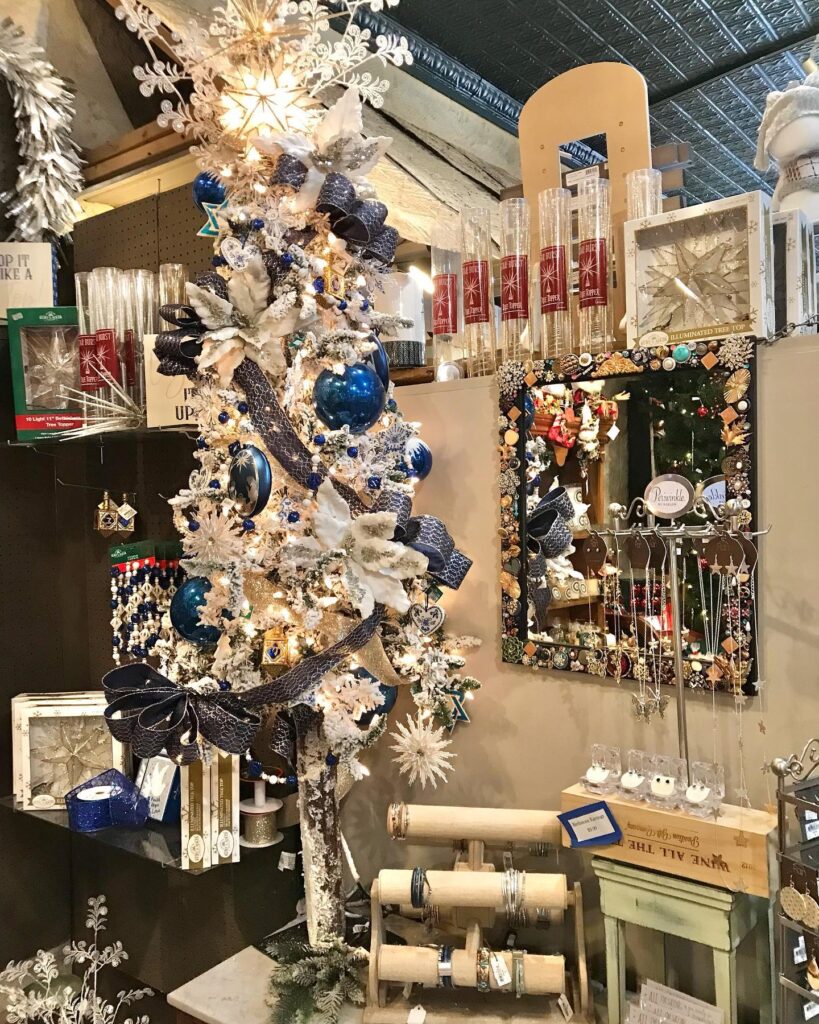 Drop it like a top!
Our Hanukkah
themed Christmas tree is lit! (Like a Menorah!)
We knew blue and white and silver makes a statement, but when you add touches of gold, the tree goes next level. Am I right?
So, this tree is inspired by blended families or Christian families exploring the Jewish roots of their faith or Jewish families who want to celebrate Christmas or whatever!
Plus, even though our display tree is small, we have a bunch of ornaments to replicate this look on your full size tree at home.
My favorite part – the flocked tree.
Check out all our themed trees HERE.