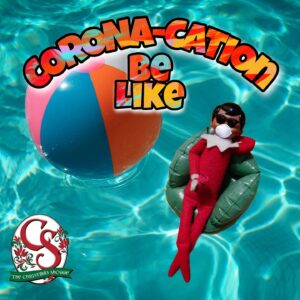 All kidding aside, I am like the rest of Boerne, the rest of the country, the rest of the world, I suppose.  I am feeling really lonely with the Boerne shut down. I can't physically visit so many of my favorite businesses & hang out spots around town. OF COURSE, I am still shopping small and local because so many offer curbside service or have an online store that ships (like us), but I can't hang out and visit and hug everyone. I even miss having a good, game night with my friends.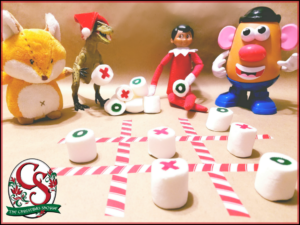 As things started out, I was excited for the time to unwind and I had a great big "to-do" list to accomplish. Anyone else feel like this year's Spring Cleaning may be the most deep clean EVER???
Flying to The North Pole EVERY night sure is fun, and I am one of the speediest flyers around, but it does take up a certain amount of my time. Now that trips are limited to essential staff only, and Scout Elves have most of our essential work at the end of the calendar year, I had more free time.
First, I watched my favorite movie, Elf, about one million times. And as much as I love that movie, I found myself longing for the sunshine & needing more stimulation.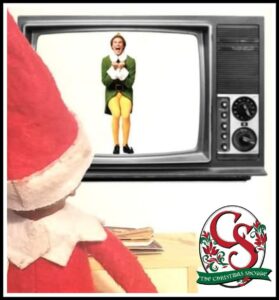 If you are anything like me, you are looking for some ideas that will suggest the spirit of togetherness, keep the family entertained, and give you a much needed break from the TV. I have compiled a short list of ideas for celebrating Easter and getting some social interaction with folks despite being physically apart.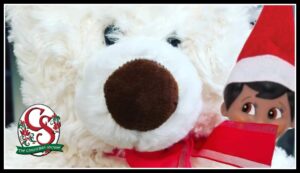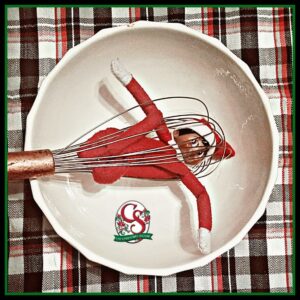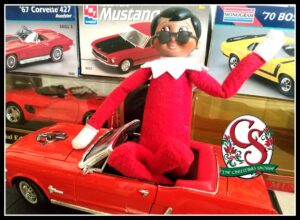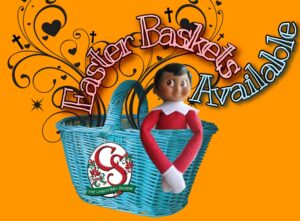 Speaking of "egged" The Shoppe is offering some egg-sanely awesome Easter baskets that have been specially curated. Custom baskets will be composed upon your request! THE BEST IDEA HATCHED ALL WEEK!

What have you been doing to keep this not so usual life of ours operating "as usual"? I would love to hear from you. I love getting emails and messages on Facebook and Instagram!
For Santa sanctioned, SARS safe, shop small supportive, special sales shopping CLICK HERE
Don't forget! Use the special code
CORONA20
at checkout to get 20% off your
entire order!!!

Happy Palm Sunday tomorrow!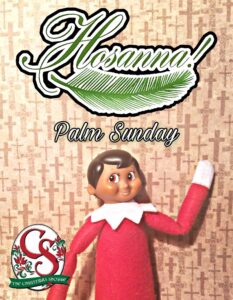 And, a very happy Easter from all the elves at The Shoppe & of course, me, S'more!

Want to see my past blogs?
Check out our Blog Archive HERE
Want to be the first to see my future blogs? ?
GET IT IN YOUR EMAIL HERE
Love from,
S'more
Save