Hello fellow Christmas lovers!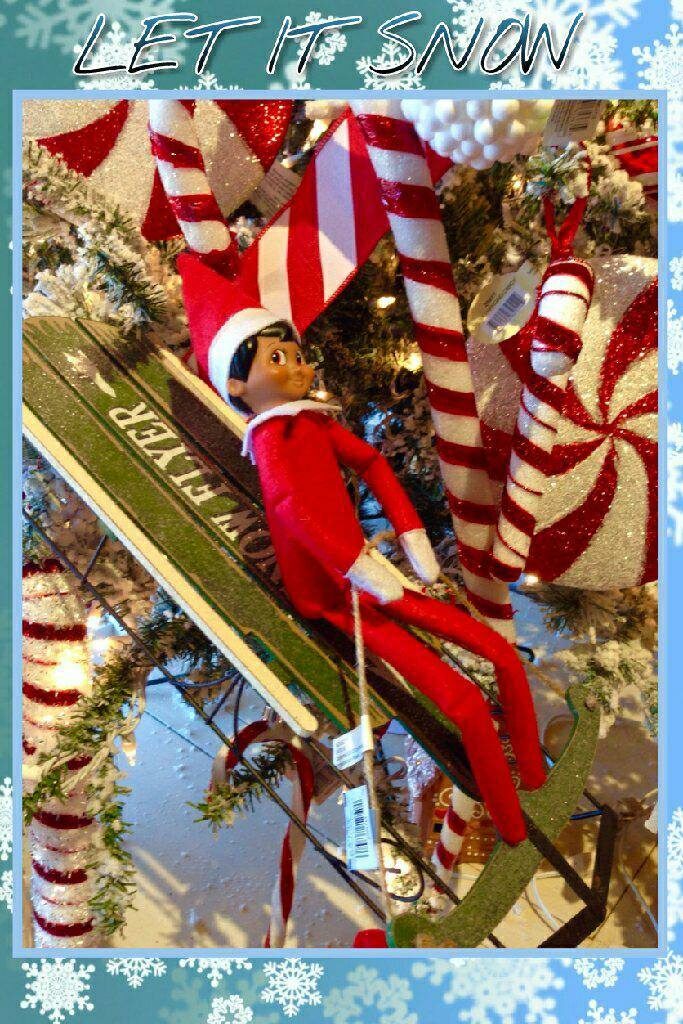 As a part time resident of the North Pole, I LOVE SNOW! The Christmas Shoppe will be using a little Christmas magic and it will be snowing here in Boerne! If you ever had the chance to experience Boerne's Annual Dickens on Main weekend you may be familiar with the random snow flurries and ice sculptures it offers. And if you haven't ever experienced it before – HERE'S YOUR CHANCE! Let it snow, let it snow, let it snow! Catch me on the sledding hill!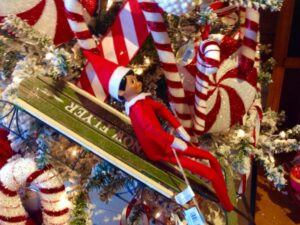 Lots of family outings in the next few weeks! If you know me, then you know how I value family time. Here's a few notables:
11/24 & 25/2017 – 

4:00pm

 to 

10:00pm
Your favorite Texas holiday event is back! The 18th annual Dickens on Main celebration officially kicks off the holiday season in Boerne on Nov. 24 and 25, spreading tidings of good cheer and merriment galore. Shop for unique holiday gifts along Boerne's Hill Country Mile for Black Friday and Small Business Saturday while the whole family enjoys live musical entertainment, Dickens-era theatrical performances, a variety of children's activities including Santa and a 60-foot snow slide, live ice sculpting shows, horse-drawn carriage rides, snow on Main Street and more. A Boerne tradition packed with holiday fun and festivities, Dickens on Main promises to be another spectacular, joyful experience.
The Stocking Stroll has become a fun shopping tradition with friends and family, and a great way to knock out your shopping list! Tickets go on sale November 6th, 8 AM for this annual event along Boerne's Hill Country Mile and beyond! This year's event will be better than ever with 23 participating businesses.
Each $30 ticket allows the holder to collect a special gift with a minimum $10 retail value from each participating business while you are shopping. Use your "stocking" (holiday shopping bag) to gather your goodies, while enjoying holiday sips and bites along the beautifully decorated Hill Country Mile. ONLY 200 TICKETS AVAILABLE FOR THIS EVENT!
12/02/17 – 
6:00pm

 to 

10:00pm

The Weihnacht Parade is a long standing Boerne Christmas tradition. 2017 will be the 31st anniversary. Up to 100 lit entries travel Main Street. The parade is always on the first Saturday of December and starts at 6:00pm. The parade will travel North to South beginning at Frederick Street (by the Fire House) and will end at River Road.
12/05 & 06/2017 – 6:00pm
As you enter the city, allow the sights, sounds and smells to carry you to a period of time that changed the world. Journey through the heart of the city after being counted for the census. Collect your denarii (provided before entrance) and enter the marketplace that is bustling with activity from over a dozen authentic shops; enjoy samples from the baker's shop, marvel at the potter's, carpenter's & basket weaver's crafts and listen for the rumor of a king's birth from excited townspeople.  The highlight of the event will be the arrival of the Christ Child and a traditional nativity scene including camels and Magi. 6 PM and 7:30 PM
The Christmas Shoppe (and many other stores) will have extended shopping hours! See you soon, friends!
~S'more the Elf
Previous Blog ~~~~ Next blog coming soon!
We are oh, so social! Follow us on Facebook, Pinterest, and Instagram!
Get the latest S'more Blog in your email by clicking HERE!