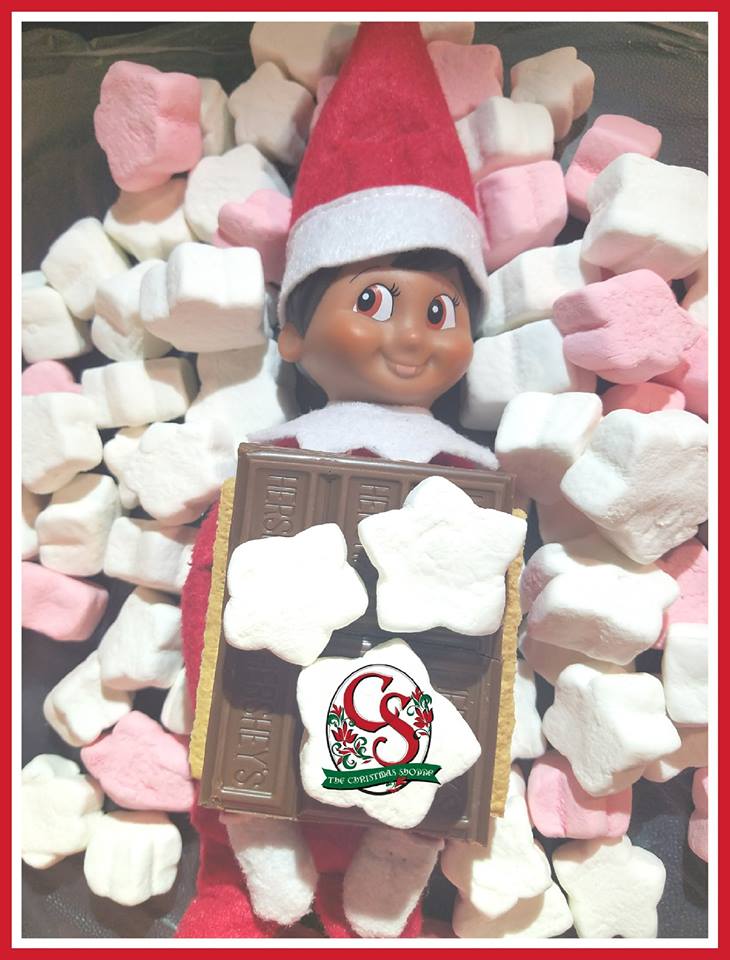 With a reason to start out the weekend with s'mores around the campfire, over the backyard grill, or even in the microwave, I, your loyal and trusted Elf, S'more, have brought you a day all about ME, eh – scratch that – all about S'mores!
Happy National S'mores Day!
HELLO FELLOW S'MORES LOVERS!
A simple work of culinary genius, I am honored to be given the name S'more.
S'mores are a great summer camping treat, a fall staple (much like, dare I say, PUMPKIN SPICE!?) and just all around ooey gooey goodness that gives you that warmth and happiness. It's JUST LIKE CHRISTMAS delighting kids and kids at heart.
We wouldn't have s'mores without graham crackers. The minister, Reverend Sylvester Graham, believed in avoiding processed wheat and invented the yummy whole wheat cracker named for him in 1829.
So, take a crunchy graham cracker, layer it with sweet melty chocolate and chewy toasted marshmallow, YUM! S'more is a contraction of the phrase some more, and an appropriate name indeed as you will usually find those delighting in their deliciousness asking for some more.
If you're a s'more lover that loves to be EXTRA grab these cute socks, and head on out to the campfire tonight! Let's make National S'mores Day 2018 fire!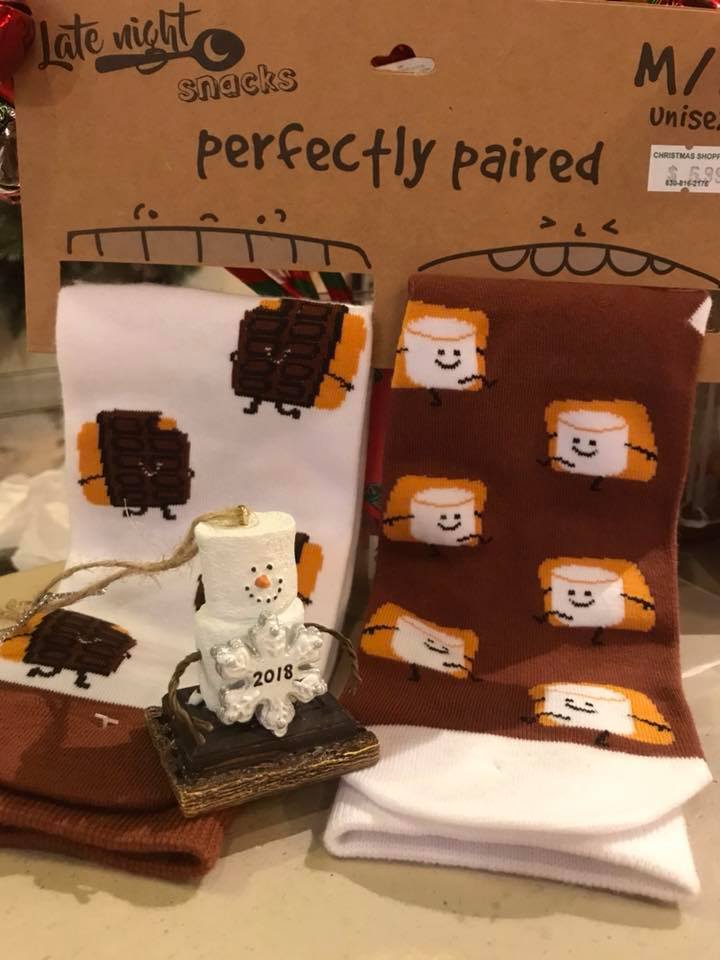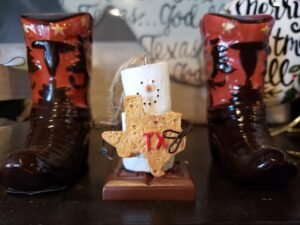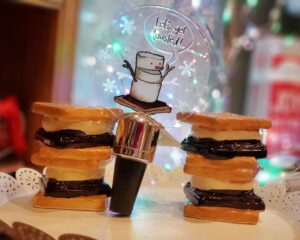 Just like Rudolph and Santa, coffee and cream, salt and pepper, graham cracker chocolate and graham cracker marshmallow, & The Christmas Shoppe and YOU.
Some parings just complete each other.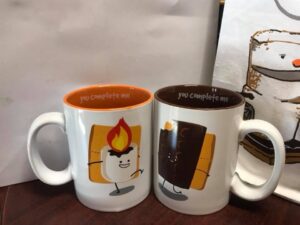 Not only is The Christmas Shoppe here to help you find, or gift, the best s'more treasures around, but I'm here to bring s'mores into your home today. Here we found a quick, tested, easy, awesome recipe for your enjoyment.
You will need: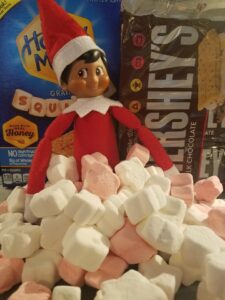 Oven preheated to 450.
A baking sheet.
Graham crackers, chocolate, marshmallows.
Desire for yummy treats.
5 minuets of life to spare. (Trust me, it's worth every second of agony and wait.)
Five EASY steps:
Break your graham crackers in half (or buy SQUARES.) Place them a few inches apart.
Place one marshmallow onto the top of each graham cracker.
Bake for 5 minutes or until golden brown.
Remove from oven and take a piece of chocolate about the size of the graham cracker and place on top of the marshmallow.
 Top with another piece of graham cracker and let melt just a tad before enjoying. (Please, be careful. It will be HOT but also, IT WILL BE MESSY!)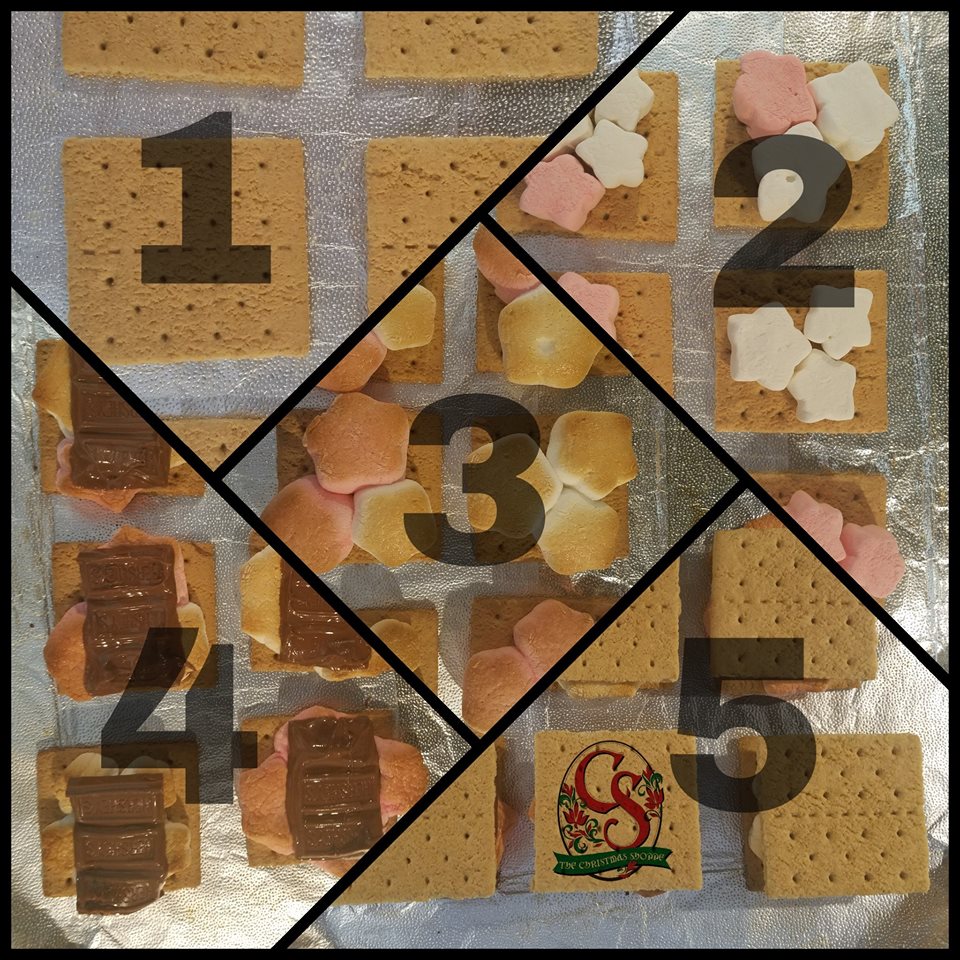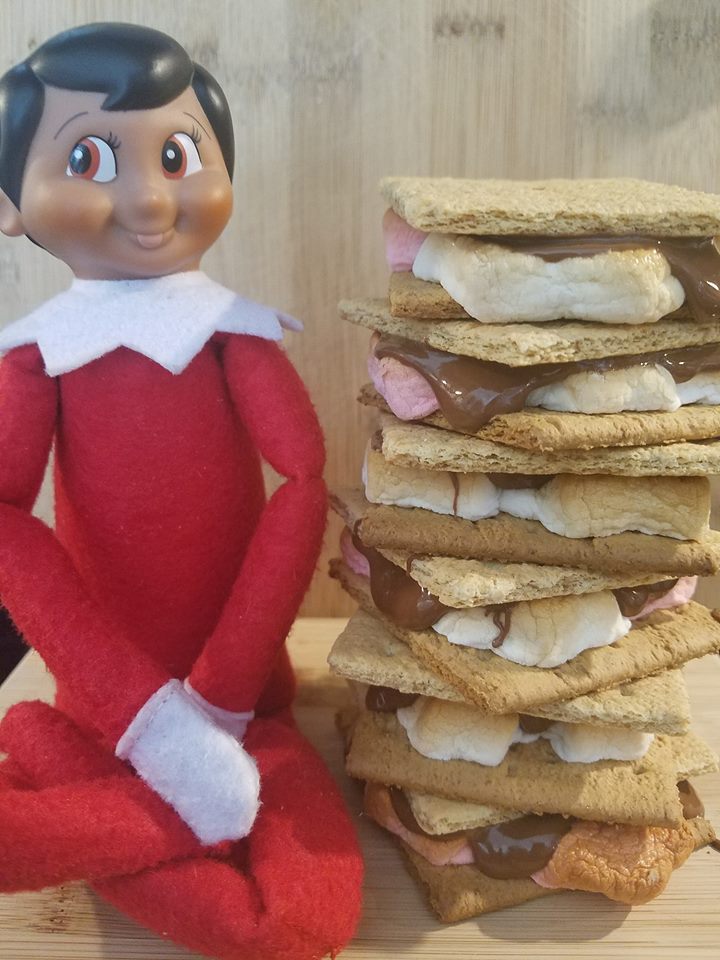 Now that my treats are done, I will sit and guard them. No wait, I will entrust my friend S'more Nutcracker to guard them. I can't eat them all at once you know.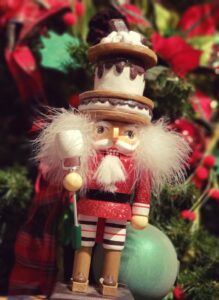 I WOULD share, but you're heading to make your own. 😉 For other awesome recipes, click HERE to see our most Pinteresting recipes! We especially like Easy S'more Bars by snappygourmet.com.
Enjoy National S'mores Day, enjoy your tasty treats, but most importantly enjoy each other.
See you at The Shoppe!
~S'more the Elf