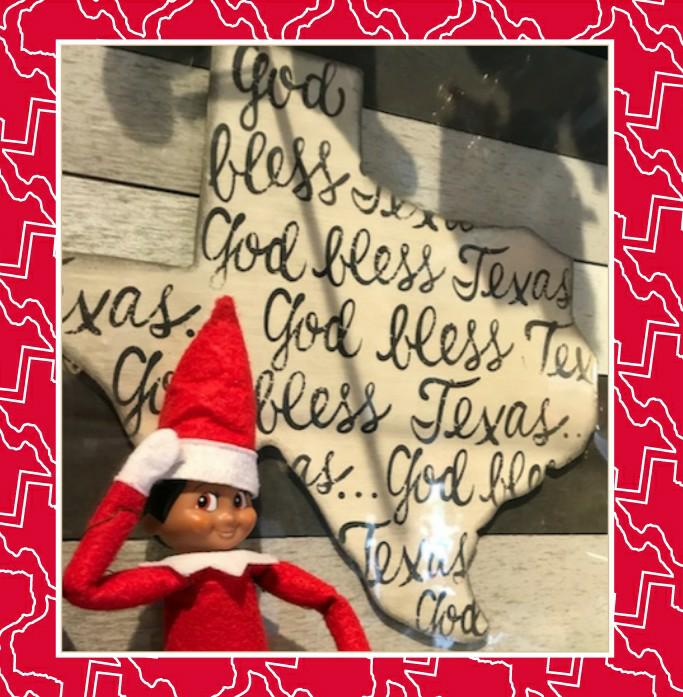 Howdy fellow Christmas lovers!
Is everyone making progress on their new year resolutions? What did you resolve to do in 2018? Spend more time with family? Learn something new? Start a new hobby or collection? Get & stay organized? Loose weight? Work out? …Maybe your goal this year is just to be a healthier version of yourself?
Well friends, one of my resolutions was to help each of you achieve yours! I have shared a variety of recipes but many of those are for sweet, holiday, end of year goodies. Let's start our 2018 recipe collection off with something more motivational and healthy.
I'll call this, God Bless Texas One Skillet Soup.
This hearty soup recipe is full of chicken, corn, black beans and diced tomatoes. It has zippy Southwestern flavors and yields 4 servings. With one skillet and 10 min prep time it's a winner winner chicken dinner with a Texas twist! Mexican corn bread makes a delicious accompaniment. 25 min cook time.
1/2 pound boneless skinless chicken breast, cut into 1/2-inch cubes

1/4 cup finely chopped onion

2 garlic cloves, minced

2 tablespoons olive oil

1 can (15-1/4 ounces) whole kernel corn, drained

1 can (15 ounces) black beans, rinsed and drained

1 can (14-1/2 ounces) chicken broth

1 can (10 ounces) diced tomatoes and green chilies, undrained

1 teaspoon ground cumin

1/2 teaspoon salt

1/2 teaspoon chili powder

1/8 teaspoon cayenne pepper

Plain yogurt and minced fresh cilantro (for garnish, if desired.)
1. In a large skillet over medium heat, cook the chicken, onion and garlic in oil until chicken is lightly browned and onion is tender. Stir in the corn, beans, broth, tomatoes, cumin, salt, chili powder and cayenne. Bring to a boil. Reduce heat; cover and simmer for 10-15 minutes. Garnish with yogurt and cilantro.
That's it! Easy! And with dinner that's this quick & easy (and trust me, delicious), you can also find some extra time for family or cleaning or knitting or reading… well you get the drift.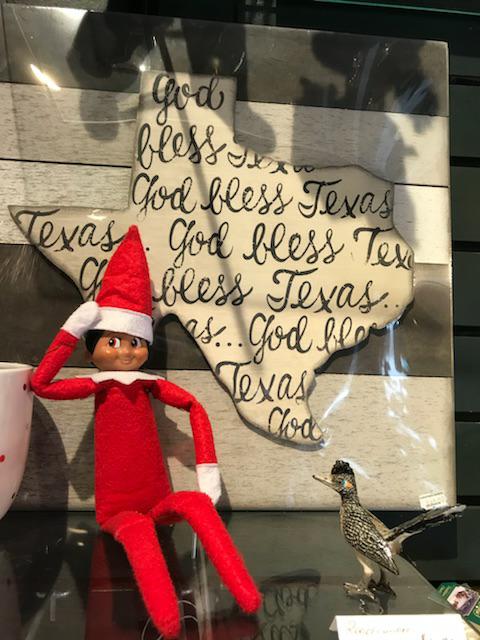 I am looking forward to 2018 and all the blessings the new year will bring to us all!
If financial freedom is your goal/resolution, then don't forget about our after Christmas sale at The Shoppe! You can still have the Hill Country Mile shopping experience and also keep your wallet happy!
So to recap, come back and visit with me each week as I share stories, event information, decorating and gift ideas, great recipes and even a special coupon now and then just for you friends. Who knows, our time together may inspire you to check off some of those resolutions! And as we part ways I say, "See y'all real soon" and "God bless Texas!"
~S'more the Elf
Previous S'more Blog ~~~~ Next blog coming soon!
We are oh, so social! Follow us on Facebook, Pinterest, and Instagram!
Get the latest S'more Blog in your email by clicking HERE!