Hello fellow Christmas lovers!
Tonight is Diva Night on The Hill Country Mile. Us Elves are known to have a good time! So, I'm donning my pink feather boa and a festive beverage – I'm ready to stay out late tonight! The only thing missing is the company of all my friends! So grab your gal pals and your princess crowns and let's shop!
I thought for sure you would get a kick out of my glass that reads, "These spirits make me bright."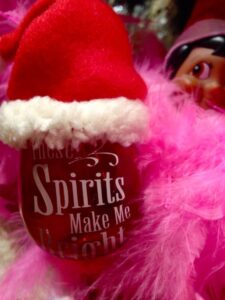 I'm dreaming of a white Christmas, but if the white runs out, I'll drink red! Hahaha!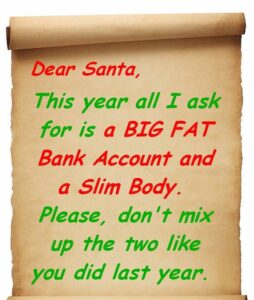 One of my besties at The North Pole is a mail apprentice for Santa. She shared a funny with me to brighten my day. 
That's what friends are for right?When you're having a difficult time they help you through. And they somehow always know how to make you smile. I read once that girlfriends will make you laugh so hard you snort (even in a nice restaurant.)


I am so lucky to have friends all over! In my travels I came upon a poem that reminds me of my friendships both near and far:
What Is A Friend?
Unknown Author
A friend is somebody
Who knows you and likes you
Exactly the way that you are.
Someone who's special
And so close in thought
That no distance can ever seem far.
A friend understands you
Without any words,
Stands by you
When nothing goes right.
And willingly talks
Over problems with you
Till they somehow
Just vanish from sight.
And whether you're neighbors
Or live miles apart,
A word from a friend gives a lift
To your heart and spirit.
That shows you once more
Why friendship is life's dearest gift!

After reading that poem, I was inspired to write my own.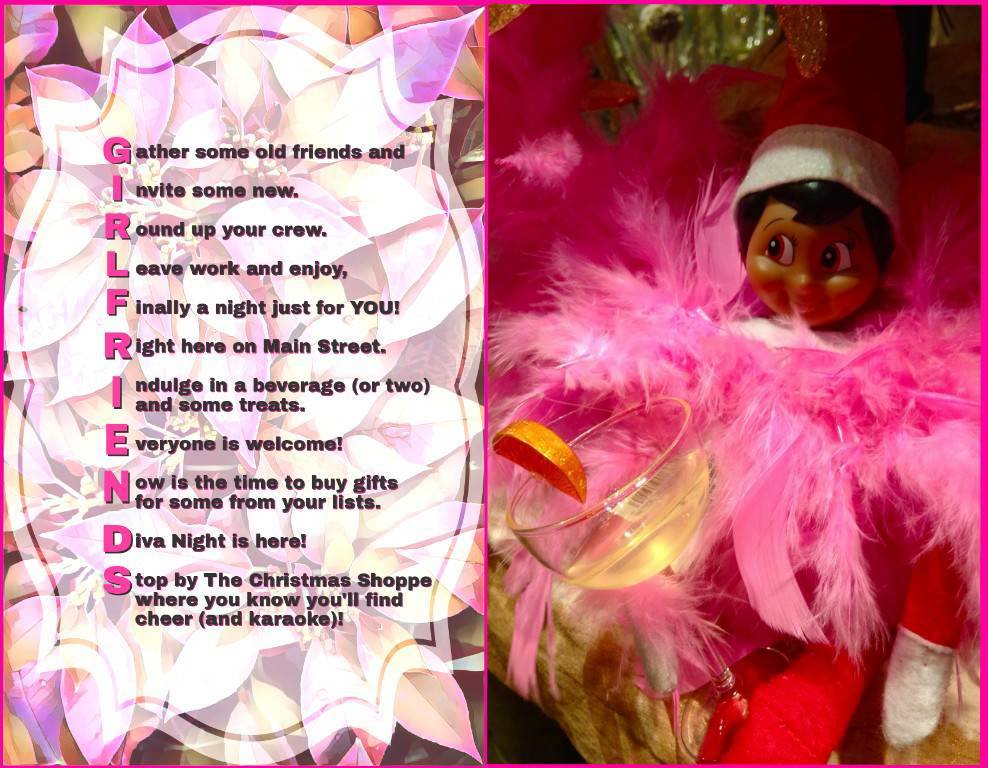 I hope my poem put you in a cheery mood! You may have noticed that treats and beverages will be served. Join me for a selfie station and karaoke! Also, be sure to check our Facebook for a little something special for my friends!
You know Christmas is a time to count your blessings and to be thankful for those things dear to you! In the spirit of Christmas, in the spirit of friendship, I want to take this opportunity to say thank you! We have been growing our friendships for a while now and these afternoons are special to me! See you at The Shoppe!
Cheers!
~S'more The Elf
Previous S'more Blog ~~~~ Next blog coming soon!
We are oh, so social! Follow us on Facebook, Pinterst, and Instagram!
Get the latest S'more Blog in your email by clicking HERE! Share S'more love with your friends too.