S'more Friends!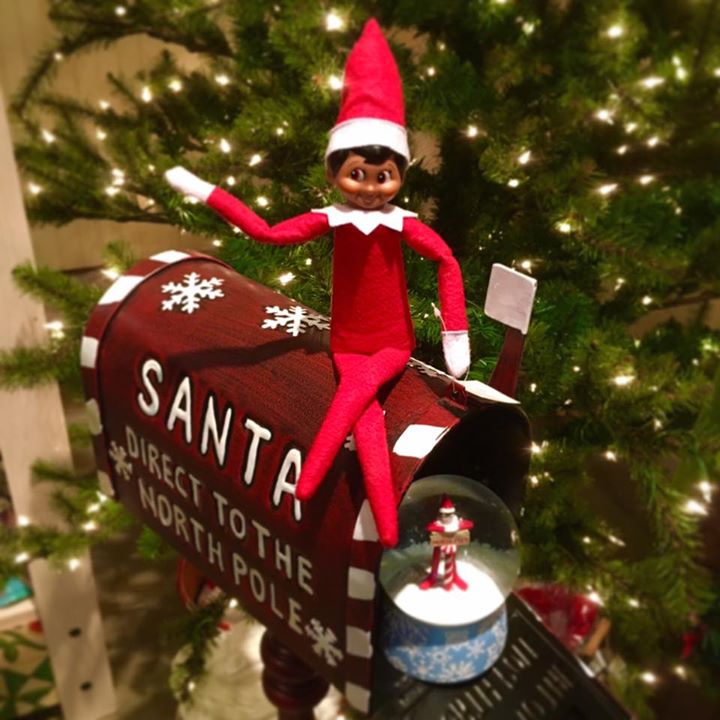 Hello, fellow Christmas lovers!
We have NEW news! All of my buddies from the North Pole who are available for home assignments have landed at The Christmas Shoppe. That's right, we are stocked up on everything Elf on the Shelf. We even have reindeer pets and cute skirts to treat your friend when he or she arrives in your home November 24th.

All of Santa's elves are pretty good friends. It's so nice to have good friends around at Christmas… or anytime, really. Oh! I have to know!
Who are your good friends?
What are some fun things you do together?
Do you give Christmas gifts to your friends?
What kind of games do you play together?
Do you hug?
Do you have a BEST FRIEND?
How long have you been friends?
Can I be your friend?!?
Sometimes it's hard to make friends, especially the older we get. It's hard to believe when you are young, but after you graduate from school, you don't get to meet many new people that are near your age. So, finding someone you get along with can be …. rare. I'm sure you know lots of good ways to make new friends, but the best thing is to be a good friend. What would you tell someone who wants advice on being a good friend? Well, I've put together a handy dandy very jolly list of Elf Code of Conduct friendship tips:
F – Forgive. No one is perfect. Mistakes happen. Hug it out and forgive them as soon as you get the chance.
R – Root them on. A good friend encourages their friend with a kind word, more hugs, the perfect gift, or by screaming at the top of your lungs, "WAY TO GO!!!"
I – Include them. It's easy to get wrapped up in what is going on with a big group of friends, family, or activities, but sometimes we forget a friend. Invite them. Introduce them. Talk about things that everyone likes. "No one gets left behind… or forgotten."
E – Enjoy! Do fun things together that you both like or try out new things that your friend likes. HAVE FUN. Serious fun. Give your time.
N – Nod and listen. You have stuff you want to share. Your friends have amazing, funny, and really cool things to say, too. Be there and listen. No distractions!
D – Discover. Get to know EVERYTHING about your friend because good friends know EVERYTHING about each other. It shows you care about them.
You know what they say. Friendship is weird. You just pick a person, and say, "Yup, I like this one." Then, you do stuff together. That's what they say. Whoever "they" are.
I say: Good friends are like a Christmas gift. You love when they sparkle. They are a gift of love from your Father in heaven who loves you. Funny is good. The longer you have them, the more special they become.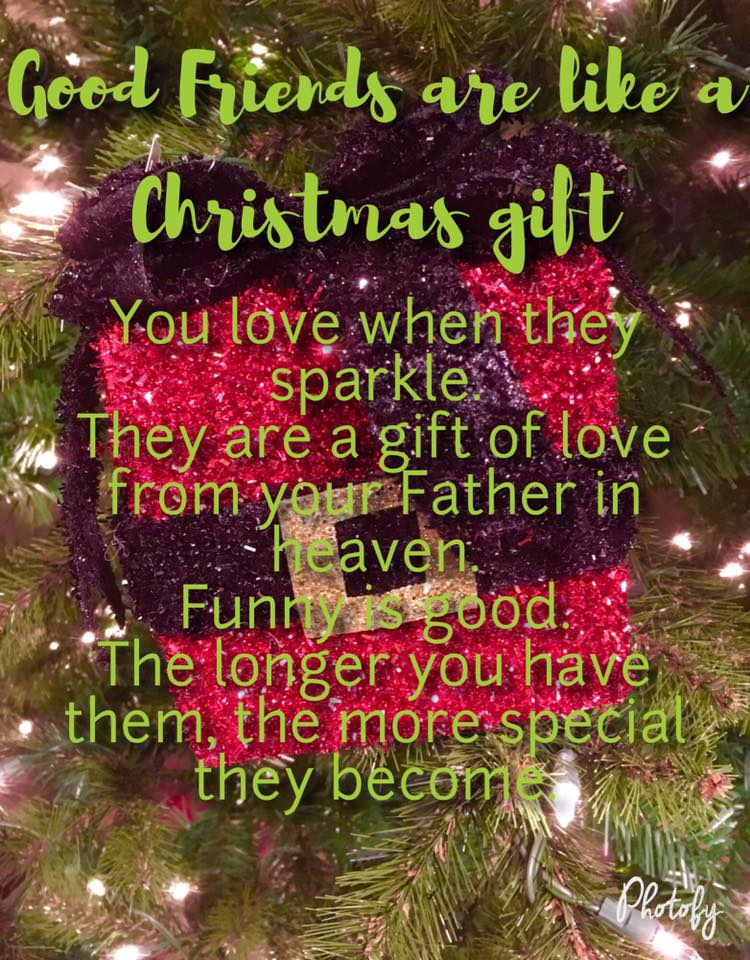 ~S'more the Elf
Previous S'more Blog ~~~~ Next blog coming soon!
Get the latest S'more Blog in your email by clicking HERE!
---
S'more's Special Friend Special!
Bring in a copy of this coupon to receive 25% off your entire purchase.
Expires September 30, 2017.
Limit one per customer.
Cannot be combined with other offers.