S'more Fall, Y'all!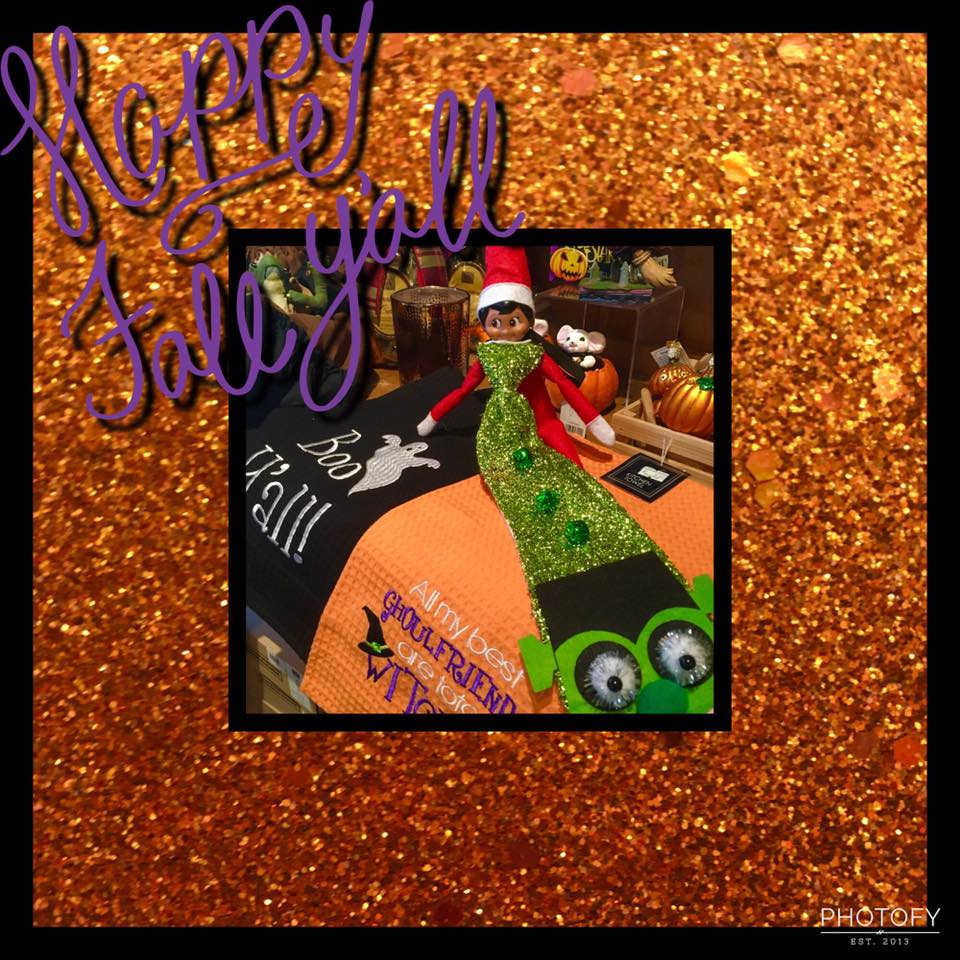 Happy Fall, All Y'all Christmas Lovers!!!
Guess what!?! ……..
NOPE! Today is the first day of fall! The season has begun! Just 93 days until Christmas! Woohoo!
So, what are you doing to get ready? I am picking out a Halloween costume today. This Frankenstein tie is pretty awesome. One size fits most, including me.
I'm, also, helping with the decorating, which is nonstop right now. Check out our new window display for Halloween.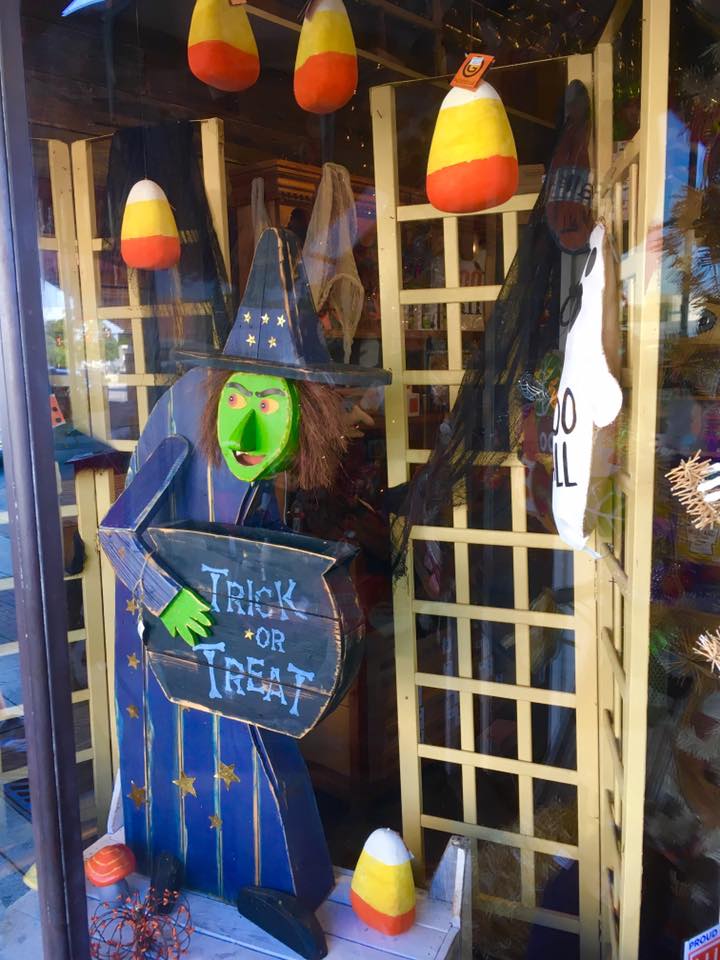 Our Thanksgiving decor is ready to peruse, too. We are burning our Pumpkin Spice candle by Aromatique. So, the whole store smells like fall, too. Thankfully, we have had some cooler days on occasion. The kids are in school. Grab your besties. Right now is the best time to make a fun fall shopping trip to good ol' downtown Boerne.
Meanwhile, we are in full blown decorating frenzy! Hopefully, we will be finishing about one themed tree per week. We have two themed trees finished, and about nine left to go. You can check them out in person, on Facebook, on Pinterest, or by flipping through our website posts. Our latest, the Cartoon Tree is HERE! We have been presenting one every Sunday!
I am, also, working on my Elf-Approved Fall Bucket List!
Pumpkin Patch Pickin' : If you are new to town, we highly recommend this one!
Hike through the crisp fall leaves! They don't really show up just yet, but Cibolo Nature Center is ideal for some outdoor, autumn awesomeness.
Bake! You probably already know my love of baking. Check out our favorite recipes on Pinterest.
Jump into a BIG PILE OF LEAVES!
Toast s'mores! (not ME, actual s'mores) Actually, anything involving an outdoor fire, makes the world a toastier, cozier, awesomer experience.
Fallify the front porch! We know an excellent place to find the perfect decorations. Wink! Wink!

Visit a CORN MAZE! I have never been to one, and I really want to find a cool one. Recommendations are welcome!
Binge on apple ANYTHING! Our famous Aspen Mulling Spice should be coming in any. day. now. It's perfect in Apple Cider, Apple Crisp, Applesauce Pie, Apple Cake….
Get your Oompa on at Oktoberfest! It's fun for the whole family.
HAYRIDE! The joy of getting poked in the butt with hay. Seriously, though! A hayride in cool weather, at twilight, snuggled up in a blanket is the perfect end to a perfect autumn day.
Join me this fall, as I capture the full fall adventure! What would you add to my list? I'd love to hear your input.
~S'more the Elf
Previous S'more Blog ~~~~ Next blog coming soon!
We are oh, so social! Follow us on Facebook, Pinterest, and Instagram!
Get the latest S'more Blog in your email by clicking HERE!