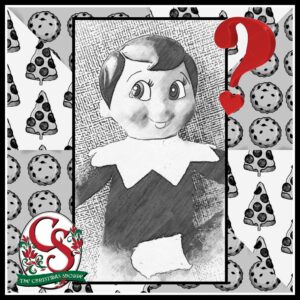 Hello, Fellow Cookie AND/OR Pizza Lovers!
I just cannot! I cannot decide! Do I love… cookies… or… pizza more?? AHHHH!!!!
Today is BOTH National Chocolate Chip Day &&& National Pizza Day. I was trying to figure out which day I wanted to celebrate first. I should start with my favorite, of course! BUT, which WAS my favorite?
Which is your favorite?
Then it donned on me, I don't HAVE to choose!!!! In the spirit of #celebratealways, we are going to celebrate BOTH – AT THE SAME TIME!!! What a great idea – I'm one smart cookie!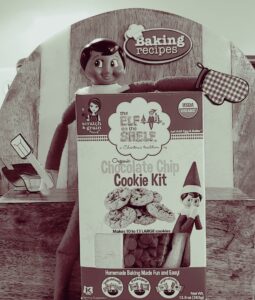 I set out with my handy, dandy cookie kit but – I had a problem! It was not going to make enough dough to bake a PIZZA-SIZED cookie!
So, I asked the one person I knew would be able to help! Mrs. C, herself! Follow the link below to go on a baking adventure with us! Mrs. C. even shares the origin of this recipe and shares a PIZZA her heart! <3 Maybe you can use this recipe to enjoy your own Chocolate Chip/Pizza Party Day celebration!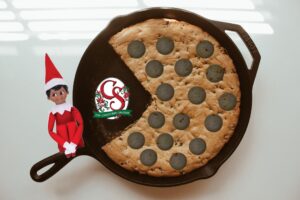 [button type="btn_border" url="https://thechristmasshoppetx.com/2020/05/14/chocolate-chip-pizza-cookie/" target="" button_color_fon="#a90b00″ ]Chocolate Chip Pizza Cookie[/button]
If you are still in KNEAD for quarantine cooking ideas, I have another pizza themed idea that works great with items you might have lying around the house! TEXAS TOAST PIZZAS!
Just use any type of bread, red sauce, and top with your favorites – cheese, mushrooms, olives, onions, peppers, ham, pineapple… the list goes on & on! Then toast. Easy and done! (Kiddo approved!) Just remember, if you don't want to burn the pineapple pizza, you might need to set it on aloha temperature. Tee-hee!
WHAT ARE YOUR FAVORITE RECIPES? WHICH ONES HAVE YOU DETERMINED ARE QUICK, QUARANTINE COOKING QUALITY?
I have another great idea! Wow! I'm on a ROLL today! Anyone and EVERYONE that replies to this email with their favorite recipe for Mrs. C and I to try, will receive a special coupon. 😉 (You DOUGH'nt want to miss this one!)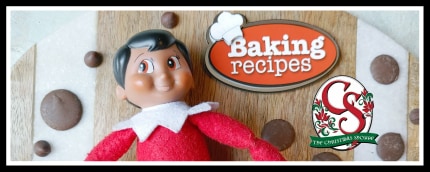 [button type="btn_border" url="https://thechristmasshoppetx.com/category/recipes/" target="" button_color_fon="#a90b00″ ]More Recipes Here[/button]
I was going to tell another joke about dough, but at this point, you might think it's stale….
Thank you for spending time with me, friends! You are the milk to my cookie! I like you a choco-lot! You make my dreams crumb true!
Okay, so I said, "No more puns," but I can't help myself – I can be a bit of a weir-dough! Tee-hee!
Go out & #celebratealways!
Want to see my past blogs?
Check out our Blog Archive
Want to be the first to see my future blogs? ?
Love from,
S'more