HELLO FELLOW CHRISTMAS LOVERS!
There's only ONE thing I can think of that gives me warmth like going home for Christmas. Only ONE thing that brings happiness like the hugs from your family. Only ONE thing that my good friend Santa likes more than a cold glass of milk… whoa! "More than milk?", you ask. Yes! Only ONE thing! A delicious mug of hot cocoa!
Sometimes when you live at the chilly North Pole (also nice in not so chilly TX) you need the warmth of the cocoa paired with your cookies! And there's always a special story or memory linked to a cup o cocoa! It really warms the heart as well as the body!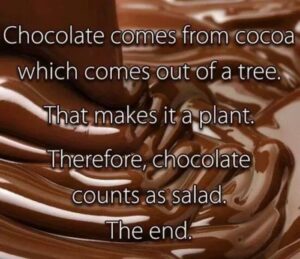 Plus, cocoa beans, are beans. And beans are veggies so that counts as healthy right? Or how about chocolate comes from cocoa which comes out of a tree. That makes it a plant. Therefore, chocolate counts as salad. The end. Elves at tte North Pole practically live off chocolate and sugar cookies! So make this recipe at your home and share it with your family. And don't forget to leave some out for Santa too! 😉 His favorite, and mine too, is with one GIANT marshmallow on top! YUM!
PERFECTLY CHOCOLATE HOT COCOA
Makes 4 to 6 servings
½ cup sugar
¼ cup unsweetened cocoa powder
Dash of salt
1/3 cup hot water
4 cups milk
¾ teaspoon vanilla extract
Whipped cream or marshmallows (optional)
Mix sugar, cocoa powder, salt and water in a sauce pan. Stir constantly over medium heat until mixture comes to a boil (about two minutes.) Stir in milk and heat. Bring the hot chocolate to the desired temperature but do not boil. Remove from heat and add the vanilla extract. Divide into mugs and top with whipped cream or marshmallows.
Hot Cocoa for One? Find the single serving version of this delicious Hershey's recipe HERE.
Whether you're looking for a gift to celebrate the same warm cozy feeling of sharing a cup of hot cocoa with a loved one (or leaving out a mug for North Pole's finest, Santa) or looking to add to your collection, remember this Department 56 Village piece.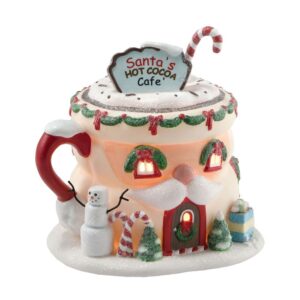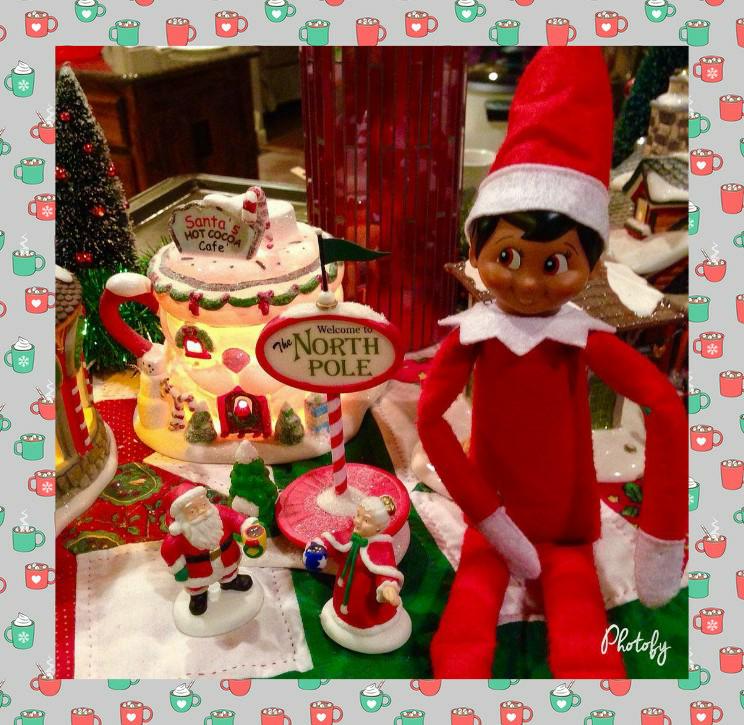 A part of the North Pole Collection, inspired by magic and charming legends. This Santa mug shaped building is a favorite hang-out for all hard working elves.
Thank you for spending some time with me! See you again next week!
~S'more the Elf
Previous Blog ~~~~ Next blog coming soon!
We are oh, so social! Follow us on Facebook, Pinterest, and Instagram!
Get the latest S'more Blog in your email by clicking HERE!