Guten tag, fellow Christmas lovers!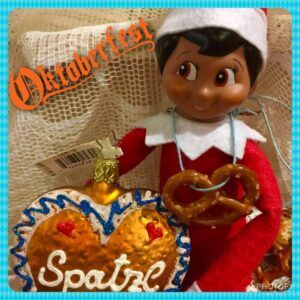 As an elf I was born to help you celebrate Christmas! At The Christmas Shoppe, we love celebrating! We celebrate all the holidays because spreading joy and cheer all year is our passion.
What is your favorite occasion to celebrate? Maybe it's Christmas like me! Maybe your favorite thing to celebrate is your birthday! How about celebrating the blessing of a new baby or even a wedding? No matter what the occasion the jolly elves at The Christmas Shoppe want to celebrate with you and find that special decor, momento, or gift!
Speaking of wedding celebrations, I know of a big wedding that has inspired celebrations for centuries! Sit back and enjoy a little story.
Once upon a time, in the year of 1810, there was a Prince who married a Princess. Bavarian Crown Prince Louis (he later became King Louis I of Bavaria) marries Princess Therese von Sachsen-Hildburghausen. The Bavarian royalty was so happy that their Prince was to be wed. They wanted ALL the people to join in the celebration. They invited the citizens of Munich to attend the festivities and horse races. The party was so fun that they decided to celebrate again the next year too. Each coming year they just kept celebrating adding more and more activities and of course more and more delicious treats! And that's how the fun of Oktoberfest began!
Did someone say delicious treats? Do you like pretzels? I sure do! And the "Brez'n" is not only a yummy treat you can find at a German Oktoberfest but also a special religious symbol as well. How about another quick story?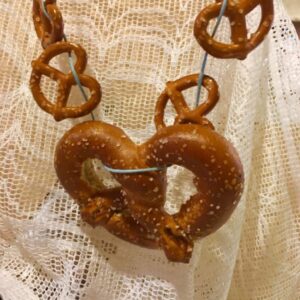 Once upon a time, back in 1400, monks created the pretzel. They created pretzels as a yummy treat to give thier students for learning their Bible lessons. But the ever so pious monks even created the shape with special meaning! Most notable, the three openings represent the Father, Son, and Holy Spirit. The shape is also symbolic for saying prayers that are sent up to heaven. Amen!
When I'm not at the North Pole working with Santa, I live at the Christmas Shoppe in Boerne, TX. The city of Boerne is a town full of history and that history is full of German influence. So naturally we would have our very own Oktoberfest celebration. The celebration starts today and continues all weekend long so grab your lederhosen and dirndls and head on over to the Hill Country Mile for the festivities.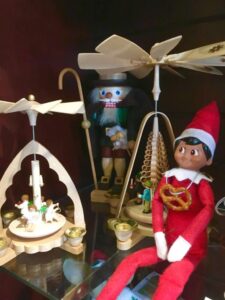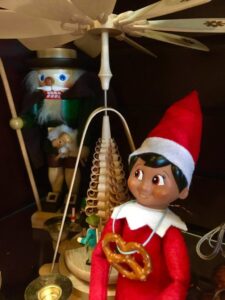 I will be here. Nestled among the fabulous made in Germany, wooden pyramids and Ulbracht nutcrackers, admiring the beautiful, hand blown, German Inge Glass ormanets. OH! And eating all the pretzels and spatzl cookies around! These gingerbread cookies are not only a staple for an Oktoberfest celebration but also a staple for every Christmas market in Germany. It's only fitting that you could find these hearts made with love and donning sweet sayings at The Christmas Shoppe. So come see us elves here at The Shoppe! Wunderbar!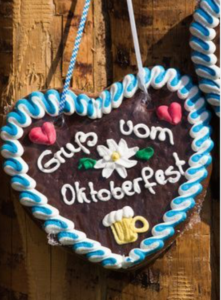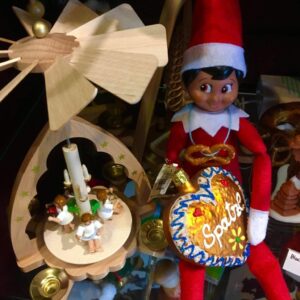 ~S'more the Elf
Get the latest S'more Blog in your email by clicking
HERE
!
For more information on this unique celebration highlighting German culture and Boerne's German heritage click
HERE
.
Save
Save
Save