Hello Fellow Christmas Lovers!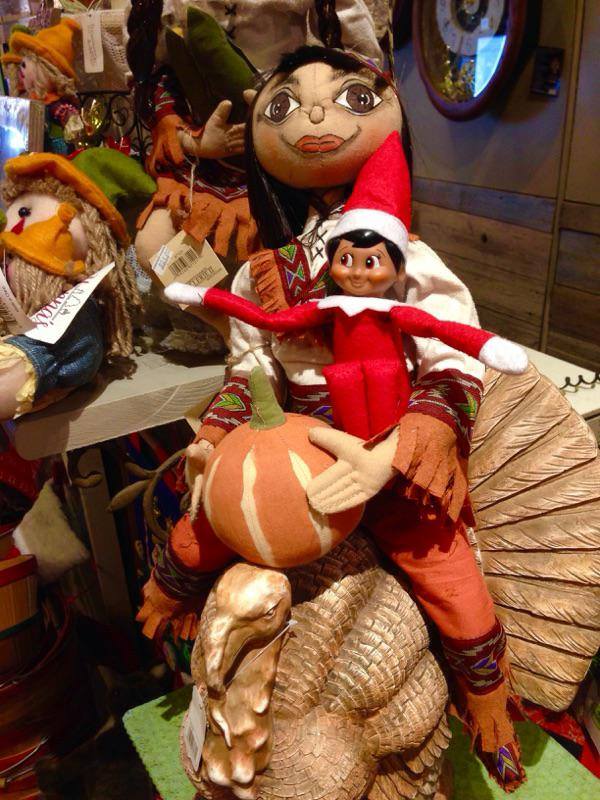 Celebrate! Give Thanks! But WHY do we celebrate Thanksgiving?
We all know the basics, right? Pilgrim guys and gals and Native Americans joined together to be thankful for a great harvest. They had turkey and all the trimmings. The end.
Kind of, that first time, in 1621, they didn't call it Thanksgiving, they called it an English harvest celebration. But, it wasn't until 1676 that the first Thanksgiving proclamation was issued by the people of Charleston, Massachusetts. The last paragraph of the proclamation says it all…
"The Council has thought meet to appoint and set apart the 29th day of this instant June, as a day of Solemn Thanksgiving and praise to God for such his Goodness and Favour, many Particulars of which mercy might be Instanced, but we doubt not those who are sensible of God's Afflictions, have been as diligent to espy him returning to us; and that the Lord may behold us as a People offering Praise and thereby glorifying Him; the Council doth commend it to the Respective Ministers, Elders and people of this Jurisdiction; Solemnly and seriously to keep the same Beseeching that being perswaded by the mercies of God we may all, even this whole people offer up our bodies and soulds as a living and acceptable Service unto God by Jesus Christ."
It really does say it all, doesn't it? The history, the heritage, the tradition of our country. In God, in faith, in thanks.
BUT WAIT, that may have been the first proclamation, but according to records, the first NATIONAL Thanksgiving wasn't celebrated until 1777 (when it was declared by the Continental Congress). But that STILL wasn't Thanksgiving as we know it today, which was "coined" in 1863.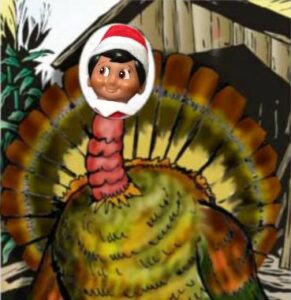 Now I may look young, but I am no spring chicken, (nor am I a fall turkey ?) us Elves just age well! (It's the Christmas magic!) I have seen many celebrations of Thanksgiving! However, our time together is not intended to be a history lesson, but more of a time of reflection. In these moments I simply and humbly hope to give you inspiration and ideas for your family! In the form of a joke, or a story. Maybe it's an item you can find at The Christmas Shoppe to outwardly express in your home the feelings in your heart. Or to give as a gift when you're thinking of someone dear. Or to create a family tradition, memories that will last a lifetime.

Or maybe I've inspired you to try one of my wonderful recipes? I know the holidays are busy friends, so I've compiled them here in an easy, go-to list: (In case you wanted to share one at your family's celebration of Thanksgiving.)
Ridiculously Amazing Popcorn Balls
Elf Kiss Cookies
Perfect Pumpkin Bread
Mrs. C's Favorite Cutout Cookies
AND if any of you are in a last minute crunch, I found two speedy [novice] recipes that will make you feel like a pro!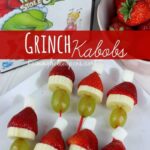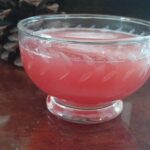 Remember after a delicious dinner and giving thanks for our blessings and health. After giving thanks for our loved ones, it IS OK to want them to leave! If you need help clearing the room you can always bust out your foot soaker and plug it in. Ask them to rub your feet. ? After all, it's been a long day, you deserve it!
~S'more the Elf
Check out my previous blog where I give thanks for you, my friends.
Next blog coming soon.
We are oh, so social! Follow us on Facebook, Pinterest, and Instagram!
Get the latest S'more Blog in your email by clicking HERE!