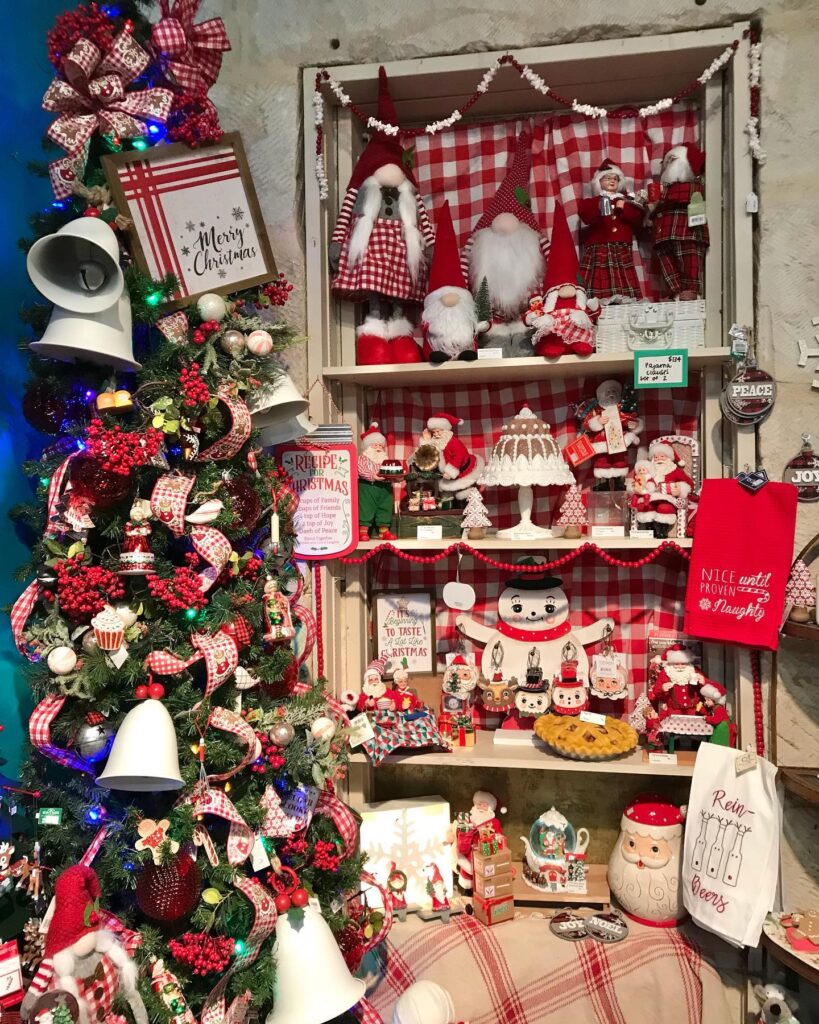 'Tis the season for us to get our themes finished!
Our Mrs Claus's Kitchen Corner is sure to delight with all its sweets and treats and red gingham.
Move over #greatbritishbakingshow ,
this gingham "altar" is worth a #paulhollywoodhandshake
The BIG bells in the tree!
Actual cookie cutters as ornaments
Those big red balls are plastic!
Red berries!!!