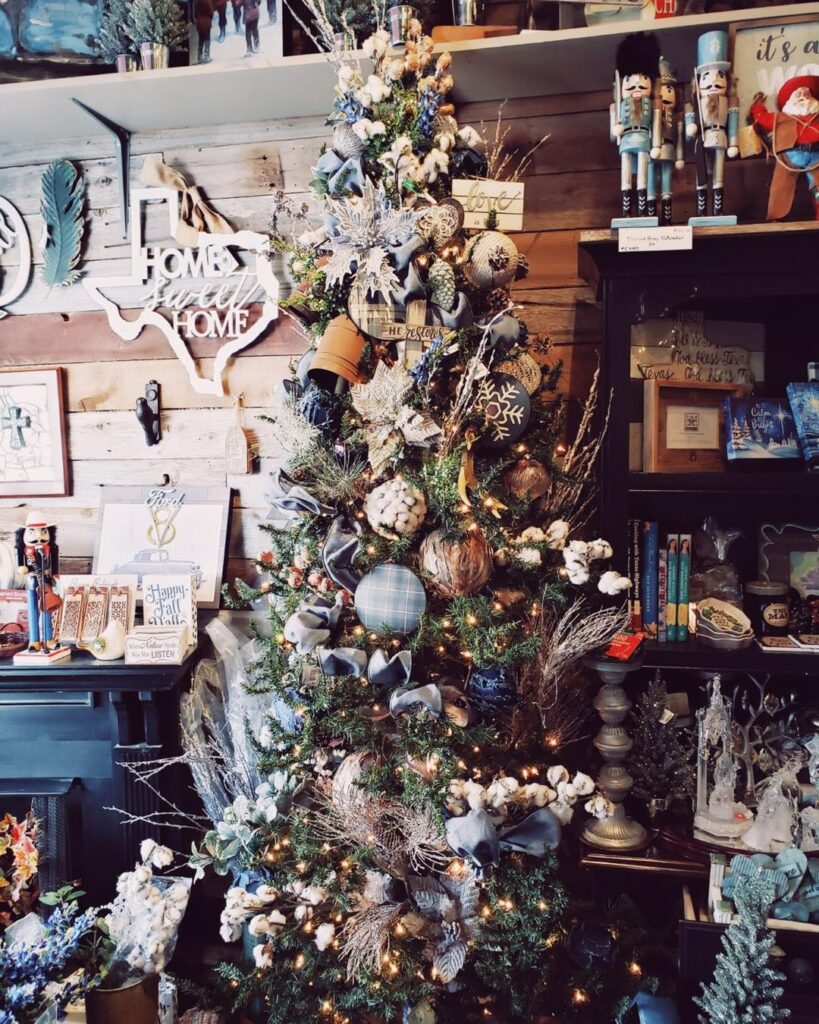 Throwback Thursday and countdown until Christmas!
Who remembers our western denim tree from 2018?
So what do you think? Do we look good in blue jeans?
Our 2018 Denim & Ice Themed Tree was an entirely new take on a western tree, using lots of florals, snow, blue, brown, and ice.