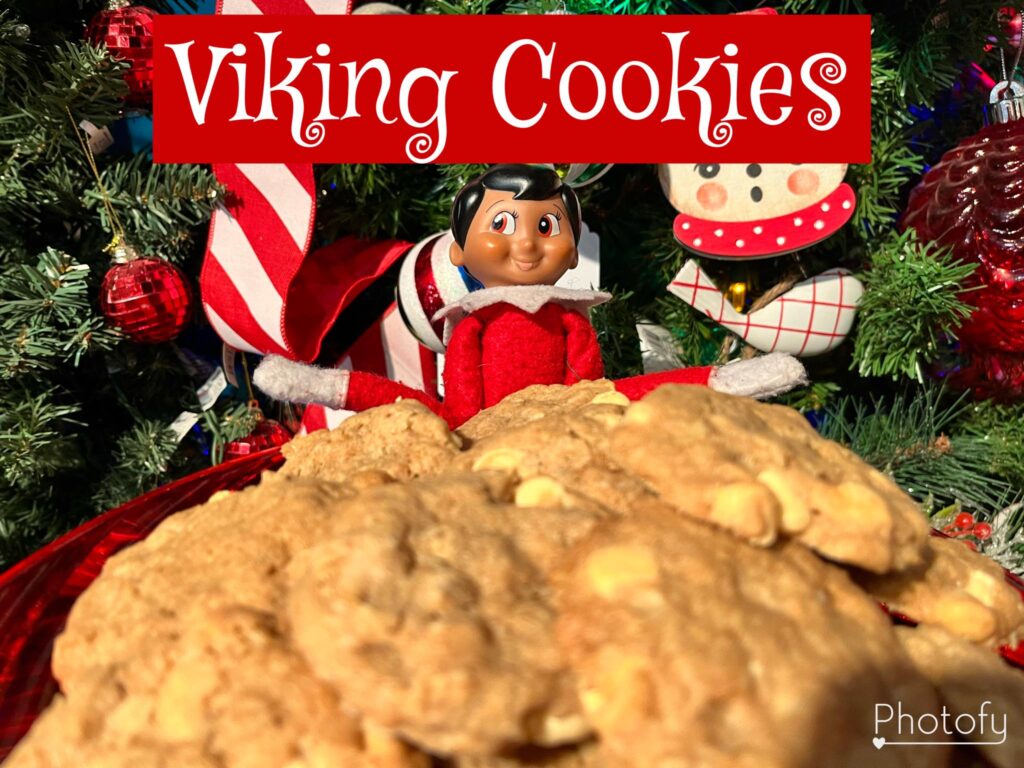 Viking Cookies!
Hello, to all my "Celebrate Always" friends! In an effort to be more Christmas-y, I decided to start serving cookies every Saturday, which has me digging through piles of cookbooks in search of unusual recipes like this one for Viking Cookies.
Actually, this particular recipe came from a murder mystery novel by Joanne Fluke. I love her books, not for the mystery, but for the recipes inside. Her recipes come with the oddest names and lots of tips (as if the characters in the novel are explaining how they would do things).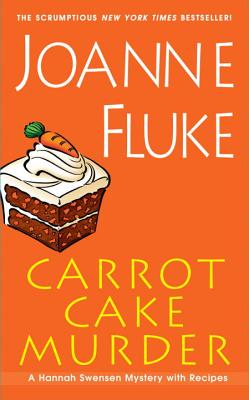 So, for my first recipe to try, I picked "Viking Cookies." There is absolutely no explanation as to why they have this name. However, a quick read through the ingredients shows that they are a type of oatmeal cookie with white chocolate chips.
Here's a sneak peek of the dough…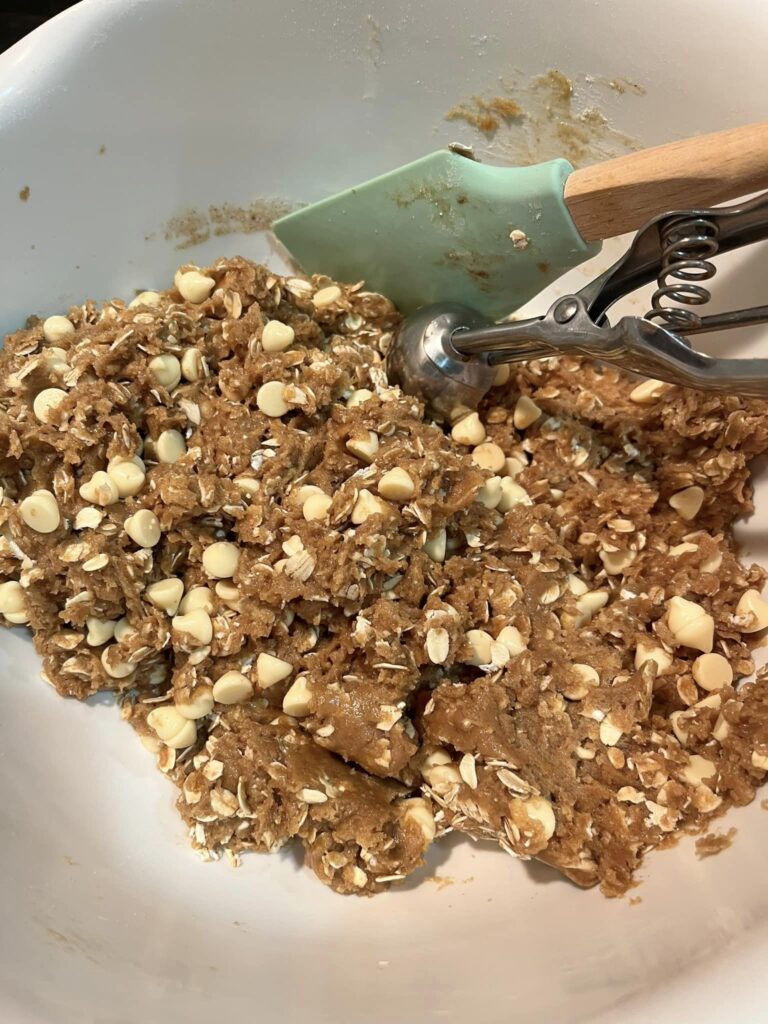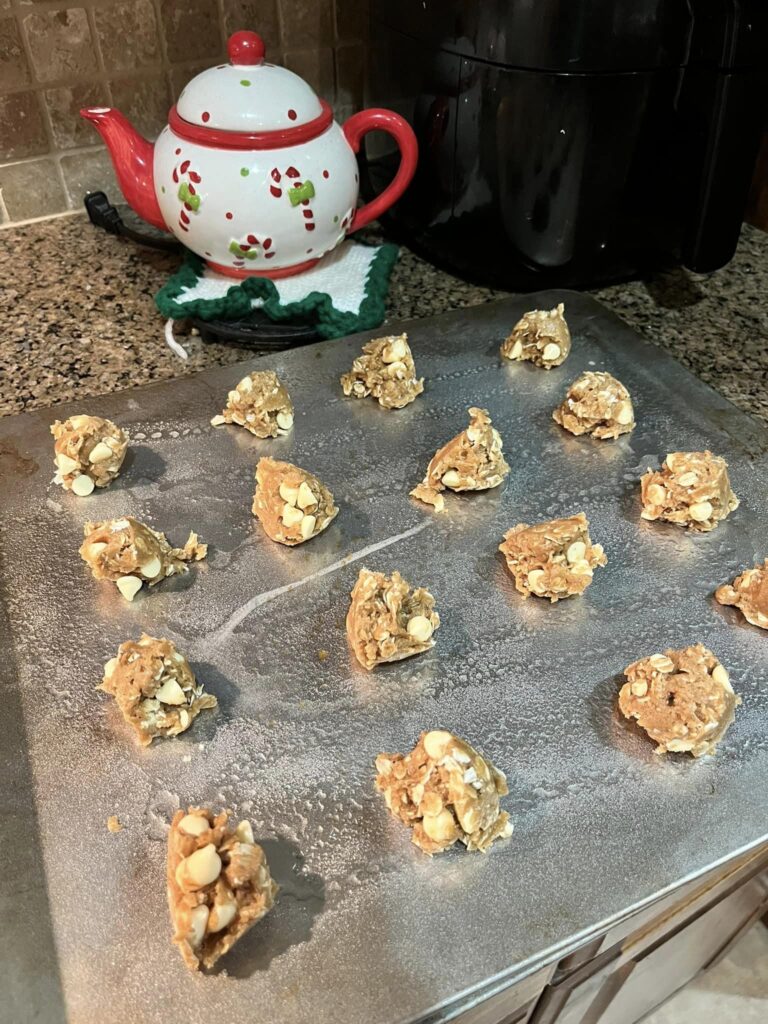 Of course, I made a few tweaks for it to have lower sugar. I've included them in the notes below the recipe.
So far, everyone is loving them.
Now, let's start baking!
---
Viking Cookies
Recipe Courtesy: "Carrot Cake Murder" by Joanne Fluke
Prep time: 15-30 minutes
Cook time: 11-13 minutes
Yield: 5-6 dozen
Ingredients:
1 cup unsalted butter – melted and cooled
1 cup brown sugar*
1 cup granulated sugar*
1/2 teaspoon baking powder
1/2 teaspoon baking soda
1/2 teaspoon salt
2 eggs
1 teaspoon Mexican Vanilla (because it's the best)
1/4 – 1/2 teaspoon ground cinnamon
1/8 teaspoon cardamom (or nutmeg)
2 1/4 cups all-purpose flour*
1 1/2 cups white chocolate chips*
1 1/2 cups rolled oats
Directions:
Preheat the oven to 350°.
Combine sugars and mix in the melted butter.
Add the baking powder, baking soda, salt, eggs, vanilla, and spices. Mix thoroughly.
Add the flour in half-cup increments, hand mixing after each addition. It gets really stiff.
Stir in white chocolate chips.
Mix in the rolled oats.
Drop by spoonfuls onto a greased cookie sheet.
Flatten the cookies a little with a spatula or the palm of your "impeccably clean" hand.
Bake at 350° for 11 to 13 minutes or until slightly golden. Don't let them cool too long on the cookie sheet because they stick.
---
*Notes to lower the sugar:
Substitute a calorie free brown sugar for all or half of the brown sugar in the recipe.
Use 1/2 a cup granulated Stevia and 1/2 cup granulated sugar instead of the full cup of granulated sugar. You will need some real sugar to create the crisp brown edges of the cookie.
Try whole wheat flour in place of the all purpose flour. You won't notice a difference.
I found that the amount of white chocolate chips made the recipe a little too sweet for my taste. So, feel free to use less. I, also, usually subsitute Lily's Sugar Free Chocolate Chips for any chips in a recipe.
If you like this recipe, you should check out all the other recipes I gathered.
For all of our recipes, just check out our Pinterest board or the Recipes on our website.
Thank you for reading. We hope this is just one more way we help you "Celebrate Always" (I Thessalonians 5:16)
Merry Christmas,
Mrs. C.