The Pink Champagne Tree is our 2018 window display for wedding gifts and Christmas decor.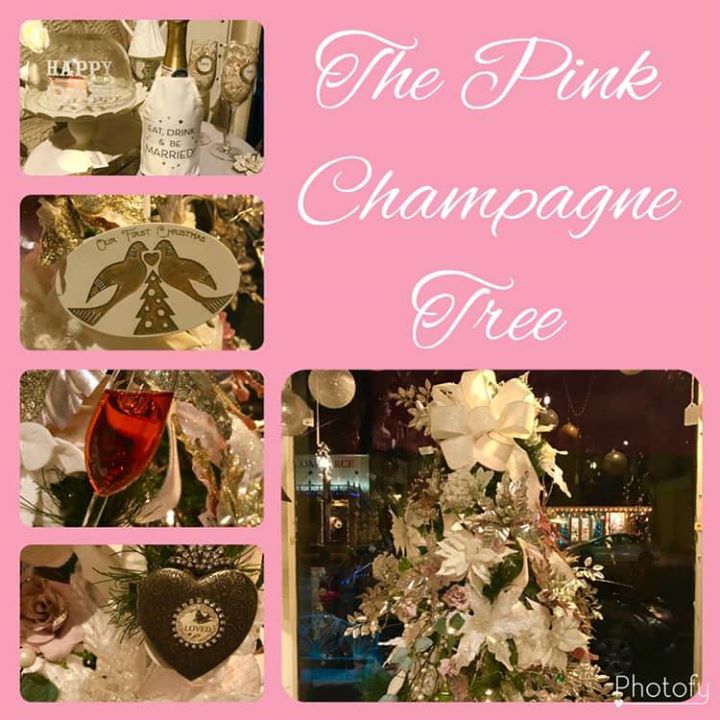 Cheers from our 2018 Champagne Tree in our couple's first Christmas corner.
This year our tree is inspired by Valentine's Day and will be covered in pink and gold.
Also, this year, we will be participating again in Toast to Olde Town's Wassail Tasting. So, mark your calendars for the second Saturday in December for the opportunity to stroll downtown shops sipping hot Christmas beverages. Participating stores are just beginning to sign up, but the list will be posted in September. We'll be open until 8pm.