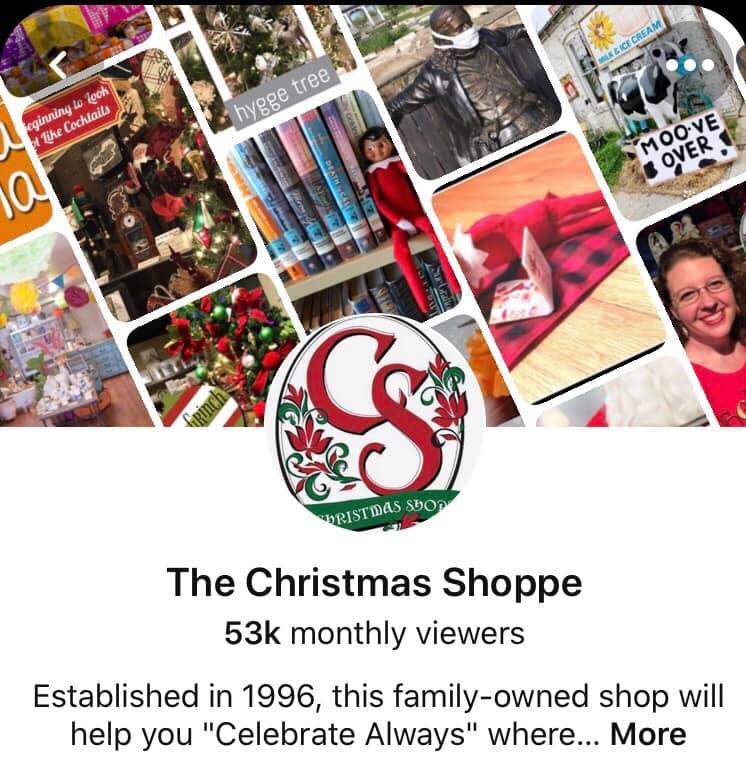 S'more Inspiration
Know what??? It's hard work bringing s'more inspiration to the world all the time. I'm not complaining, of course. Our job at The Christmas Shoppe is fun, but it's serious work, too. Serious fun, if you will. Will you?
Our mission is to help you "celebrate always" (I Thessalonians 5:16). We elves want to help you celebrate Christmas, Halloween, Easter, birthdays, housewarmings, new babies, graduations, weddings, and every little holiday in between.
How do we do it?!? Well, with lots of holiday magic!… And, glitter!… And, Pinterest!
Mrs. C. is a Pinterest fanatic! When she first took over from the Giddens family five years ago, she began looking for s'more inspiration on this handy app. She, especially, started looking for themed tree ideas. But, guess what, guys! She couldn't find any (or many or any really good ones). So, she decided to create a Pinterest account that would help others find awesome ideas for holidays.
So, what is Pinterest? How does it work?
Pinterest is like a virtual cork board of unlimited size to pin ideas on.
It allows you to save ideas that you find on the internet, like you might clip and save ideas from magazines.
It's free to sign up for an account.
You can search for ideas others have already pinned on their boards.
Create a pin from any website page or photo.
You can create different boards to save different ideas on.
Best yet, you can follow different friends, strangers, or companies to see what they are pinning.
It's addicting…. YOU ARE FOREWARNED!
We have a board for each year's themed trees.
So far, only two trees have been made for this year, but you can see what's in store as we finish each tree.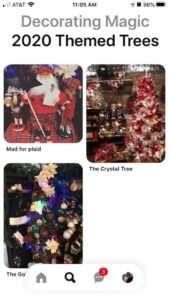 Don't wanna wait?
We have a board showing our inspiration behind our themed trees called Truly Inspired Decor. These are photos capturing the different ideas behind our themed trees, and we start pinning in January! Yup, that's when we start looking for inspiration for our themed trees and displays. There is a section here for wreath inspiration, too. We are happy to custom make a wreath, tree, or garland for you, and if you show us a picture, we will get pretty darn close to what it looks like.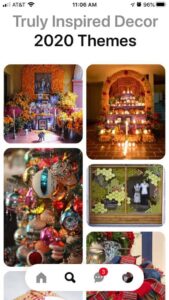 We even have a board of silliness and jokes!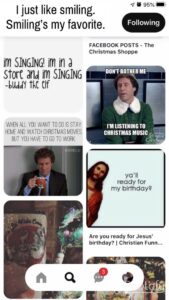 Most people use Pinterest to find recipes!
I don't know how to celebrate anything without food. So, we have a recipe board, too. It has three sections:
Our Recipe Box – the elves' own recipes from home, some are invented and some have been served in our shoppe
Mrs. C. Recommends – recipes Mrs. C. has tried out, maybe served at an in store event, and knows are good
We Can't Wait To Try – recipes we've seen online that sound amazing, especially ones that would be good for a holiday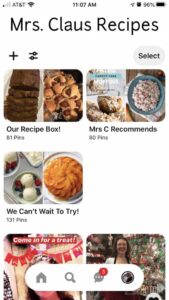 There are lots of other boards you might find interesting,
…including one for gift ideas and ideas for your Elf on the Shelf! That's where we got this idea: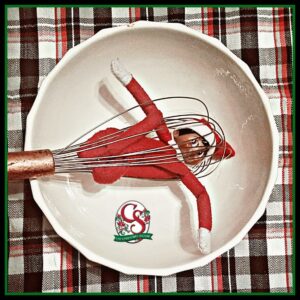 Our newest board is the perfect place to plan a Weekend in Boerne!
It's a Summer Bucket List for vacationing or stay-cationing in Boerne!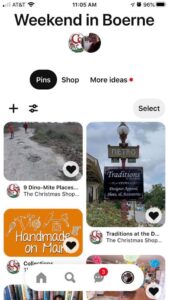 You can check it out to see all our favorite spots to eat, drink, and be merry! However, just in case you are not a Pinterest Pinning Person, I'm going to share the highlights here.
Boerne Bucket List
Stay!
There are lots of relaxing and beautiful places to stay in Boerne. The following are elf approved and easy walking distance to downtown:
Eat!
Mr. and Mrs. C just got back from a short, safe, socially distant vacation and discovered that not all towns have amazing restaurants like Boerne does! We are seriously blessed with a plethora of knock-your-socks-off restaurants in our humble little town. The following are my favorites for breakfast, lunch, snack, dinner, and dessert. Just so you know, I haven't met a restaurant in town that I didn't like. If it's in Boerne, it's probably good.
Shop!
Well, of course, you are going to come see me while you are in Boerne. However, there are lots of other fun shop with clothes, antiques, books, gifts, and home decor. These are my favorites, but for a full list, visit the Visitor's Center online or in person.
Adventure!
Shopping is just one type of adventure. Boerne has plenty more fun things to offer.
Hope these ideas help you celebrate the summer and "Celebrate Always" (I Thessalonians 5:16).
Want to see my past blogs?
CHECK OUT OUR BLOG ARCHIVE HERE
Want to be the first to see my future blogs? 

GET IT IN YOUR EMAIL HERE
LOVE FROM,
S'MORE