Hello Fellow Christmas Lovers & Friends!
Tomorrow, August 4th, is National Friendship Day and so today we are celebrating friendship. (Keep reading for a little something special from ME to celebrate YOU, friend!)
As Henry Ford said, "My best friend is the one who brings out the best in me."
When I think of my friends, I like to celebrate the special characteristics that make them unique! At The North Pole we like to say that everyone is as special as a snowflake. My friend, Hermey is genuine and as sweet as Apple Pie. Blitz is so strong and supportive that he reminds me of a pot of Coffee. Tinsel is as vibrant as A Goodie Bag full of presents that's covered in Christmas lights! (And she ACTUALLY lights up when she gets excited! Tee-hee!) I am very lucky to have friends that balance me out and bring out the best in me! I love having a holiday to celebrate our friendship!

So what does friendship REALLY mean?
Maybe friendship is when you let them eat the last slice of Pizza, even if its the last slice of candies and cereal pizza with chocolate sauce, which is MY favorite! A real friend is someone who isn't going to think twice if it's time to get serious and talk Turkey! Friendship is being there to cheer each other up when life has us feeling a little Grinch-y! A friendship is a safe space where we can all be ourselves. And a true friend is someone you know you can go to for advice that will Candlelight your way.
Having these types of friends in our life is a big Dill! I Donut know what I would do without them! Cheers to our friends that are Eggsquisite! They make every day Mermazing!
There are lots of ways the celebrate National Friendship Day!
Call up a long lost friend and reconnect.
Or make a new friend. You might find a connection that you can celebrate for years to come!
Gather your friends (old and new) for some fun! There's always something going on in Boerne. We even have a fashion show coming up in September! Get the details here:

Seeing as the best way to celebrate your friends is with a little in person visit, I would LOVE for you to come visit ME at The Shoppe! We will have elves bustling around from 12 – 5:30 tomorrow so grab your friends and come AVO good time on the Hill Country Mile!
National Friendship Day was originally founded by Hallmark in 1919. It was intended to be a day for people to celebrate their friendship by sending each other cards. However, by 1940 the market had dried up, and eventually, it died out completely. Then, in 1998 Winnie the Pooh was named the world's Ambassador of Friendship at the United Nations. In April 2011, the United Nations officially recognized July 30th as International Friendship Day; although most countries celebrate on the first Sunday of August!
The official declaration invites us to "observe this day in an appropriate manner, in accordance with the culture and other appropriate circumstances or customs of their local, national and regional communities, including through education and public awareness-raising activities."
We think the best way to celebrate our friends is with a gift!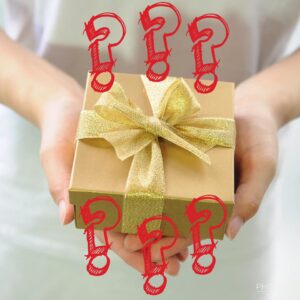 For YOU, friends, a SPECIAL mystery GIFT will be included with your online orders of $10+. Thank you for being my friend!
Talk Soon!
~S'more the Elf on the Shelf
Save