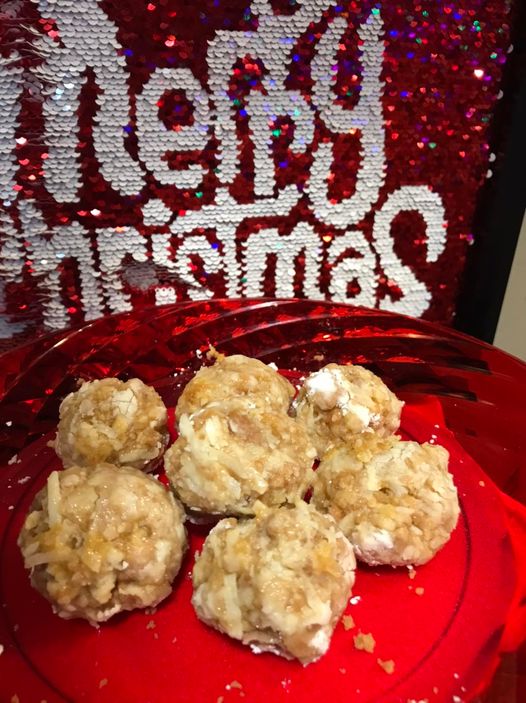 Orange Coconut Ball Cookies!
Hello, to all my "Celebrate Always" friends! We finally got a chance to try out another one of the recipes from our recent blog:
S'more Sweetness – The Christmas Shoppe (thechristmasshoppetx.com)
You are probably not aware, but there are Facebook Groups for just about everything. So, I joined a group called Christmas Decorations Lovers. It just makes me so happy to see everyone's Christmas decorations and share pictures of mine.
One member of the group came up with a brilliant idea to do a virtual Christmas cookie exchange by exchanging our very favorite recipes. What fun! I am always looking for new recipes.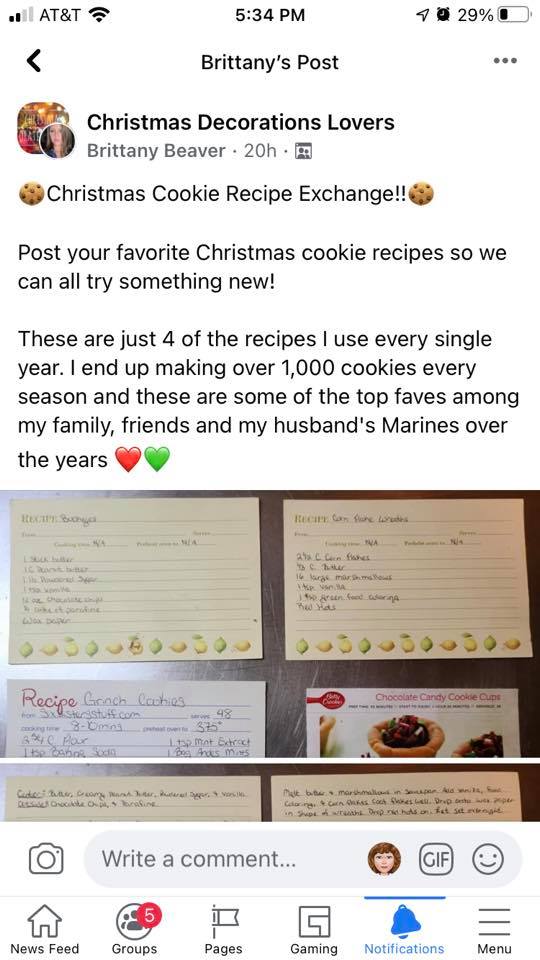 If you are anything like me, you probably want to try every single recipe gathered from this posting. So, I saved them all! And I will try to bake them all.
This particular recipe is very easy to put together, but be forewarned – it's sticky!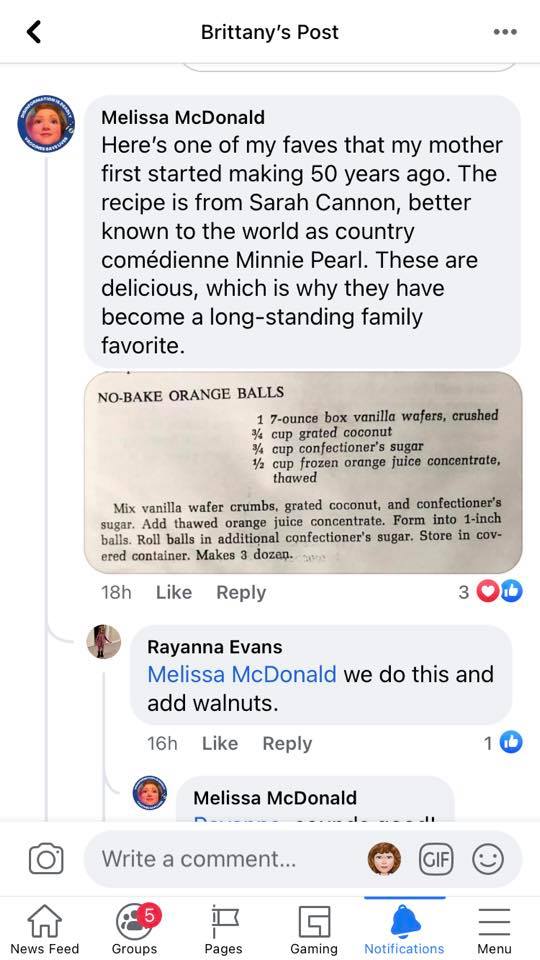 You're wondering, "How does it taste, though." Not everyone loves coconut. It's VERY tasty. They are very sweet, and I don't taste the coconut at all (not even the texture). However, we did have several people decide not to try them because of the coconut.
They're kinda addictive, too. I've been known to eat half a dozen in one day.
Now, let's start baking!
---
No-Bake Orange Coconut Ball Cookies
Recipe courtesy: Melissa McDonald
Prep time: 15-30 minutes
Ingredients:
7 ounces of crushed vanilla wafer cookies (all the boxes didn't say 7 ounces; so, I used a scale)
3/4 cup grated coconut (I used sweetened coconut flakes because I couldn't find any called "grated" coconut)
3/4 cup confectioner's sugar (aka powdered sugar)
1/2 cup frozen orange juice concentrate, thawed
Extra confectioner's sugar for rolling the balls
Directions:
Mix all the dry ingredients. Add the orange juice.
Form into 1-inch balls and roll in extra powdered sugar.
Store in an airtight container in the refrigerator.
Tips:
All things considered you might want to double the recipe and use a 16-ounce package of vanilla wafer cookies. It might be less sticky, and you won't have as much leftover orange juice.
Try using a food processor to make crush the vanilla wafer cookies. It's faster, easier, and more thorough.
Use one hand to form the cookies into balls by squeezing and the other to roll in the powdered sugar. It's a little less messy.
Use wax paper between layers if you are stacking the cookies in a container. They stick to each other.
---
If you like this recipe, you should check out all the other recipes I gathered.
For all of our recipes, just check out our Pinterest board or the Recipes on our website.
Thank you for reading. We hope this is just one more way to help you "Celebrate Always" (I Thessalonians 5:16)
Love,
Mrs. C.