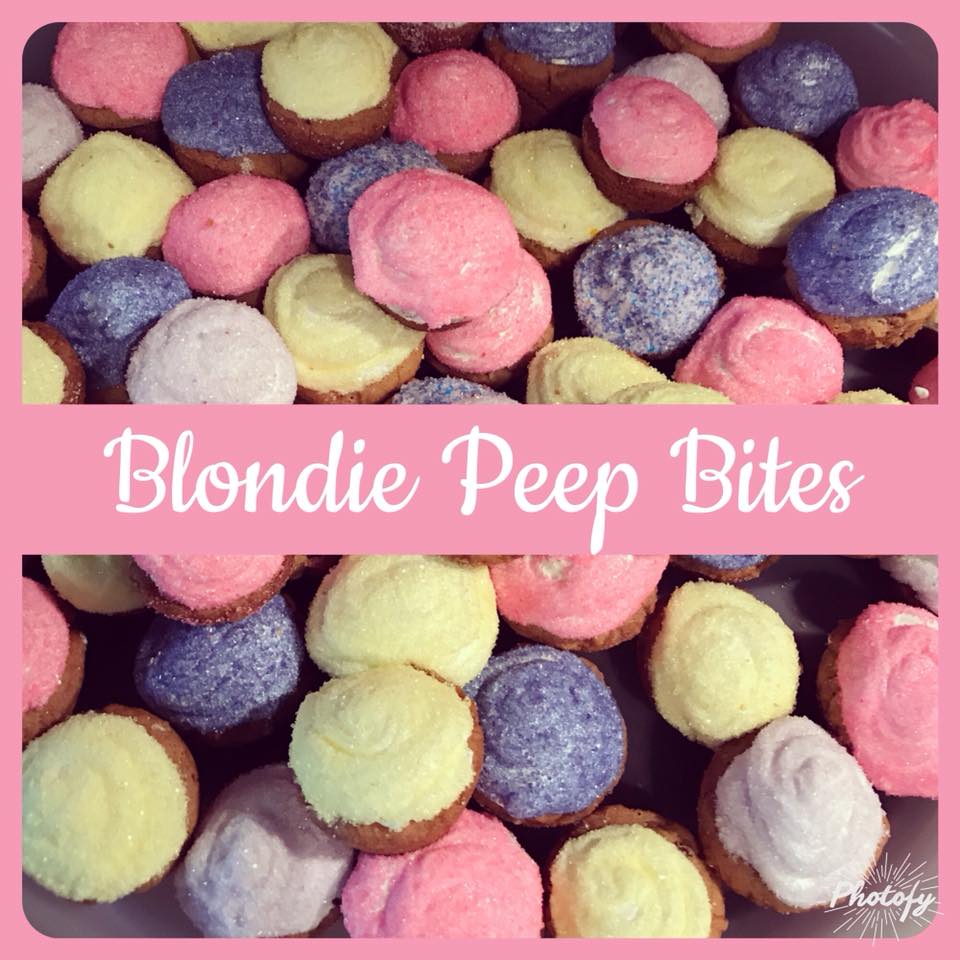 Happy Easter, Sweetheart!
If you just came to our Spring Diva Night, you are probably wanting to know how we made our tasty Blondie Peep Bites that were served. Weren't they yummy? They are a simple blondie recipe, baked into mini muffin tins, and topped with a not too sweet marshmallow frosting and pastel decorating sugar.
Almost every store event, we make simply decorated brownie bites. They are addictively good, and they look more home made than they are. Here are some pics from Christmas.
Normally we throw these together for events because they are so easy to make. Just buy some "two bite" brownies. (I put "two bite" in quotation marks because I can easily shove them into my mouth whole.) In this case, I mixed peppermint into store bought frosting. Any frosting works. Then, I piped it into the shape of a certain emoji. Next, top with a yummy Hershey Kiss, in this case… peppermint! Then, some sprinkles. Easy. Done. Yum.
Shocking as it sounds, these tasty go-to desserts sounded too chocolate-y and heavy for a spring dessert. So, I rewrote the whole book. The blondies are soft and chewy with a few chopped nuts. So good. The marshmallow frosting is fluffy and sweet, but not too sweet. And, the coating of decorator sugar makes it Peep perfect!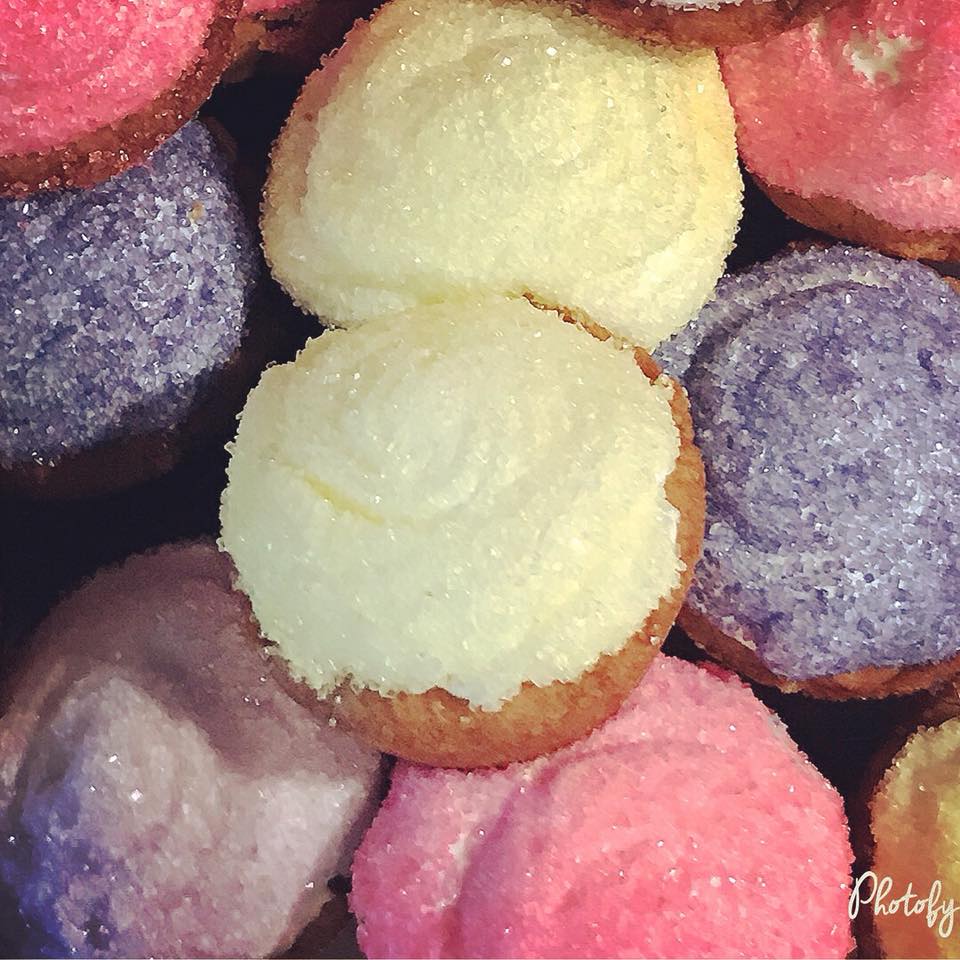 I used a Blondie recipe from Southern Living, baked in mini muffin tins. Then, I piped on my grandmother's "no bake" marshmallow frosting. Don't ask why "no bake" is in quotations. I would put the word "marshmallow" in quotations since no marshmallows were harmed in the making of these treats.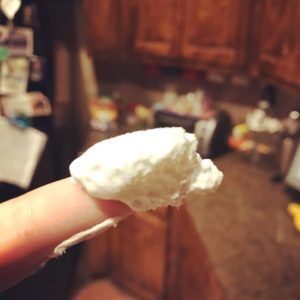 Just a bit of advice: it pays to have more than one mini muffin tin. The blondies have to cool before being taken out of the tin. Also, if you don't wash and re-grease your tin between batches, the blondies start to stick. It's a pain. I know.
I know you can't wait to give them a try. So, here you go…
---
Blondie Peep Bites
Makes about 5 dozen
Ingredients:
1 16 oz package brown sugar
3/4 cup butter
3 large eggs
2 3/4 cups all-purpose flour
2 1/2 tsp baking powder
1/2 teaspoon salt
1 cup chopped pecans and/or walnuts
2 tsp vanilla extract
2 egg whites
1/4 tsp salt
1/4 cup sugar
3/4 cup light corn syrup
decorating sugar
Preheat oven to 350°. Grease a mini muffin tin.
Heat sugar and butter in a saucepan over medium heat until butter melts and mixture is smooth. Remove from heat to cool slightly. Add 3 whole eggs, 1 at a time, beating after each addition.
Combine flour, baking powder, and salt. Add in sugar mixture, stirring well. Stir in nuts and vanilla. Forms a cookie dough consistency.
Drop spoonful sized balls of dough into the muffin tins and press them in so that they are about 2/3 full. Bake for 15 minutes. Cool for 5-10 minutes before removing from the tin. Cool completely on wire racks before decorating.
As they bake, start the frosting. Beat 2 egg whites and salt until soft peaks form. Gradually add sugar 1 tablespoon at a time. Slowly pour in syrup as it beats. Beat until firm, glossy peaks form.
Pipe frosting onto blondie bites and dip frosting into decorator sugar to coat. Enjoy!
---
I hope you find these lovely treats as tasty as I do!
Love,
Mrs. C.
I hoSave