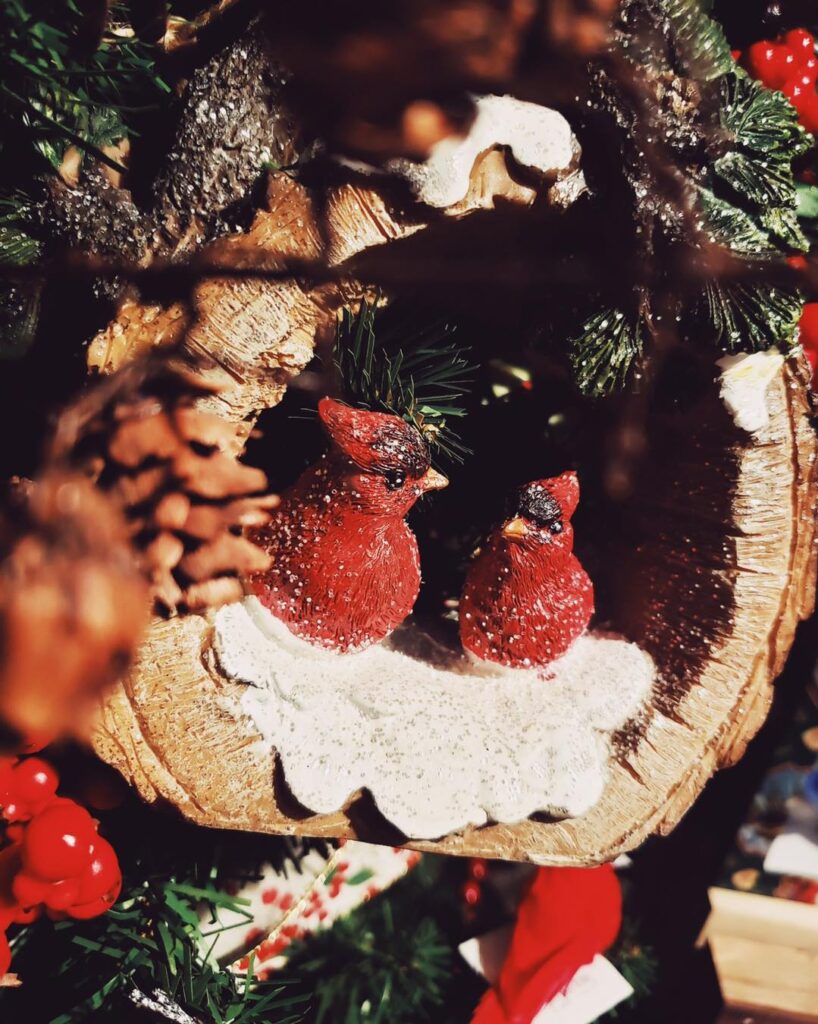 This Woodland Tree from 2018 is berry-rific (we know) and inspired by woodland cardinals. I absolutely adore trees that are overflowing with floral items, like this. It's especially beautiful when branches and berries stick out really far from the tree. Check out all our themed trees HERE.
The Wild Berry Tree from 2016!
Happy Sunday! Time for another reflection on our favorite trees from last year. This simple, yet stunning tree is known as the Wild Berry Tree and came about by chance.
I was originally planning a garland covered in berries and vines because I fell love with these simple berries in creamy white, apple green, and candy apple red. However, we had an old display tree without lights. Normally, we would relight the tree to use, but it looks so lovely and natural without them. We decided to decorate it, unlit, with berries, vines, pine cone branches, and just a few leaf shaped ornaments. This tree turned out elegant beyond expectations.