We've found another recipe for our Pinterest board. This tasty recipe comes from good ol' Southern Living's Annual Cookbook 1993. Before I give you the full details, you have to understand that Mr. C. and I have the same problem you have feeding our little ones their vegetables. Of course, our little ones are elves, and elves believe the four food groups are, "Candy, Candy Canes, Candy Corn, and SYRUP!"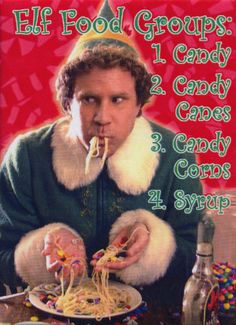 However, this Mrs. Claus is trying to keep her girlish figure. With that in mind, I'm trying to cut sugar from everything… except desserts! Desserts are sacred. So, we have been trying to cut back on processed foods and doing more home cooked meals. Our own Little C (a.k.a. Carmen, shoppe elf and child extraordinaire, pictured below) has a strange preference for spinach. Of all the vegetables in all the world, it's her favorite.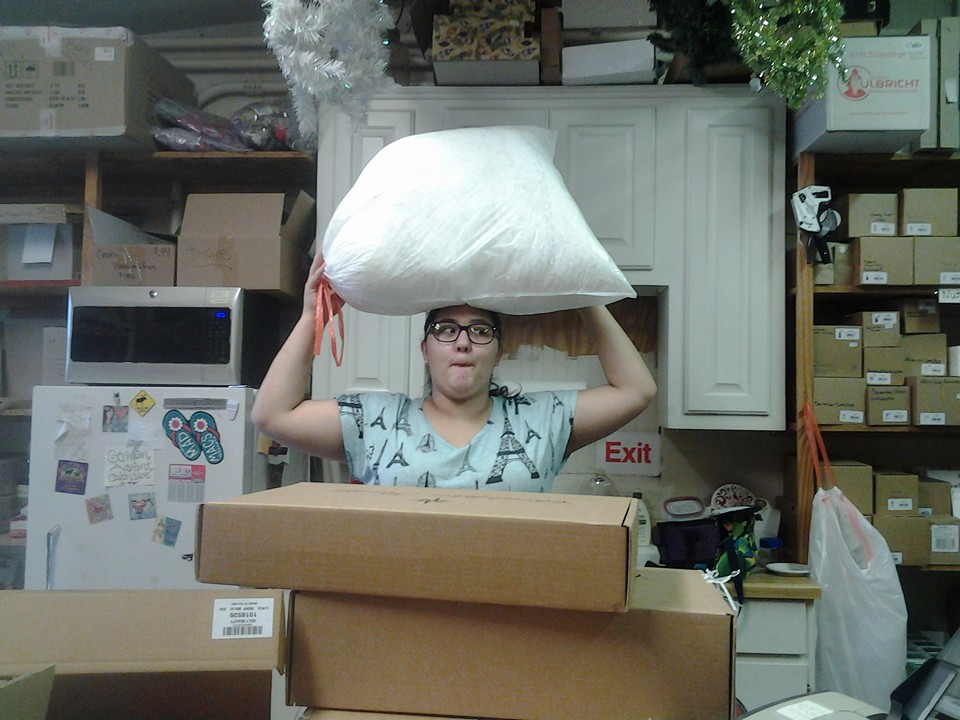 We usually microwave some of HEB's sauced spinach to add some veggies to any meal, but like I said, girlish figure! And, processed! So, when I stumbled onto this recipe in an old Southern Living Cookbook and saw its cheese-y, spinach-y goodness, I decided to give it a go. Another plus is that it is about half spinach and half rice. So, paired with some baked chicken, we have a full meal with no added sugar.
Truth is, it has a ton of fat. HALF A STICK OF BUTTER! TWO CUPS SHREDDED CHEESE! So, in future versions, I am planning to substitute a wild and brown rice mix and cut back on some of the cheese and butter or find some low-fat cheese to make it even more healthy! Crazy, I know, but you gotta do what you gotta do.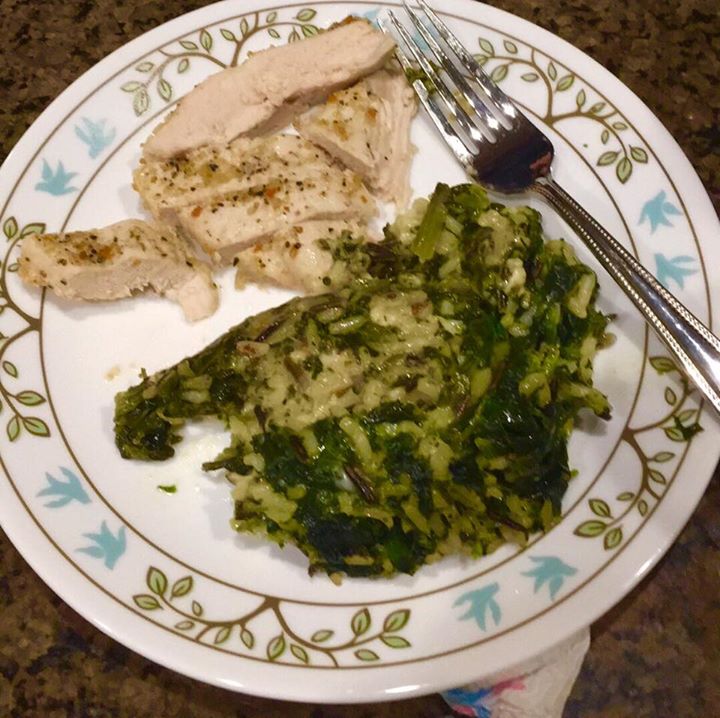 This picture does not capture just how delicious it was. Seriously. The rice was soft with just a bit of nuttiness from the wild rice. You could truly taste the melt-y, gooey, cheesiness in every bite, which a picture cannot even begin to capture. It was rich and savory and decadent and worth every minute to make, and you know that anything casserole style takes a while to make. I honestly didn't feel like I was eating a vegetable, but as you can tell from the picture there is a LOT of spinach in it.
Now that you are properly salivating, here is the recipe for…
---
Spinach Fantastic!
Time to cook: 55-65 minutes
Ingredients:
1 (6 ounce) boxed long-grain and wild rice mix (We used Uncle Ben's)
20 ounces frozen chopped spinach, thawed
2 cups (8 ounces) shredded Monterey Jack cheese
1/4 cup unsalted butter, melted
1 Tblsp. chopped onion or a generous sprinkle of onion powder
3/4 tsp. dried mustard
1/2 tsp. salt
 Directions:
Cook rice according to package instructions. My box had a seasoning packet, which I included, but I may do half of it or leave it out in the future.
Preheat oven to 350°.
Spray a shallow 2-quart baking dish lightly with cooking spray.
Squeeze the extra water out of the thawed spinach with paper towels or a fine strainer.
Mix cooked rice, spinach, and remaining ingredients.
Spoon mixture into baking dish.
Bake for 35-40 minutes.
Serves 6
10 WW Points Plus per serving
---
That's it! Super easy, right? There is a note saying that you can assemble ahead of time, cover, and refrigerate up to 8 hours. Then, just let it sit out for 30 minutes before baking as directed. So, this is a fabulous casserole to give to a friend or neighbor.
So, enjoy! Please, let us know what you thought of it. We'll be posting a new recipe soon… for my Award-Winning Sugar Cookies! So, check back soon.
With Love and Sparkles,
Mrs. C.