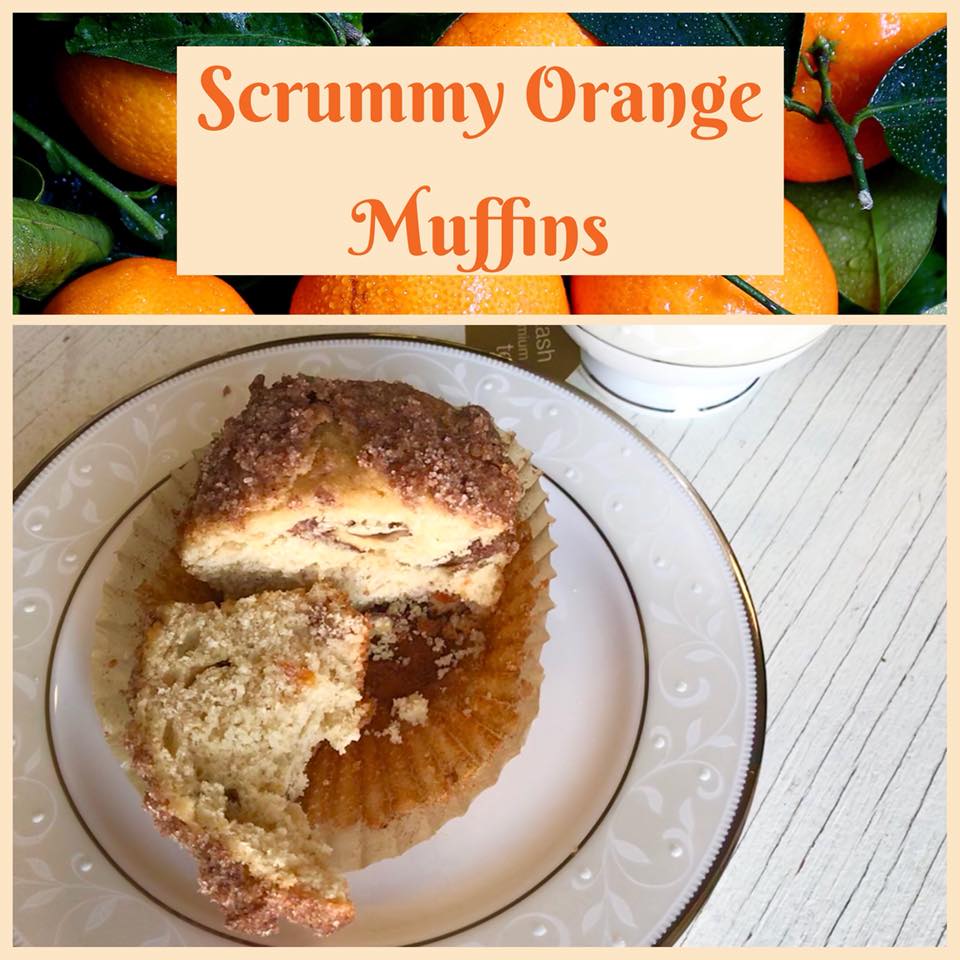 Mr. C. has been feeling a little down and sickly. Maybe it's all this warm weather. So, we have been trying to brighten his day and fatten him up. "Whoever heard of a skinny Santa?!?"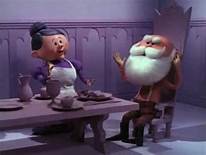 As I try out lots of goodies, I'll be sharing them with you.
I like to read old cookbooks. Please, tell me that I'm not the only one. Yes, in my spare time, I flip through whatever random cookbook I can find on the shelf, and I will quite literally read through whole recipes to see if they sound tasty. So many old cookbooks don't have enough pictures. So, I read through all the ingredients to see if it sounds yummy! Much like with Pinterest, I find way more recipes tasty options to try than I have time to mix up.
My quick tip to deal with all my recipe options:
Make a note at the back of the recipe book of which recipes you want to try and why. Sometimes there is a note section to use. Sometimes, I just star the recipe in the book's index. Then, I can just flip to the back of the book later to see what I want to try next.
Recently, I came across this scrumptious sounding recipe in Southern Living's 1997 Annual Recipes Cookbook. You may think 1997 was ages ago, but when you've been around as long as I have, trust me, the nineties feel like only a few years ago.
So, we gave it a whirl! I am so glad we did. It is so crumbly and perfect with a cup of tea. Mr. C. has been eating these muffins for breakfast and tea time all week. It is so delightful to find a not too sweet tasting muffin. With it's crumbly texture, it reminds me a bit of an orange scone. Without it's cinnamon crumb topping, I don't think it would taste nearly sweet enough for my sweet tooth family.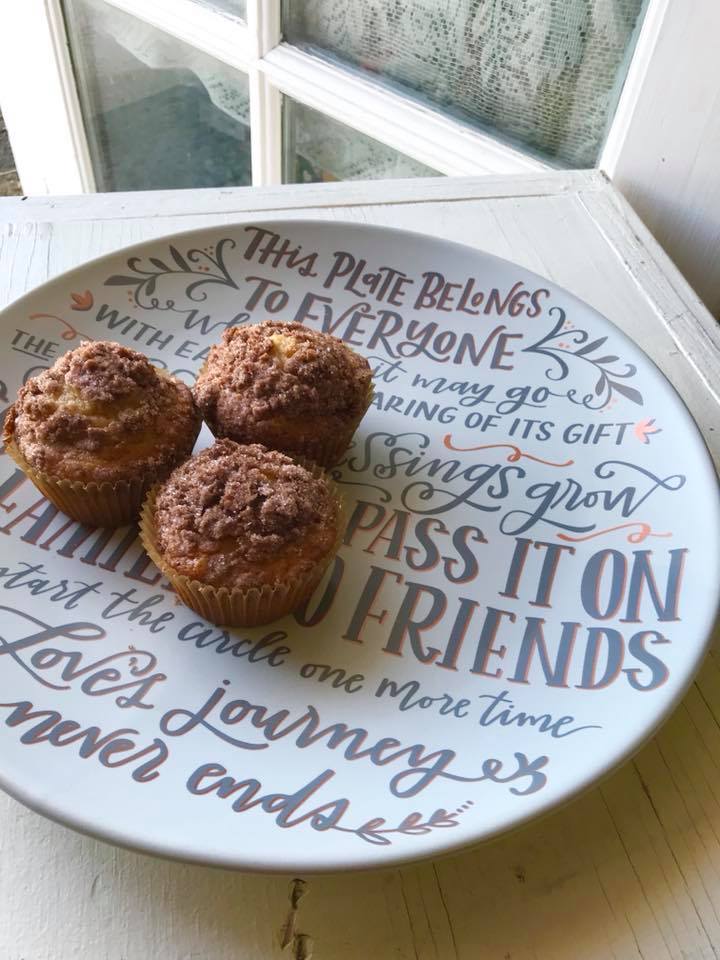 The orange marmalade gives bright flecks of orange zest throughout the muffins. They are definitely not what you might call "extra." The orange is more subtle.
The sprinkling of chopped pecans give it that little bit of extra crunch to make it a truly satisfying muffin.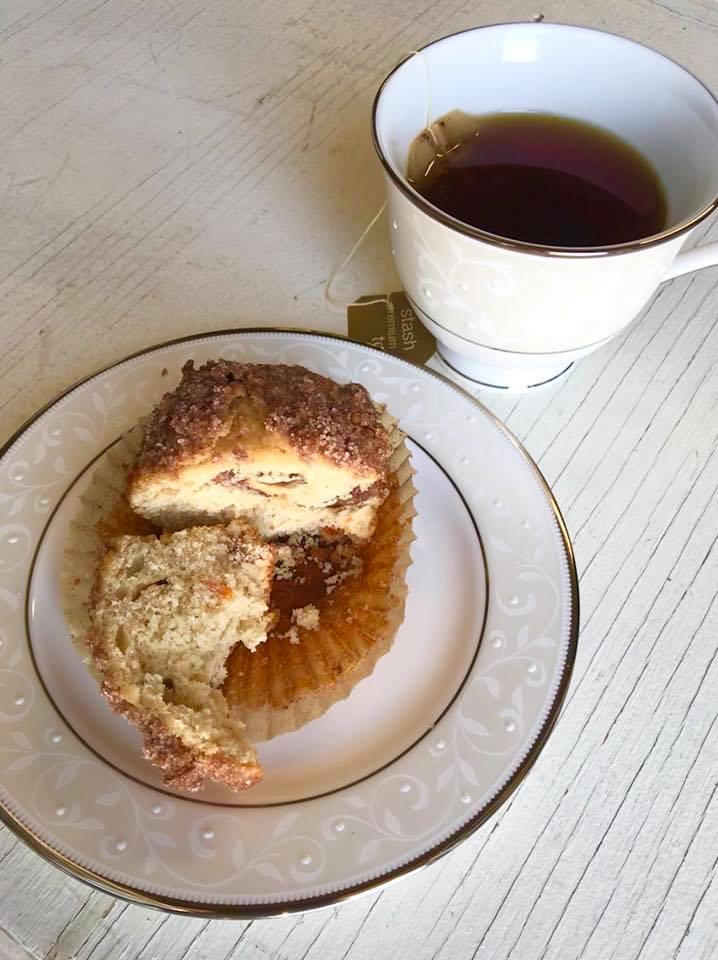 If you are counting calories, you would definitely want to skip these! In my case, I don't want to want to skip them. They weigh in at 12 Weight Watcher Points per muffin!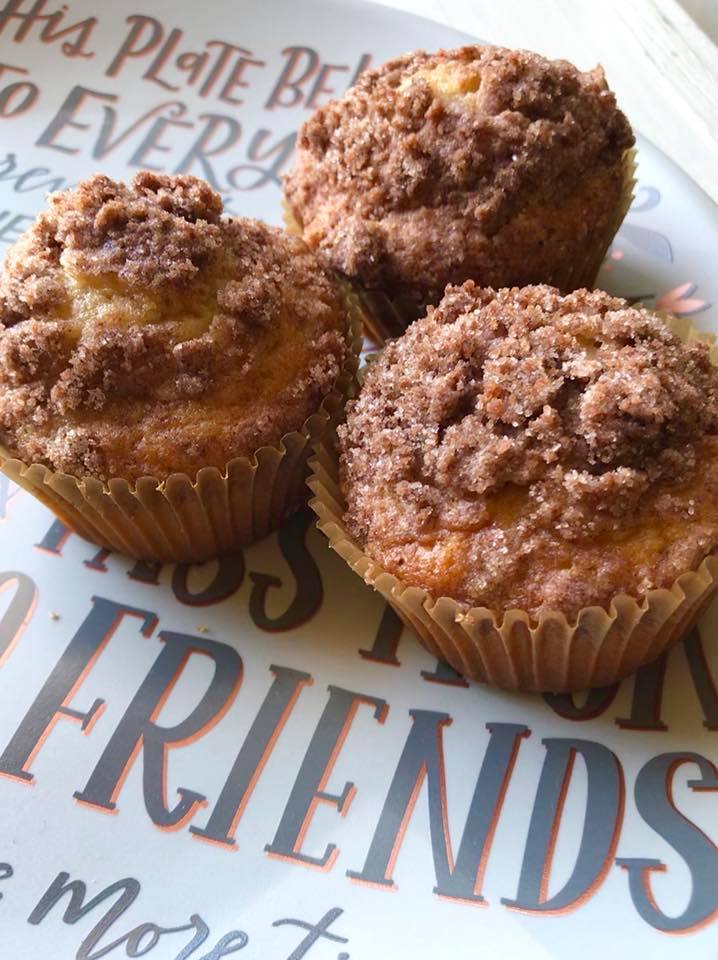 Now you are drooling, let's share that tasty recipe!

---
Scrummy Orange Muffins
Courtesy of Southern Living's Annual Recipes 1997
Makes 12 muffins
Ingredients:
1/4 cup sugar
1 1/2 tablespoons all-purpose flour
1 teaspoon ground cinnamon
1 teaspoon ground nutmeg
1 tablespoon butter
1/2 cup sugar
1/2 cup orange juice
1 large egg
2 tablespoons vegetable oil
2 cups biscuit or pancake mix
1/3 cup orange marmalade
1/2 cup chopped pecans
Directions:
Preheat oven to 400°.
Combine first 4 ingredients and cut in butter until crumbly. Set aside for later.
Beat 1/2 cup sugar and next 3 ingredients until smooth.
Add biscuit mix. Beat until blended. Stir in marmalade and pecans.
Spoon into greased or lined muffin pan, filling three-fourths full. Sprinkle with cinnamon sugar mixture.
Bake muffins at 400° for 20 to 25 minutes. Remove from pans immediately to cool on wire racks.
---
What a tasty treat. Hope you love it as much as we did!
Love,
Mrs. C.